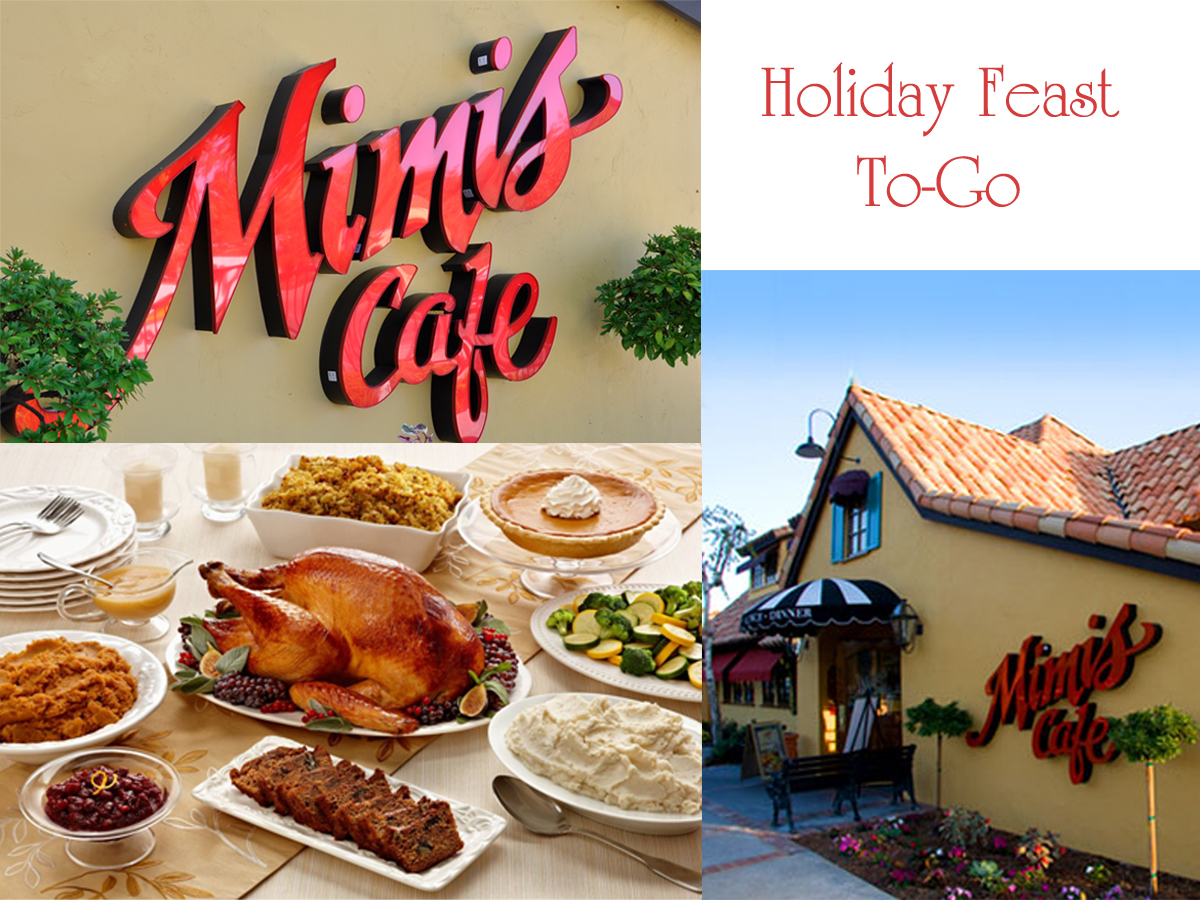 I'm going to let you in on a little secret…I don't usually cook for Thanksgiving!  My husband and I are fortunate enough to have parents and grandparents that like to invite us and feed us.  The one or two years we've celebrated in our home, we've shared the cooking responsibilities with the rest of our family or catered in.
One of my favorite breakfast restaurants is making life a little easier for those of us who don't necessarily enjoy spending all of Thanksgiving and the surrounding days laboring in the kitchen.  Through January 2nd, 20111, Mimi's Cafe is offering Holiday Feast To-Go Meals for just $79.99.  The meal, which serves 6-8, includes a whole roasted turkey, cornbread stuffing, whipped sweet potatoes, homemade mashed potatoes, fresh steamed vegetables, cranberry relish, carrot raisin nut bread, and a pumpkin pie with real whipped cream.  Six of us enjoyed a meal over the weekend with plenty of left overs and could have easily served 8.
Preparing a holiday meal takes a lot of time and effort, particularly if you are making everything from scratch.  Because we have small children, they aren't particularly patient when it comes to mealtimes.  While I think that Mimi's Holiday Feast could be enjoyed by anyone, families with small children would benefit from the time saved in meal preparation.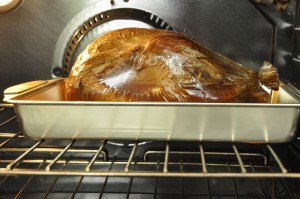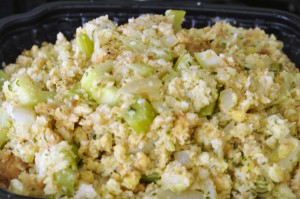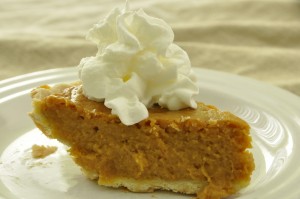 The meal was easy to prepare and rich in flavor.  I was a bit concerned that the turkey might be dry, since it's pre-cooked.  However, the turkey comes in a bag filled with seasonings and a marinade, which it's then reheated in to retain moisture and flavor.  The vegetables come with an incredible herbed butter for sauteing, which will make even those who don't eat vegetables begging for seconds.  My favorite dish was the cornbread stuffing which includes corn bread crumbs, celery, and herbs.  I'm not typically a fan of mashed, whipped or otherwise creamy potatoes.  I enjoyed both the potatoes offered in the meal, particularly the sweet potatoes which boast a hint of cinnamon.  The only thing I'd change is adding more of the carrot raisin nut bread to the feast, since I can eat an entire mini-loaf in one sitting (now whether I should is an entirely different topic).
Mimi's Cafe offers the convenience of online ordering.  Once you've ordered your meal, simply pick it up at your preferred pick-up time and follow the directions for cooking and re-heating.  When you pick up your meal, the catering manager will review the heating and preparation time, which ranges from 1 1/2 to 2 hours, depending on the size of your turkey.  I appreciate the small details that were included in the meal, such as herbed butter to sautee the vegetables and an entire can of whipped cream for the pumpkin pie.  None of the items have to be cooked, per se, but the turkey does take time to heat all the way through. Additional holiday sides can be ordered as needed.
If you'd prefer to eat out this holiday season, Mimi's will offer a traditional turkey dinner on Thanksgiving Day.  Start with a choice of corn chowder, French onion soup, chicken gumbo, Caesar salad or green salad. The main course is fresh roasted turkey breast or tender dark meat, along with cornbread stuffing, whipped sweet potatoes, homemade mashed potatoes, fresh steamed vegetables, cranberry relish, and a seasonal bread basket.  For dessert, select from pumpkin pie, chocolate mousse pie or Mimi's famous bread pudding.  Mimi's Thanksgiving Day menu is $14.99; $6.99 for children under 12 and will be offered during the hours of 8 am to 7 pm.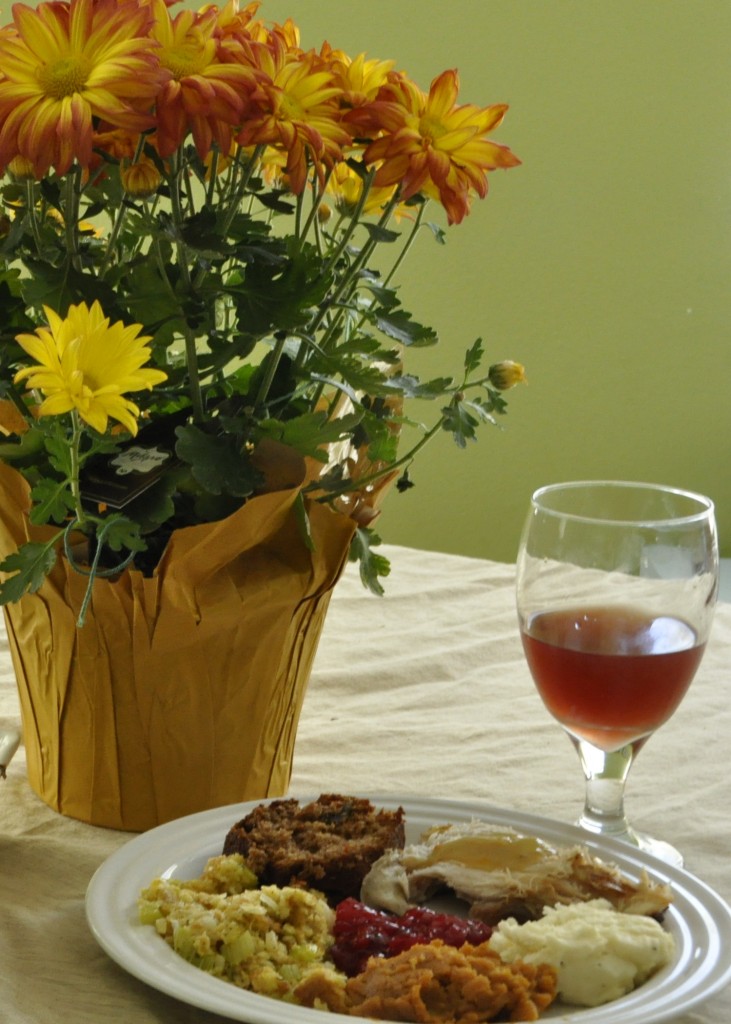 No compensation was received for this post. Mimi's Cafe catered a meal which helped facilitate this review.
Latest posts by Caryn Bailey
(see all)