This giveaway is now closed. Congrats to Rosey!
With all the busyness and preparation for both our baby girl's arrival and Christmas, I have tried to ensure that my son is receiving lots of attention.  It may seem like we're out quite a bit, but in reality, we're actually more at home than we are out.  Much of our days are spent at home, getting ready, reading, playing…  One of my absolute favorite things to do with my son is to sit down for a craft.  My son is at the age where he is able to participate, but not fully complete a project on his own.  I'm perfectly content with that because even as an adult I enjoy crafts and art projects.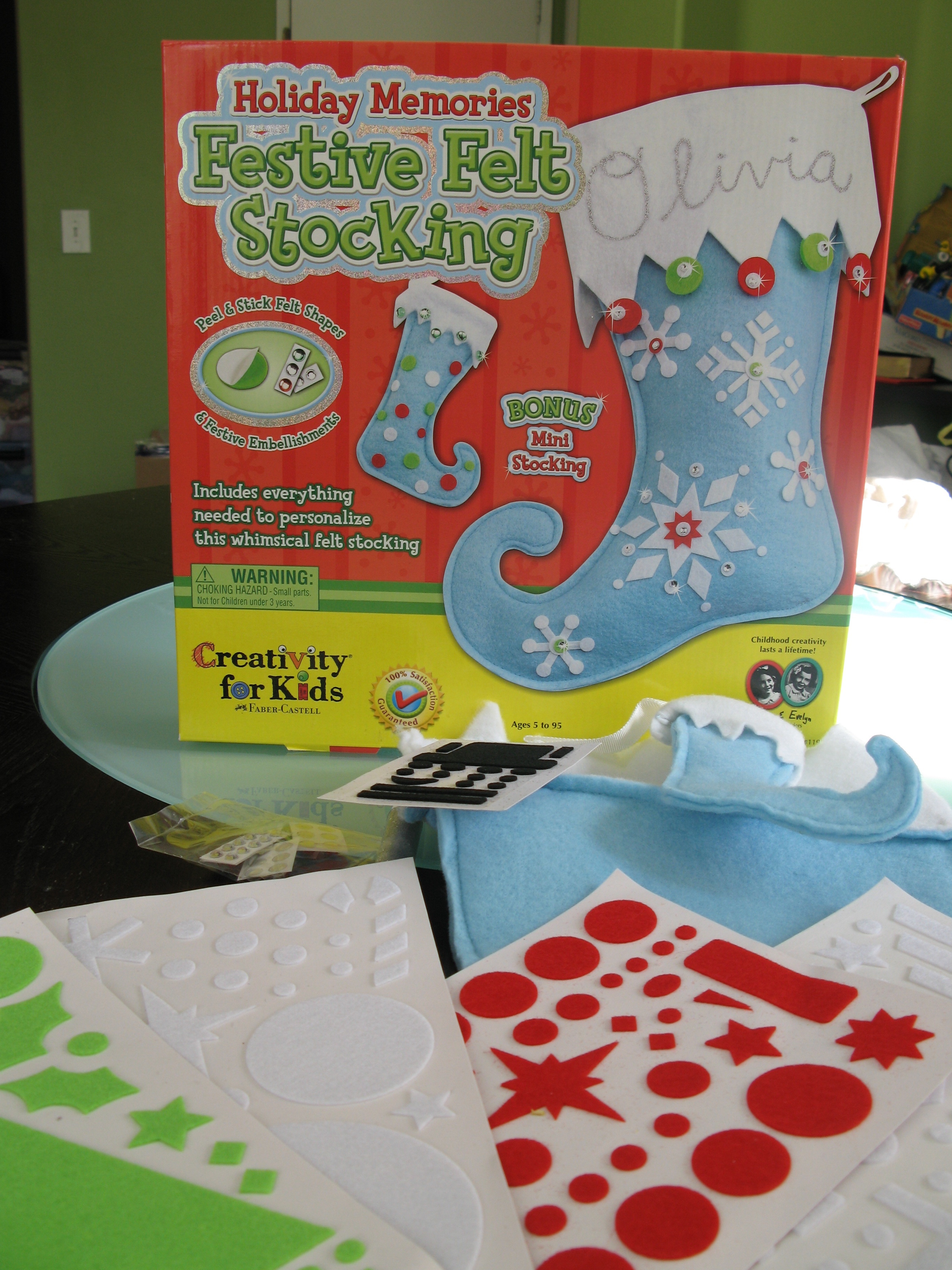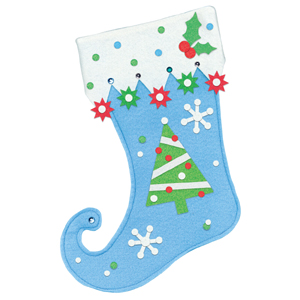 This time is all about creating positive memories for my son.  Rather than "buy" a stocking, why not have your child help personalize his/her own with a Holiday Memories Festive Felt Stocking from Creativity for Kids.  I've actually heard of the company before but this is my first experience creating one of their projects.  The project is designed for the entire family so my son and I sat down the other day to complete it.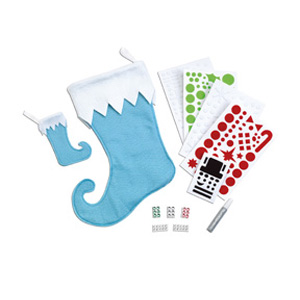 The kit comes with everything you need to decorate both a large and mini felt stocking.  While there is no specific age range, I do recommend that families with younger kids do the activity with their children since many of the rhinestones are small and could present a choking hazard.  The kit comes with self-adhesive felt shapes and rhinestones, silver glitter glue (for writing), and and instruction sheet with ideas on personalizing your stocking.  The project is relatively easy to complete and doesn't take a lot of time (but enough to keep a child engaged for a time).  The best part of this craft is that I didn't have to cut, glue, or sew anything (so my son was truly able to participate). I think the hardest part was allowing him to stick the felt shapes wherever he wanted (since mommy always has her own ideas of perfection!).  My son is almost two and a half so I helped him a ton with this project.  I think next time I'll probably give him a little more free reign!   The mini stocking addition is adorable.  A child can use it for his/her pet or stuffed toy/animal.  The stocking itself is of a good size and all that's left is for mommy and daddy to fill it!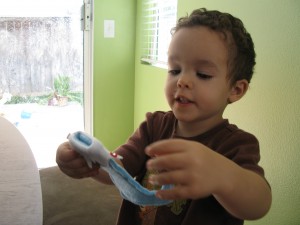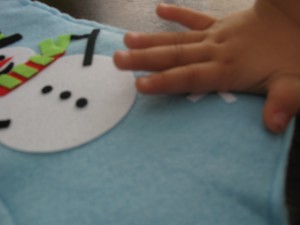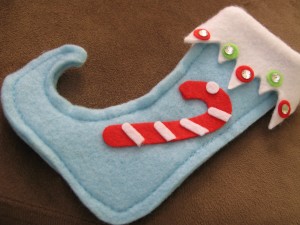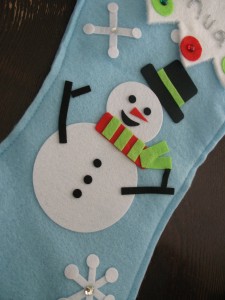 If you're looking for a fun, easy, mess-free project, consider Creativity For Kids.  The kit retails for $21.99.
Creativity for Kids "provides imaginative, high quality, innovative arts and crafts products for children to create, pretend, and play in ways that encourage self-expression."

Win It! One of you will win a kit of your choice from Creativity for Kids.  Simply leave me a comment with the one you'd pick (other than what I reviewed).  Comments will close on December 19, 2009 at 10 PM PST.  One comment per person, please (unless you do the extra credit). US residents only. Duplicates and comments not including the above information will be disqualified. Comments are moderated. If you don't see your comment in a reasonable amount of time, send me an email. Bloggers and non-bloggers may enter. If you don't want to leave your email address, please be sure to check back for my announcement on the winner. Please note that winners must respond within 48 hours of being announced/contacted or another winner will be drawn.
Want an extra entry? Do any or all of the following and receive an extra entry for each one.
Be sure to leave me a separate comment for each additional entry.

Add the "Holiday Gift Guide" button to your sidebar and leave me a comment (be sure it's up for the duration of the gift guide!)
Check out my Holiday Gift Guide and leave a comment on that site about a product you like! (Maximum of 1 Comment for this).
Follow me on Twitter AND tweet about the contest. Be sure to use the hashtag #holidaysurvivalguide
Enter Shannon's giveaways (Maximum of 1 Comment for this).
Subscribe to my feed via email or reader.
Blog about this giveaway. It doesn't have to be a separate post. Just include a blurb about it when you blog about other giveaways.
Click on one of the very cute buttons below and digg, stumble, fav, etc. Just let me know what you did in the comments!
For more fabulous Holiday Gift Ideas, visit The Mommy-Files


Disclosure: I did not receive compensation for this review. I did receive a product, courtesy of the company in order to facilitate my review.