Thanks for stopping by, this giveaway is now closed. Congrats to Crystal A!
During my Back to School series, I introduced you to Clementine Art, an eco-friendly company that offers quality art supplies.  My son loves to color, paint, and play with dough, and I like the fact the downtime it gives us.  He is a very active two year old who loves to run, ride his scooter, and play outside.  But sometimes, we both need some quiet indoor time. I believe children need diverse experiences and developing their fine motor skills is just as important as developing their gross motor skills.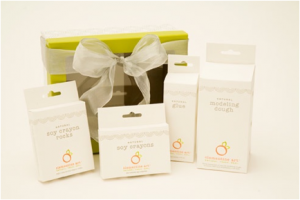 New out for the holidays is the company's Holiday Eco-Art Gift Set.  The set is nicely displayed in a re-usable box and includes their scented,  crumble-free modeling dough, creamy soy crayons and crayon rocks, and multi-purpose glue.  I reviewed the soy crayons a few months ago and like the rich, creamy color displayed on my son's "projects."  My son just loves the crayon rocks (he does more than just color with them…like sorting and "playing" with them).  I should note that because they're soy, they break a little easier than conventional crayons (in my experience).  But that doesn't deter my son from coloring with them.  My son's favorite product is the modeling dough (hehe).  Each color has it's own fantastic scent, my favorite being the two citrus scents.  The dough is soft and malleable, and according to the company, will last for 12 months if you keep it stored in the airtight container it comes in. Glue is the final product in the gift set, but it's something we haven't introduced to my son yet.  The glue dries clear and washes off most surfaces.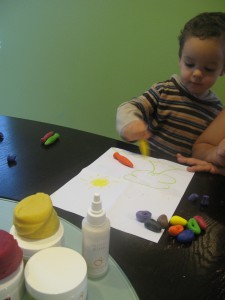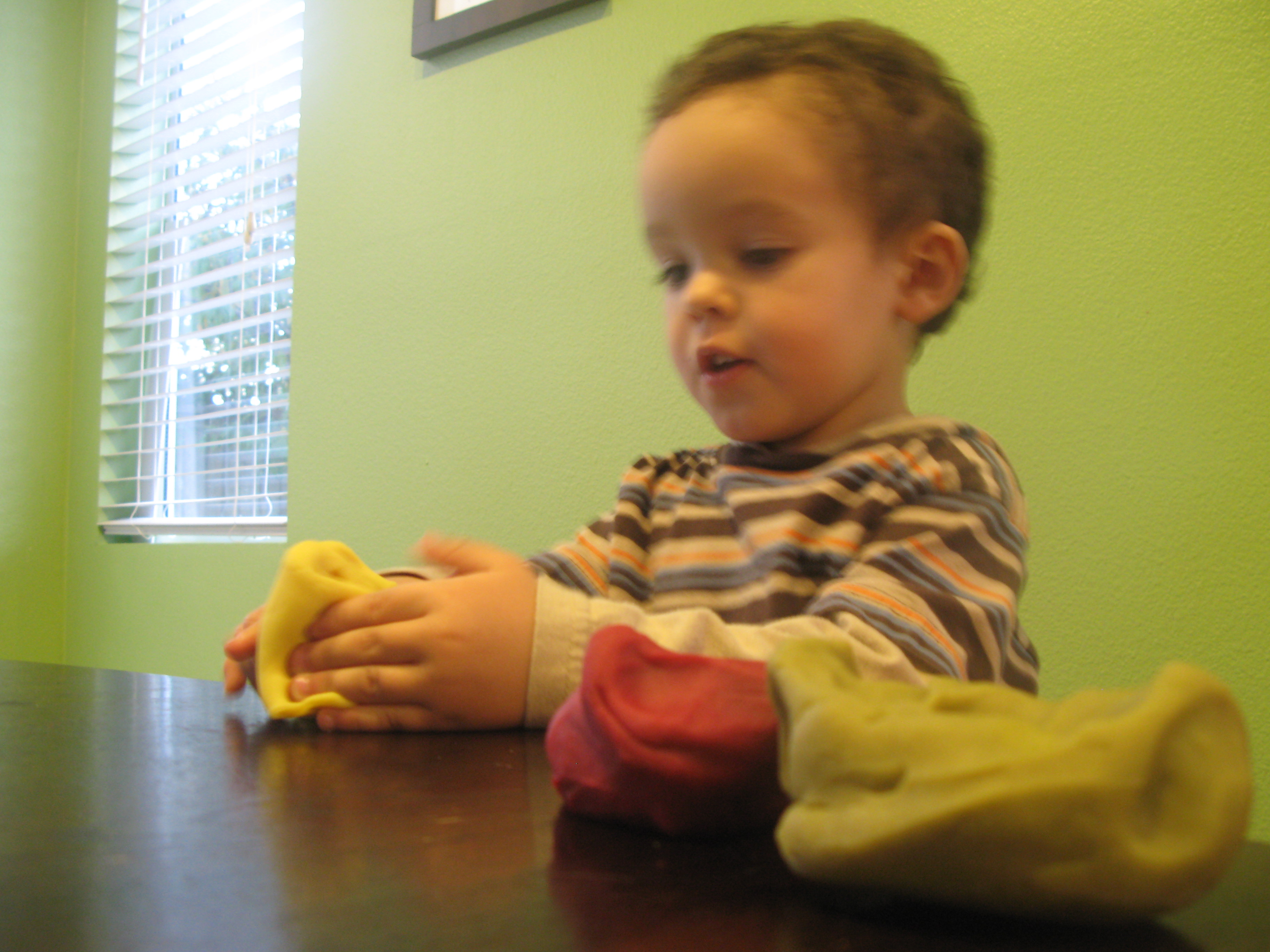 As a parent, I worry about the chemicals my son is being exposed to in the products he comes in contact with.  I appreciate the fact that the company is transparent with the ingredients they use.  Clementine Art strives to recycled, reusable materials not only in their products but in their packaging. They even use soy inks for printing. The company uses plant and mineral pigments as opposed to artificial dyes.  I like the fact that their dough is colored with spinach and tumeric.  You won't find preservatives, animal byproducts, or petroleum bases.
Exposing children to art is a great way to encourage creativity and imagination.  The Natural Gift Set retails for $27 and is available for purchase online.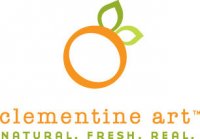 Win It! One of you will win a Natural Gift Set.  Entering is just a bit different for this giveaway.  Simply follow Clementine Art on Twitter and send a tweet with what you like best about Clementine Art (easy right?).  Comments will close on  December December 12, 2009 at 10 PM PST.  One comment per person, please (unless you do the extra credit). US residents only. Duplicates and comments not including the above information will be disqualified. Comments are moderated. If you don't see your comment in a reasonable amount of time, send me an email. Bloggers and non-bloggers may enter. If you don't want to leave your email address, please be sure to check back for my announcement on the winner. Please note that winners must respond within 48 hours of being announced/contacted or another winner will be drawn.
Want an extra entry? Do any or all of the following and receive an extra entry for each one.
Be sure to leave me a separate comment for each additional entry.

Add the "Holiday Gift Guide" button to your sidebar and leave me a comment (be sure it's up for the duration of the gift guide!)
Leave me a comment with something you liked or learned on the site.
Check out my Holiday Gift Guide and leave a comment on that site about a product you like! (Maximum of 1 Comment for this).
Follow me on Twitter AND tweet about the contest. Be sure to use the hashtag #holidaysurvivalguide
Enter Shannon's giveaways (Maximum of 1 Comment for this).
Subscribe to my feed via email or reader.
Blog about this giveaway. It doesn't have to be a separate post. Just include a blurb about it when you blog about other giveaways.
Click on one of the very cute buttons below and digg, stumble, fav, etc. Just let me know what you did in the comments!
For more fabulous Holiday Gift Ideas, visit The Mommy-Files


Disclosure: I did not receive compensation for this review. I did receive a product, courtesy of the company in order to facilitate my review.
Latest posts by Caryn Bailey
(see all)