Disneyland has become increasingly known for their creative dining experiences. From the Little Wagon corn dogs on Main Street to the world-famous Dole Whip, eating your way through Disneyland can be as exciting as Soarin' Over California or speeding through a haunted gold mine. There are so many incredible places to eat throughout the resort, but my favorite way to start and end a day at the parks is at Downtown Disney. Breakfast at Catal Restaurant is a delightful, hearty way to fuel up before hitting Galaxy's Edge, or wine down during Happy Hour at Uva Bar and Cafe. Both Catal Restaurant and Uva Bar and Cafe recently debuted their Happy Hour Menus, along with Wine Wednesday specials, which offer tremendous value on exquisite dishes.

Consideration provided by Catal Restaurant and Uva Bar and Cafe.
Daily Happy Hour at Catal Restaurant
Catal Restaurant offers Happy Hour specials daily from 3 pm to 5 pm, including $10 off their Mega Cocktails (normally $45 each). You'll also enjoy select $9 cocktails and discounts on craft beers, wine by the glass, and sangria.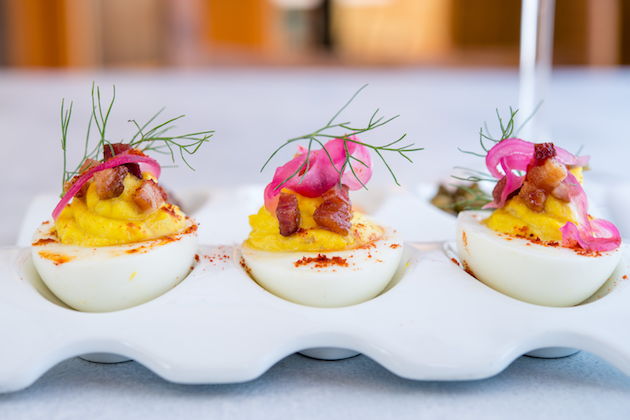 New Happy Hour Menu items include Chicken and Waffles, Deviled Eggs, Ahi Bruschetta, and Signature Sliders. Featured beverages include the Vojito, Old Fashioned, and a House Margarita.
Catal offers a sophisticated dining experience in their dining room or on their outdoor balcony with panoramic views of Downtown Disney. Spotlight menu items include grilled seafood, select meats, and signature burgers.
View the menu here.
Wine Wednesday at Catal Restaurant
Every Wednesday, "wine down" at Catal with ½ priced bottles of wine and pitchers of sangria. Featured drinks include an extensive list of sparkling, white, rosé, and red wines from all over the world, a dry German Riesling and a smooth Spanish merlot.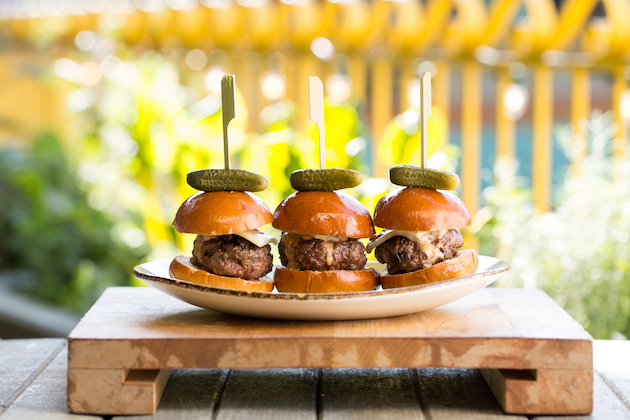 Happy Hour at Uva Bar and Cafe
Uva Bar and Cafe, located outside of Catal Restaurant, offers Happy Hour specials Monday through Friday from 2-5 p.m. Featured menu items include Corn Arepas, BBQ Chicken Flatbread, and Carne Asada Fries. If you are vegetarian or vegan, be sure to speak with the chef for accommodations.
Uva Bar offers a unique, al fresco experience in the center of Downtown Disney. Their Cal-Mediterranean dishes include burgers, flatbreads and crisp salads, which can be paired with craft beers and signature cocktails.
View the menu here.