Hamilton is the musical that proved that theater does not have to remain confined to tradition. From the brilliant mind of Lin-Manuel Miranda comes a musical that tells the story of American Founding Father Alexander Hamilton. The musical took more than 7 years to compose and features a score that fuses hip hop, R&B, pop, soul, and traditional Broadway show tunes. I first saw Hamilton at Segerstrom Center for the Arts in 2018 and absolutely could not get enough of the show, playing the soundtrack on repeat for months. Hamilton returns to the center this Fall and is the perfect show to kick off the 2022-2023 Broadway Season. See Hamilton at Segerstrom Center for the Arts September 28 – October 16, 2022.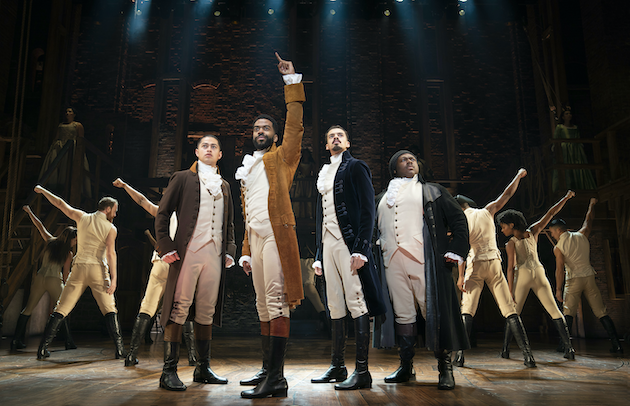 Hamilton
Lin-Manuel Miranda drew inspiration from Ron Chernow's biography, Alexander Hamilton. The story of America then is told by America now in a way that is engaging, poignant, and thought-provoking. Miranda took some liberty in recounting the events of Hamilton's life, but the story and the lyrics were studied intently. Many of the lines were taken from primary source documents such as personal letters and documents, including the Federalist Papers and the Reynolds Pamphlet.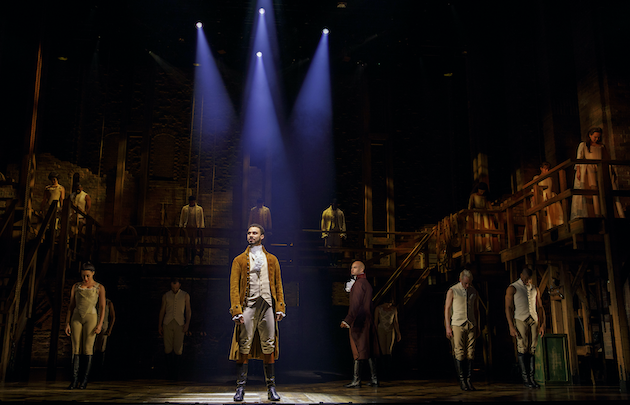 American then, as told by America now.

Lin-Manuel Miranda
The entire musical is sung and rapped through which is sheer brilliance. The fusion of history and modernity and a representative cast make the show widely appealing, compelling, and relatable. When Hamilton premiered Off-Broadway in 2015, Miranda starred as Alexander Hamilton. The musical went on to win eight Drama Desk Awards and 11 Tony Awards. Hamilton also received the 2016 Pulitzer Prize for Drama. Hamilton's success extends beyond the stage, touching culture, politics, and education.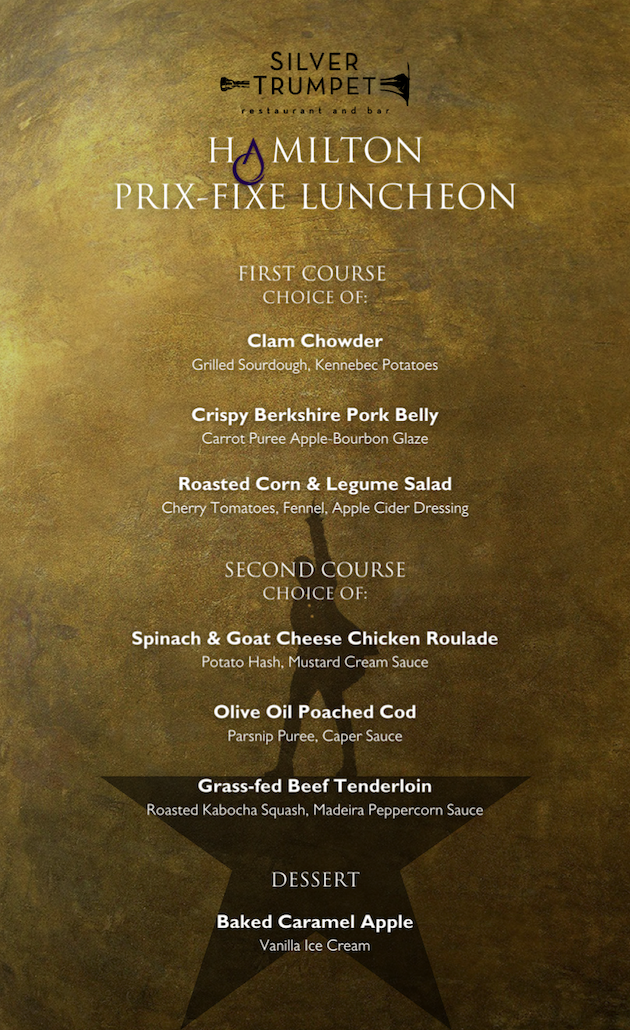 Hamilton Matinee Luncheon
On September 29th (11:30 am – 1:00 pm), the Avenue of the Arts Costa Mesa Hotel, in partnership with Segerstrom Centef for the Arts, will present a three-course prix fixe luncheon for $42 per person (including complimentary event parking). This luncheon will be limited to the first 50 guests.
This special luncheon is perfect for Hamilton fans or show attendees to enjoy a Hamilton-themed lunch before the 1:30 PM matinee show at Segerstrom Center. Silver Trumpet will also offer an exclusive Hamilton-themed cocktail to add on top of the meal. This cocktail will also be available from September 29th through October 16th, 2022 in the Bar & Lounge at Silver Trumpet. Guests are welcome to visit pre-or post-show. You can reserve your spot by calling 714.442.8593.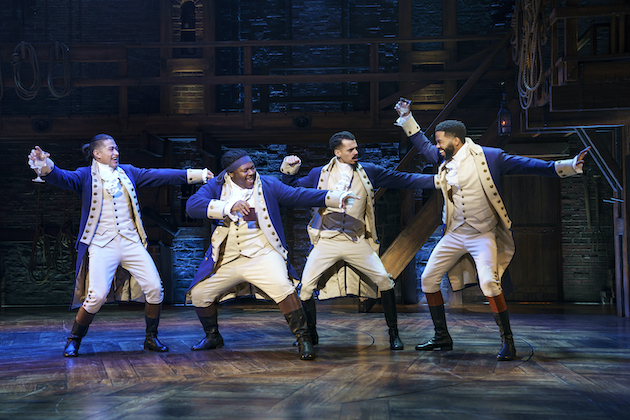 How to Get Tickets to Hamilton at Segerstrom Center for the Arts
Hamilton tickets are now on sale and start at $49. There is a maximum purchase limit of 9 tickets per account for the engagement. It should be noted that there may be many sites selling tickets. These tickets are often overpriced and may be fraudulent. The best way to get tickets to Hamilton at the best price is to purchase them online at SCFTA.org. You can also purchase tickets via phone or in person at the box office.
Tickets and showtimes are as follows:
September 28 – October 16, 2022
Tuesday, Wednesday, Thursday, and Friday Evenings at 7:30 p.m.
Saturday at 2:00 p.m. and 8:00 p.m.
Sunday at 1:00 p.m. and 7:00 p.m.
Special Thursday Matinee September 29 at 1:30 p.m.
Exclusive Matinee Luncheon September 29 at 11:30 am at Silver Trumpet Restaurant and Bar
The Box Office
600 Town Center Drive
Costa Mesa, CA 92626

Latest posts by Caryn Bailey
(see all)