If you had to choose one show to watch on Broadway in New York City, which show would it be? That was the question I asked myself last November when our family frequented the Big Apple for the Macy's Thanksgiving Day Parade. I wanted to see a show that I had not seen yet and would not likely get an opportunity to see in Southern California. Segerstrom Center for the Arts is my favorite theater to watch Broadway shows and I always look at the current and upcoming season to make a plan. I narrowed my choices down to Hadestown and Waitress, ultimately deciding to wait on the Ancient Greek Myth-inspired musical until the National Tour brought the show to Segerstrom! Performing August 9-21, Hadestown will show you "how the world could be."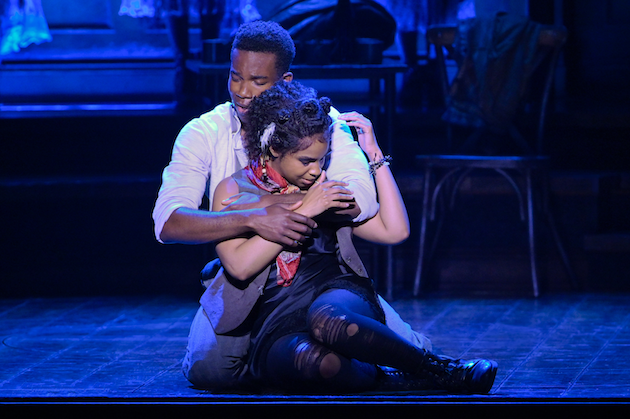 Hadestown
I have seen my share of Broadway shows, and one of my favorite things to do before the show is to listen to the soundtrack and look up the history including where the show first debuted and the awards it received. The original version of Hadestown premiered in Barre, Vermont in 2006 while another production was performed in the city of Vergennes. Singer-songwriter and playwright Anaïs Mitchell, who wrote the music, lyrics, and book, was unsure about the future of the musical, so she turned it into a concept album that was released in 2010. Two years later, Mitchell met with director Rachel Chavkin and the two reworked the show, adding songs and dialogue and creating a new version that debuted off-Broadway at New York Theatre Workshop in 2016. With positive reviews, the show debuted on Broadway in 2019 and has been nominated for 14 Tony Awards, winning a total of 8 including Best Musical and Best Original Score.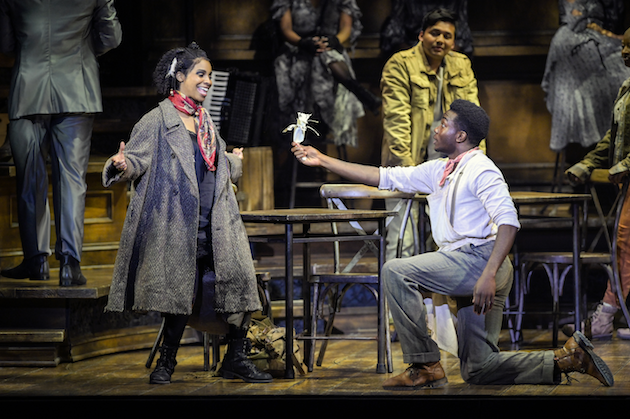 The show's tag line is "come see how the world could be," and it tells a modern version of the ancient Greek myth of Orpheus and Eurydice. Two mythical tales collide when Eurydice, a young girl in search of food, goes to work in an industrial underworld to escape climate-change-induced poverty before her love, Orpheus comes to her rescue. Simultaneously, King Hades falls in love with Persephone and takes her to the underworld to become his wife. Welcome to Hadestown, "where a song can change your fate." Mitchell and Chavkin have dreamed up an incredible show with a story that poses industry against nature, doubt against faith, and fear against hope.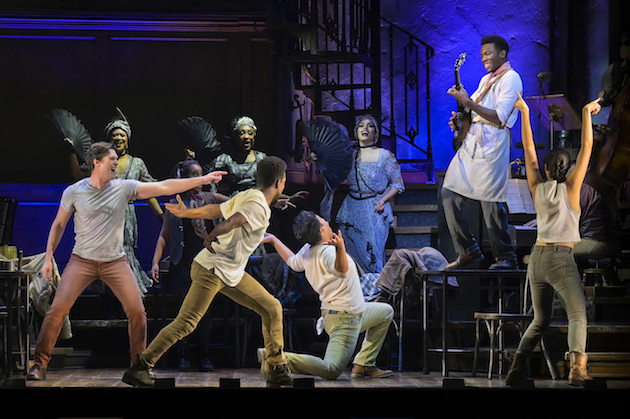 Hadestown Tickets and Showtimes
Hadestown will perform at Segerstrom Hall from August 9 – 21, 2022. Showtimes are as follows:
Tuesday, Wednesday, Thursday, and Friday Evenings at 7:30 p.m.
Saturday at 2:00 p.m. and 7:30 p.m.
Sunday at 1:00 p.m. and 6:30 p.m.
Tickets start at $28.00 and can be purchased via phone, in-person at The Box Office, or online. For more information or to purchase tickets to Hadestown at Segerstrom Center for the Arts, visit SCFTA.org/events/2022/hadestown
Latest posts by Caryn Bailey
(see all)