No compensation was received for this post. Tickets were provided which helped facilitate the writing of this post.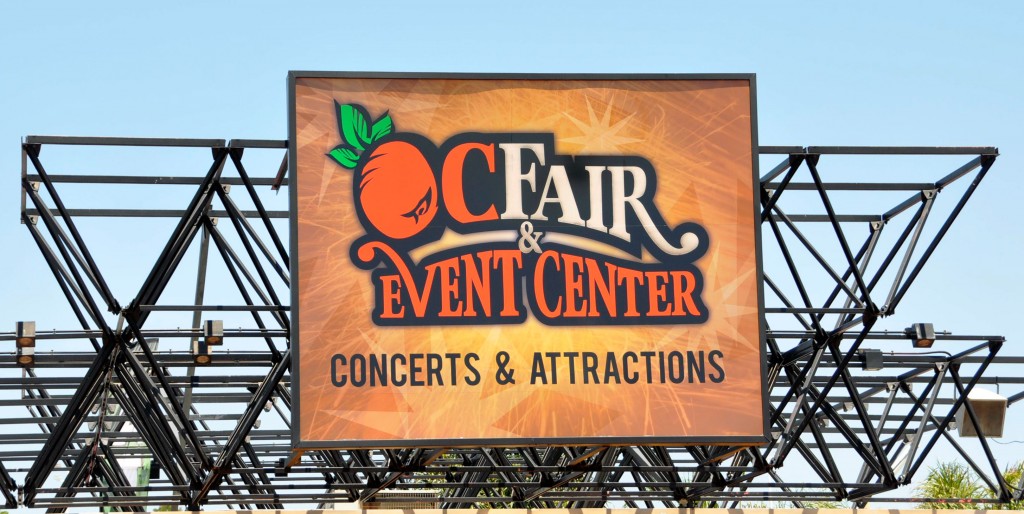 When I think back to my childhood, there are a number of memories that always seem to stand out. Walking along the pier with my mom, my father off in the distance, fishing pole in hand…giggles and screams from high atop Southern California's roller coasters…the sweet scent of cotton candy mixed with BBQ at the county fair…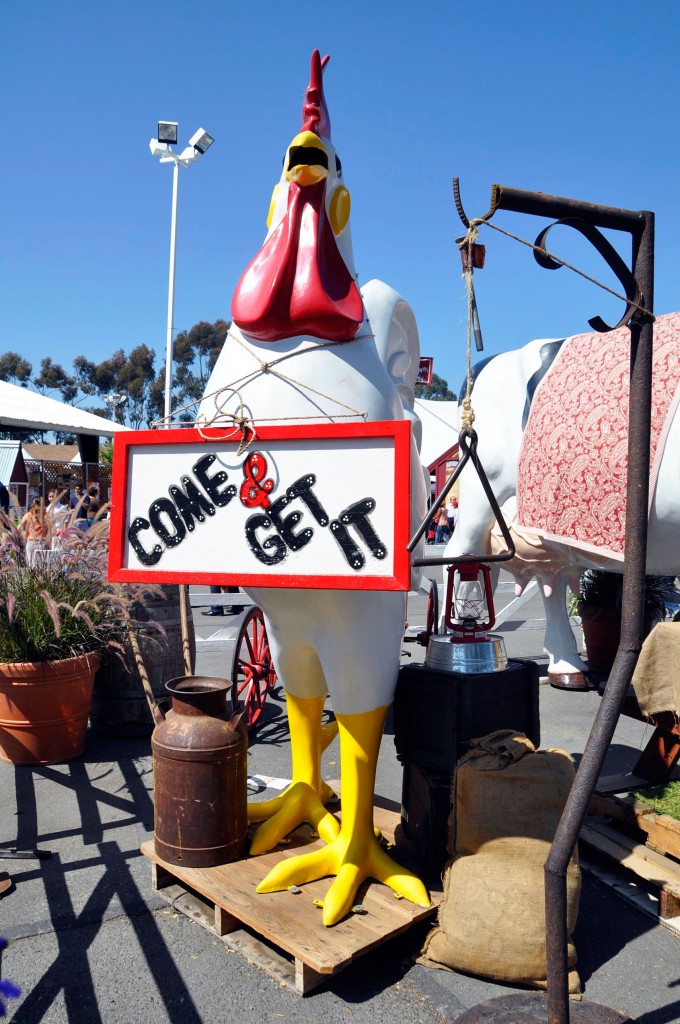 For weeks, our family has been anticipating the opening of the Orange County Fair.  It's one of the few traditions I continued with my own family because I enjoyed our yearly summer outings as a child. This year's theme is Come & Get It, which invites families to experience all the fair has to offer including entertainment, exhibits, rides, food, and more.  From where to park to where to eat, here is everything you need to know before visiting the Orange County Fair this year.
Every year around this time, Orange County freeways (particularly on the weekends) bear a striking resemblance to those in LA.  The fair is located in Costa Mesa and easily accessible from all freeways, but you can avoid the congestion by simply taking the OC Fair Express which offers direct bus service to the fair from 9 Orange County Locations. And, by taking the OC Fair Express, you'll save on admission, which is just $3 in addition to the cost of a one-way ride which is $2.  If you're planning to drive in, be sure to take note of the free parking and shuttle service available on Saturdays and Sundays at the Experian Parking Structure (located off the 405 at Bristol Street).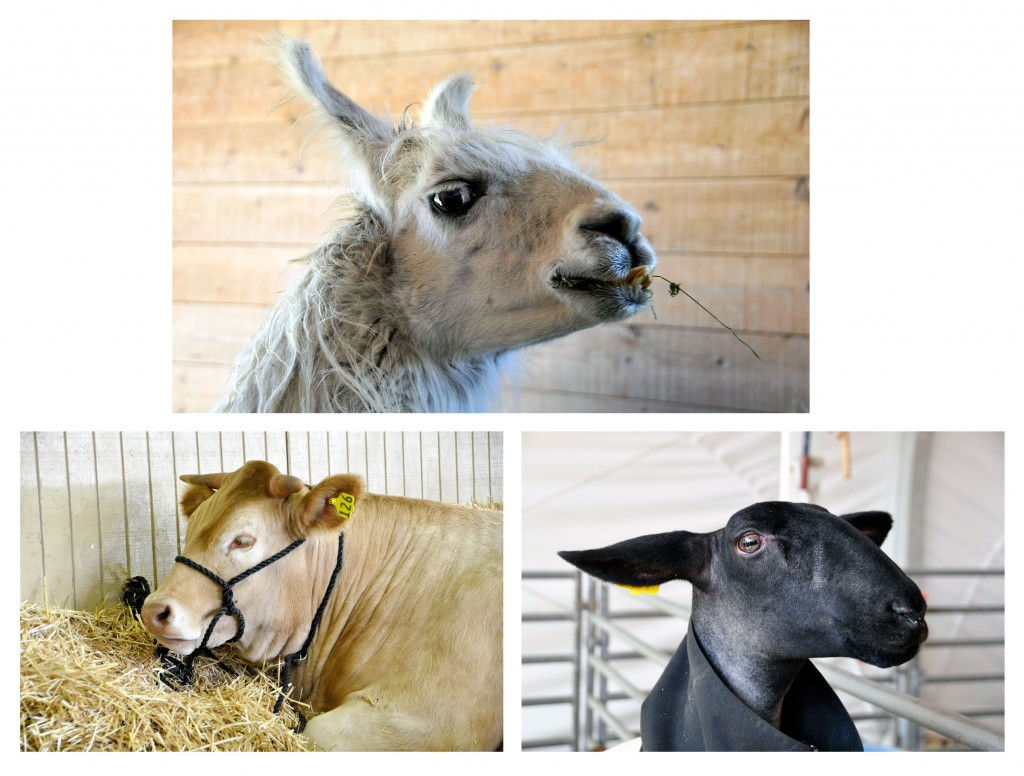 Admission to the fair is actually quite reasonable, but throughout the 23-day tradition, there are a number of discounts and promotions available:
Active-duty military and veterans with appropriate ID  receive free admission every day.

Children ages 5-11 who read at least 2 books can submit a completed OC Fair Read & Ride Book Report Form to receive three free carnival rides.

If you're planning on visiting more than once (of course you are!), the OC Fair Super Pass offer the best discount hands-down!  For $35 (General), you'll receive 23 days of express entry at all gates, 2-for-1 tickets for select Pacific Amphitheatre concerts, 20 percent discounts on tickets to select events at The Hangar and the Action Sports Arena, and a carnival savings book.

Every Wednesday from 12-4 pm, guests who bring in the suggested donations will receive free admission plus 1 carnival ride. This items for donation change each week so be sure to review the website before heading over to the fair.

Every Thursday, children 12 and under receive free admission all day long!

Every Wednesday and Thursday, guests can purchase an Unlimited Ride Wristband for just $30 (sold until 5 pm and valid until 8 pm).

Visit on Fridays and you'll enjoy a myriad of discounts including $2 off Senior admission + free Ferris Wheel and Merry-Go-Round Rides all day long, $2 food tastings, rides, and games from 12-4 pm.

Weekend early birds can save $3 off the price of admission from 10 am to 11 am (valid Saturdays and Sundays).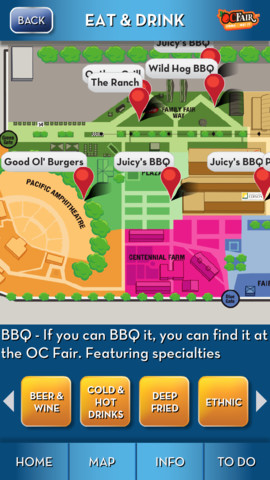 While there are plenty of maps to guide your day at the fair, I highly recommend downloading their free app, new this year and available for free on iTunes and Google Play. Some of the highlights include a Day Planner and a complete listing of sporting events, concerts, and pig races.  The app will also remember where you parked your car via the interactive maps and will help you find the foods you love.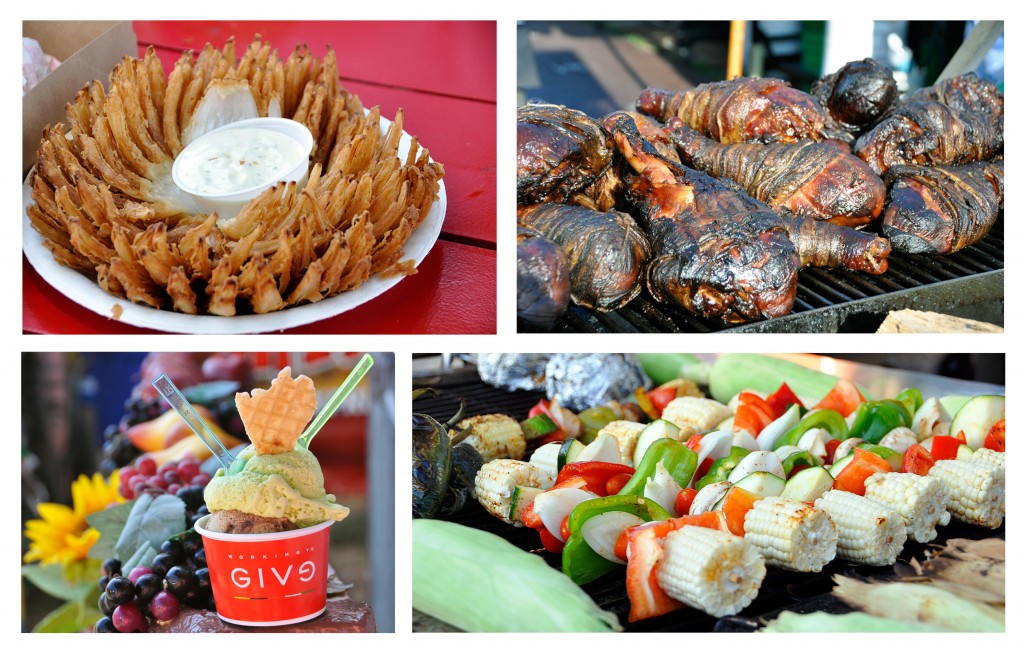 The very first thing we do when we visit the fair is eat regardless of when our last meal was. There are so many delicious foods to enjoy and it's hard to resist the delightful smells that greet fairgoers as they walk in.  Here are some of the highlights including new fair foods you won't want to miss:
Chicken Charlie's newest foodie delights include Krispy Kreme Sloppy Joes, Deep-Fried Bacon-Wrapped Pickles, and Waffle Dogs.  And once again guests can enjoy deep-fried cookie dough!

Bacon A-Fair's latest additions include Truffle Gouda Bacon Fries, Bacon Beer, and Cheesy Bacon Bombs.  This is also the only place guests will be able to enjoy wild boar bacon on a stick.

Biggy's Meat Market will once again serve up their 17-inch Big Rib and offer a new Biggy Sausage, a 2-foot long smoked sausage on a stick and the Big Chic, 24 ounces of chicken breast on a stick.

This year, Ten Pound Buns have added ground bacon, whipped butter, and Nutella on top of their sourdough pizza titled the Bacon Nutella Bun.

Pink's Hot Dogs will introduce a Ghiradelli hot dog topped with cream cheese, honey mustard, crumbled bacon, and dark chocolate.
My husband and I love Ethnic foods so we stuck with Greek Gyros, French Crepes, and Italian Gelato, but if you are feeling adventurous, check out the deep-fried strawberries, macaroni and cheese hamburger, fried bacon ice cream, deep-fried lobster, cream cheese on a stick, mango and chamoy popsicle, heart-shaped funnel cake, and the Dirty BBQ Tasti Chips, all new to the OC Fair this year.
If you're looking for more of a gourmet foodie fix, check out the Food Truck Fare every Thursday from 12 pm to 10 pm inside the OC Fair gates.
But food is not just for eating!  Every year, the OC Fair highlights a series of events for foodies like myself, and this year is no different. Celebrity chefs Jaime Martin del Campo & Ramiro Arvizu (from La Casita Mexicana Restaurant) and Michael Chiarello (from Bottega and Coqueto) will present free culinary demonstrations at The Hangar on July 20th and August 4th.  Guests can also view kitchen challenges, culinary arts competitions, and culinary demonstrations from the county's top local restaurants inside the OC Promenade.
While food is a big part of the OC Fair, there is much to be enjoyed by way of entertainment, much of which is free.  Once again, the fair will host a series of live entertainment from original and tribute bands.  Tickets for the Toyota Summer Concert Series at the Pacific Amphitheatre and The Hangar include admission to the OC Fair and the schedule can be viewed online. If you have kids, you might consider taking them to Kidz Bop Kids Live this Sunday at The Hangar.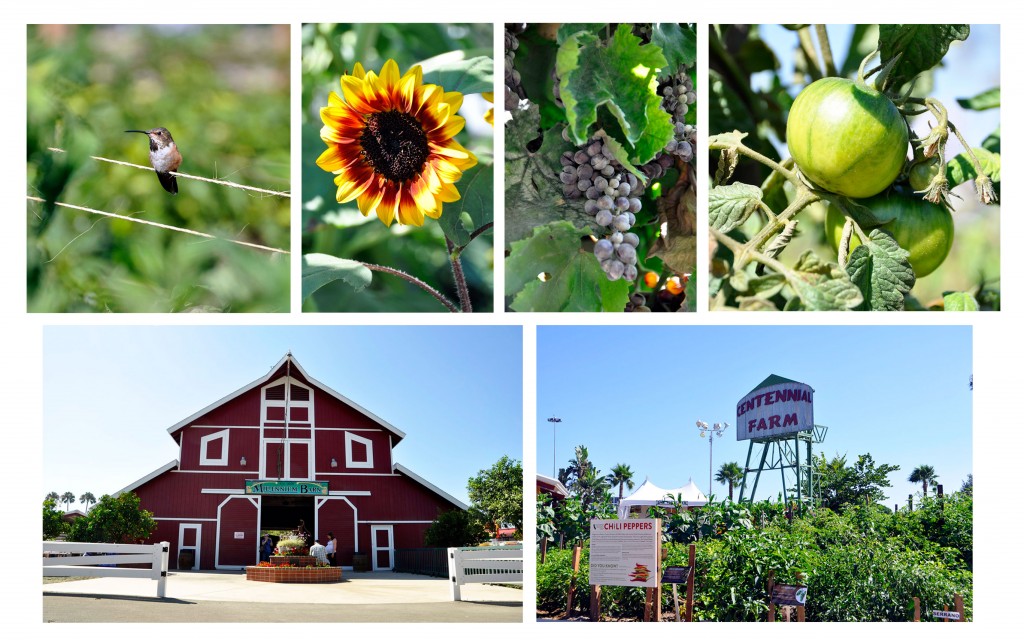 Once you're inside the fair, there really is more than enough to see and do.  The number of free events is outstanding and during our day, we had an opportunity to see several shows and exhibits including the Peking Acrobats (which are absolutely fantastic), the All-Alaskan Racing Pigs, the Swing It Trapeze show, Centennial Farm, and Dr. Entomo's Palace of Exotic Wonders. There are magic shows, pie-eating contests, cow-milking demonstrations, a circus and SO. MUCH. MORE.  Hence the theme of this year's fair…Come & Get It!
For schedules and additional information, visit OCFair.Com.
Images: Rockin' Mama
Latest posts by Caryn Bailey
(see all)