One of my daughter's passions is her involvement in the Girl Scouts. In the past few months, her troop has spent the night on the USS Midway, taken a crash course in self-defense, and explored our city's great outdoors. The stay-at-home order has prevented the girls from meeting together, and admittedly that has taken a toll on my daughter. But our girls are strong, and over the past several weeks, her troop has celebrated their leaders by creating tissue paper flower bouquets, earned their Simple Meals badge through a Zoom cooking demo, and put together a service project for our local hospital. I am grateful for the ingenuity of our leaders and how hard they have worked to keep the girls connected, inspiring them to change the world, even from their homes. Girl Scouts of Orange County recently debuted Girls Scouts at Home. This free online resource can be accessed by any girl looking to make the world a better place.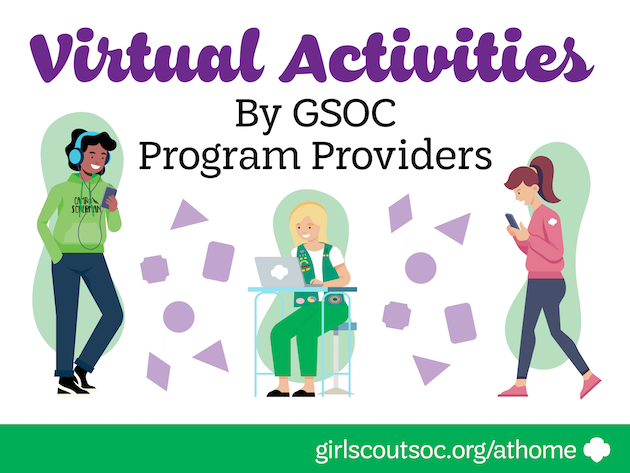 Girl Scouts at Home
Girl Scouts at Home is a free, online resource which includes virtual self-guided activities for K-12 girls, online training and resources for Girl Scout volunteers, and resources for assisting the community as Girl Scouts continue to look for opportunities to make the world a better place. As a parent, I love that these resources are free to all girls and their families regardless of membership.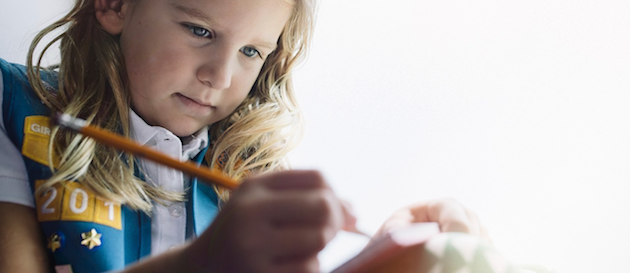 Girl Scouts at Home features at-home badge and patch programs, online meeting tools for troop leaders, and resources for assisting the community as Girl Scouts across the county continue to make the world a better place. The Creativity at Home patch encourages girls to be creative at home and share those activities and ideas with the Girl Scouts.
The Girl Scouts at Home resources feature a variety of activities based on Girl Scouts' four Program Pillars (STEM, Outdoors, Life Skills, and Entrepreneurship), from using STEM to cook a meal to Community Service resources for helping during this unprecedented time.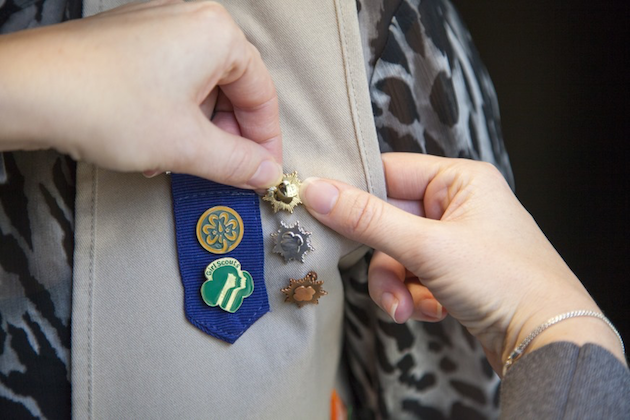 Girl Scout Juniors, Cadettes, Seniors and Ambassadors working towards Girl Scouts' Highest Awards can continue to do so at home. The Bronze, Silver, and Gold Awards challenge Girl Scouts to create solutions for issues they are passionate about and solve problems in their communities and around the world. Given the challenges that the pandemic poses for some Girl Scouts working towards their Highest Awards, Girl Scouts has extended the deadline for project submission to December 31, 2020.
For more information, visit GirlScoutsOcCorg/AtHome.