Having grown up and lived in LA nearly my entire life, I can say without hesitancy that the OC has some of the most beautiful, well-kept parks in the Southland. Many of them are rich in history and offer much more than clean, safe places to play.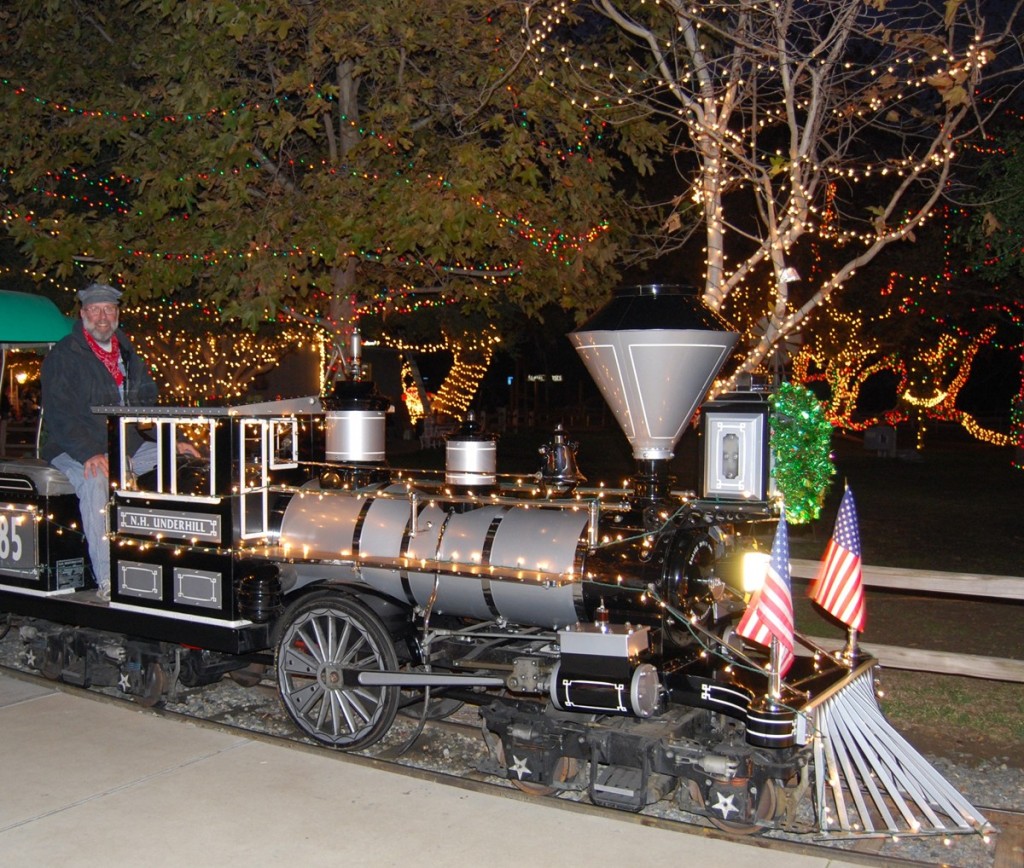 2011 marks the sixteenth year of the Christmas Train that's become a tradition at Irvine Park Railroad. Through December 23rd, you can take an evening ride through the park where you'll be dropped off at "the North Pole" to visit with Santa Claus. Children can visit with Santa, share their wish list, and take a photo (either with your own camera or you can purchase one taken at the park). Warm up with a cup of coffee or hot chocolate and snacks at the Elf House or pick up something to eat back at the train station. Once you've completed your visit with Santa, you can ride the train back through the park which boasts festive lights and decorations. Be sure to visit Santa's Village which includes story time with Mrs. Claus, Christmas Cookie Decorating, Christmas Coloring, Christmas Carnival Games, and a Santa Bounce House. Some activities require an additional ticket.To purchase tickets or check the schedule, just visit their website. *Tip* Dress warmly and arrive early to avoid the crowds, particularly as we get close to Christmas.
Housed within Irvine Park Railroad is the Orange County Zoo, which serves as home to a variety of animals native to this region including black bears, eagles, coyotes, mule deer, bobcats, and a mountain lion. On Saturday, December 17th, the zoo will host a special Christmas celebration which will include visits with Santa, storytelling with Mrs. Claus, crafts, and face painting (included with admission). Many of the animal exhibits will also feature treat-filled Christmas trees for the animals. For more information, just visit their website.
No compensation was received for this post. Media tickets provided.
Photo Credit: OC Parks/Irvine Park Railroad