A little over a week ago, I received an adorable gift basket for our daughter, courtesy of Fresh & Easy.  The British chain of grocery stores has made it's debut in the US, and offers consumers affordable foods and products that are free from artificial flavors, colors, and trans fats.  In some ways, the Europeans have an edge over us because they banned chemicals like parabens long before we did.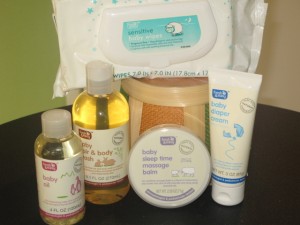 Fresh & Easy's baby line includes wipes, oil, massage balm, hair & body wash, and diaper cream and are free from artificial colors, parabens, mineral oils or harsh SLS detergents.  In my opinion, they work really well despite the fact that they're made with natural ingredients such as aloe, shea butter, botanic oils, and chamomile.  My favorite product is the baby sleep time massage balm.  Our daughter loves infant massage and I like the way this moisturizes her skin.  The products from the line are unscented or mildly scented which I appreciate.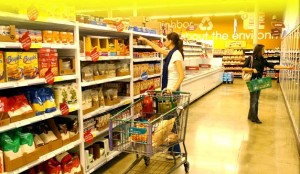 Unfortunately I don't have pricing information and their website doesn't actually list their products. However, I'm certain if you go to the store you'll find more information about their baby care line.
I did not receive compensation for this post.  Fresh & Easy sent me the products as a gift, and I liked them enough to post about them!