My daughter was a baby when she embarked on her first whale watching adventure along the coast. And while her vocabulary was still limited, even she realized how majestic a moment it was to see her very first whale fluke. The 48th Annual Dana Point Festival of Whales returns to Orange County this weekend, and if you happen to be in Southern California over the next two weeks, this is a gray whale migration you do not want to miss.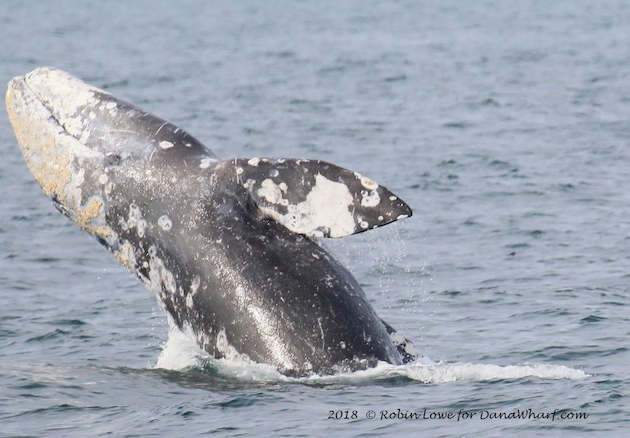 Gray Whale Annual Winter Migration
Once again, the gray whales will make the 10,000 + mile round trip migration between their winter mating and calving lagoons in Mexico to their summer feeding grounds in the Arctic seas (Journey North). The gray whales' migration route is situated along the Pacific Coast, which makes for pristine observation of these magnificent creatures.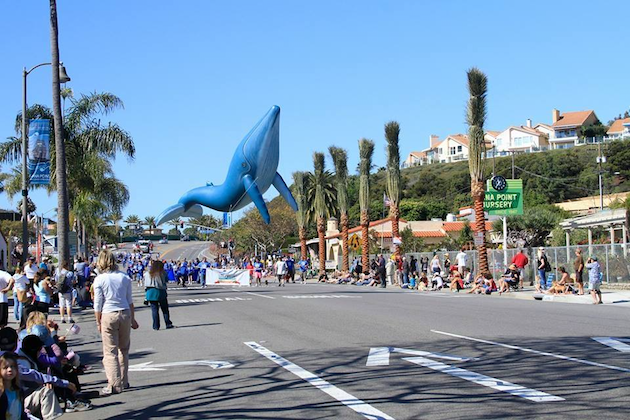 Dana Point Whale Watching
Dana Point is the premier location for whale watching along the California coast and home to over 400,000 common dolphins and 4 species of whales. Winter celebrates the Gray Whale, and year-round, regularly viewed whales include Blue Whales, Fin Whales, Humpback Whales, and Minke Whales. During peak season (December through March), 40 to 50 whales pass by Dana Point each day, using the Dana Point Headland's 200-foot cliffs near the Dana Point Harbor as a landmark to check their migration path. Some of the best opportunities to see these majestic animals from the coast is at Headlands Conservation Park. From Dana Point Harbor visitors may take the FREE shuttle to the Ocean Institute and then proceed up Cove Road to the Park. Visit DanaWharf.com to book a whale watching trip!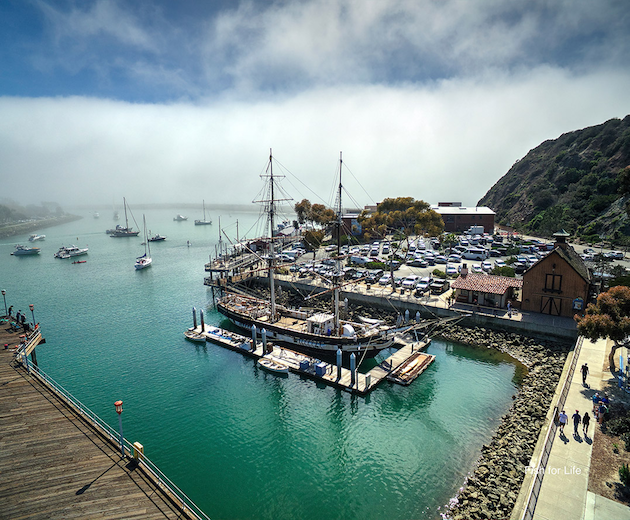 Dana Point Festival of Whales
Each year, the County of Orange, OC Parks, and Dana Point Harbor offer families the opportunity to learn more about gray whales and their migratory behavior during the Festival of Whales. This engaging, educational event includes whale watching, sand sculpting, live music on land and by the water, a street fair, the Dinghy Dash, Art in the Park, Chowder Cook-Off, Ocean Awareness Day, educational programs, stand-up paddling and sailing opportunities, culinary delights, spirits/beer gardens, hands-on activities for kids, and more.
The Dana Point Festival of Whales runs over two weekends and includes activities both on land in the harbor and out at sea in the waters of Dana Point. During both weekends, families can enjoy the following activities:
Dana Point Fine Arts Association Show & Sale at the Harbor Boardwalk
Classic Car & Boat Displays along the Harbor walkway
Harbor Music Series in the Harbor Courtyards
Marine Mammal Lecture Series at Harpoon Henry's
Interactive talks, whale watching, and more at The Ocean Institute
Additionally, there will be featured events each day of the festival: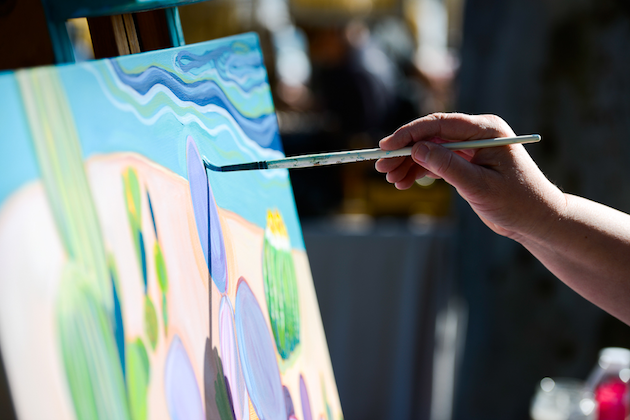 March 2, 2019: Guests can watch the kick-off parade beginning at 10 am. The parade is best viewed from the side of Pacific Coast Highway between Selva Road and Street of the Golden Lantern. The parade will feature giant helium balloons, community organizations, and more. Guests will also enjoy the Whale of a Sand Sculpting Competition at Baby Beach.
March 3, 2019: In addition to the opening weekend events above, guests can enjoy Ocean Awareness Day and a Diamond Dig from 11 am to 4 pm at Baby Beach. Activities include interactive displays, demonstrations, and more. Kids will enjoy the Free Fishing Clinic & Free Fishing Trip at Dana Wharf Sportfishing.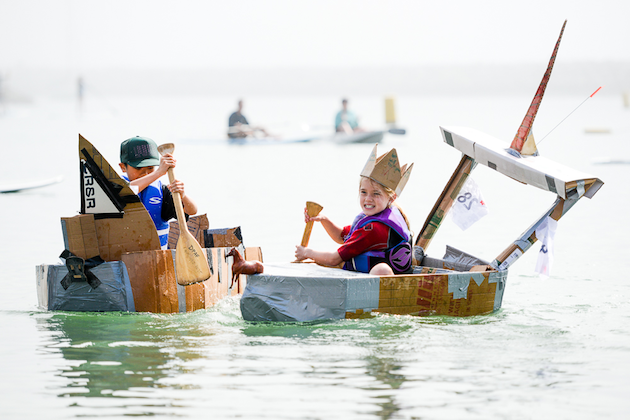 March 9, 2019: Festival-goers can take part in Westwind Sailing's Cardboard Classic Dinghy Dash & Expo at Baby Beach on Saturday, March 9 from 8 a.m. to 1 p.m., when teams of all ages will create cardboard dinghies and compete in a friendly race. Additional activities include the Whale of a Clam Chowder Cook-Off at Baby Beach Grassy area and Captain Dave's Under the Sea Eco Carnival.
March 10, 2019:  The second weekend of Festival of Whales concludes with a barbecue and live music at Baby Beach. The Whale of a Concert BBQ runs from 12 pm to 5 pm and includes a Spirits Garden and bands performing atop a floating stage. Kids can also take part in the Kids Free Fishing Clinic & Free Fishing Trip at Dana Wharf Sportfishing.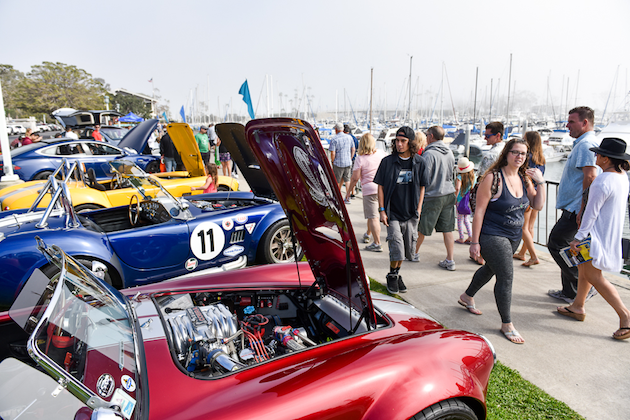 For the complete schedule of activities going on during Festival of Whales, visit FestivalOfWhales.com/Events. 

Whale Watching
Whale watching excursions depart every hour on the hour from 8 am to 4 pm from Dana Wharf during the festival. These tours offer views of the whales as they migrate along the coast of Dana Point. During this peak time in the season, 40-50 whales pass by Dana Point each day with the Dana Point Headland's cliffs near the harbor as a landmark. Dana Point offers pristine whale watching.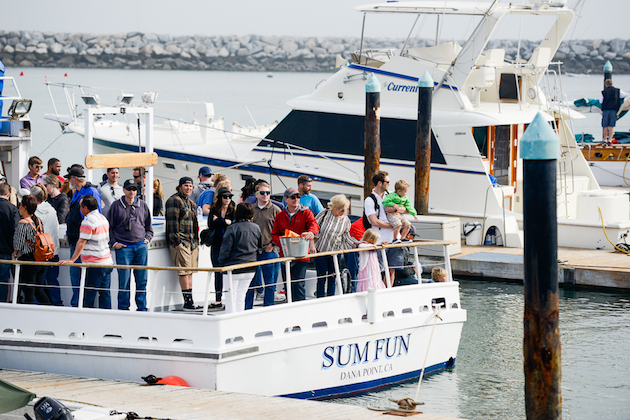 Festival of Whales Parking
Parking is available at lots throughout the harbor. Each lot is serviced by free shuttles which run from 10 am to 4 pm each day of the festival. The Ocean Institute offers free parking for our guests. During this busy festival weekend, there is a FREE trolley service that offers drop off at and pick up service near the Ocean Institute approximately every 15 minutes to multiple parking lots throughout the Harbor and Doheny State Beach.
The 48th Annual Dana Point Festival of Whales takes place March 2-33, and March 9-10, 2018 from 10 am to 4 pm. For additional information visit FestivalOfWhales.com and DanaPointHarbor.com.
Images: Dana Wharf
Latest posts by Caryn Bailey
(see all)