The sun is setting over the Coachella Valley, and the desert warmth has long been replaced with the region's evening chill. It is almost winter in Southern California, and in any other region of the country, it is unlikely that farmer Jeff Percy would be pulling fresh, ready-to-eat artichokes from the farm (peak season traditionally runs March through May). The business of agriculture is complex, and those who delve into it quickly realize that only the steadfast survive. My latest venture brought me back to the Imperial and Coachella Valley regions in Southern California, in partnership with California Farm Water Coalition. What I learned about the delicate balance between economics, conservation, and agriculture gave me a greater appreciation for the food we often take for granted.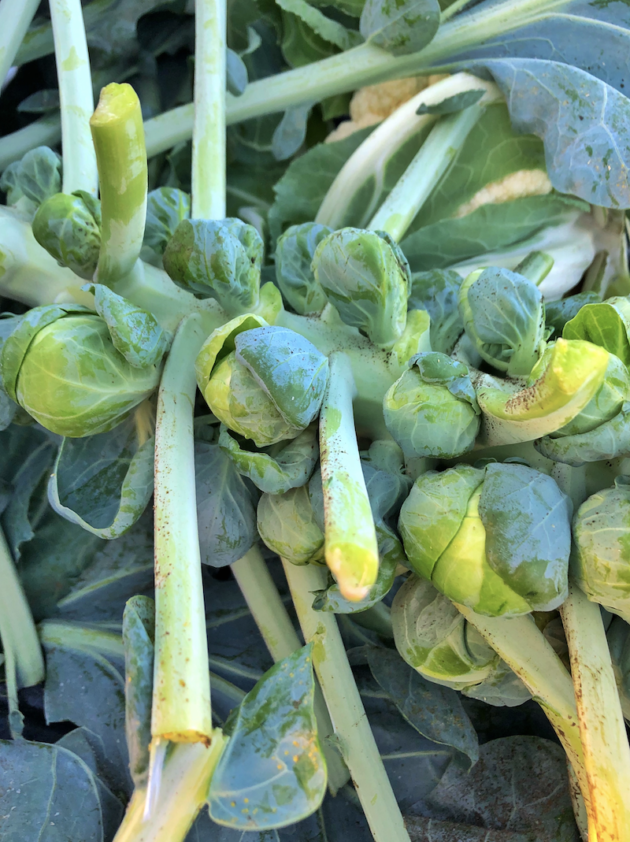 Farming in California
It isn't uncommon for us to frequent our local grocery store at least once or twice in any given week. We are a family that is passionate about fresh, clean, healthy eating, so produce comprises a significant portion of our grocery bill. I don't even give it a second thought as I fill our cart with fresh broccoli, locally-grown tomatoes, California strawberries, and spinach. "Local" and "seasonal" are popular buzz words, and yet, without California's vital agricultural industry, we would not have access to the amazing, diverse produce grown right here.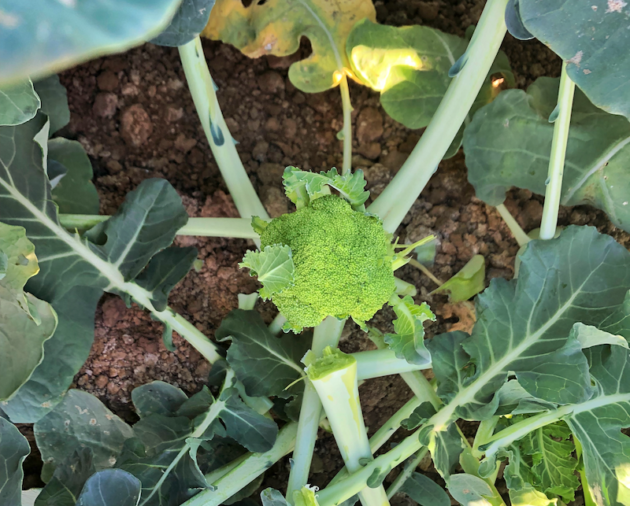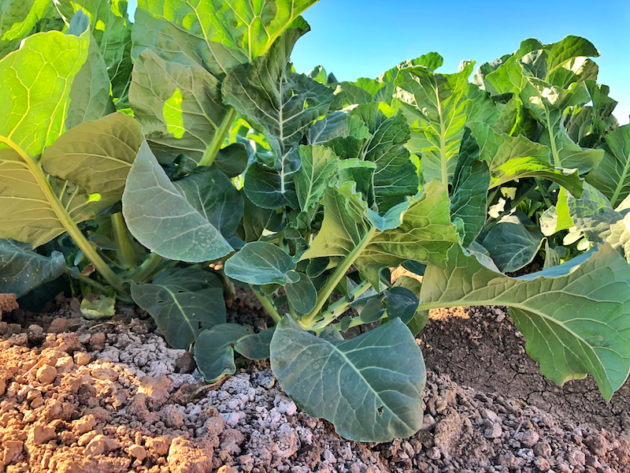 My perception of California has often been skewed by the drought and unseasonably warm temperatures we face deep into the Fall season. But interestingly enough, the soil in these valleys is pristine…perfect for growing an expansive array of diverse crops. In these regions, the dry summers and wet winters provide the perfect Mediterranean climate for crops to flourish.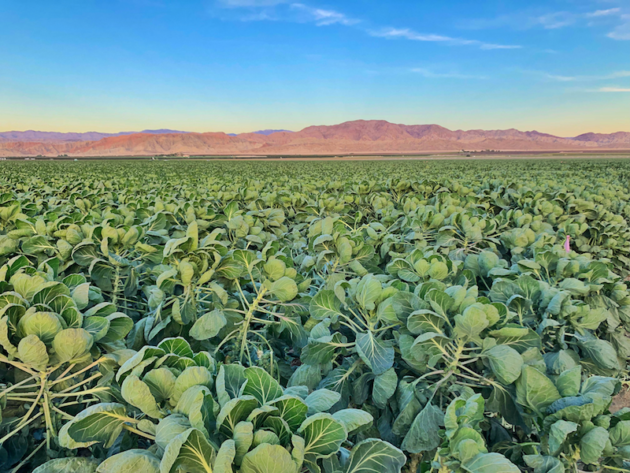 The Imperial and Coachella Valleys, along with other key regions in California, are home to more than 78,000 farms. These farms grow more than 400 crops, including fruits, vegetables, nuts, and dairy, and 14 of those crops can only be grown in California. As a state that supplies up to 50% of the nation's fruits, vegetables, and nuts, one begins to understand the gravity of the drought and the challenges farmers face when balancing efficiency with productivity.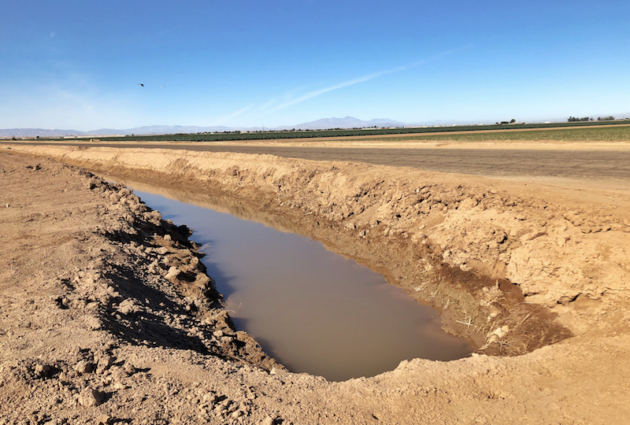 The Colorado River, The Salton Sea, and a Growing Environmental Concern
It all comes down to water. And without it, the produce we enjoy simply cannot grow. The combination of California's premium soil, the region's mediterranean climate, and proximity to the Colorado River make for pristine growing conditions. But the demand is high, as this vital natural resource supplies water for domestic, industrial, and agricultural usage. Coupled with the growing environmental concerns attributed to the Salton Sea, and you begin to understand that this delicate ecosystem is in turmoil.
Over one hundred years ago, the Salton Sea was created as a byproduct of a surplus of rainwater and snow melt from the Colorado River. The dams set up to contain the water in the Colorado River were overwhelmed, thereby forming what is now known as the Salton Sea. Located below sea level, on the San Andreas Fault, it is now the largest lake in California. But this body of water is more than just a congregating place for birds and other wildlife. The Salton Sea tempers the climate in the area, specifically during the winter.
Before the Salton Sea dried up, farmers in the area during the 1930s began to refill the sea with agricultural run-off, and today, this is the lake's main source of water. The state's worsening drought has resulted in evaporation and subsequent diminishing water levels. Thus, the salinity of the Salton Sea is increasing, posing a potential environmental crisis. Farmers challenged with responsible water usage can no longer feed the Salton Sea, and thus the dilemma grows as the lake continues to dry up.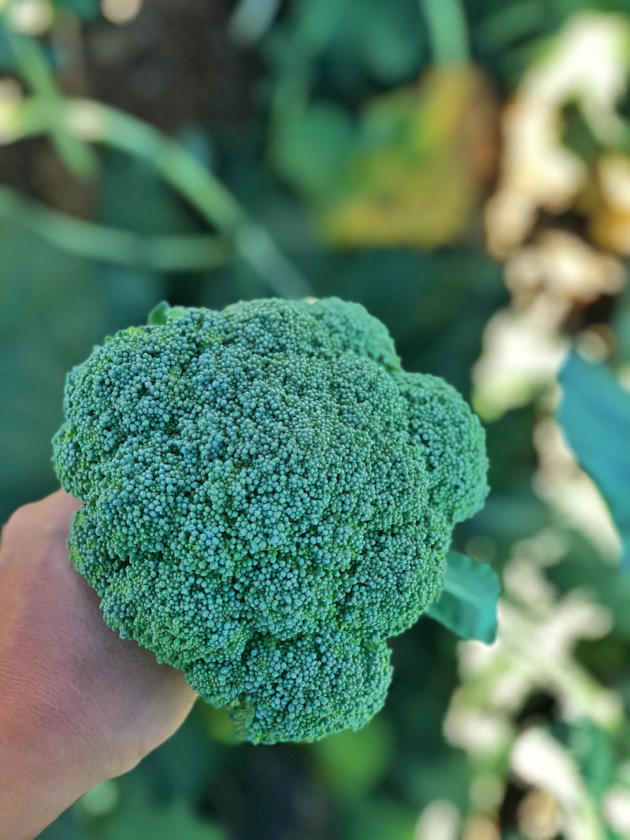 What it Takes to be a Farmer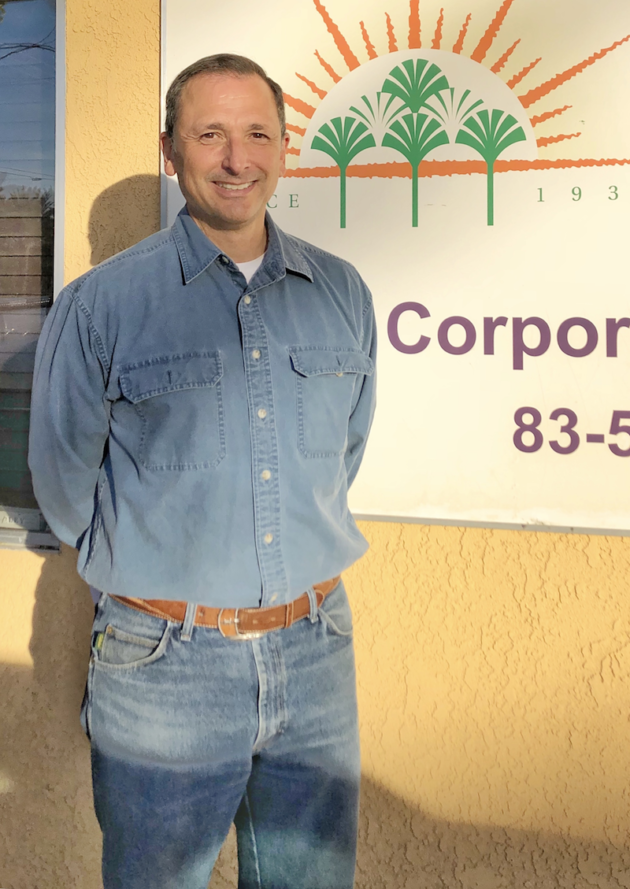 It only took spending 5 minutes with Albert Keck, farmer and president of Hadley Farms, to glean a sense of his passion. Breaking into the agricultural industry at this point is nearly impossible, and most of the farmers in the region were born into it. In fact, more than 95% of California's farms are family-owned. Land is highly coveted, and coupled with the fact that most crops take years to grow and realize maturity, you can understand why many do not make it. One date tree alone takes 5 years to grow and up to 12 years to see mature fruit. Combine that with the seasonal cycle of production, and it becomes evident that it takes dedication, commitment, expertise, and patience to be a farmer.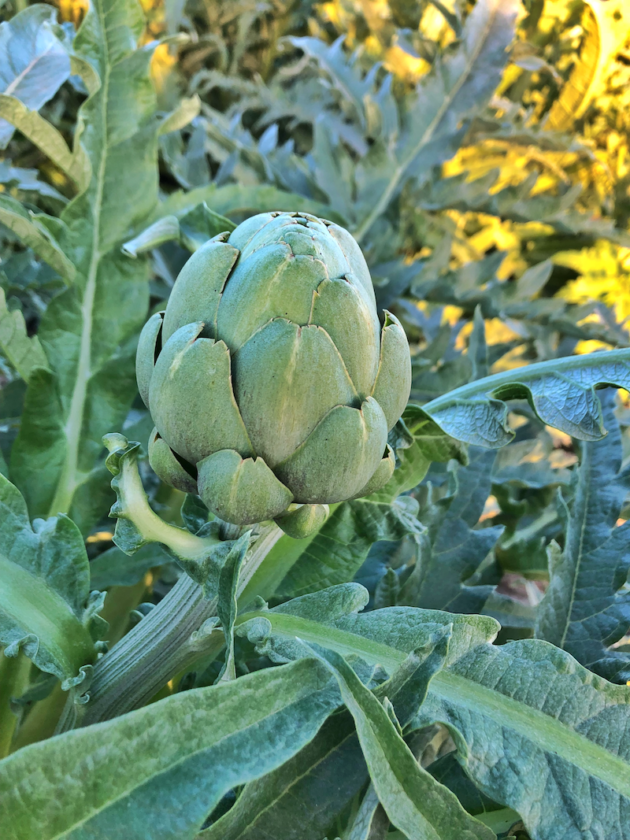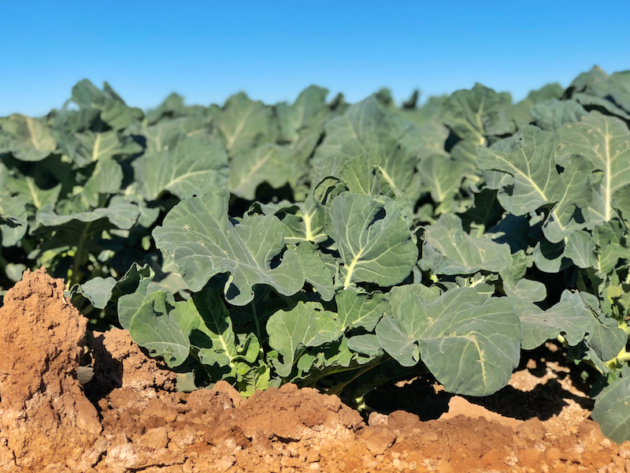 Farmers wear many hats, not the least of which includes understanding economics, supply and demand, conservation, and the intricacies of each crop grown. Add in the unpredictables like weather and damage from pests, and you begin to get a sense of how fragile this industry can be.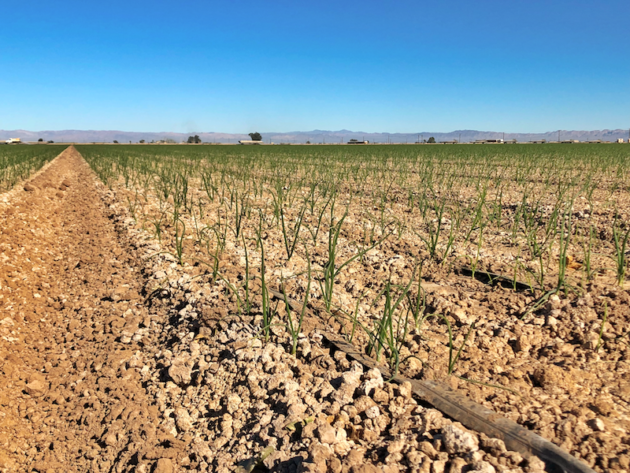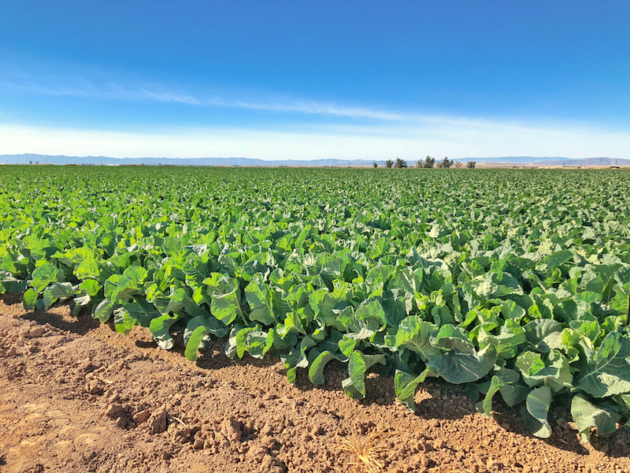 Responsibility and Water Usage
Farmers are bound by the legalities of responsible water usage according to state laws. The water used by farmers is measured, and waste is monitored to protect our state's vital resource. Because water is so scarce in the region, farmers are always looking at new ways to grow crops responsibly.
Irrigation is the standard of agricultural water usage in this region. The use of various types of irrigation ensure that water is used conservatively, and any water that has run off the field is recycled. Like nearly every aspect of farming, there is a "science" to irrigation. Farmers are forward thinking, and even before a crop is planted, they are considering how to prepare the soil for each crop grown, which in turn affects irrigation.
Food grows where water flows, but how that water is used is carefully thought out. Everything from weather, moisture in the soil, the slope of the field, and the nature of the crop determine when and how farmers will irrigate.

The Future of Farming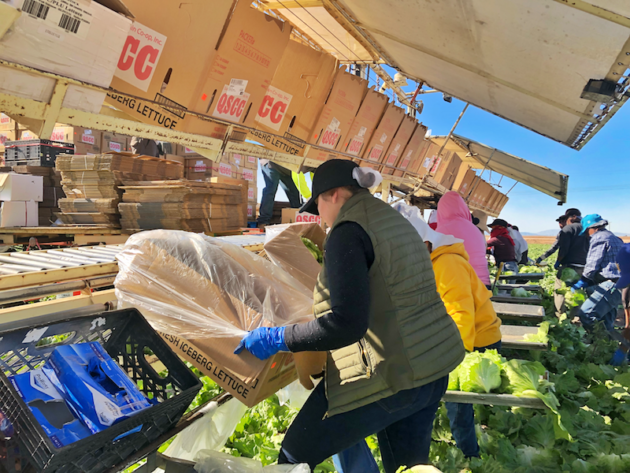 One of our stops brought us to Lawrence Cox Ranches in Brawley, where we caught a glimpse of a crew harvesting and packing lettuce in the field where the crop was grown. This lettuce was scheduled to be distributed to Wendy's chains across the country, which brought everything full circle for me in that moment.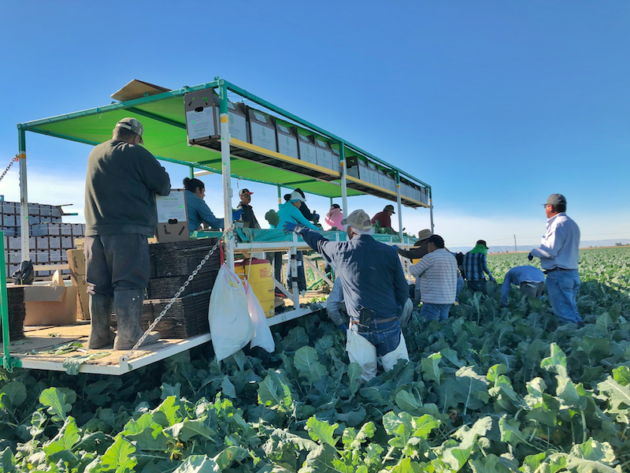 Just a few months before, farms in the region were still packing crops offsite, which demonstrates the dynamic shifts that occur regularly in this industry. Every step…every middle man that is eliminated is a means to cut costs in an industry that is constantly evolving. In less than 10 years, farmers will cool crops in the field, eliminating yet another step and cutting further costs.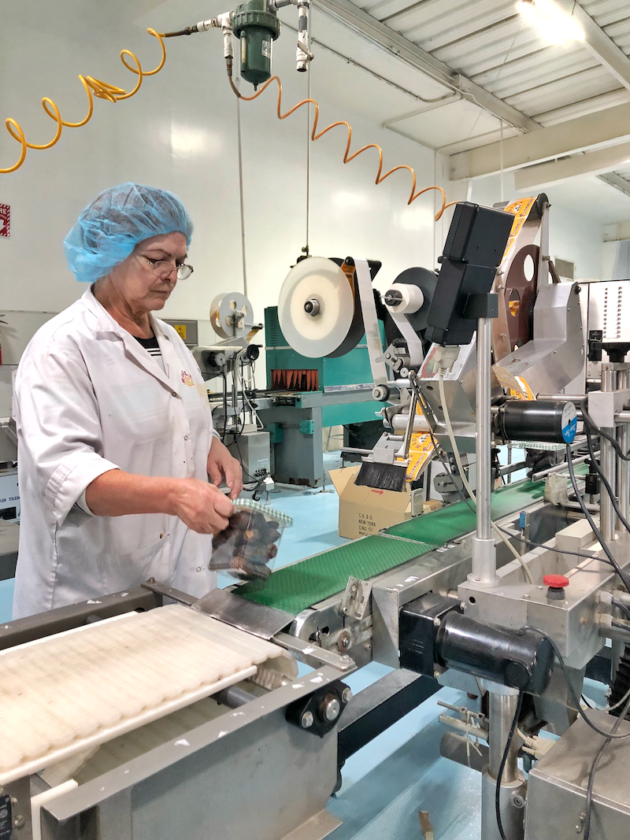 Some farms, like Hadley Fruit Orchards, grow, pack, and ship all of their crops in-house. This affords the company longevity when it comes to employment, as opposed to other farms who hire their crews out seasonally.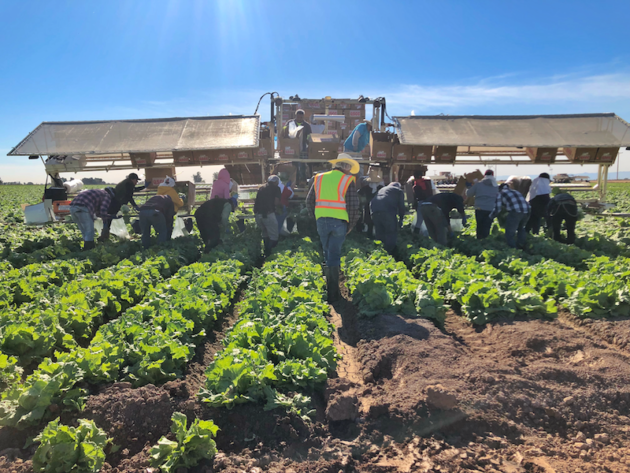 The demand for innovation in agriculture persists, and everything from solar-powered equipment to GPS-controlled tractors have the potential to increase productivity and conservation. And while the farmers we met have had to adapt, I can still feel their passion, confirmation that the reasons they took on such an endeavor still exist.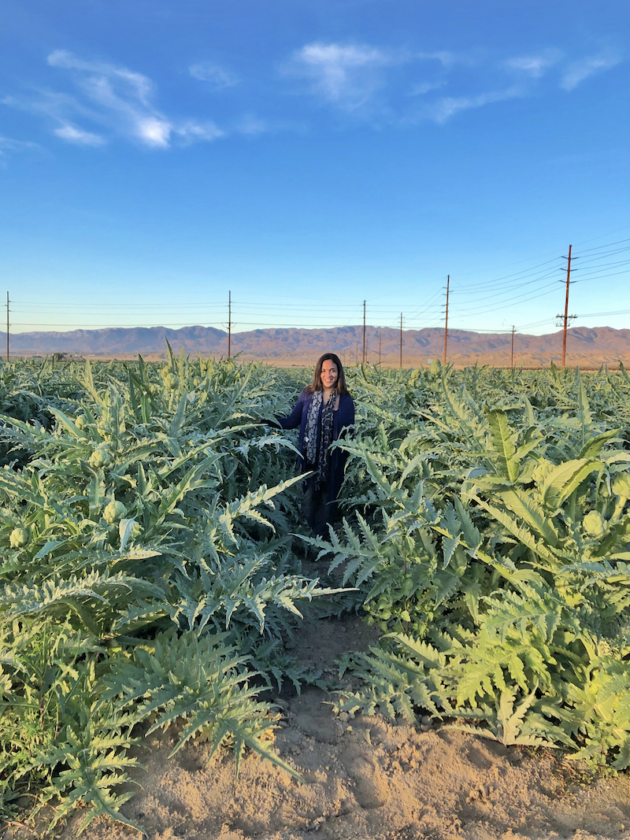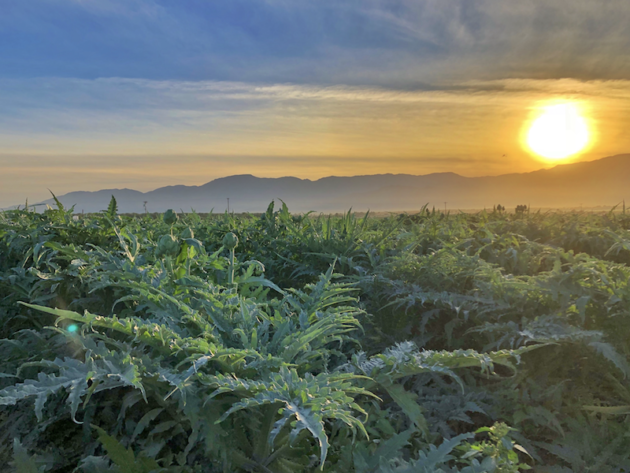 Against the backdrop of the Coachella Valley, fields persist as far as the eye can see. A lone farmer pulls freshly-picked brussels sprouts off the stalk as he shares the challenges he faces. And yet he persists. Each sprout is perfect and I would expect nothing less from this man. His sense of satisfaction is duly earned.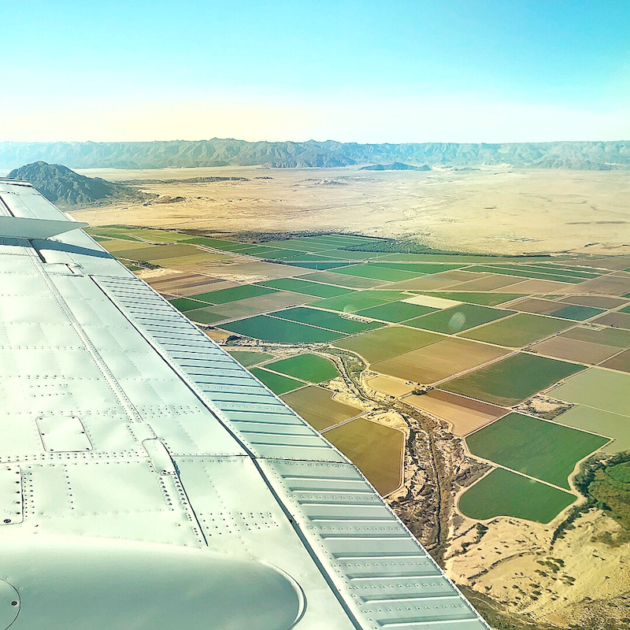 Shortly after, we boarded the private jet that would take us across the mountains back to civility…and reality. As many times as I have visited the region, I'm still struck by how vastly different the weather and terrain are. In this desert oasis, unbeknownst to many, generations of farmers are working the fields, against the forces of nature and bureaucracy to feed a nation.
Images: Rockin' Mama