I remember my daughter taking an interest in fashion in preschool, where she would definitively veto outfits I would suggest for her days filled with play and naps. Her likes and dislikes have only intensified, and most days, I simply give her outfit a quick glance to ensure it is appropriate for school. In some ways, she reminds me a little of Fancy Nancy, the young girl who's stories have won over girls across the globe.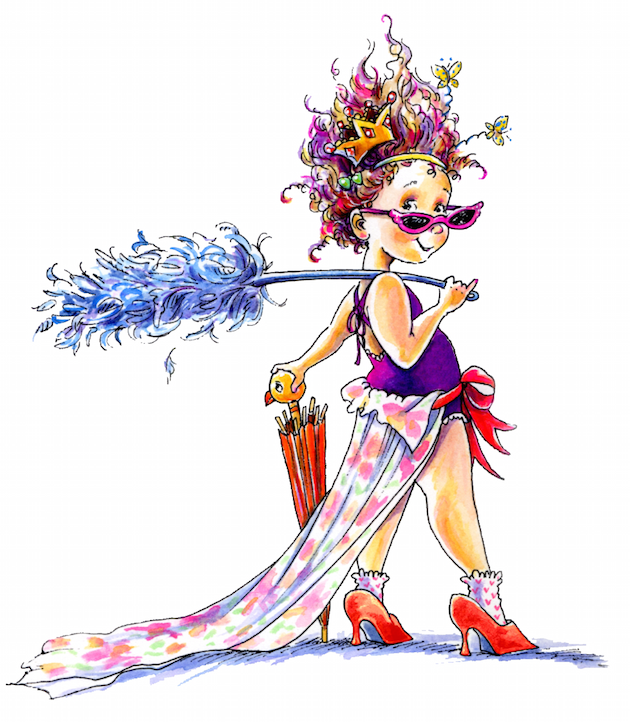 Fancy Nancy debuted in 2005, conceived by author Jane O'Connor and illustrator Robin Preiss Glasser. She is a girl with a larger than life personality who adores all things fancy. She dresses lavishly with boas, tutus, ruby slippers and fairy wings and uses words like iridescent, ecstatic, and extraordinary. While you'll often find Nancy captivated by glitter, she always discovers what really matters.

Inspired by Fancy Nancy's affinity for tutus and dance, Glasser will hold two High Tea Parties to support the Segerstrom Center for the Arts' School of Dance and Music for Children with Disabilities. During the Fancy Nancy Tea Party, guests will enjoy English tea and treats, crafts and face painting, a posh dress-up trunk, a photo booth, interactive playtime activities and etiquette games. Guests will also enjoy a tour of her art studio where she creates Fancy Nancy and her private Fancy Nancy Museum. Jillian Batt, who stars in Fancy Nancy the Musical will also perform songs from the show. This tea party/fundraiser will take place on June 3rd and 4th, 2017 from 11 am to 1:30 pm at Glasser's home in San Juan Capistrano.

Here is what you need to know about the Fancy Nancy Tea Party:
When: June 3 and 4, 2016 from 11:30 am to 1:30 pm
Where: Robin Preiss Glasser's home in San Juan Capistrano, CA
Activities:
English Tea with tasty treats
Adult beverages for guests over 21
Creative crafts and fabulous face painting
Posh dress-up trunk and photo booth
Tour of Robin's art studio where she creates Fancy Nancy and her private Fancy Nancy Museum
A personalized autographed Fancy Nancy book and party favors
Performance by Jillian Batt, who appeared in the title role in Fancy Nancy, the Musical.
Interactive playtime and essential etiquette games
Valet parking
Attend with your little one(s) and their best "amie," ages 3 and up, in their favorite tiara, opera gloves, boa, fairy princess gown or all of them
Price:$85 per person. Limit of 6 children per ticketed adult.
Reservations:  Call Kelly Knack at (714) 556-2122  ext. 4541 or reserve online.

About Segerstrom Center's School of Dance and Music for Children with Disabilities
The school offers classes that are inclusive and designed for children with varying disabilities including Down Syndrome, Cerebral Palsy, Autism Spectrum Disorders, Audio and/or visual impairments, and other complex needs. Children can explore their full physical and social potential through dance, movement, music and creativity. The classes are designed to be fun while improving balance, coordination and confidence through personal and social growth.

To find out more information about Fancy Nancy, visit her website.