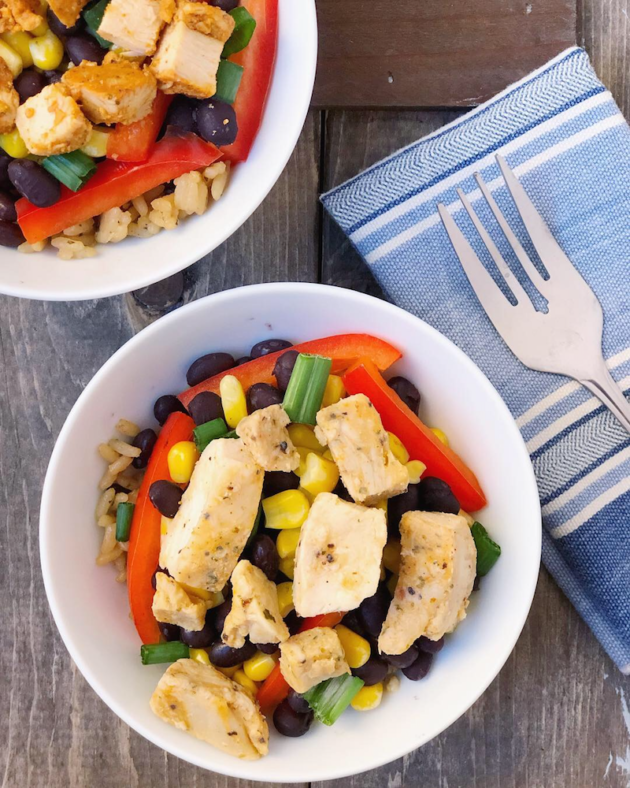 Most mornings, our rush to get out of the house feels like an Olympic race, and most days, I am not winning. The seemingly simple tasks of showering and getting dressed, prepping and eating breakfast, and packing lunches are exponentially complicated by the race against time. While the easy fix is to simply start earlier, I've also adopted some routines that decrease the amount of stress we feel to get out of the house on-time. In addition to prepping as much as possible the night before, I've simplified school lunches with Foster Farms' new Bold Bites.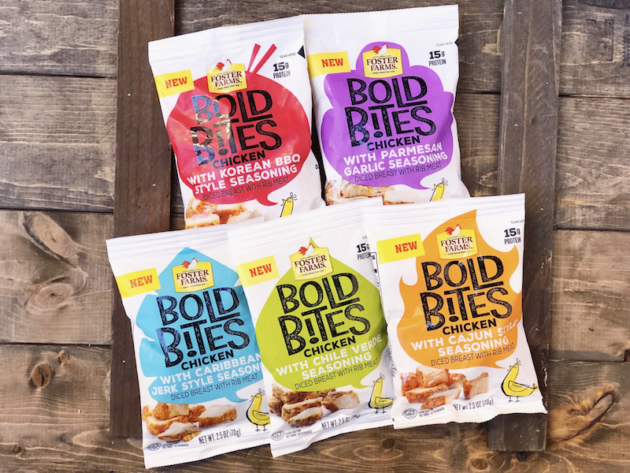 Sponsored
Foster Farms Bold Bites
Lunch has always been a struggle. My kids tire of mac and cheese and sandwiches, which is why I was excited to introduce them to Foster Farms Bold Bites. Available in the refrigerated snacks section, these single serving seasoned chicken snacks are available in five flavors.
The best part about these new protein-rich snacks is the fact that they are already cooked!  I can pack them in my kids' lunches or add them to salads, sandwiches, tacos, and more. Each individual serving pack 15 grams of protein and is free from hormones, nitrates, artificial colors, and artificial flavors. Varieties include Cajun, Chile Verde, Korean BBQ, Caribbean Jerk, and Parmesan Garlic. 
Bold Bites have been a great addition to my kids' lunchboxes. I have also been using them to make rice bowls for my kids when getting dinner on the table seems impossible. Kids love to DIY and these DIY Rice Bowls are perfect for a quick, healthy meal my kids will eat. I simply start with brown rice and black beans, then top the bowls with corn, bell peppers, and Bold Bites Chicken.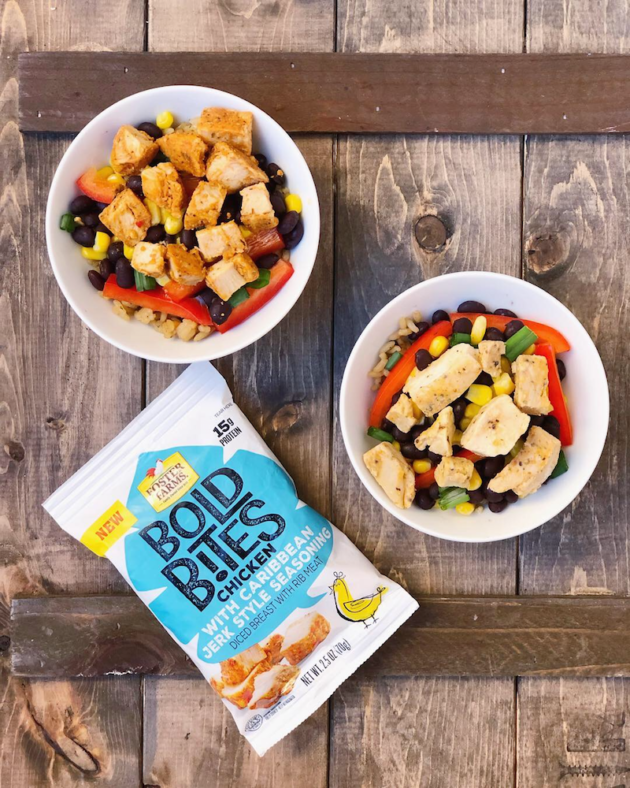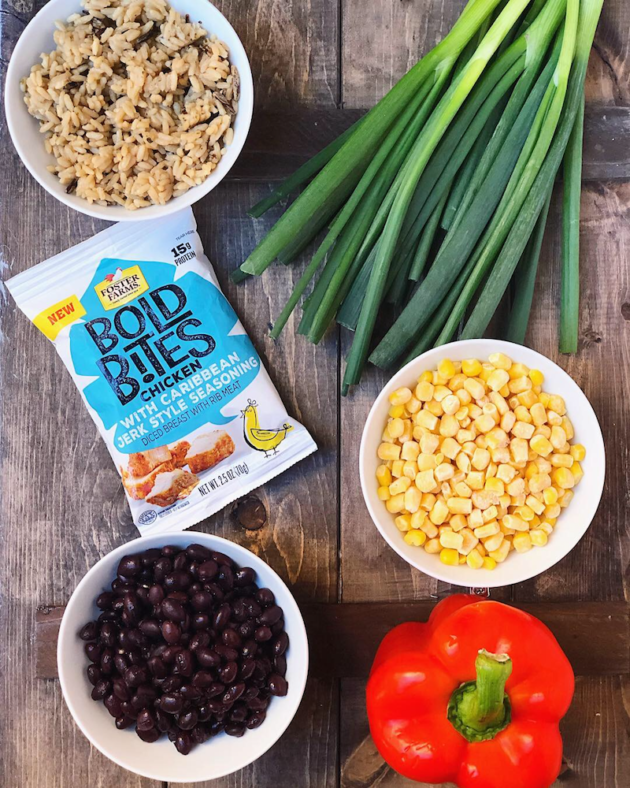 Easy Rice Bowls

Easy Chicken Rice Bowls
Ingredients
1

package

Foster Farms Bold Bites

Brown rice

Black beans

Frozen corn

Bell peppers

Green onions
Instructions
Heat brown rice, corn, and black beans

Assemble bowl by adding rice, beans, corn, and bell peppers

Top rice bowls with chicken and green onions. Serve immediately.
Bold Bites are available in the refrigerated snacks section of your local grocery store, including Target, Safeway, Albertson's, and Walmart. For additional information, visit FosterFarms.com.