{Sponsored}
I love Pinterest, if for no other reason than to inspire me towards greatness…at least in the eyes of my kids.  I'm by no means a Pinterest mom and a brief glimpse inside the walls of my home would reveal a shared kids' bedroom divided between LEGOs and Shopkins, crafts that more often resemble my kids' artwork, and a semi-organized house where I'm the only one who knows where everything is and should be.  For my latest recipe, I found inspiration in the seasonal surprise cakes that are trending on Pinterest. What if I could do the same thing with cupcakes?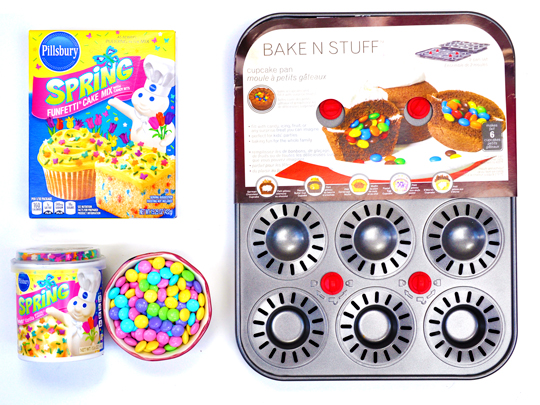 While perusing the kitchenware at my local Walmart, I found a Bake N Stuff Cupcake Pan that is absolutely perfect for making Surprise Cupcakes. The pan is easy to use and I've already started dreaming up future Surprise Cupcake Recipes with Dark Chocolate Ganache, Fresh Fruit, and fresh whipped cream fillings.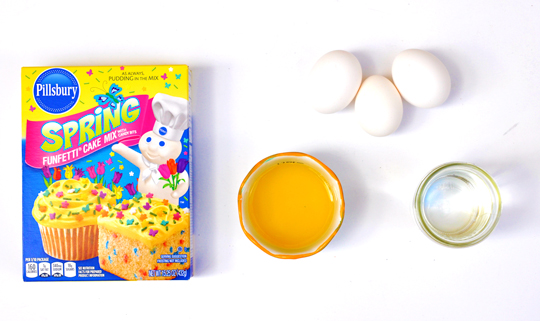 You could easily whip up your favorite cupcake recipe, but for these Easter Surprise Cupcakes, I picked up Pillsbury's Funfetti Spring Cake Mix and Frosting and filled them with M&Ms Easter Milk Chocolate Candies.

Easter Surprise Cupcakes
Ingredients
1

pkg Pillsbury Funfetti Spring cake mix

1/3

cup

oil

1

cup

water

3

eggs

1

container Pillsbury Funfetti Spring vanilla frosting

1

pkg M&M's Easter Milk Chocolate Candies
Instructions
Preheat oven to 350°F

Prepare the insides of both cupcake pans with nonstick cooking spray

Combine cake mix, water, oil and eggs in a large bowl until combined, approximately 2 minutes

Fill outside with 3 tablespoons of batter and inside with 2 tablespoons of batter

Bake at 350°F for 19-23 minutes

Cool completely

Remove cupcakes from pan

Fill bottom with approximately 1 tablespoon of M&Ms

Pipe a layer of frosting on the bottom to secure it to the top

Frost cupcakes and decorate with sprinkles, if desired
Admittedly, I was surprised at how quickly and seamlessly this recipe came together.  The Bake N Stuff Cupcake Pan practically ensures success and the end result looked like something straight off of Pinterest.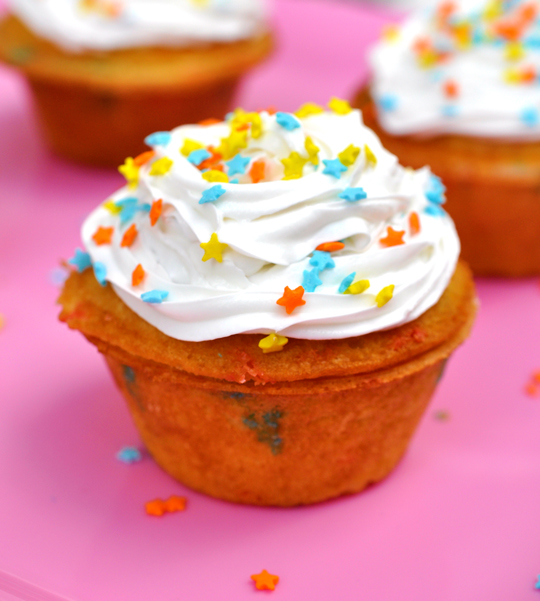 If you prefer a more "bakery-like" look to your cupcakes, you can pipe the frosting using a decorating bag and your favorite decorating tip (I prefer the star tip for cupcakes).
For additional Easter Recipes, check out these ideas from my fellow Walmart Moms:
Walmart's Food & Celebrations site also includes Easter crafts, recipes and party ideas to inspire your next celebration.

Latest posts by Caryn Bailey
(see all)