Admittedly, my familiarity with Dumbo hails back to my early childhood when I would ask my father to take me on the famed ride at Disneyland repeatedly. I saw the original animated Disney film many years ago, which was based on the story by Helen Aberson and Harold Pearl about an elephant nicknamed Dumbo for his big ears. Nearly a century later, Tim Burton has reimagined the story of dumbo in a live-action fantasy adventure film directed by Tim Burton.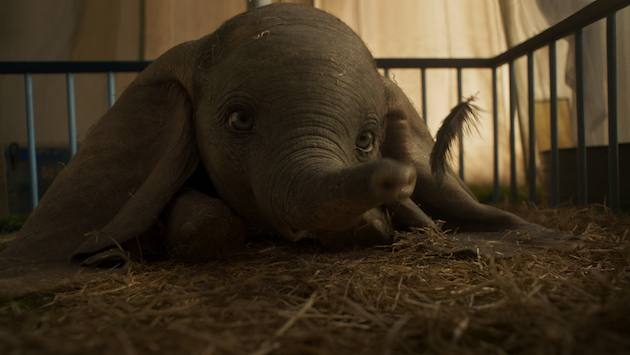 Dumbo
Dumbo is the first of five live-action adaptations of classic Disney films scheduled to be released this year. The slate also includes Aladdin, The Lion King, Maleficent: Mistress of Evil, and Lady and the Tramp. Starring Danny DeVito, Colin Farrell, and Michael Keaton, the film expands on the classic story.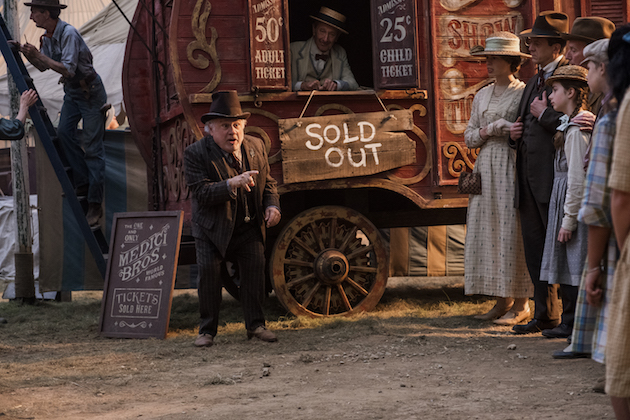 Circus owner Max Medici (DeVito) enlists former star Holt Farrier (Farrell) and his children Milly and Joe to care for a newborn elephant with oversized ears. In an already struggling circus, the elephant becomes the laughingstock of the group. When it is discovered that Dumbo can fly, the circus makes a comeback, attracting entrepreneur V. A. Vandevere (Keaton), who recruits him for the newest, larger-than-life entertainment venture, Dreamland.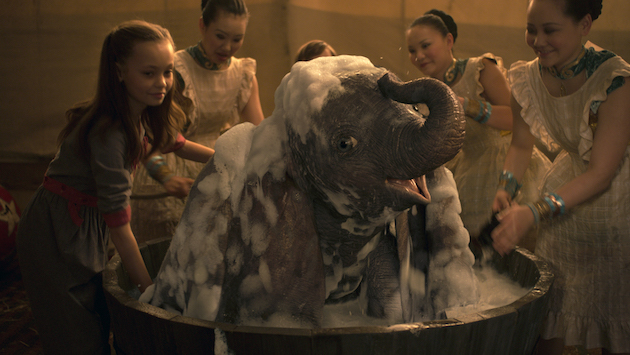 The film is surprisingly poignant, with grand moments of adventure and fantastical scenes that exude Burton's style. One of my favorite scenes occurs towards the beginning of the film when Milly and Joe teach Dumbo how to fly. The parallels between the siblings' loss of their mother and Dumbo's separation from his protective, and seemingly-violent mother draws audiences in, evoking emotion and tears.
In true Tim Burton fashion, the film is visually stunning. The circus-themed worlds are an immersive fusion of vibrant and dark, lush and dismal, adding to the mood and emotion of the story, pushing it forward.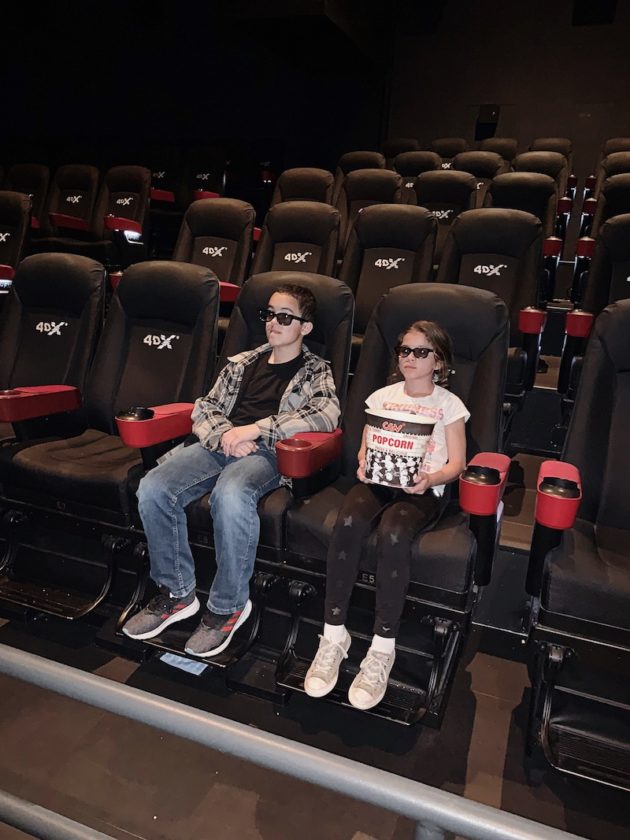 Dumbo in 4DX
With technology continually progressing forward, the way families see films is changing. We recently saw Dumbo in 4DX, and this film, in particularly, is perfectly suited for 4DX.
4DX is an immersive, multi-sensory experience that allows audiences to feel immersed within a film through motion, vibration, water, wind, snow, lightning, scents, and other special effects. During Dumbo, wind and movement simulating flight helped draw us into the film in a way that felt natural.
Curious about how 4DX works, I learned that each 4DX auditorium uses motion-based seating which is then synchronized with more than 20 different effects, then optimized by a team of editors to maximize the feeling of immersion within a film. After now viewing Captain Marvel and Dumbo in 4DX (both of which offered unique experiences), my kids really don't want to watch a movie any other way!
You can find a list of 4DX theaters in your area, by visiting CJ4DX.com.
Dumbo Printables and Activity Sheets
To celebrate the release of Dumbo in 4DX, I'm sharing Dumbo printables and activity sheets for your family to enjoy!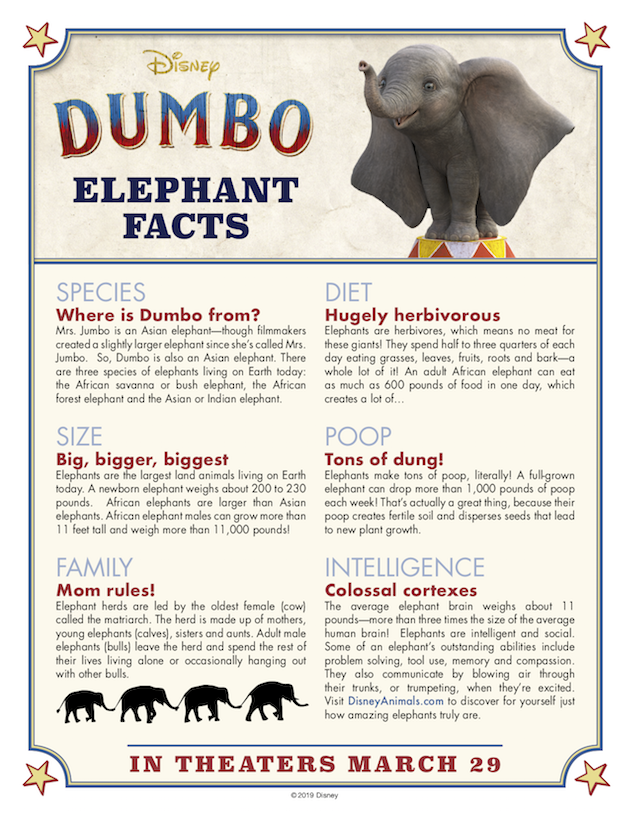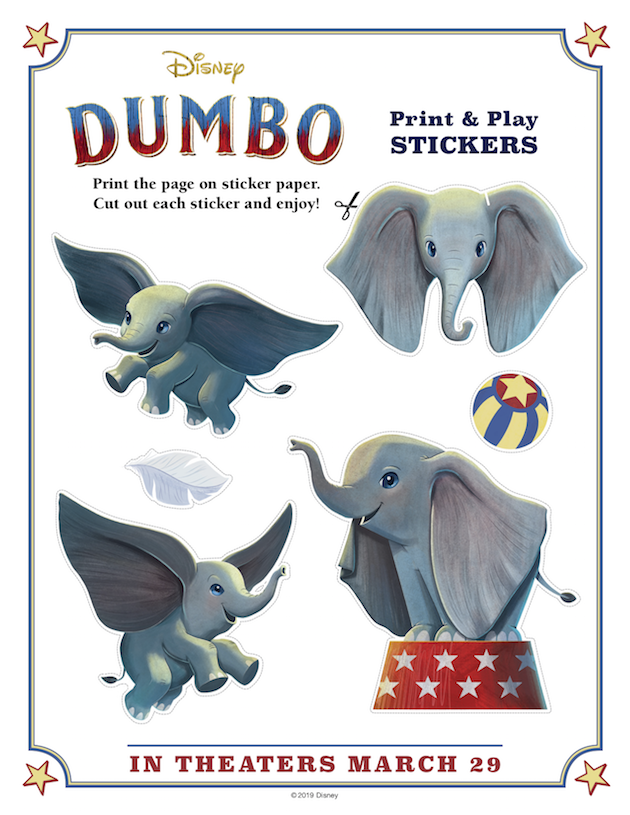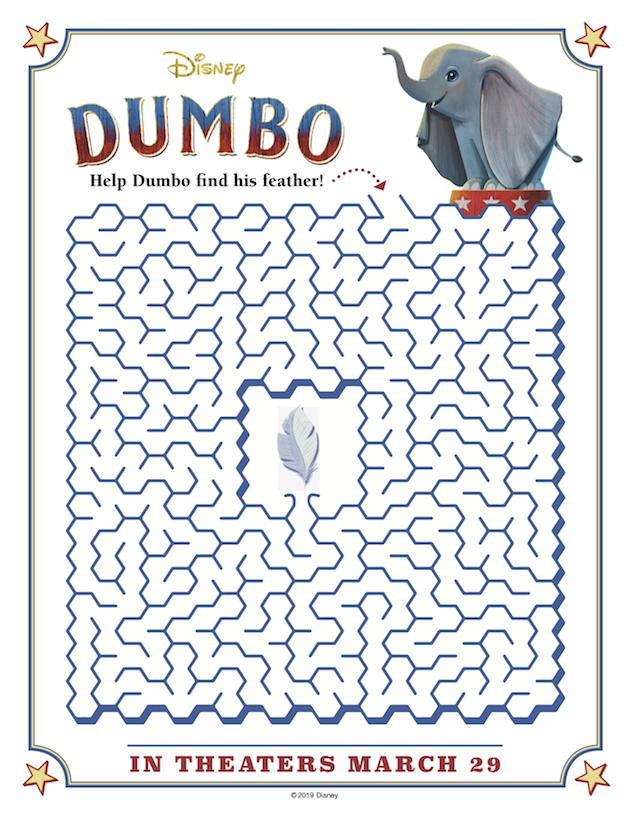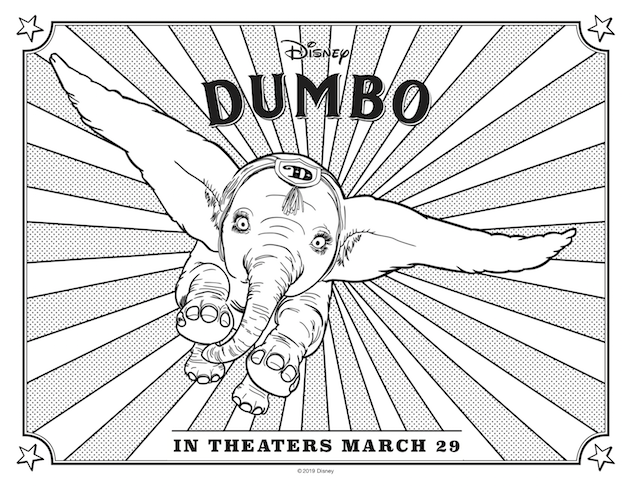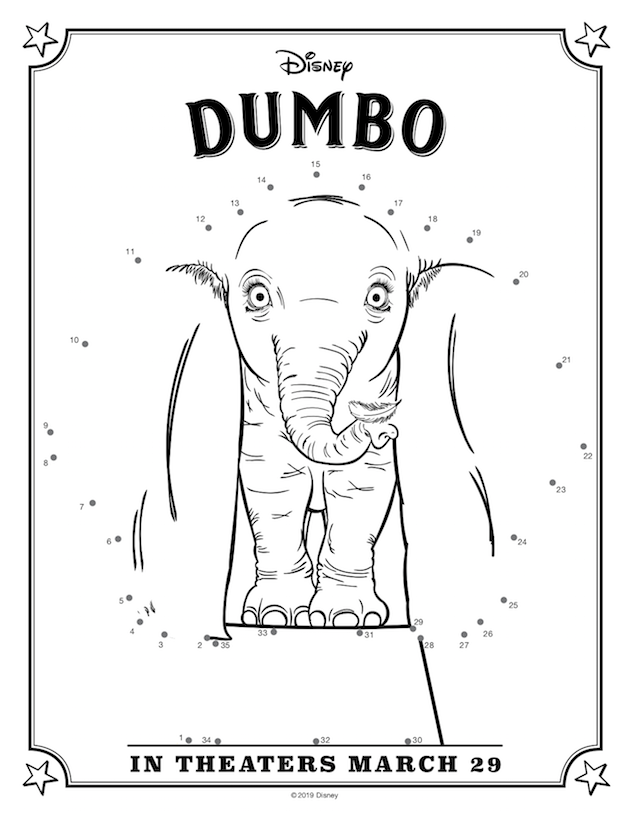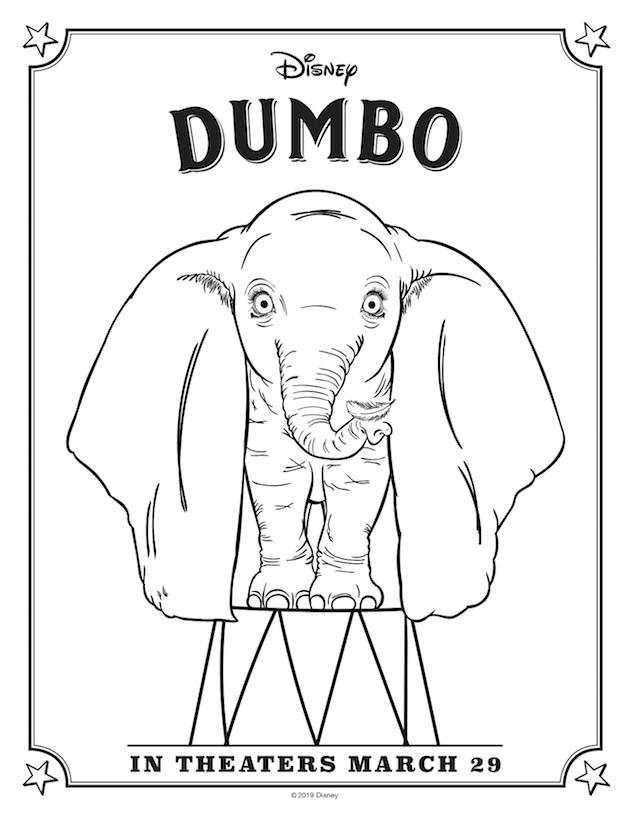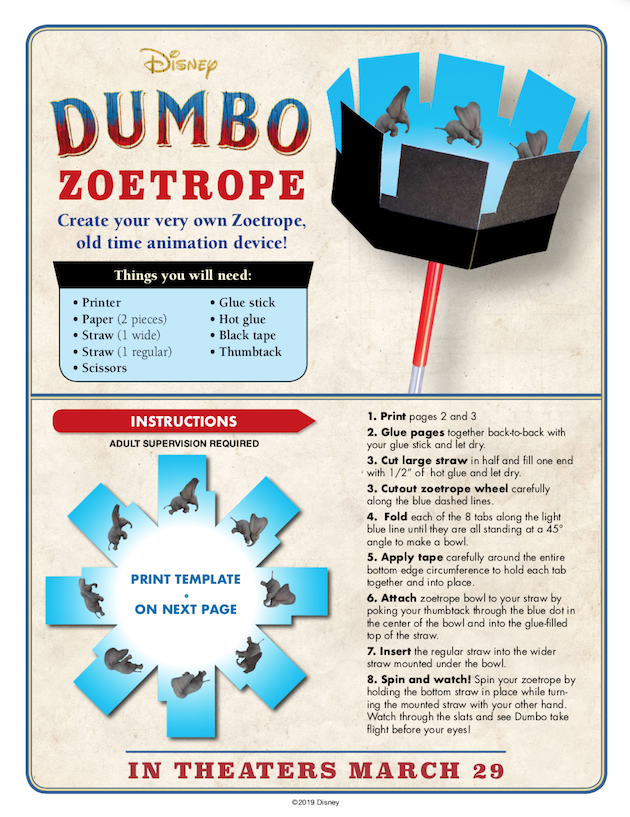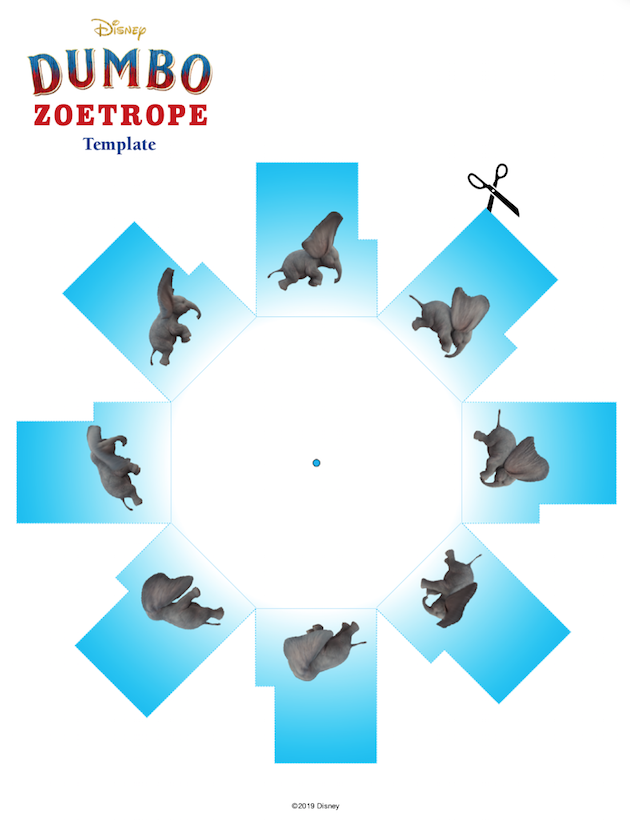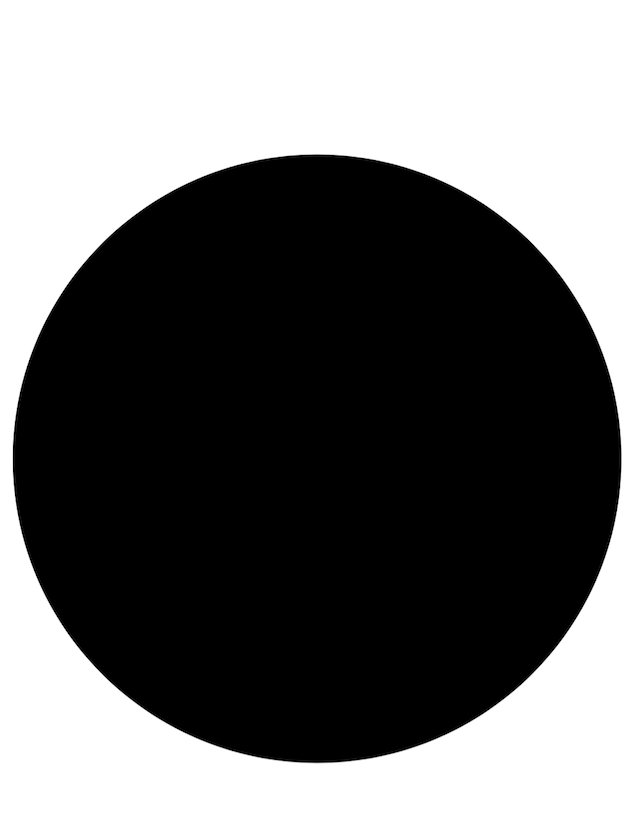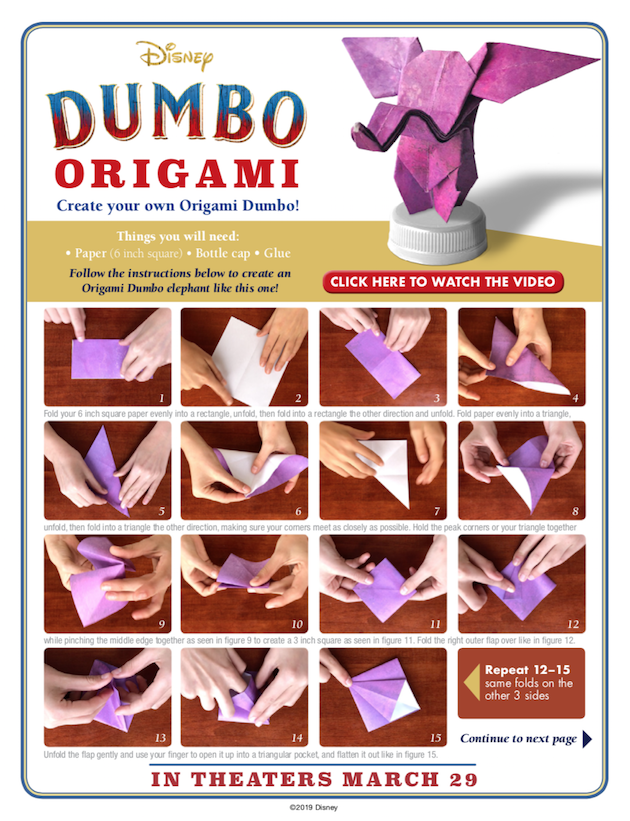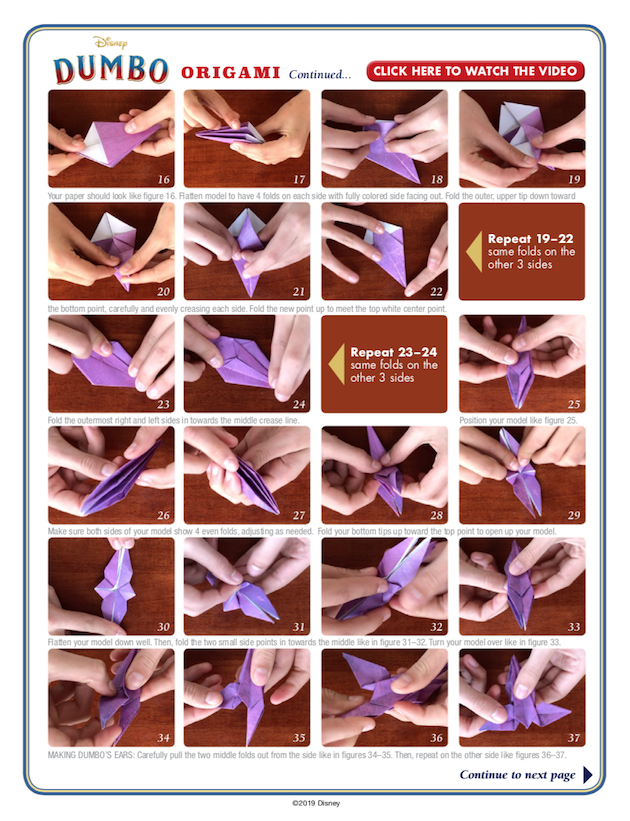 See Dumbo in 4DX in theaters now!