We finally saw Captain Marvel over the weekend, and apart from the fact that the film is one of the best origin stories we've seen, the theatrical experience heightened the climactic nuances of the film. I didn't tell my kids that we would be seeing the film in 4DX…I was going for the surprise factor! So when the seats began to move and the wind began to blow, to say we were all "blown away" by the experience, is an understatement.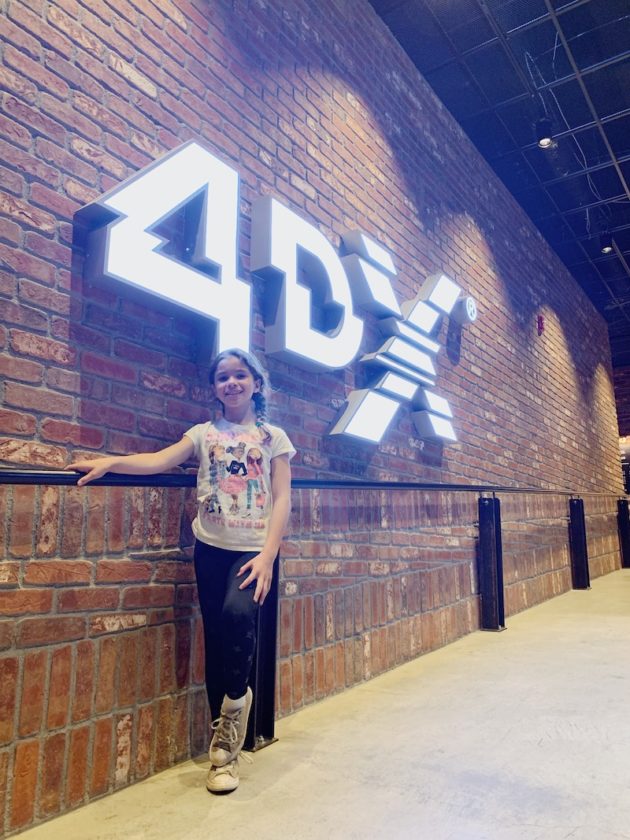 What is 4DX?
4DX is an incredibly immersive, multi-sensory experience, that allows the audience to connect with the film through motion, vibration, water, wind, snow, lightning, scent, and other special effects. The technology seeks to enhance what you are seeing on-screen and transforms the entire movie-going experience.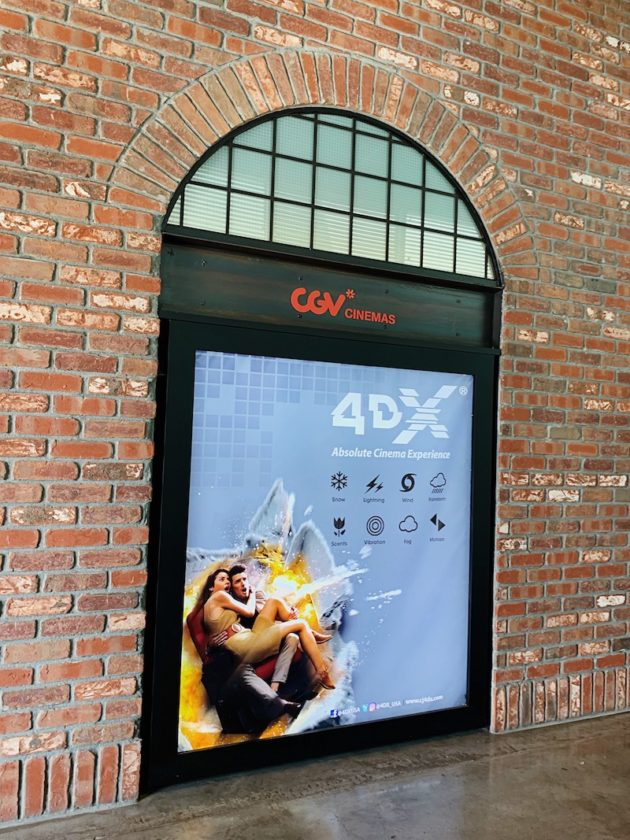 Each 4DX theater is fitted with motion-based seating, precisely synchronized to more than 20 different effects. 4DX makes the most sense when you experience it, but here is a brief look at how the technology is realized throughout varied film scenes:
Driving/Car Chase Scenes: 4DX motion chairs help the audience feel part of the ride
Water Scenes: The audience may feel splashes, mist, and squirts of water
Action/Fight Scenes: Varied movements help viewers experience the action firsthand
Dance/Music Scenes: 4DX motion chairs allow viewers to feel the music from their seats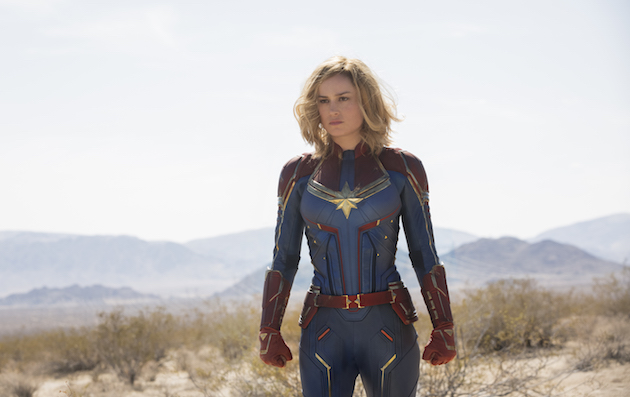 Captain Marvel in 4DX
Our family has seen every Marvel film made to date and my son, in particular, is highly vested in the characters and their stories. Captain Marvel in 4DX was unlike anything we have experienced, and it really helped us to feel immersed in the story and the characters.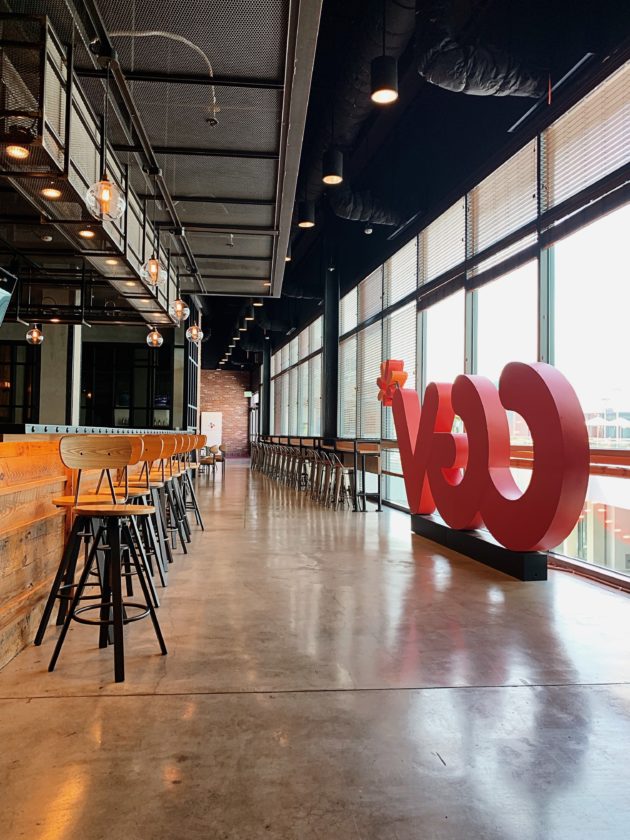 Our only reference for anything resembling 4D was at an amusement park where the short film that played featured vibrating seats, scent, and splashes of water. My kids thought it was fun, but it felt more like a ride than an experience. 4DX takes the viewing experience to another level, moving the viewer from passive observer to active participant.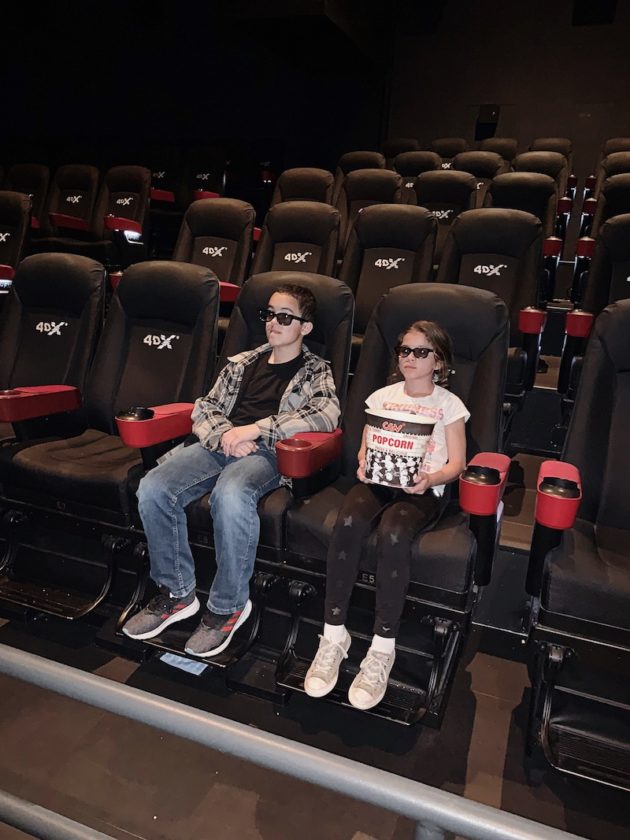 3 Things You Need to Know About 4DX
Before you view the film, here are 3 things you need to know about 4DX:
The seats will move, but the motion is not constant. You, as the audience, become part of the film. This is much different from your luxury theater where the seats recline to the point where you may want to fall asleep. Each movement is precisely synchronized to the film, and is only used to enhance certain scenes.
There may be wind or water, so dress appropriately. My kids tend to bring a sweater to most of our local movie theaters since it can get cold. The wind during certain scenes can make it feel chilly, so I do recommend bringing a sweater or jacket so that you are comfortable.
4DX is an active experience. Only certain films are available for viewing in 4DX, and typically those films are action films. While the experience is fun and immersive, this isn't the time to kick up your feet to relax. 4DX is fun and engaging, and although it does not feel like a ride or roller coaster, you really are an active participant.
Find a list of films playing in 4DX, along with your local theater, by visiting CJ4DX.com.