This is part of a sponsored collaboration with the California Milk Processor Board and DiMe Media. However, all opinions expressed are my own.
Along with learning their ABCs and 123s, preschool children like my daughter, are learning about where their food comes from. A couple of weeks ago, my daughter brought home a watermelon plant that she had potted at preschool. Every day, she reminds me that we need to water her plant so that one day, we'll have watermelon for the entire family. Admittedly, I don't have a very green thumb so I'm not certain what we'll do when the plant needs more than just a pot, but for now, I love how passionate she is about taking care of her plant.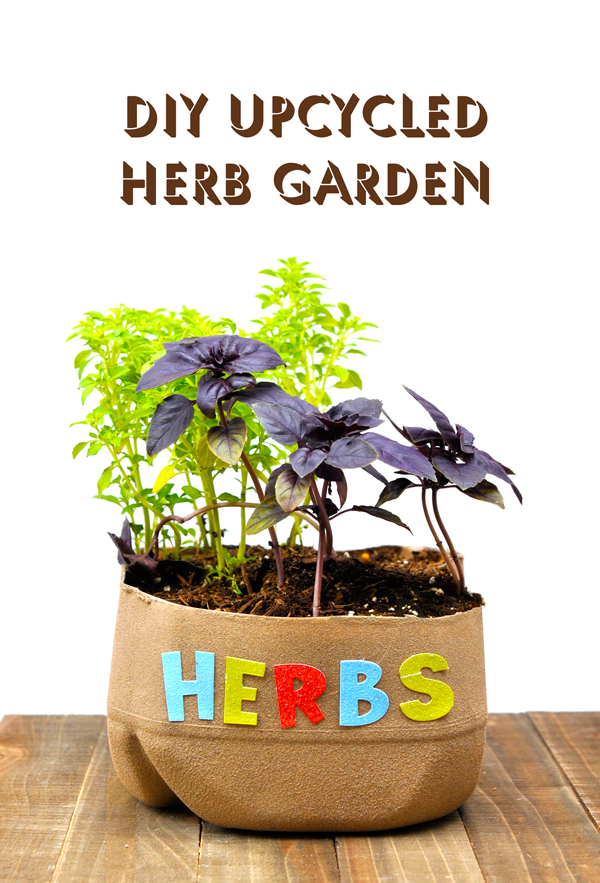 Over the years, I've spent quite a bit of time teaching my kids about the basics of gardening and where food comes from and their excitement never wanes. I knew that when I told them we'd be making a planter for our new herb garden out of an upcycled milk container, they would be intrigued and curious. So what led me to take our empty milk containers and turn them into art? Initially, my goal was to figure out how to do more than just toss my empty containers into our recycle bin. Every week, our goal is to recycle as many items as possible, leaving only the necessities for the trash (and our landfills).  Upcycling, in many cases, far supersedes recycling because the process necessary to recycle often requires energy and resources to turn that item into something reusable.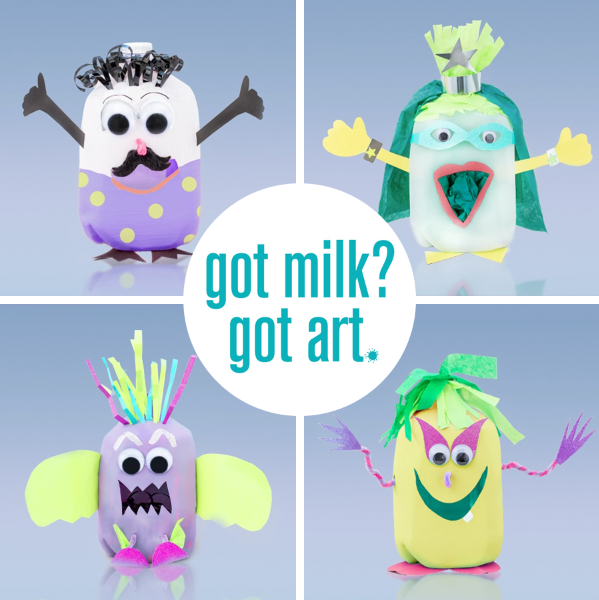 I was also inspired by Toma Leche's #MilkAndArtContest to create this simple craft with my kids to show families how spending time together creating has lasting value. Beyond the many benefits of milk and uses for milk, it brings families together, making simple moments magical. As a child, my father and I would often enjoy a cold glass of milk and chocolate chip cookies while watching a movie and it's a memory I still cherish. There is no substitute for spending quality time together as a family and research shows that this focused time invested with your kids helps to build better future.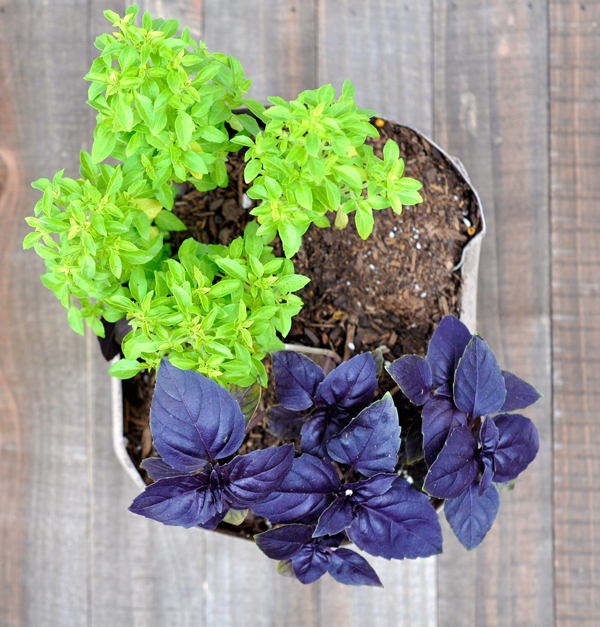 DIY Upcycled Herb Garden
For this project, you'll need the following items:
Empty 1 Gallon Milk Container (rinsed out)
Scissors
Sharpie
Spray paint
Herb plants (or seeds)
Potting soil
Stickers
Measure approximately 5 inches from the bottom of the milk container and draw a line around its circumference to serve as a guide
Cut the top part of the milk container off
Puncture 4-5 holes at the bottom of the milk container to allow plants to drain
Spray paint the container and allow to dry completely (spray paint takes 15 minutes to dry to the touch and 24 hours to dry completely)
Cover the bottom surface of your container with potting soil
Place herb plants inside planter, well-spaced apart
Cover with remaining soil
Decorate planter with stickers, if desired (I chose letter stickers to identify that this particular planter contains herbs)
Water herb plants and place near a window or in an area where they will be exposed to natural sunlight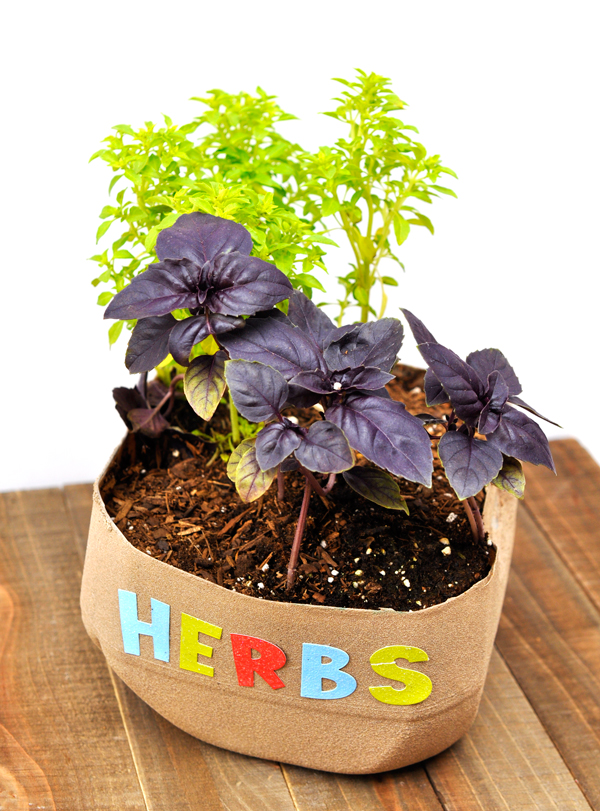 Are you inspired to garden with your kids?  Not only is this a great way to show children where their food comes from and the importance of being mindful of the environment, it instills a sense of responsibility within them. I also love that it teaches kids how to "think outside of the box," using their imaginations to create something from an item that may initially be perceived as unusable.  You can also use this time to talk to your kids one-on-one since focused activities often allow for deeper conversations.
Once I planted our herb garden, I started thinking about all of the other types of plants I could possibly pot in these planters. Once they've been spray painted, it's hard to believe they were made from milk containers!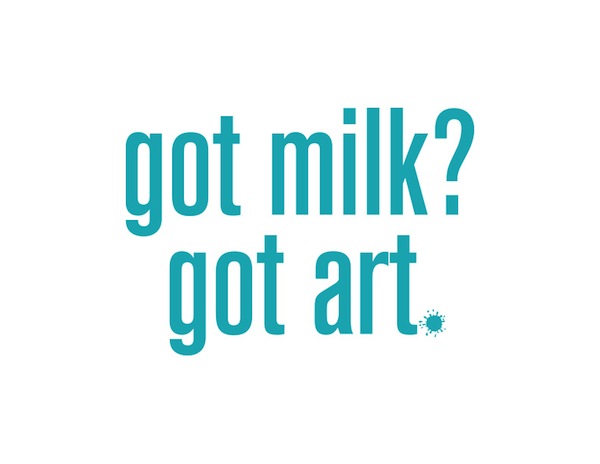 Toma Leche wants to inspire moments of family togetherness through their #MilkAndArtContest. If you live in California, turn your milk container into a work of art and send it to Facebook.com/TomaLeche for your chance to win $2,000 for your child's education.  Rules and entry information can be found by visiting Toma Leche on Facebook.
Win It!  One of you will win The Artful Parent Craft Book and a $25 Amazon Gift Card to inspire your project. Simply complete the Rafflecopter form and leave a comment with either something you learned about the Milk and Art Contest or your favorite submission so far. Comments will close on June 14th, 2015 at 11:59 PM PST.
US Residents only. Duplicates and comments not including the above information will be disqualified. Comments are moderated. If you don't see your comment in a reasonable amount of time, send me an email. Bloggers and non-bloggers may enter. If you don't want to leave your email address, please be sure to check back for my announcement on the winner. Please note that winners must respond within 48 hours of being announced/contacted or another winner will be drawn.
Latest posts by Caryn Bailey
(see all)