Throughout the year, I struggle through birthdays and holidays in search of a gift the special fathers in my life would enjoy and actually make use of.  Most men are not collector of "things" and there are even men who do not spend hours in front of the television, eyes glued to the latest sports game.   In anticipation of Father's Day, I started thinking about those things those fathers in my life are passionate about.  If family is his priority, he will appreciate a gift that incorporates his kids' personal touches. Since we are right in the midst of the summer grilling season, I included some items that will inspire his outdoor cooking adventures including a Handprint Apron, three of the most commonly used grilling tools, and a jar of Homemade Barbecue Sauce.
DIY Father's Day Grilling Gift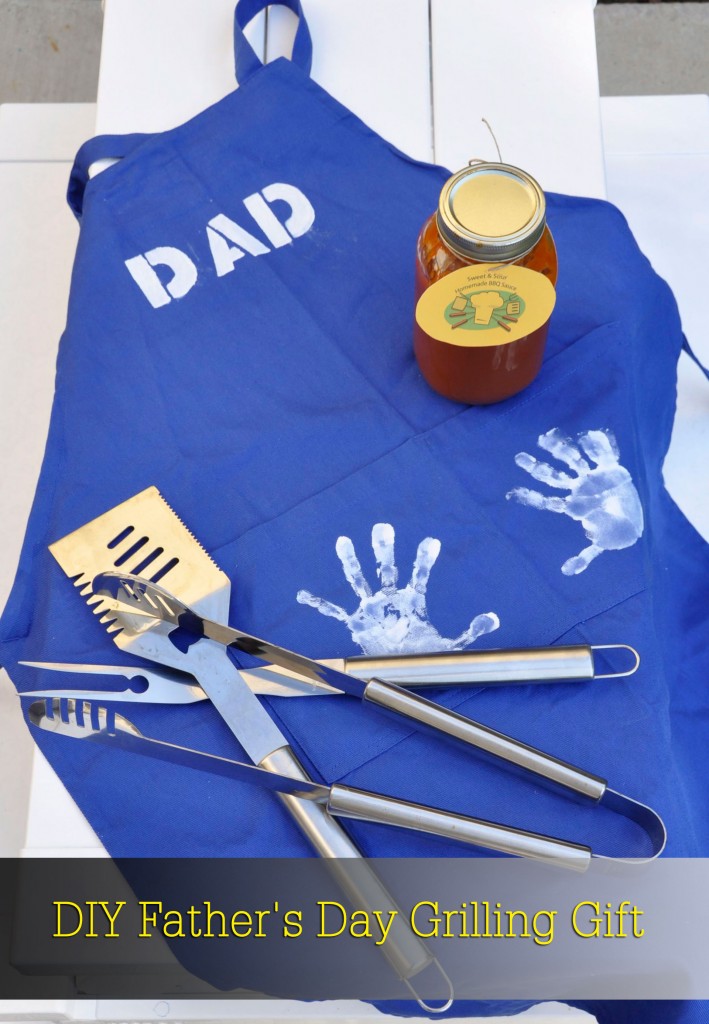 A durable, manly apron is essential for backyard grilling.  In order to give his a more personal touch, I picked up some fabric paint and letter stencils.
DIY Handprint Apron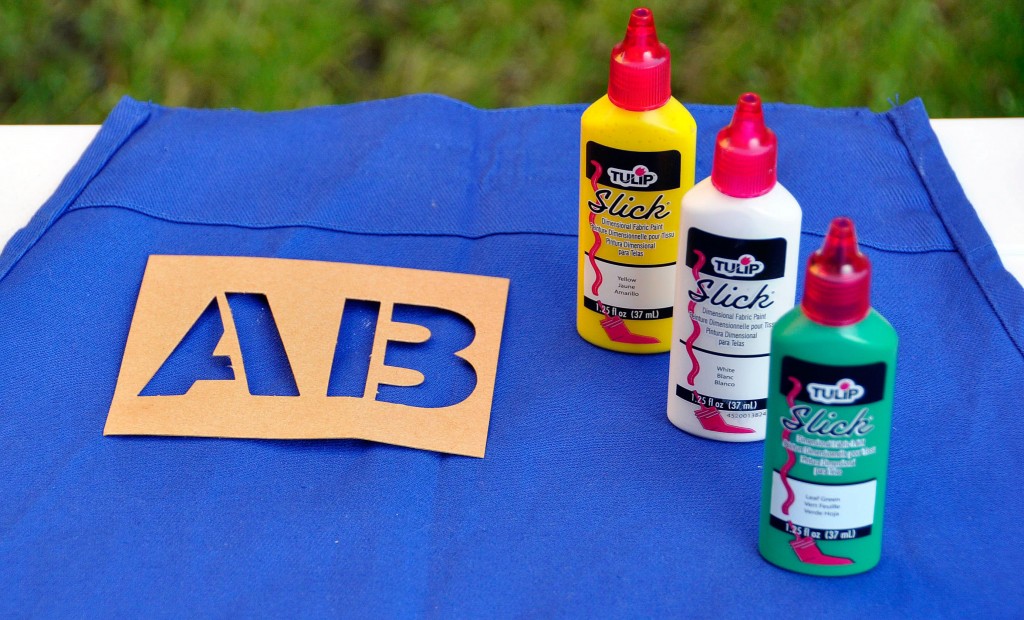 Supplies
1 Apron
1.  Lay the apron out flat on a table. You may want to cover your work surface with a plastic tarp.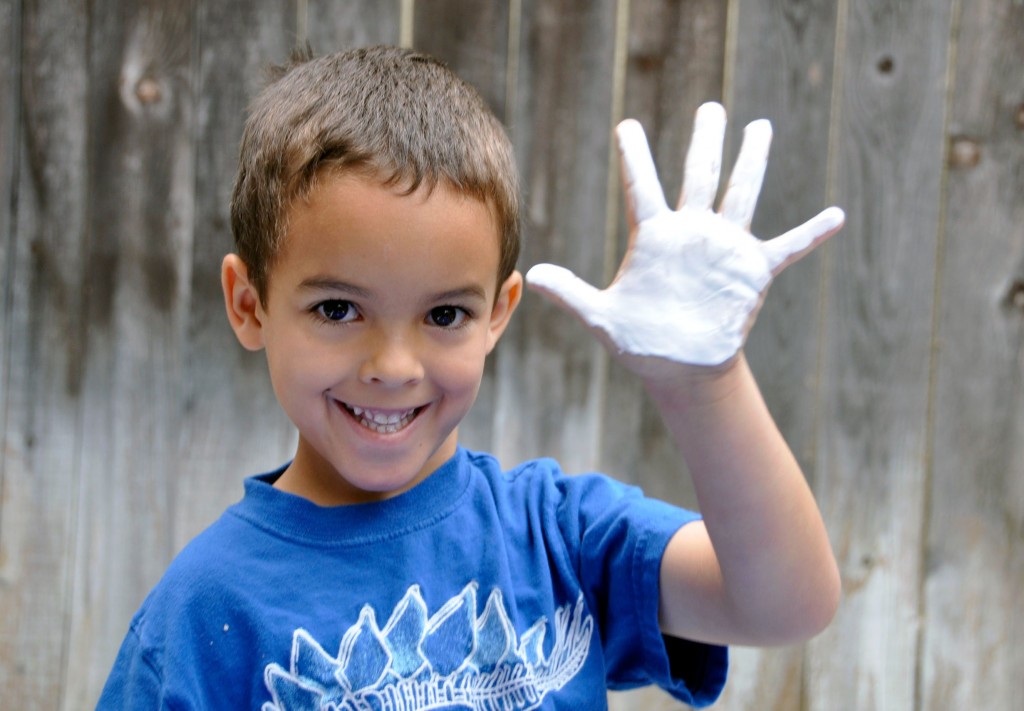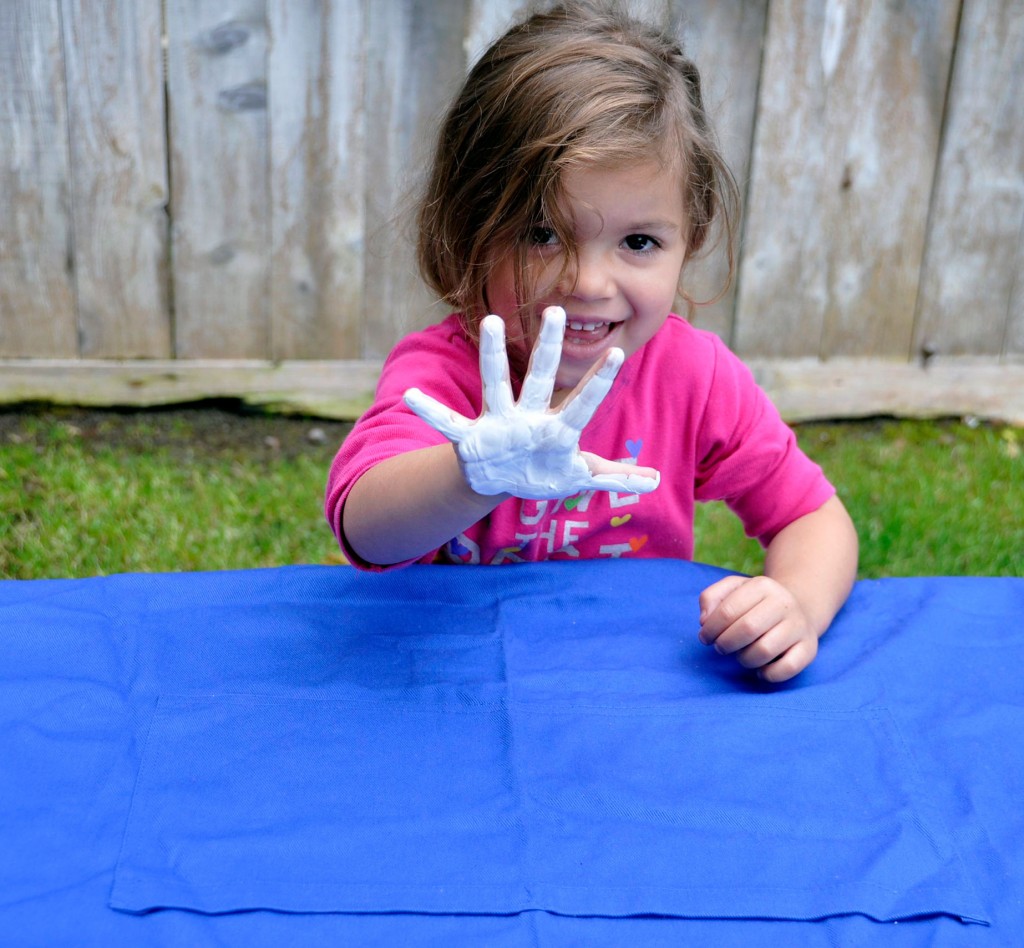 2.  Squeeze fabric paint onto child's hand.  You could also use a paintbrush or pour some paint on a disposable plate and dip your child's hand into the paint.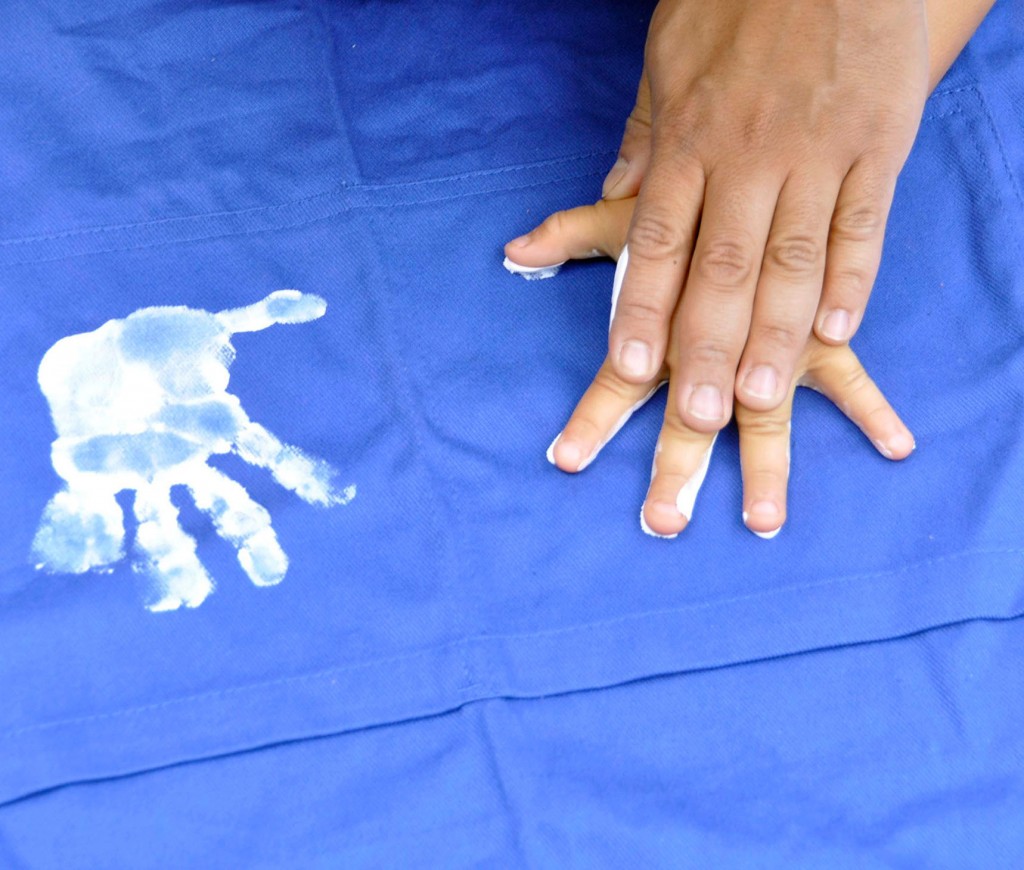 3. Place handprints on the apron. Be sure to press their hand completely down and avoid moving it so the handprint does not smear.
4.  To personalize the apron, tape letter stencils to the fabric and give each 2 coats of paint. Be sure to remove stencil before the paint dries.
5. Allow to dry flat for 4 hours.
6.  Fabric may be machine washed after 72 hours, according to the manufacturer.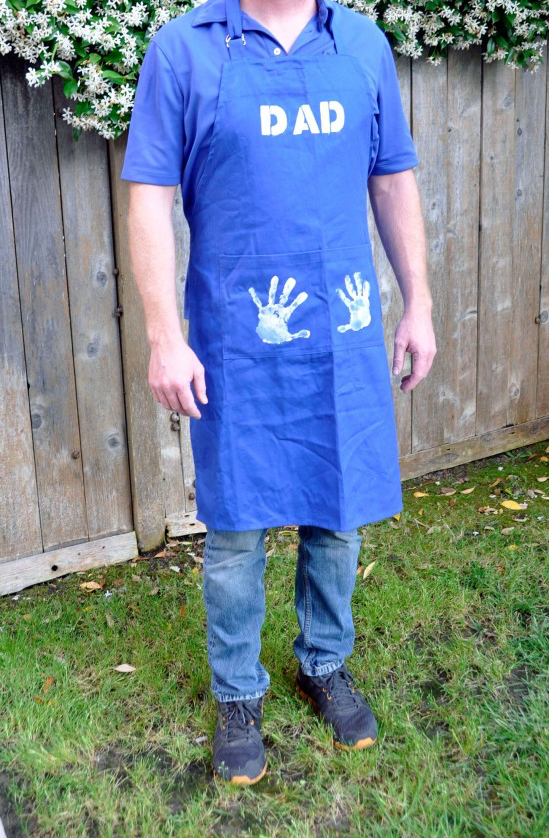 This was a fun, easy craft and my children loved seeing their little hands on their daddy's apron. What I like about this particular craft is that it is nearly impossible to mess it up. Children can make one handprint or multiple, depending on how you want the apron to look.
Backyard Grill Tool Set
Robyn from Grill Grrrl, emphasizes the importance of having quality grilling tools.  Options include an affordable 3 piece Stainless Steel Tool Set from Backyard Grill. The set includes slotted tongs, a 4-in-1 Spatula, Fork, and Tongs.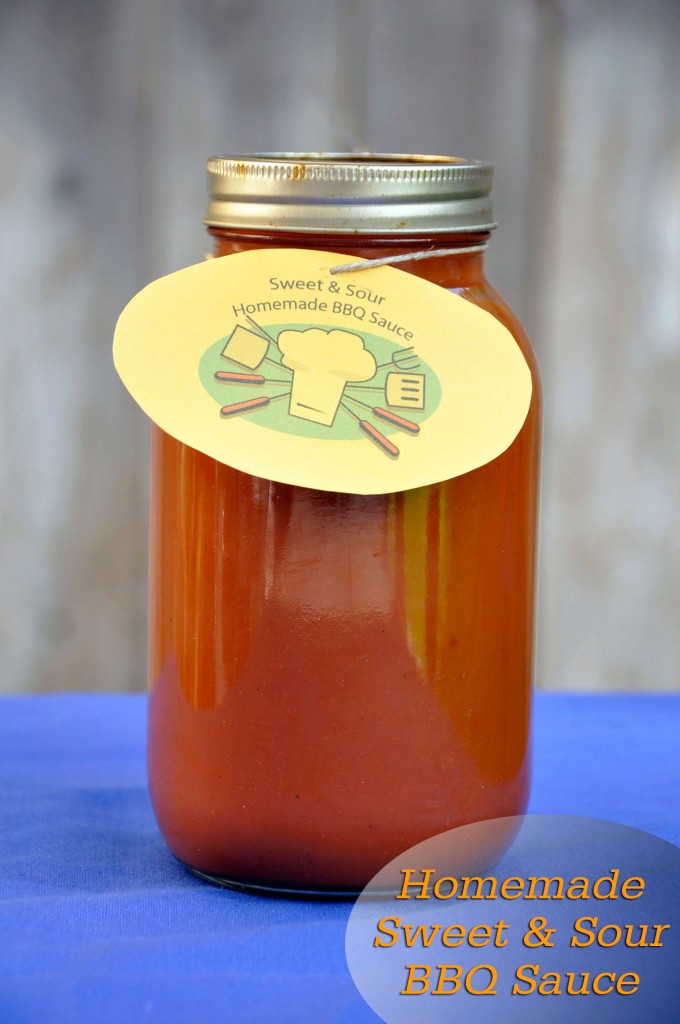 Homemade Sweet & Sour Barbecue Sauce
To complete the gift, I whipped up an entire jar of Homemade Barbecue Sauce!  This is a first for me, so I was a bit nervous.  I erred on the side of caution since my children will be eating this sauce.  It has the perfect mesh of sweet and tangy flavors!  I simply placed it in a mason jar (everything looks good in a mason jar!), created a tag, and voilà!  While admittedly it was as bit time consuming, the recipe made an entire jar that will last for many of our summer outdoor meals. Stay tuned later this week for my Homemade Sweet & Sour Barbecue Sauce Recipe.
If you're still looking for a Father's Day gift for that special dad in your life, be sure to check out our other Father's Day gift ideas.
Images: Rockin' Mama. All rights reserved.
Latest posts by Caryn Bailey
(see all)