A couple of weeks ago, my son tie-dyed a shirt at school for a literacy event.  I was quite impressed with the results, and after speaking with his teacher, learned that it isn't as difficult as it looks.  I had heard that it is quite common to dye everything from clothing and accessories to home decor (including furniture!).  Rit Dye is commonly used for such DIY (Dye It Yourself) projects, and while it is typically sold online, Walmart now carries it for just $2.87 a bottle.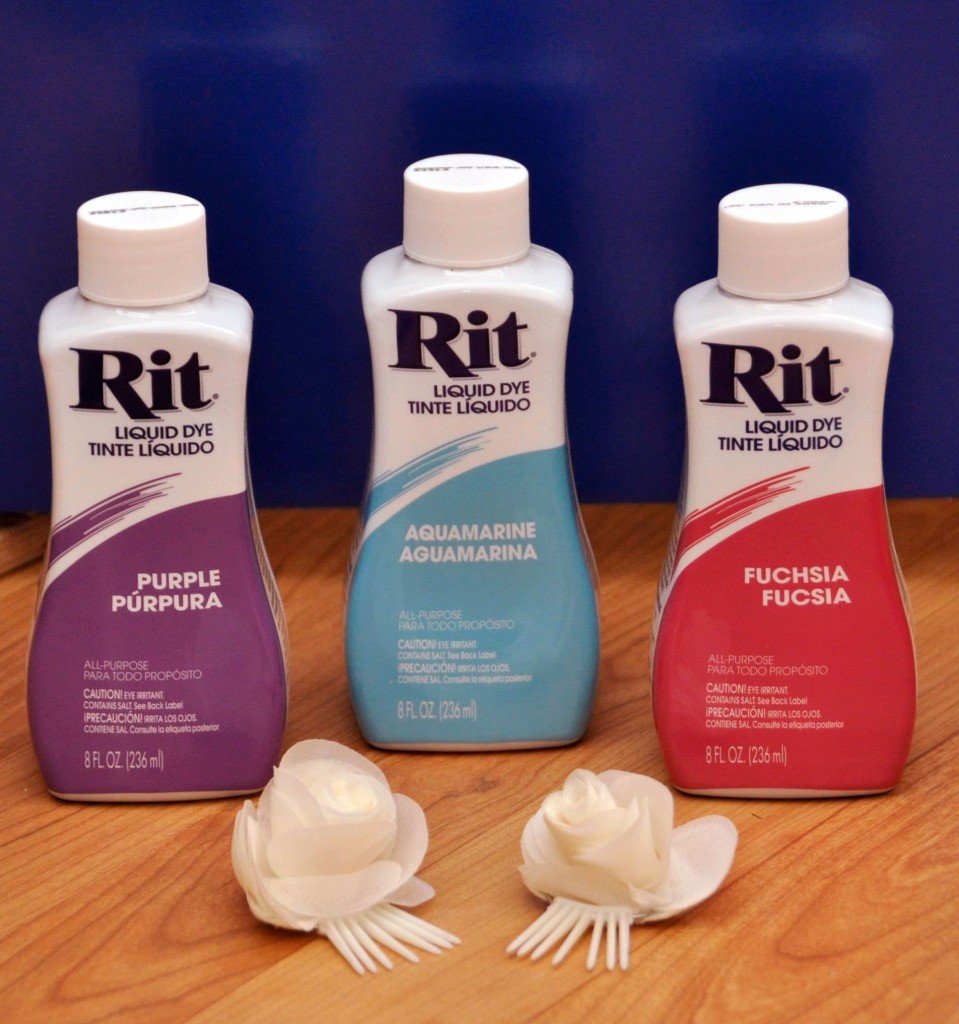 Since I have never dyed anything (ever!), I perused their projects for inspiration.  My daughter has become increasingly fashion conscious, so I decided to take a pair of her light beige hair clips and add some color to them. (I used this tutorial on the Rit Dye website)
Here is what you'll need for this project:
Rit Dye in the color of your choice (We chose purple)
Hair Clips
Gloves
Plastic tarp or drop cloth
Plastic (heat-proof) container
1. Cover your work surface with plastic.  This isn't a particularly messy project, but the dye will stain if spilled on surfaces (after all, it's dye!)
2. In a heat-proof plastic container, combine 3 tablespoons of liquid dye with 3 cups of very hot water (I actually boiled the water then cooled it a bit)
3. Using gloves, carefully dip each hair clip into the dye and allow to remain in dye bath for 7-10 minutes
4. Remove the hair clips (preferably at the same time so the color is the same) and rinse with cold water
5.  Air dry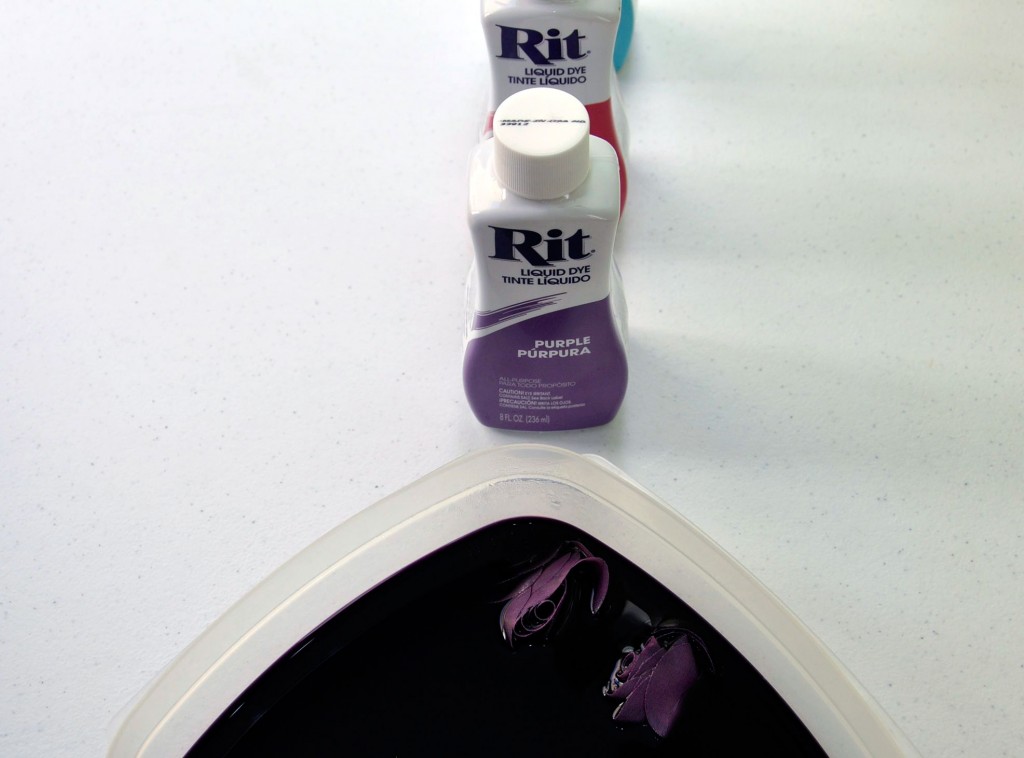 Admittedly, I was quite nervous to dye anything, so I decided to stick with a fairly easy project.  I was actually quite pleased with the results, although I suggest using a higher concentration of liquid dye to water if you're looking for a deeper shade of color.  One of the things I failed to do was remove both hair clips at the same time, so the colors are slightly different, but not entirely noticeable.
One of the next projects I'd really like to try is some fashion accessory pieces (they have a gorgeous Bamboo Dyed Scarf tutorial I'm seriously considering). One of the most compelling things about Rit Dye is the ability to upcycle anything and give it color and new life.
You can find Rit Dye in the craft section at your local Walmart.

Latest posts by Caryn Bailey
(see all)