{Sponsored}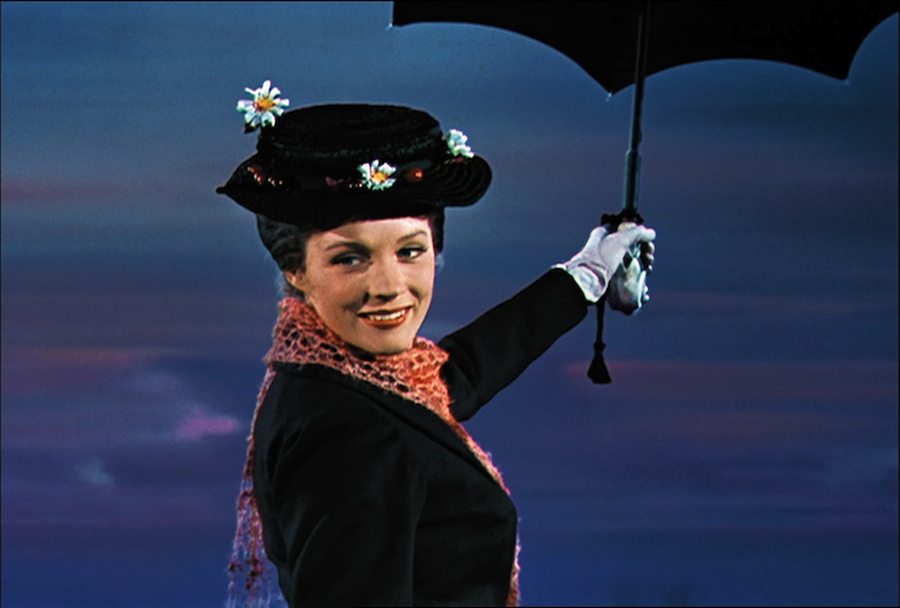 Growing up as an only child meant that I had a very close relationship with each of my parents.  My mother instilled an early love of reading within me and if I didn't have a book in hand, we were dreaming up make-believe stories with my dolls. Some of my most cherished memories with my father were simple and involved watching classic movies, and I credit him for passing on his passion for film to me.  As you might expect, we often sat down with one of Disney's classics, and I remember watching the beloved Mary Poppins as a family and being enchanted by the magical nanny who comes to live with the Banks family.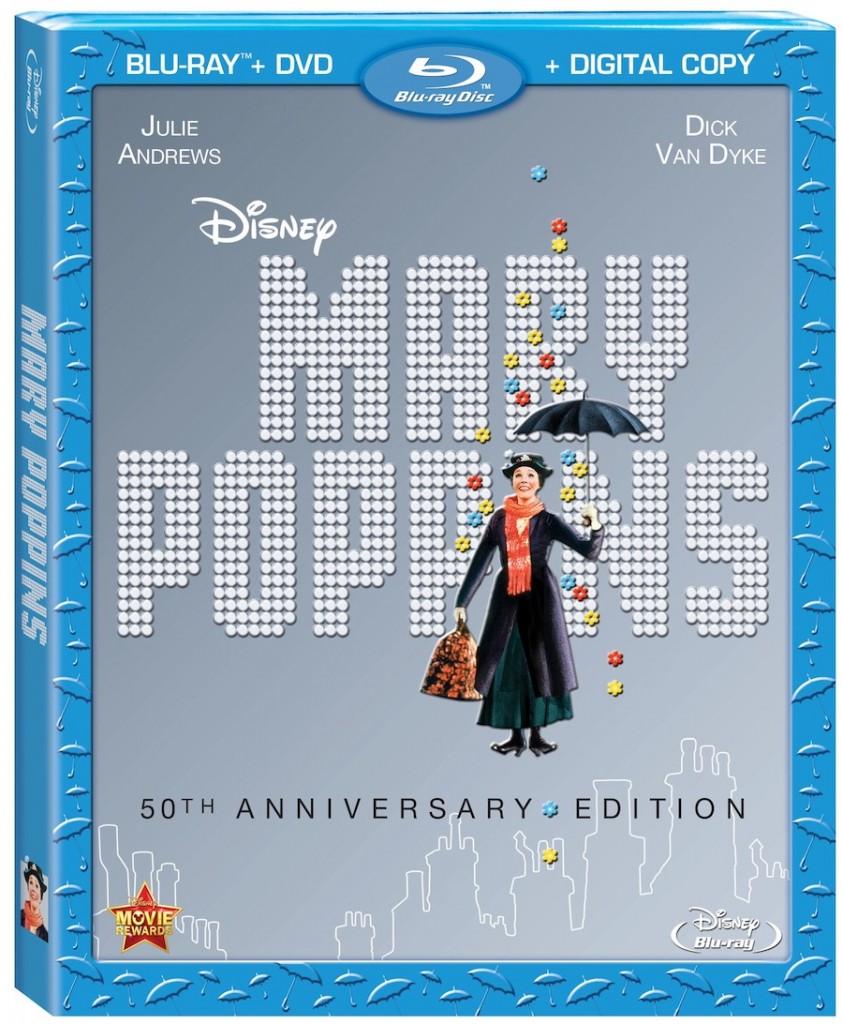 In honor of the film's 50th anniversary, Disney will release Mary Popppins on Blu-ray Combo Pack and HD Digital from the Vault on December 10th, perfectly timed for the holiday season. My experience with the story is vast, having seen the film numerous times as a child and an adult and re-enacted live on Broadway.  As a child, my fondest memories involved singing along with Julie Andrews as she instructs the children to clean their room to the tune of A Spoonful of Sugar.  When I sat down with my children to see the film for the first time, they were absolutely delighted at Mary Poppins made-up word Supercalifragilisticexpialidocious.  What I love about the film is its broad appeal.  The story is simple enough for children to understand, yet there are deeper themes that resonate with adults, touching them at their core.
This musical film, which was innovative at the time because it combed live action and animated sequences, was personally supervised by Walt Disney and considered one of the most successful films to be produced by Walt Disney Studios. In honor of the film's 50th anniversary, the Blue-ray release will feature all-new digital restoration and 2 never-before-seen bonus features.  The Blu-ray and HD Digital releases will include Mary-OKE's, a new feature that will offer viewers the opportunity to sing along to some of the film's most popular songs as the animated words are displayed on the screen.  Becoming Mr. Sherman will give viewers an inside look at the making of Mary Poppins, led by actor Jason Schwartzman who portrays Richard Sherman in Disney's soon-to-be-released film Saving Mr. Banks.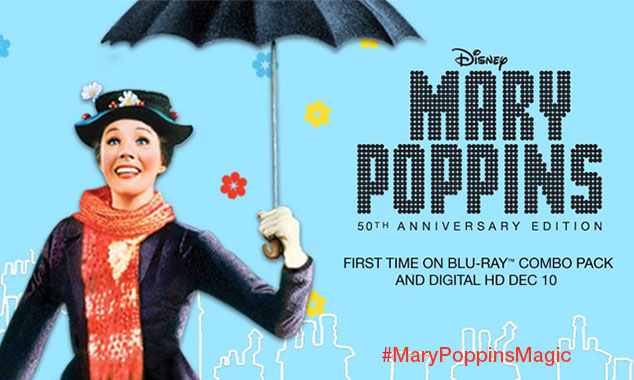 In honor of the release of Mary Poppins 50th Anniversary Edition, SocialMoms is hosting a Twitter party today!  Here are the deets, including prizes which include THIRTY Mary Poppins Blu-ray Combo Packs!
When: Tuesday, December 10th, 2013 from 4 pm to 5 pm PST
Where: On Twitter. Just tweet with the hashtag #MaryPoppinsMagic during the hour
RSVP: 10 participants who share the invite before the Twitter party will win a Mary Poppins Blu-ray Combo Pack
In addition to the prize packs given out during the Twitter Party, SocialMoms is also hosting a giveaway for 10 Mary Poppins Blu-ray Combo Packs and a grand prize which includes a $100 Amazon gift card.  To enter, simply complete the Rafflecopter form below.
Relive the magic of Mary Poppins this holiday season, now available on Blu-ray Combo Pack and HD Digital.
This blog post is part of a paid SocialMoms and Disney Mary Poppins blogging program. The opinions and ideas expressed here are my own. For more posts on this topic, click here.
Latest posts by Caryn Bailey
(see all)