I'm the girl who would scour my home for hidden Christmas presents, then pretend on Christmas morning that I had no idea I was getting said items. Some people enjoy surprises. I'm not great at keeping them or receiving them. Which is why the fact that I have an Xbox One with Disneyland Adventures andRush: A Disney•Pixar Adventure safely stowed away until Christmas has been nearly impossible to keep from my kids.
Consideration provided by Disney/Xbox.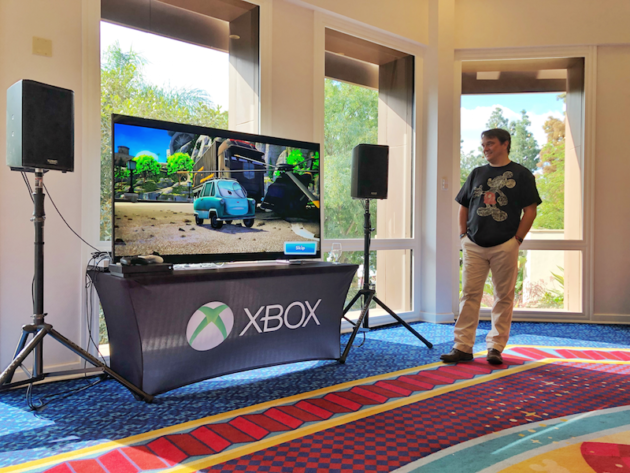 As a staunch Disney fan, I was thrilled to get a first look at Disneyland Adventures and Rush: A Disney•Pixar Adventure. It seemed fitting that a game, designed to transport you to the Happiest Place On Earth, would take place at Disneyland. After getting a detailed overview of each game by the developers, we had an opportunity to get hands-on with each one.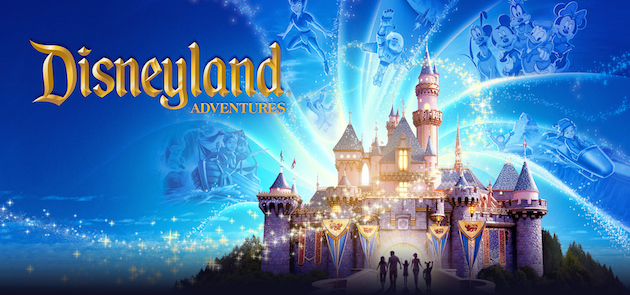 Image: Xbox
Disneyland Adventures
Whether you have been to Disneyland numerous times, or you have never visited the resort, Disneyland Adventures is as close to the real thing as virtually possible. This game is perfect for families and offers players an opportunity to explore Disneyland Park including 18 attractions, engage in challenging quests, and interact with 35 Disney characters. If your family dreams of visiting Disneyland, this game offers a very authentic experience.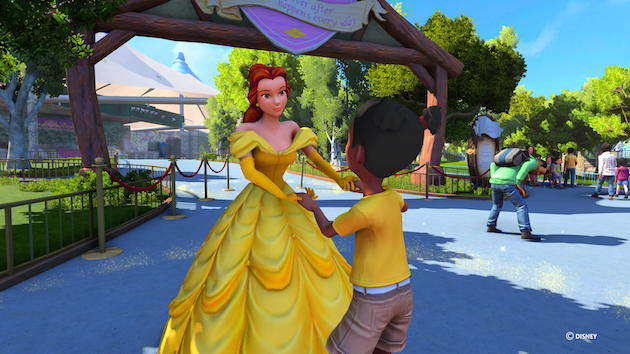 When you "enter" the park, it mirrors the experience of entering Disneyland as a guest. Once inside, explore the park, shop at your favorite stores on Main Street, and take photos with 35 iconic characters including the Disney Princesses. Kids will love that the characters are real v. costumed and can engage with them in similar real-life experiences. For example, players can collect autographs and receive quests/tasks. Finding those items and collectibles offers a unique opportunity to explore the park in-depth.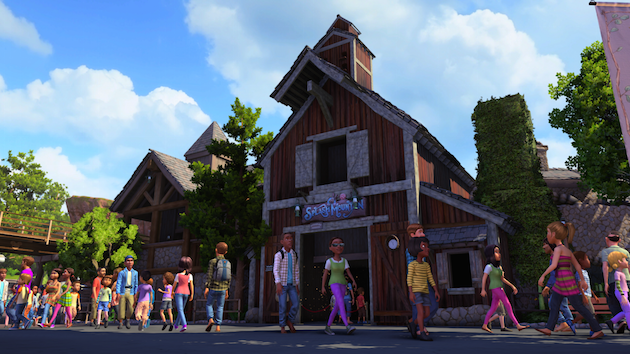 Image: Disney
While there is so much to do at Disneyland, the game would not be complete without iconic rides like Peter Pan's Flight, The Haunted Mansion, and "it's a small world." The developers decided that rather than have players simply ride the ride, these attractions would be minigames where players have the opportunity to ski the slopes of Matterhorn, dance with the Mad Hatter in Alice in Wonderland, and conduct your very own fireworks display over Sleeping Beauty Castle.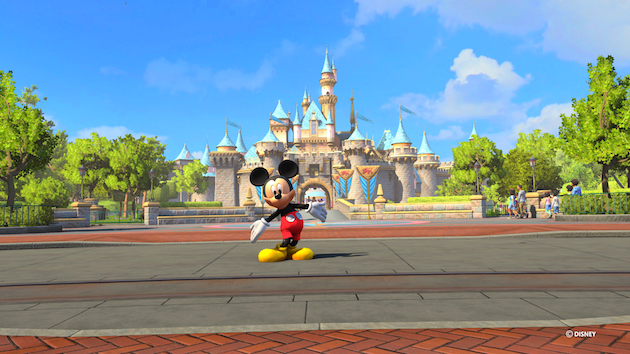 Disneyland Adventures truly is a game for the whole family and allows players the opportunity to explore the park at leisure. Much like a real visit to Disneyland, players can customize their experience while reliving their favorite memories or setting out on new adventures. The game offers an immersive 4K Ultra HD and HDR experience which includes 18 attractions, 100 quests, and 35 Disney characters. Disneyland Adventures retails for $29.99 and is available on Xbox One and Windows 10.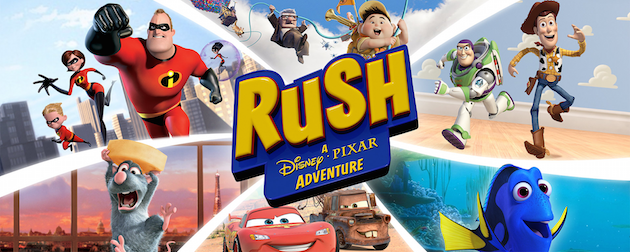 Image: Xbox
Rush: A Disney•Pixar Adventure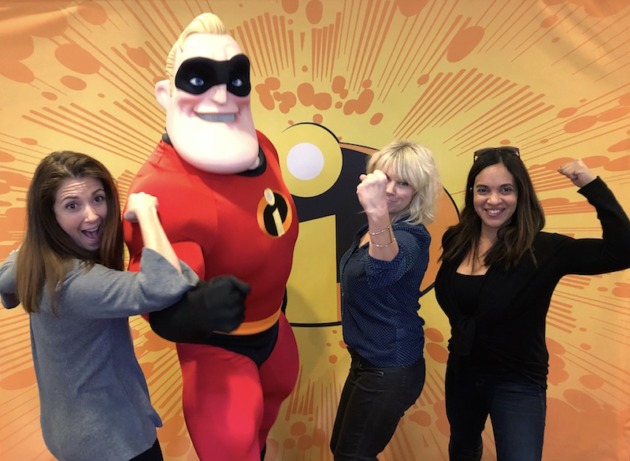 One of our favorite things to do on a Friday night is to peruse our Blu-ray collection for our weekly movie night. As you can imagine, our go-to films are often ones by Disney or Pixar because of their imaginative worlds, engaging characters, and poignant stories. If you are a fan of Pixar films, you will absolutely adore Rush: A Disney•Pixar Adventure. Families of all ages can enjoy six worlds from Disney•Pixar films in a brand new immersive experience.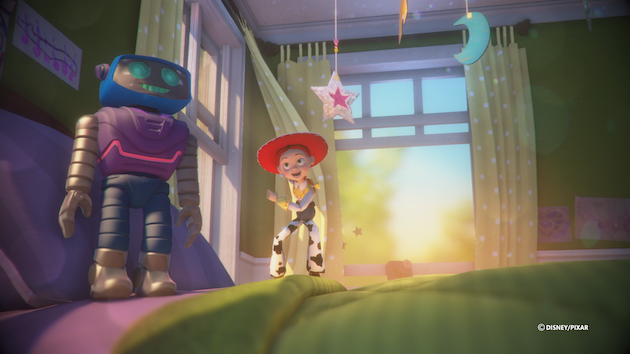 Before you enter the Pixar-themed park, you will be asked to create a character which can be customized. You can then select the world you would like to visit, each of which contains three levels (Finding Dory contains two levels). Each mini-game is based on the corresponding world's film franchise. For example, Cars features a racing-style game while players swim alongside Nemo in Finding Dory.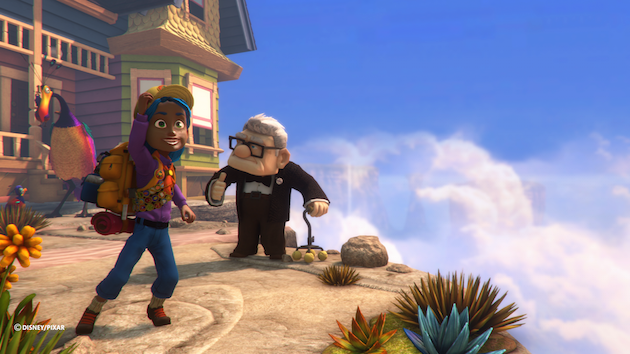 Image: Disney/Pixar
One of the highlights of this game is the co-op feature, which allows players the option of teaming up with characters from The Incredibles, Ratatouille, Up, Cars, Toy Story and Finding Dory or a friend to solve puzzles and challenges while uncovering hidden secrets.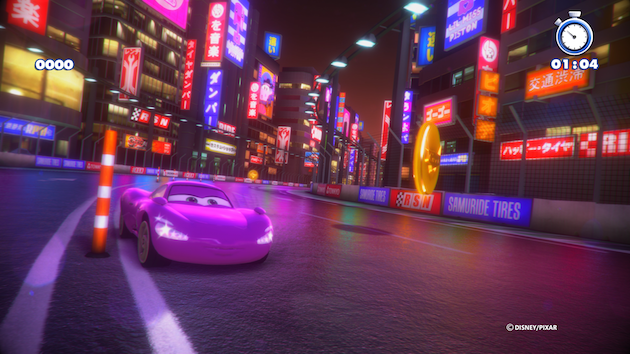 The cooperative aspect of the game is compelling and offers a unique experience. Together, players work to complete challenges through a split-screen option.  The game is beautiful and immersive and provides Disney•Pixar enthusiasts with a new way to experience their favorite films. Rush: A Disney•Pixar Adventure retails for $29.99 and is available on Xbox One and Windows 10.

Image: Xbox
Are shopping for a gamer this season? Do you know a die-hard Disney fan? Disneyland Adventures and Rush: A Disney•Pixar Adventure make the perfect gift for the whole family. If they do not have a system, consider gifting them an Xbox One paired with both games.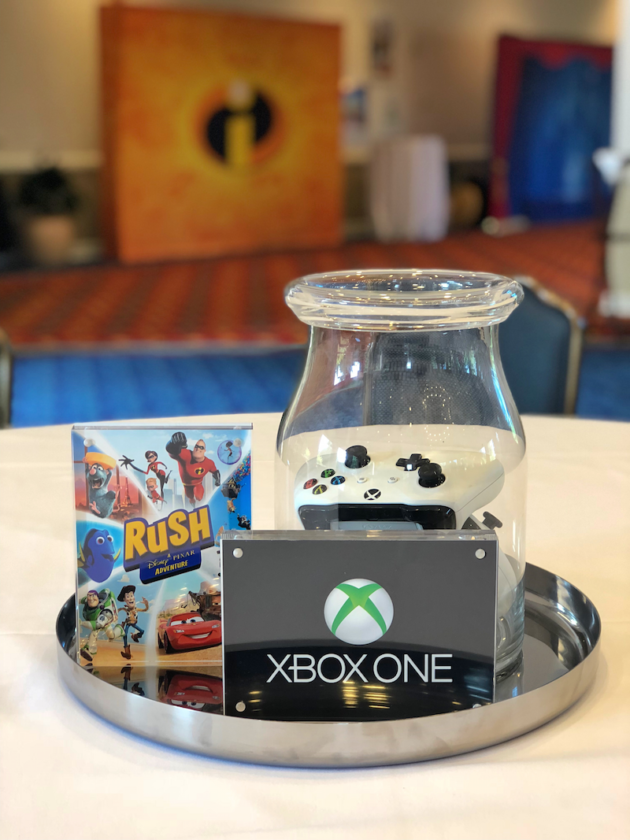 Learn more by visiting Xbox.com.