No compensation was received for this post. Consideration provided by Disney Interactive.
"I drew Elsa," my daughter proudly exclaimed as she showed me her latest drawing. It's been nearly 3 years since Disney's Frozen was released in theaters, and yet my daughter is just as captivated by the story as she was when she first heard Elsa sing Let It Go. And while she could sit and watch the film every single day if given the choice, I know that as she gets older she is looking for new ways to engage with her favorite Disney Princesses.

As a parent, I'm very selective of the games and apps I allow my children to engage with. I prefer media that taps into their creativity, which is why we are loving Disney's new kingdom-building game called Disney Enchanted Tales. Available for download on the Apple App Store and Google Play, Disney Enchanted Tales inspires players to use their imagination to build their own magical realms using familiar landmarks and buildings from Beauty and the Beast, Frozen, and Tangled. The game also features characters from each of the three stories including Prince Hans and Anna from Frozen, Belle and Gaston from Beauty and the Beast and Rapunzel and Flynn Rider from Tangled.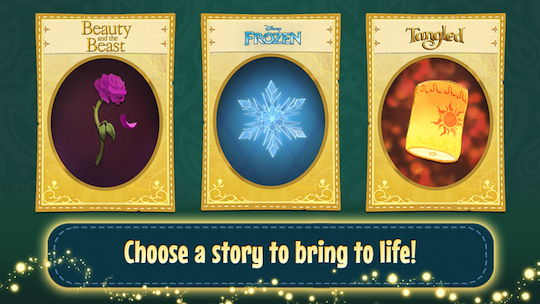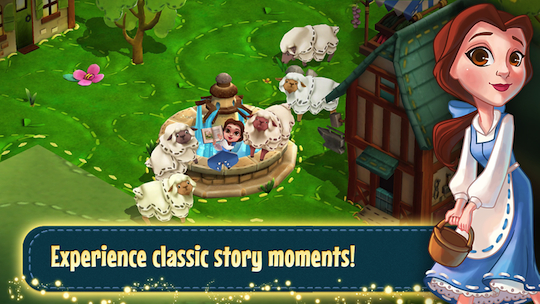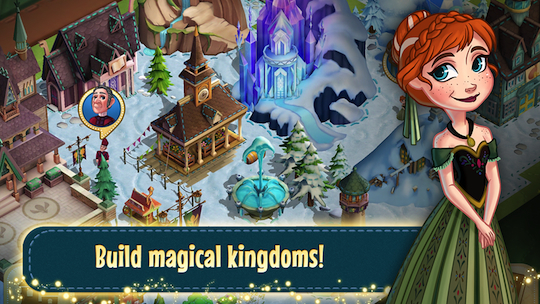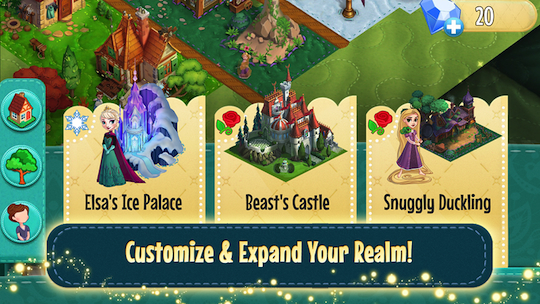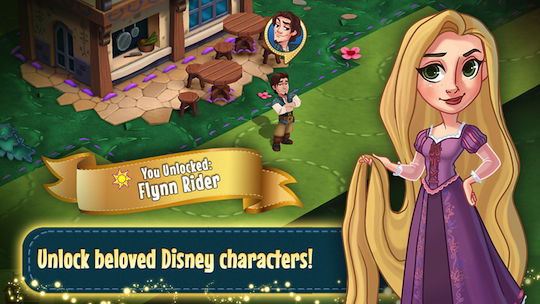 How to Play Disney Enchanted Tales
The game begins with a brief story about Disney Enchanted Tales, then prompts players to choose which Enchanted Tale they would like to begin. Each story takes place on a quilt, and the goal is to complete tasks in order to earn rewards that will allow you to continue building out this world. The tasks are story-based and will likely be familiar. As players progress through the levels, they will be able to add Belle from Beauty and the Beast and Rapunzel from Tangled. New outfits and story moments can also be unlocked as these story-based missions are completed. While the app itself is free, diamonds and coins are available for purchase within the app, which will help you advance through the game. It should be noted that this isn't a requirement to play Disney Enchanted Tales.
Here is a quick peek at my kingdom: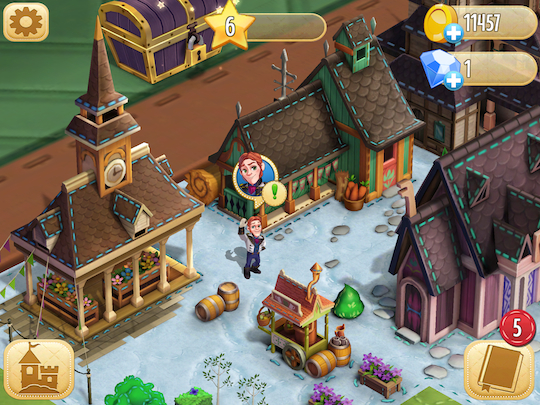 At present, players can build out Elsa's Ice Palace, Belle's Bookstore, The Beast's Castle and Rapunzel's Tower. Future updates to the app will introduce new characters, landmarks and story-based items. Here is a quick preview of Disney Enchanted Tales.
Download Disney Enchanted Tales for free on the Apple App Store and Google Play.
Latest posts by Caryn Bailey
(see all)