Last year, a group of us planned a day together at the Disneyland Resort. Along with satisfying our inner thrill-seeker on Guardians of the Galaxy – Mission: Breakout! and finding the highly sought-out Rose Gold Minnie Ears (I finally managed to get a pair earlier this year!), we wanted to eat all of the lobster nachos at Cove Bar (which will soon be replaced with the new Lamplight Lounge).  Dining at Disneyland has become an integral part of our experience at the resort, and there has been much talk and excitement surrounding the new Pixar-themed foods that just debuted during the opening of Pixar Fest. This celebration of friendship and everything you love about Pixar films runs through September 3rd, 2018. Along with new shows and entertainment, décor, and limited-time merchandise, there will be an expansive selection of vibrant, creative, decadent foods inspired by your favorite Pixar films.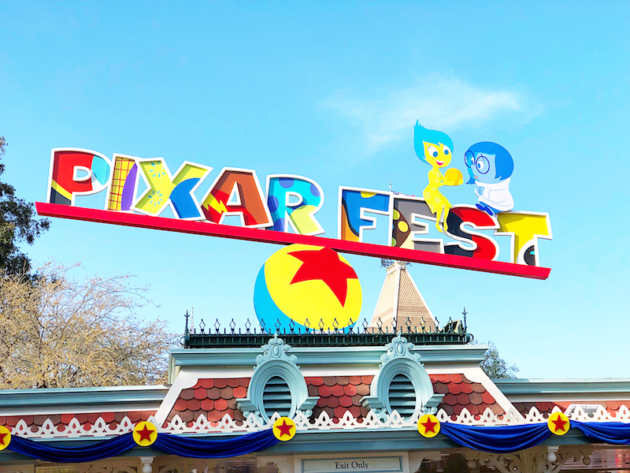 Pixar Fest
Pixar Fest is the largest celebration of Pixar characters and stories to debut at Disney Parks. Experiences will take place throughout the resort (including Disneyland Park and Disney California Adventure Park) and will immerse guests in the characters and stories of Pixar's Toy Story, Coco, Monsters, Inc., and Up. The Pixar Play Parade has taken up its new residence at Disneyland Park and features an appearance by the Pixar Lamp and yellow Ball from the original short Luxo Jr. The characters from Up and Inside Out are also the newest additions to the parade along with new floats.
After a brief hiatus, Paint the Night finds a new home at Disney California Adventure Park with floats and characters from beloved Pixar films including Cars, Toy Story, and Monsters, Inc. This summer, (June 2018), the Incredibles will also make their debut with a brand new float.
Families visiting the resort during Pixar Fest will not want to miss Together Forever – A Pixar Nighttime Spectacular. A dazzling display of fireworks in the sky is complemented by animated projections and music from 19 of your favorite Pixar films.
Nearly every aspect of the resort reflects the heart and nostalgia we associate with Pixar. Even the food takes on a nostalgic twist with eats and treats inspired by your favorite characters and stories.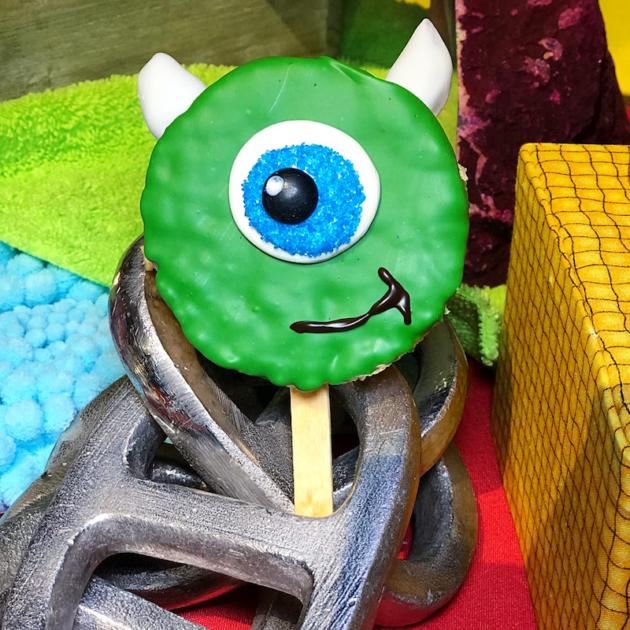 Foodie Guide To Dining at Disneyland During Pixar Fest
The food of Pixar Fest tells a story… The culinary team at the Disneyland Resort have fused their skill at creating beautiful, decadent dishes with Pixar's beloved stories.  Enjoy a pork chop dinner served like the TV dinners Carl noshes on in "Up" at Carnation Café, or enjoy a cheeseburger pizza that is out of this world at the newly transformed Alien Pizza Planet. Here is your complete guide to Dining at Disneyland During Pixar Fest!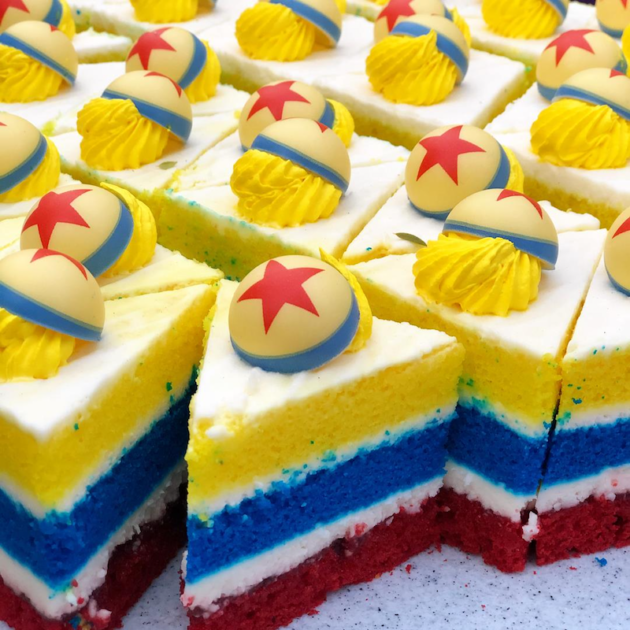 Disneyland
"Up"
The fried bologna sandwich at Carnation Café
The pork chop dinner, reminiscent of Carl's TV dinners, with a spiced apple pork chop, cornbread, peas and carrots, and a chocolate cake dessert at Carnation Café
Specialty Éclair at Jolly Holiday Bakery Café
Frozen "Grape Soda" slush at Cappo Cart
"Coco" 
"Coco"-inspired menu items at Rancho Del Zocalo include a Mexican chocolate pot de crème, topped with a Miguel chocolate
Coco Churro with rich chocolate powder, vanilla bean and salted cinnamon sugar is served with a spiced, Mexican chocolate dipping sauce
"Toy Story" 
Root beer float served in a souvenir Woody boot at Golden Horseshoe Saloon (guests will want to check the bottom of the boot for a "Toy Story" memory)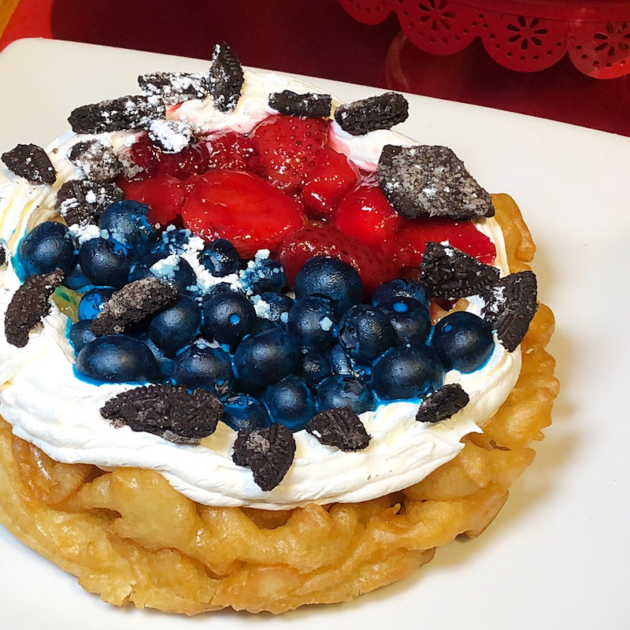 Berry funnel cake, topped with blueberries, strawberries, cookie-and-cream crumbles, crème anglaise, white chocolate and gold-dusted whipped cream at Stage Door Café
Cinnamon pretzel at Frontierland Pretzel Cart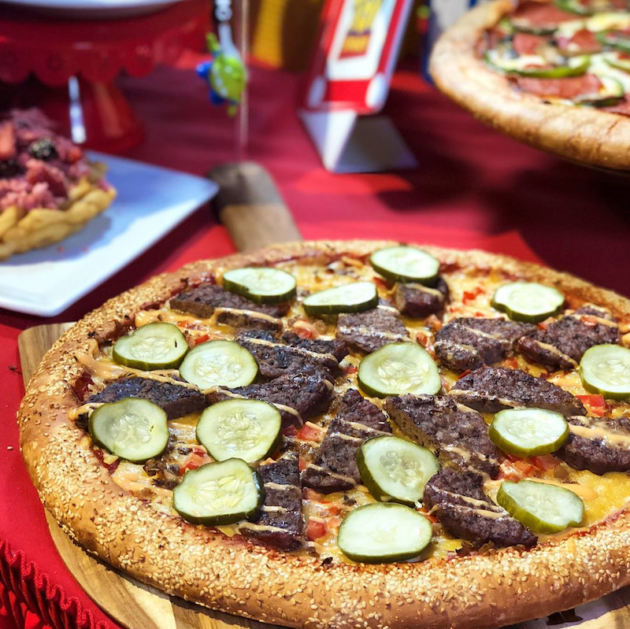 Redd Rockett's Pizza Port transforms into Alien Pizza Planet, 

featuring new Alien-inspired items, including a hearty cheeseburger pizza topped with cheese, caramelized onions, diced tomatoes, slider patties, a house-made burger sauce, and pickles.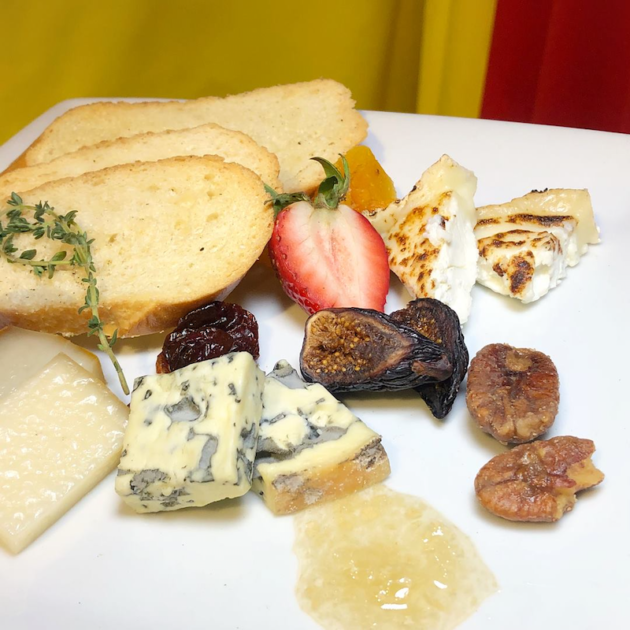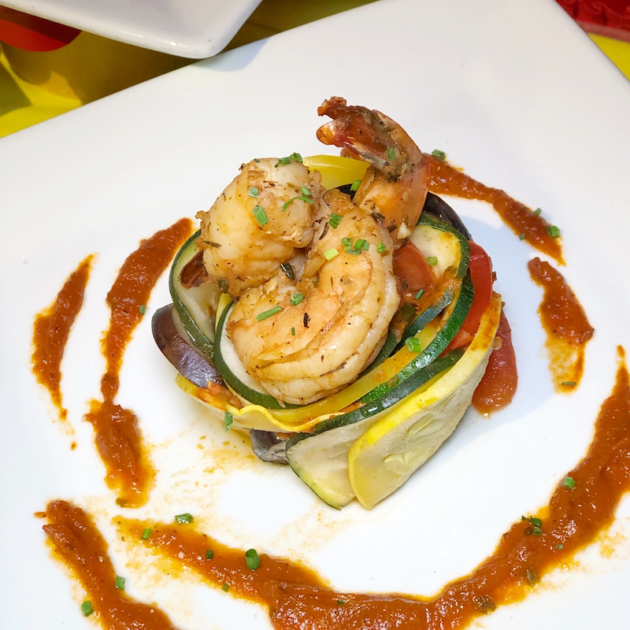 "Ratatouille" 
A three-course dinner inspired by the little chef, Remy, served at Café Orleans. The dinner features a charcuterie plate starter, Ratatouille a Confit Byaldi Shrimp dish entrée and berry and cheese beignets served a la mode.
Disney California Adventure
"Monsters, Inc."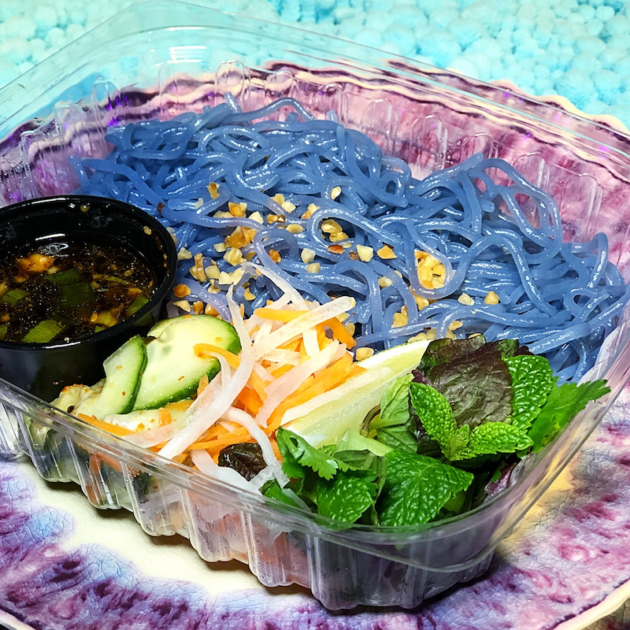 Chilled noodle salad features color-changing noodles with mint, Thai basil, shredded daikon and tofu at Lucky Fortune Cookery (special sauce activates the new color)
Mike Wazowski-shaped sourdough bread at Pacific Wharf Café
Mint chip smoothie and whoopie pie at Schmoozies
 "Coco"
"Coco"-inspired menu at Paradise Garden Grill, in the Pixar Pals area, with mole verde con pollo, tacos de estilo callejero, a Jamaica slush and "Coco" tres leches parfait
Also featured at Paradise Garden Grill is a Mexican cinnamon-spiced hot chocolate served in a souvenir "Coco" jarrita
Cars
A new menu at Flo's V8 Café for Pixar Fest features items such as a classic cheeseburger, turkey club sandwich, cobb salad, fried chicken plate and more.
Habanero meatball cone at Cozy Cone Motel
Don't miss Pixar Fest this summer, going on now through September 3rd, 2018.