{Sponsored}
Like most tween girls, I had a diary that I poured my heart out to, mostly when I was struggling with a problem that seemed too complicated or embarrassing to discus with my parents.  Because I was an only child, I didn't have siblings to bounce my feelings off of and a diary was the perfect avenue to house the thoughts and emotions of a tween girl.  Even today, I keep an upscale version of a diary…a journal.  While it isn't filled with secret crushes or tween angst, it's a wonderful outlet for fleshing out thoughts, ideas, and feelings.

Based on the best-selling book series by Jim Benton comes a television movie that follows Jaime Kelly, the middle school girl who pours her heart out in her "Dumb Diary," which she promises is true…or as true as as she thinks it needs to be. The film is set in Jaime's world and includes ideas and stories from 5 of the books in Benton's Dear Dumb Diary series.  The idea of keeping a diary is one that will likely resonate with audiences of all ages which is what makes this film laugh-out-loud funny and highly relatable.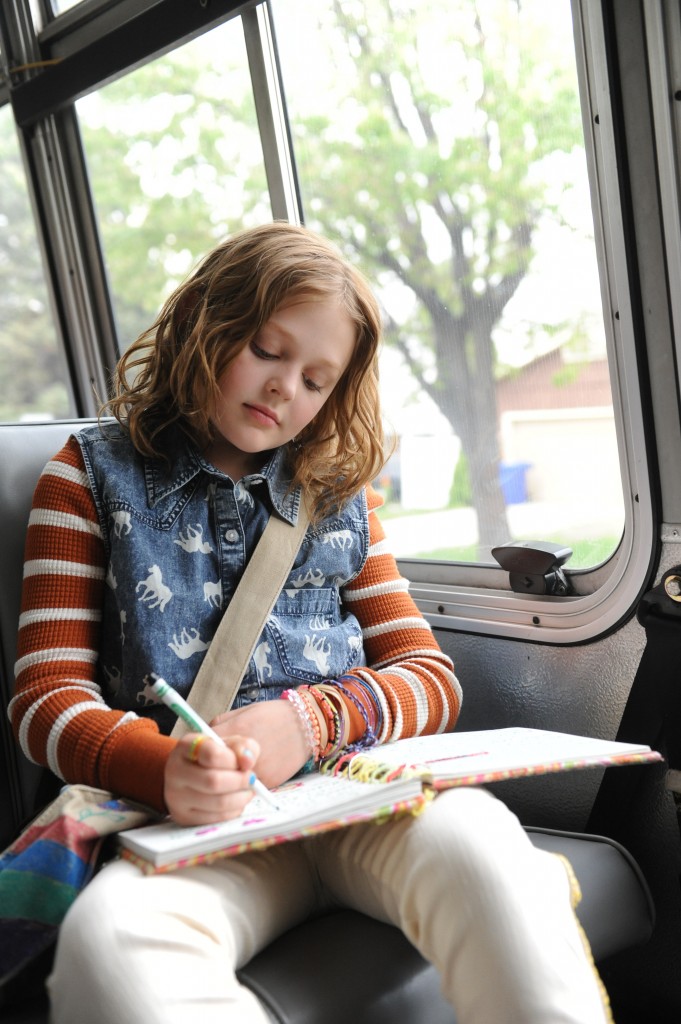 In the film, Jaime struggles with feeling "average" compared to the beautiful, "perfect" Angeline, how to express her emotions towards her secret crush Hudson, and the real-world crisis of her school's potential elimination of their art program, all of which is chronicled in her diary.  The script is brilliant, and combined with the vibrant, visual look of the film, feels authentic to the world Benton created in the book series.  Each of the characters is brought to life by an uber-talented cast who sing and dance their way through all of the struggles that seem to overwhelm a middle-schooler…including cafeteria lunches!  What I personally appreciated about the characters in this film is that, for the most part, act their age. They are never expected to be more mature than is realistic which adds to the authenticity of the film.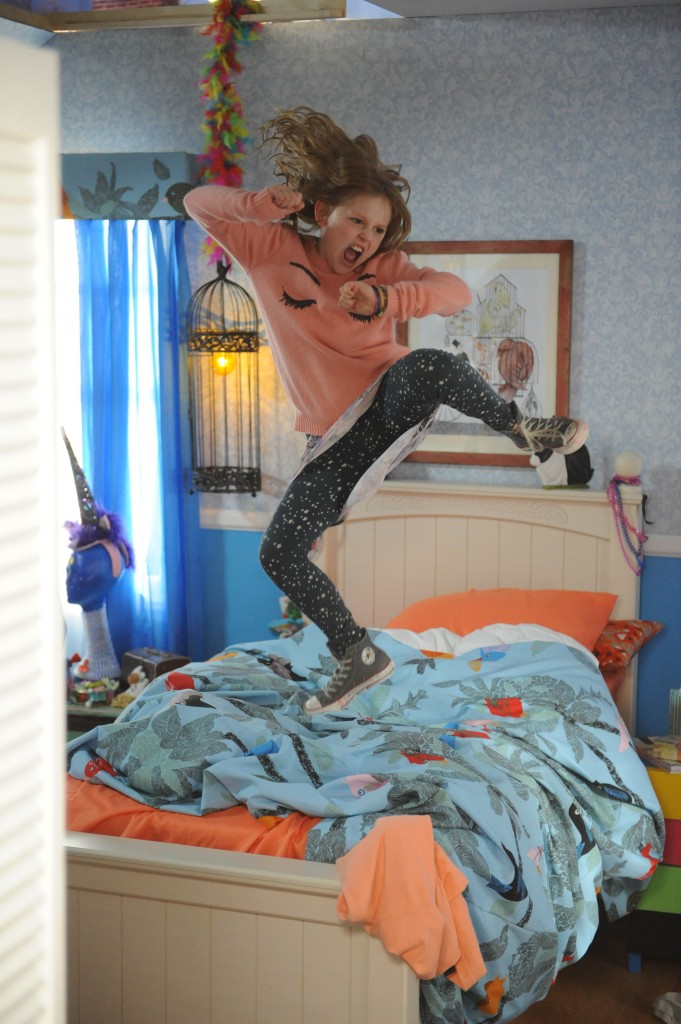 Through the musical numbers, humor, and heart comes some important messages parents can discuss with their children.  Jaime learns to look past a person's outer appearance to discover who they really are…after all, isn't that what truly makes a person awesome?  Teamwork, friendship, truth-telling, and social good are also important themes that are presented, although subtly throughout the film.
[nggallery id=15]
While the books series is understandably popular amongst girls, the film will likely appeal to a broader audience.  I observed my husband and my son laughing throughout much of the film, although my son would never admit to liking a "girls' movie."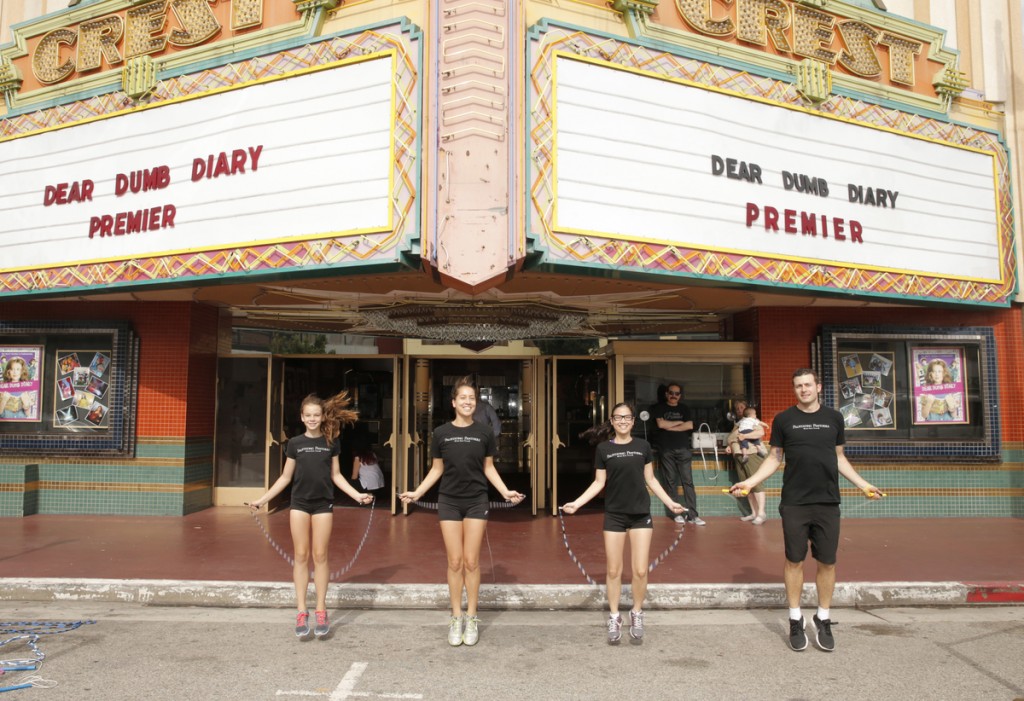 Dear Dumb Diary premieres this Friday, September 6th at 8 pm EST/PST (7 pm CST) on the Hallmark Channel.  And if you love the film as much as we do, you can purchase it on DVD and Blu-ray at Walmart beginning  Tuesday, September 10th.  The soundtrack (which is catchy, upbeat, and pure fun) will be available online on September 10th and at Walmart stores beginning October 1st. If you're interested in purchasing books from Benton's Dear Dumb Diary series, they're available online at Walmart.com.

The film premiered in Los Angeles this past weekend and we had an opportunity to attend and meet some of the cast members. My daughter was excited and awestruck when she met Emily Alyn Lind, who stars as Jamie Kelly in the film.
[nggallery id=16]
To keep up to date with the film in real-time, visit Dear Dumb Diary on Twitter and Facebook.

Latest posts by Caryn Bailey
(see all)