{Sponsored}
Last week I had my first glass of eggnog this season, and combined with the weather, the holiday decor in stores, and the overall sentiment in our home, it truly feels like Christmas. As my children get older, I'm striving to incorporate some of my own family's cultural traditions and one of the easiest ways to do that is through food.  We love hosting people in our home, particularly around the holidays, so I thought I'd re-create one of my dad's favorite Puerto Rican drink recipes which is our culture's take on the traditional eggnog.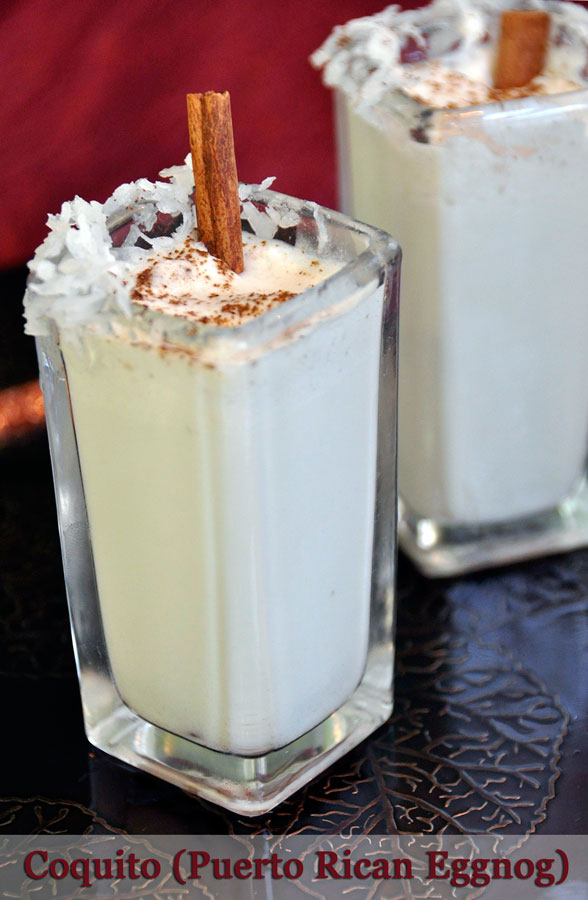 Coquito incorporates some of the same spices you'll find in traditional eggnog and mimics the seasonal favorite's consistency but uses coconut milk/cream, and sweetened condensed milk in place of cream/milk.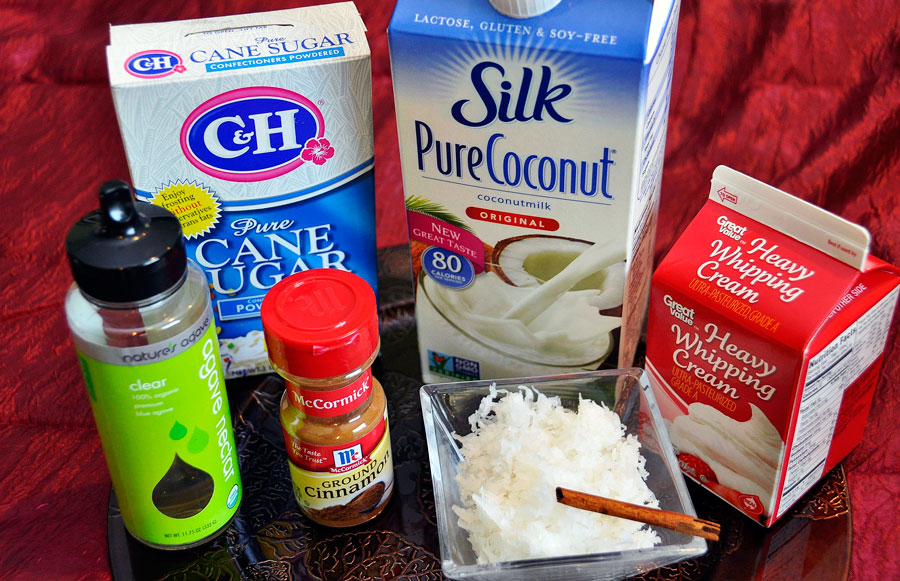 Traditionally, Coquito is also made with rum, but since we don't drink and we wanted our kids to enjoy it, we altered my father's recipe and made it kid-friendly.  But don't worry, it's equally delicious!  Here is my Coquito Recipe:

Coquito Recipe (Puerto Rican Eggnog)
Ingredients
4

cups

coconut milk

2

cups

Heavy Cream

1.5

Tbsp

Powdered Sugar

pinch of salt

½

tsp

. cinnamon

Coconut flakes
Instructions
Mix all ingredients in the blender.

Pour into a serving carafe and refrigerate well (overnight is best).

Serve in small glassware, top with froth, and a dash of cloves and cinnamon stick for fragrance.

To adorn with coconut flakes, dry on a paper towel

Coat one side of the glassware with agave nectar and dip into the coconut flakes

Fill glass 3/4 full with Coquito.
In this recipe, I used heavy cream in place of sweet condensed milk so I could adjust the amount of sugar and omitted the egg yolk.  I still found the consistency to be smooth and creamy.  Depending on how spicy you like your beverages, you could adjust the amount of cinnamon, nutmeg and cloves to your palate.  You could also add vanilla or use cream of coconut for an even richer, creamier consistency.
Since this is also the season where many of us invite guests into our home for parties, get-togethers, and meals, this drink is an easy entertaining solution that looks gorgeous and festive and tastes delicious.  I chose to serve our Coquito in these Square Shot Glasses available at Walmart.
What are your favorite holiday recipes?  Do you incorporate your culture or traditions into the season?  I'd love to share your ideas below!

Latest posts by Caryn Bailey
(see all)