No compensation was received for this post. I participated in TV interviews for the film which facilitated the crafting of this post.
Even before we got a sneak peek of Sony Picture Animation's delightful sequel to Cloudy With a Chance of Meatballs, my son could not stop talking about the foodimals!  If you've seen the previews, then you know that these food-animal hybrids are the product of Flint's machine, which turned water into food in the original film.  In the sequel, Flint, Sam, and his friends embark on a dangerous venture back to Swallow Falls to find his machine and stop these foodie life forms from escaping the island and invading the rest of the world.
[nggallery id=17]
From shrimpanzees and tacodiles to cheesespiders and watermelophants, these foodimals were brilliantly imagined by the team at Sony. As part of his pitch, Director Cody Cameron spent an afternoon sculpting, posing, and photographing produce and many of his creations were used in the film. Each of the food creatures have a personality which will likely pique children's interest in food.
If you're ambitious, why not try your hand at drawing these favorite foodimals from the film?
[nggallery id=18]
My passion for food has rubbed off on my children and very often you'll find them next to me in the kitchen as I prepare meals for them.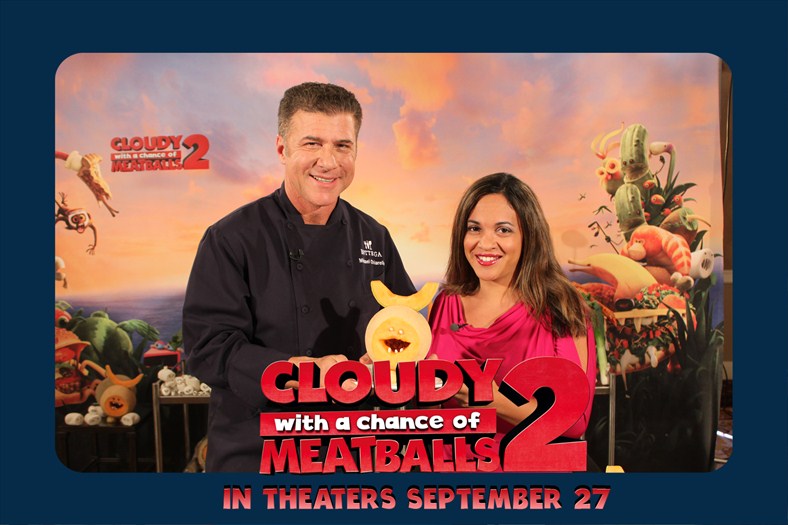 Earlier this week, Chef Michael Chiarello gave me a quick lesson on creating foodimals at home.  Despite how adorable and elaborate they look, re-creating foodie friends from the film is easy!
To get you and your kids excited about Cloudy With a Chance of Meatballs 2, Partnership for a Healthier America has created four easy recipes that can be created as a family.  Each of these recipes incorporate a variety of fruits and vegetables in creative ways that are meaningful to kids.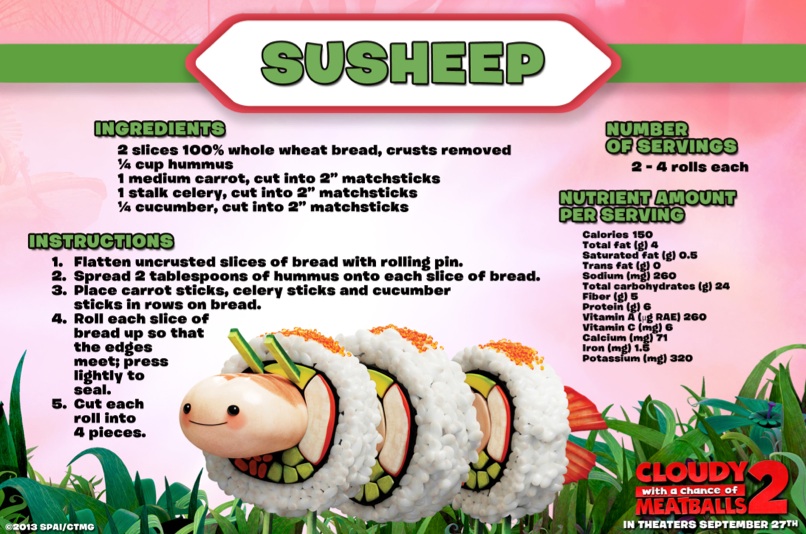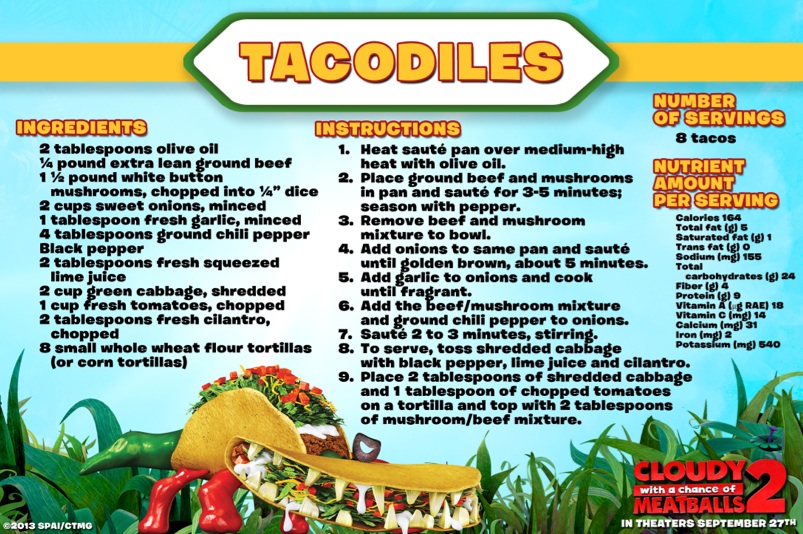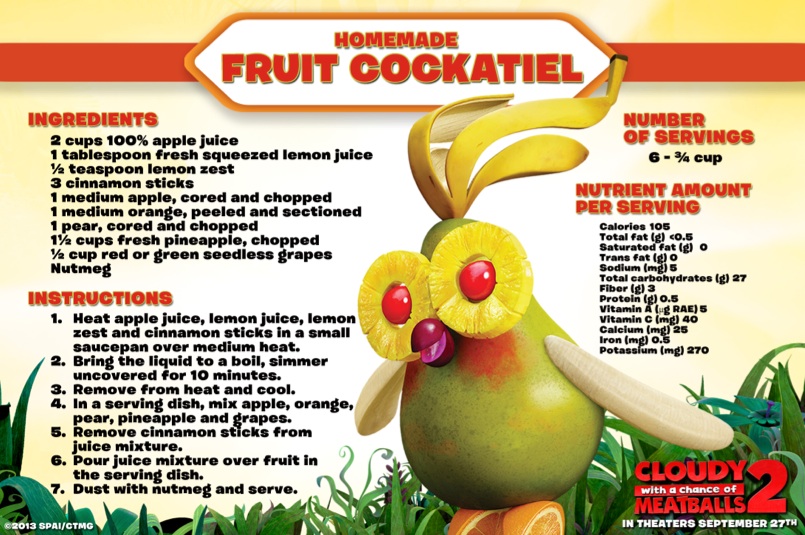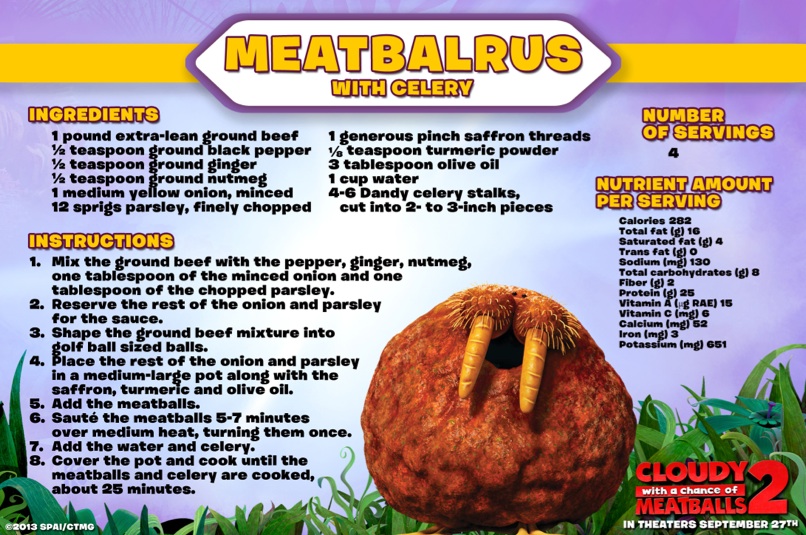 September is Hunger Action Month, and to help raise awareness about the issue of hunger in our country, the film has partnered with Feeding America, Sprouts, and a number of healthy food brands.  To learn more about these partnerships, visit Cloudy-Movie.com/Partners.
Cloudy With a Chance of Meatballs 2 debuts in theaters September 27th, 2013. For more information, visit Cloudy-Movie.com.
Images: Sony Pictures Animation
Latest posts by Caryn Bailey
(see all)