The way to this girl's heart is chocolate, which is why I am LOVING the new Chocolate Hummus SAJJ is debuting this weekend in honor of National Hummus Day. The dish, hailed as a healthy dessert alternative, is an original recipe created by culinary team at SAJJ Mediterranean.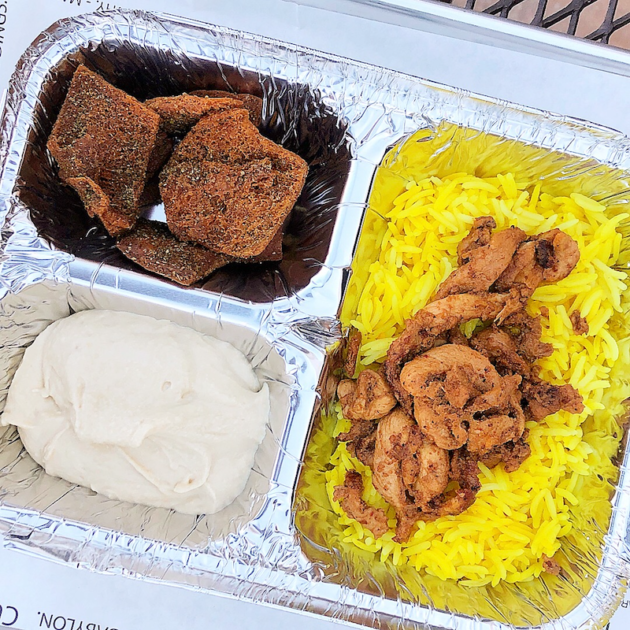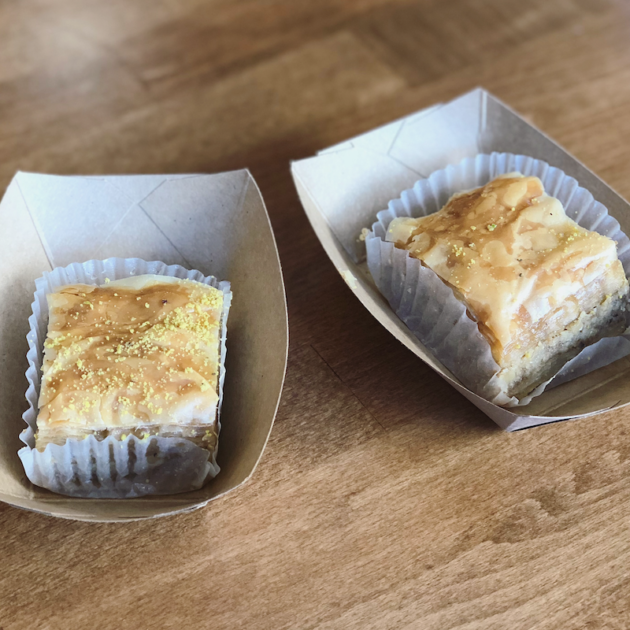 SAJJ Mediterranean
The food-truck-turned restaurant is known in San Francisco for their Middle Eastern Menu with bold flavors, locally-sourced ingredients, and a customizable menu. Their mission is to create flavorful food that provides an escape from everyday life. Now operating two food trucks and 7 restaurants in Northern and Southern California, SAJJ Mediterranean brings the fresh, exotic flavors of the Mediterranean to you. Menu items include sajj wraps, turmeric rice bowls, and salads. Each dish is filled with the guest's choice of chicken or steak shawarma, pomegranate chicken, shawafel (a falafel and shawarma combo), or SAJJ's famous falafel. Traditional Middle Eastern beverages including mint and strawberry lemonades, tamarinds, and mint yogurt drink, are all made in-house at each SAJJ location.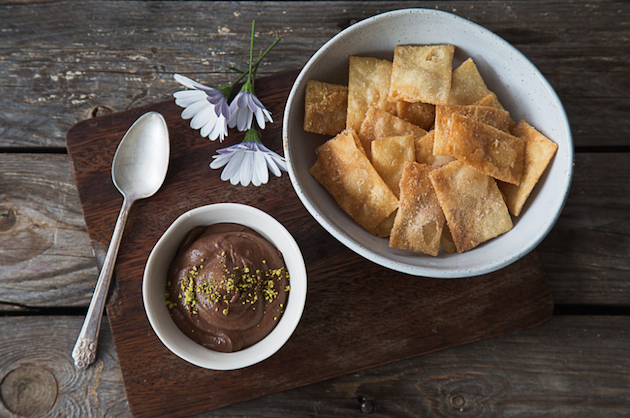 Chocolate Hummus
On National Hummus Day (Sunday, May 13), SAJJ will debut their brand new Chocolate Hummus. The recipe includes garbanzo beans, tahini, cocoa powder, chocolate hazelnut spread, pistachios, maple syrup, and vanilla extract. Guests can opt to enjoy the Chocolate Hummus with or without house-made cinnamon chips.  AT 240 calories per 6-ounce container, this Chocolate Hummus is low in fat, sodium, and carbohydrates and fares better nutritionally than most conventional desserts. We received a first taste earlier this week and found the dish to be perfectly sweet with a rich cocoa flavor and a hint of cinnamon. I also felt like it was light enough to enjoy after our dinner without feeling overly stuffed.

National Hummus Day (Plus Giveaways)
On May 13, 2018, SAJJ will give out free samples of their Chocolate Hummus to visitors at each of their restaurants. They will also include free Chocolate Hummus with all third-party delivery orders on May 13th. Be sure to download the SAJJ Street Eats app for additional special offers.
If you are on Instagram, be sure to snap a photo of the new Chocolate Hummus and post with the hashtag #SAJJChocolateHummus (tagging SAJJStreetEats) for your chance to win Free Chocolate Hummus for One Year. For additional information visit SAJJStreetEats.com.