One of the many things I love about LA is its celebration of cultures. We can visit the Museum of Tolerance to learn about the Holocaust, or shop and dine on Olvera Street while reflecting on the origins of the city. This winter, the Pomona Fairplex will host the Hanart Culture Chinese Lantern Festival, designed to celebrate Chinese culture through art, food, and more.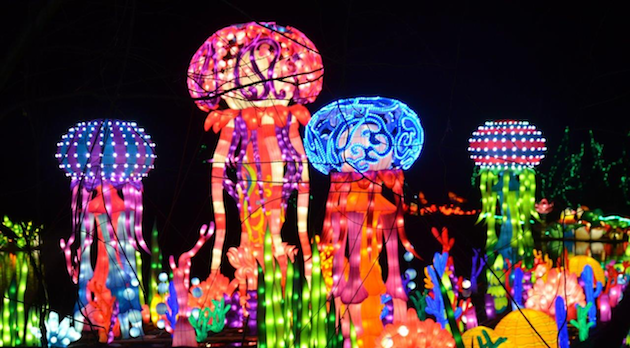 Chinese Lantern Festival
The Chinese Lantern Festival illuminates the night with over 1,000 beautifully handcrafted lanterns. Each lantern ranges in size from 12 – 23 feet tall  and combines art, tradition, and culture. Traditionally, these lanterns would vary in construction from fine silk or glass over the best wood used in Palaces to red gauze stretched over bamboo. Today, these lanterns are crafted using modern materials and technology with colored LED lightbulbs, musical enhancements and sound effects, and visual moving parts to create imaginative shapes.
This year's theme is "The Wild" and showcases America, Oceania, Asia, Antarctica, and Africa, with lanterns representing wild animals from each region. These include Cheetahs, panda bears, jellyfish, cranes, lions, and dinosaurs.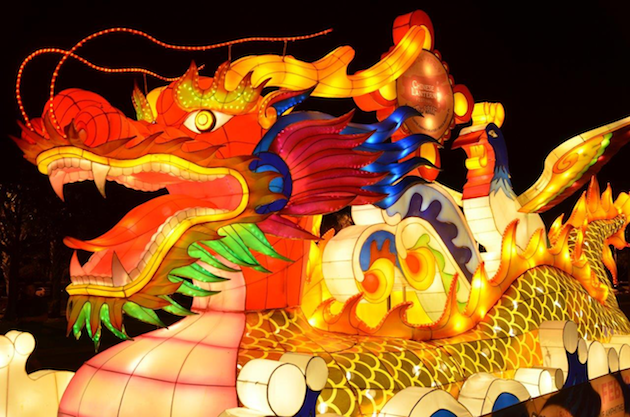 The Lantern Festival is one of China's most traditional celebrations. The lanterns, which date back to the Han Dynasty, have evolved over time when they were used for lighting. Now an art form, Chinese lanterns are an important part of festivals and celebrations across the globe.
Throughout the festival, families will enjoy Asian and American cuisine, Kung Fu shows, animatronic dinosaur rides, demonstrations, and shadow play for kids. There will also be four ceramic elephants made of 3,200 kitchen utensils such as dishes, bowls, spoons and wine cups on display.The craft marketplace will feature authentic Chinese jewelry, artifacts, dough figurines, Chinese embroidery art, sugar art, paper-cut, and fabric art, all available for purchase.

Chinese Lantern Festival Tickets and Location
The Chinese Lantern Festival runs every Thursday through Sunday, November 15, 2018 through January 6, 2019 at the  Glade, Picnic Hill and Lagoon at Fairplex Pomona (1101 W. McKinley Ave., Pomona, CA 91768).
Tickets are available online and priced as follows:
Adults: $21 ($27 at the door)
Kids: $15.50 ($19 at the door)
Seniors: $19 ($23 at the door)
Fairplex parking is $12

Chinese Lantern Festival Giveaway
Enter to win a family four-pack of tickets to the Chinese Lantern Festival here.
No purchase necessary to win. Ticket prizes redeemable up to Nov. 30.
For additional information visit ChineseLanternFestival.com