You know that place between sleep and awake, the place where you can still remember dreaming? That's where I'll always love you. That's where I'll be waiting.
― J.M. Barrie, Peter Pan
The moment Cathy Rigby soars into the Darling children's room is nothing short of magical. I can only imagine the wonderment in the eyes of those children seated in the historic Pantages Theatre on opening night of Jerome Robbins' Peter Pan.   James M. Barrie's classic novel about the boy who never grew up comes to life onstage for two weeks in a brilliant show that merges classic musical theater with eloquent yet remarkable acrobatic and physical feats.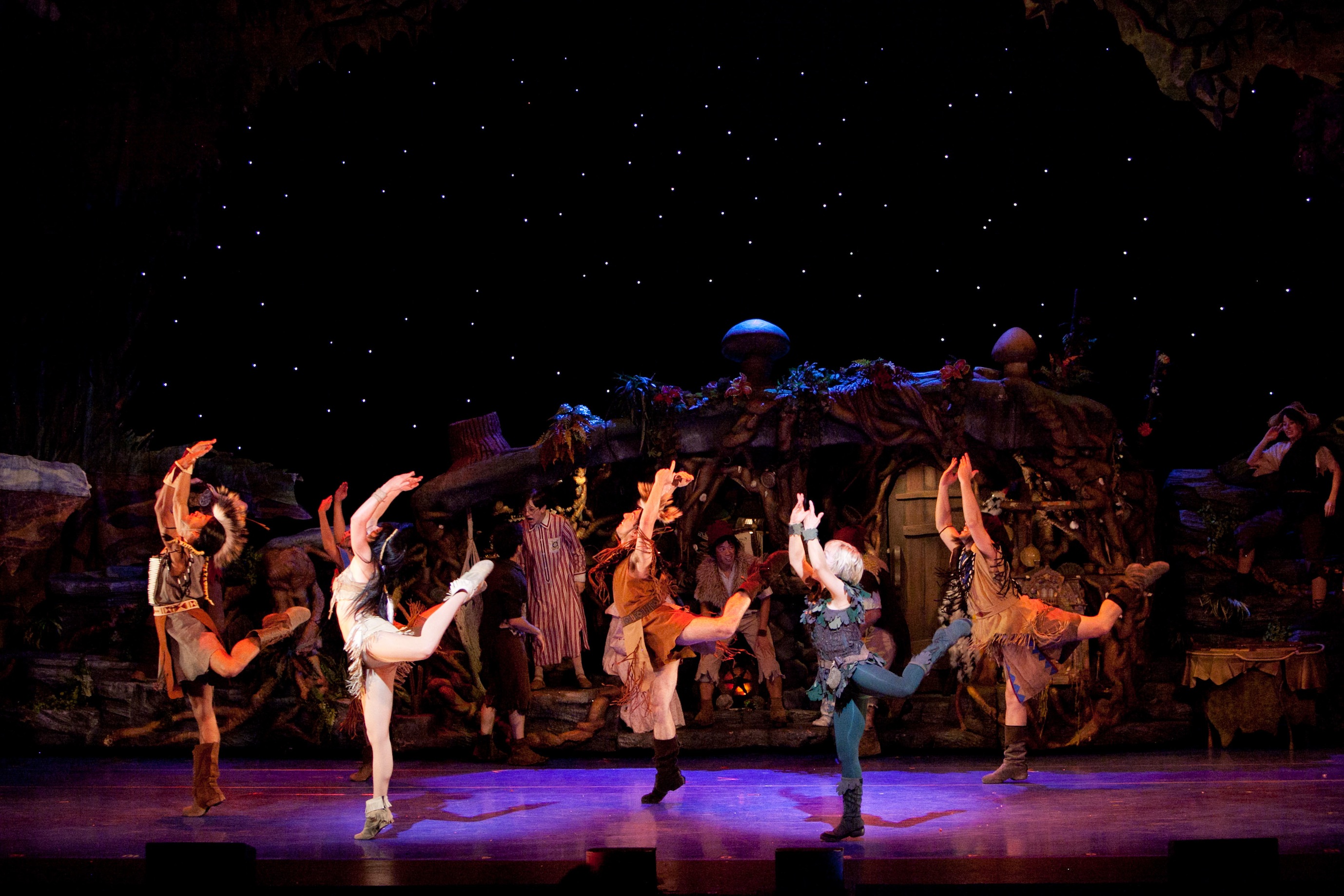 It has been over 8 years since the two-time Emmy Award winning and two-time Tony Award nominated production debuted at the historic Los Angeles theater, and audiences' reception to the snow was overwhelmingly favorable, with the cast receiving a standing ovation on opening night.  Staying true to the original novel, Peter Pan tells the story of Michael, John, and Wendy Darling as they fly with Peter Pan to Never Land, where they come face to face with Captain Hook, his evil band of pirates, a crafty crocodile, Tiger Lily, and the spirited fairy Tinker Bell.  Children will revel in the magical adventures that characterize Barrie's classic story. Older audience members will appreciate the music that helps tell the story and weave together Peter Pan and the Darling childrens' adventures.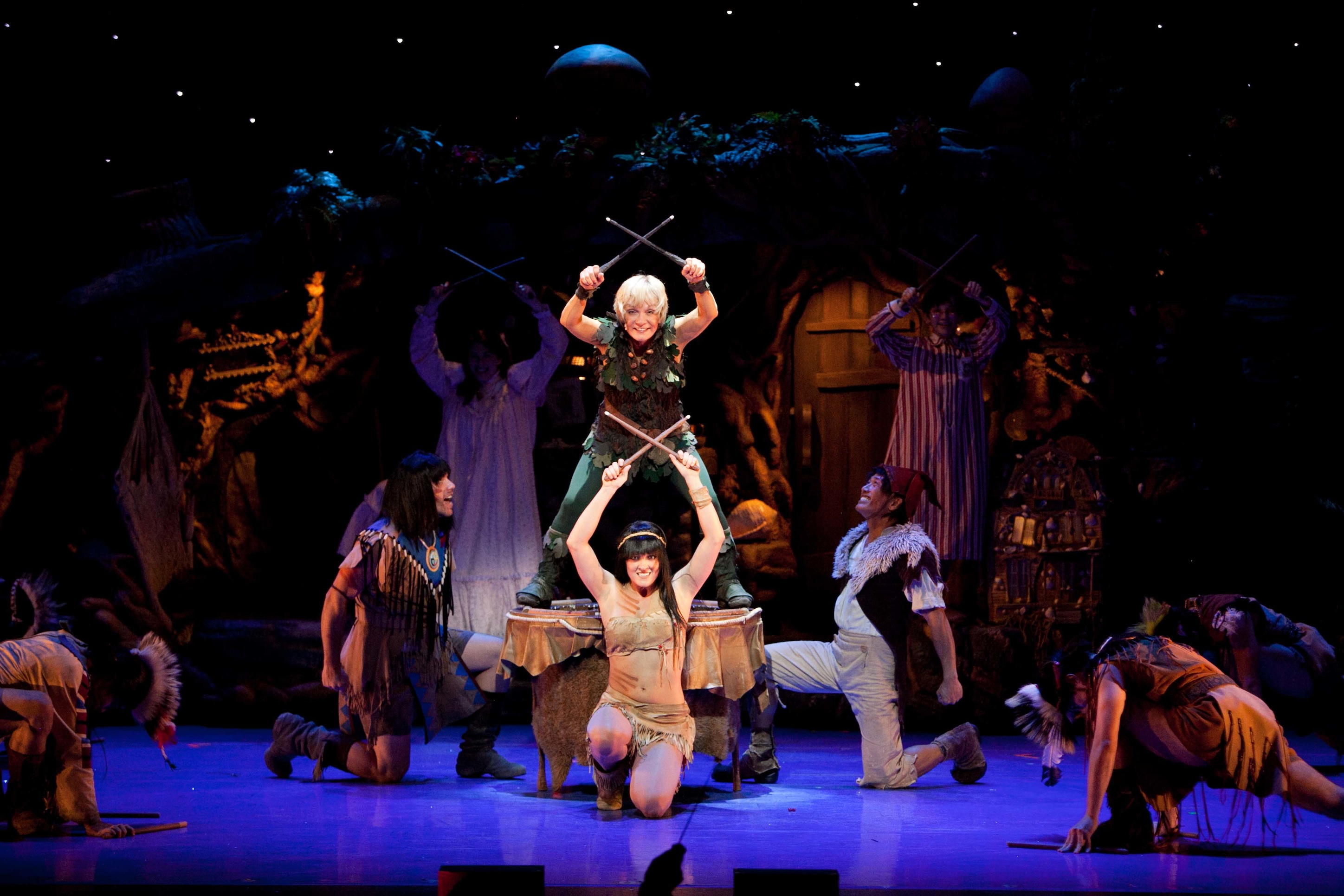 The musical is full of comedy and heart, and beautifully portrayed by the markedly talented cast. But it goes without saying that Cathy Rigby is the true star of the show.  At 60, the former gymnast shows no signs of "growing up."  Nearly 40 years ago, Rigby played the role of Peter Pan for the very first time and has since been nominated for a Tony Award for her outstanding performance.  She has been touring since 2011 in Cathy Rigby is Peter Pan and will conclude this tour this year.  Her performance on opening night was absolutely brilliant and I felt a sense of nostalgia as the show closed.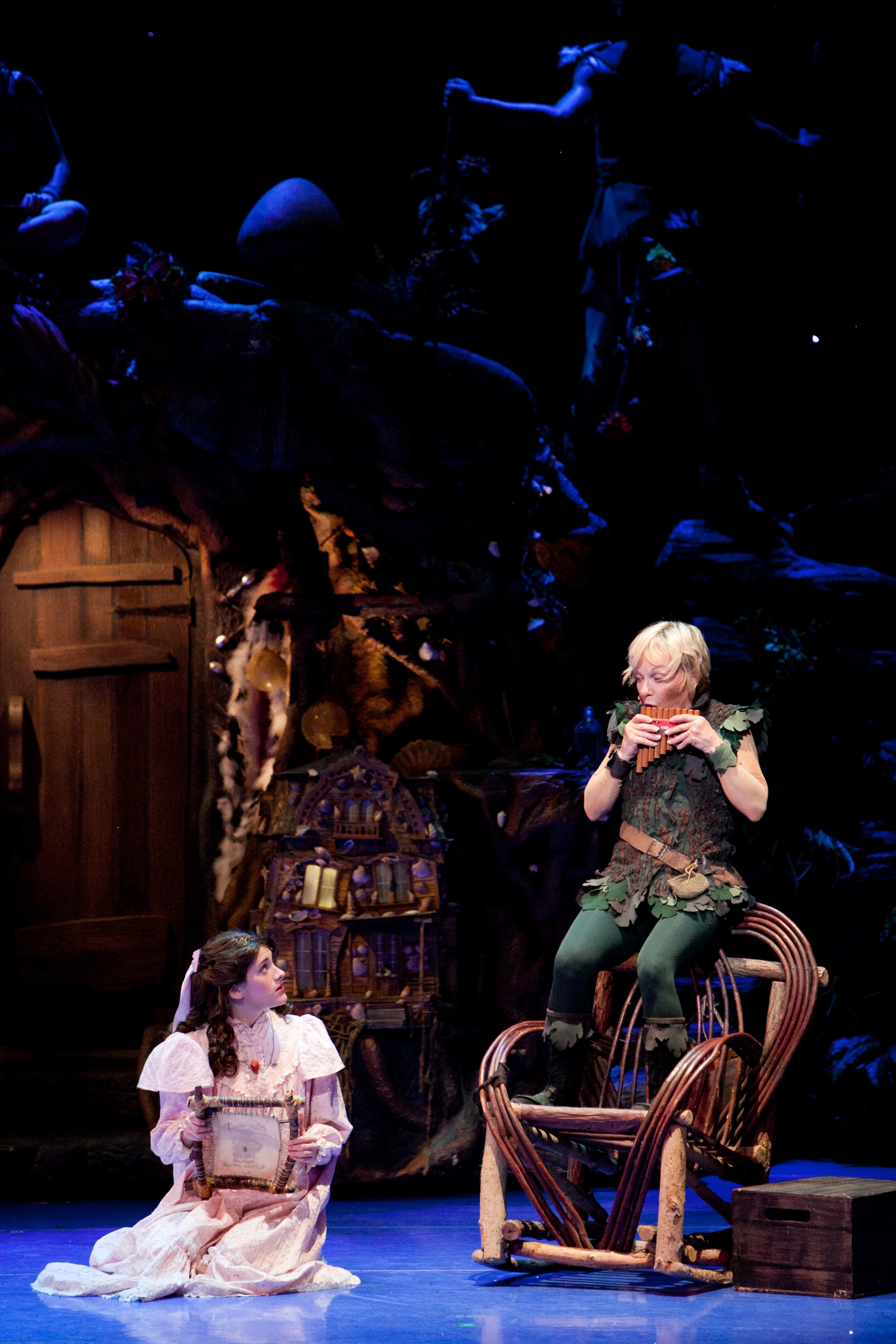 What is unique about this musical is it's wide appeal to a variety of different audiences.  The show is perfect for young children and a wonderful way to introduce them to literature and the arts.
Cathy Rigby is Peter Pan runs through January 27th, 2013 at the Pantages Theatre in Los Angeles, California. Orchestra level tickets start at just $25 and performances are as follows: Tuesday through Thursday at 7:30pm, Friday at 8pm, Saturday at 2pm & 8pm, and Sunday at 1pm & 6:30pm.  Opening Night is Tuesday January 15th at 7:30pm.
No compensation was received for this post.  Media tickets provided. 
Photos: Isaac James Unless Otherwise Noted
Latest posts by Caryn Bailey
(see all)