{Sponsored}
Growing up, I'd often see Peppermint Bark on display at Christmas Parties and Holiday events and imagine that this popular chocolate confection required substantial skill and effort. The convergence of dark and white chocolate finished with crushed peppermint candy is a chocolate lover's dream, and when made correctly, makes for a beautiful holiday treat.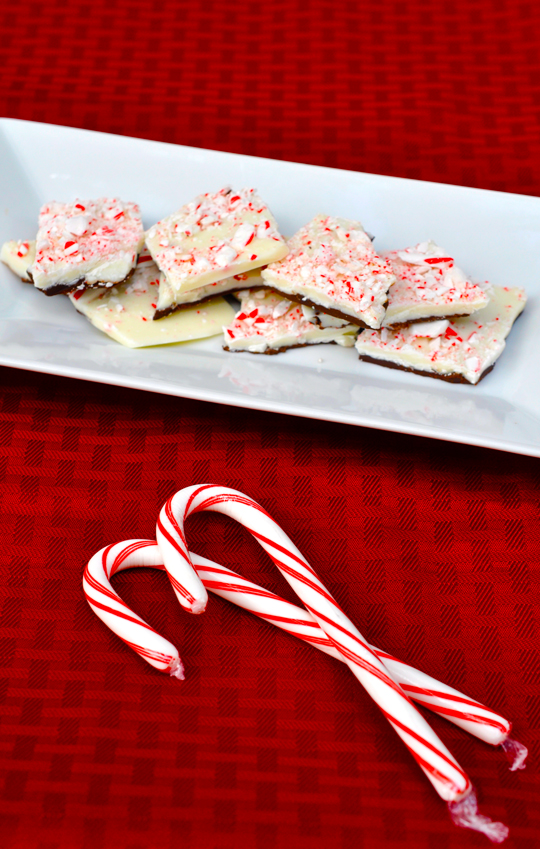 As I got older, I realized that Peppermint Bark is quite simple, featuring just 3 ingredients, and can be made in less than 1 hour with supplies I already have in my kitchen. Serve it at holiday parties, or package it in a Christmas tin and gift it!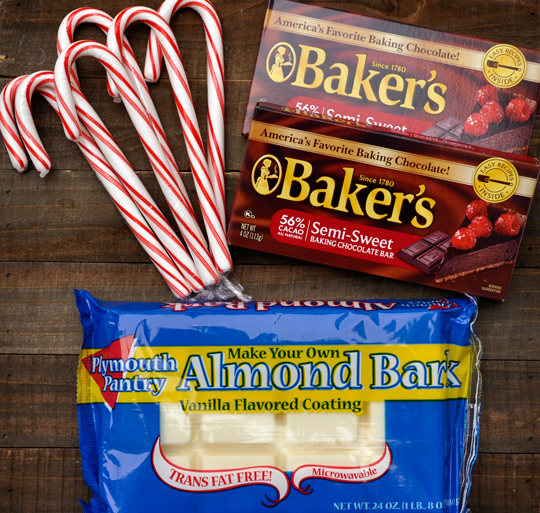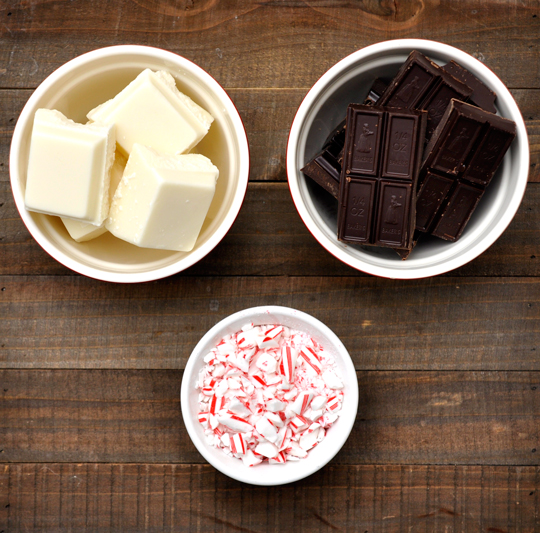 If you're looking for a quick, easy recipe to compliment your next holiday party, here is Walmart's simple version, featuring ingredients easily found at your local store.

Candy Cane Bark Recipe
Ingredients
8

ounces

semi-sweet chocolate

12

ounces

vanilla almond bark

6

candy canes

crushed
Instructions
Using a double boiler, melt the semi-sweet chocolate

Pour over a parchment paper-covered baking sheet

Spread with spatula into an even layer

Chill for 15 minutes

In a separate bowl, use a double boiler to melt the vanilla almond bark and then spread it on top of the cold semi-sweet chocolate

Immediately sprinkle crushed candy canes over chocolate

Refrigerate for 15 minutes

Cut into squares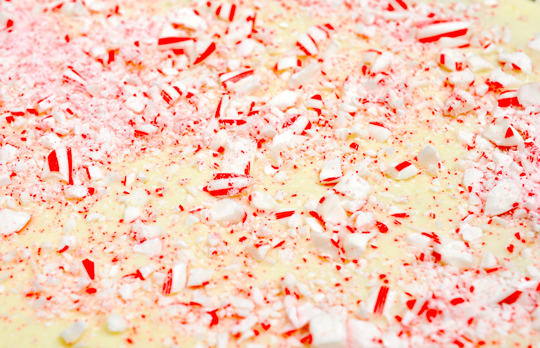 It's not often that I find myself compelled to try a recipe before I've photographed it, but this Candy Cane Bark is too good to resist. I absolutely love the fusion of white and dark chocolates, finished with peppermint candy canes. This was the first time I attempted to make this recipe and I was surprised at just how easy it is. While the instructions are relatively straight-forward, I'll share some tips I found worked to ensure this Candy Cane Bark turns out perfectly every single time.
1. Use a double boiler. Working with chocolate can be tricky and if you attempt to melt it in the microwave, it can over-heat it, causing it to seize (become grainy). Be sure to avoid getting any water into your chocolate because this will also cause it to seize and become difficult, if not impossible to use. In the event that you don't have a double boiler, simply boil water in one pot, then use a second placed inside of the first to melt the chocolate, since direct heat will likely cause your chocolate to seize.
2. Wait until the dark chocolate has hardened completely before adding the almond bark. Depending on the temperature of your refrigerator, it could take longer for your chocolate to harden. As an alternative, stick it in the freezer until hard.
3. Once you've poured the almond bark over the dark chocolate, do not use a spatula. Since heated almond bark is easy to pour, simply do so over the dark chocolate and don't touch it or you'll have a swirl of both (or you can try it for a unique look to your candy cane bark).
4. Sprinkle the candy canes immediately so they settle into the almond bark and harden along with it. Waiting will result in candy cane pieces sitting on top of the almond bark and then easily coming off when you attempt to cut the candy cane bark.
5. Wait until the candy cane bark is completely set to begin cutting it. Once again, you can place the completed almond bark in the freezer in 5-minute intervals to harden quickly. If the bottom layer hasn't hardened, you'll likely end up with a mess if you try to cut it prematurely.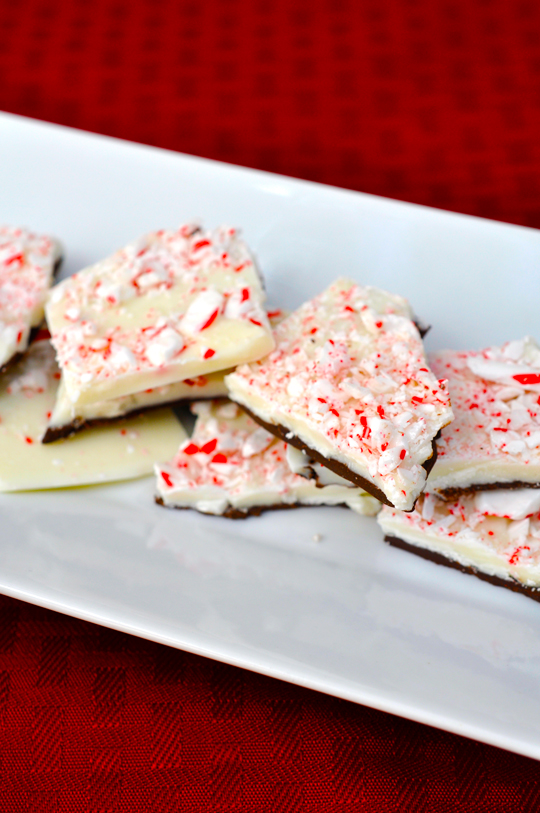 If you're looking for additional recipes to compliment your Christmas party, dinner, or get-together, visit Walmart's Holiday Entertaining Guide.

Latest posts by Caryn Bailey
(see all)