Young children like my son and daughter are fascinated with learning how things work.  One of our favorite places to engage in scientific discovery is at the Discovery Cube Orange County!  The museum regularly changes out their exhibits to give children a variety of diverse learning experiences. This Spring, Bubblefest returns to the Cube for two weeks.
Consideration provided by Discovery Cube Orange County.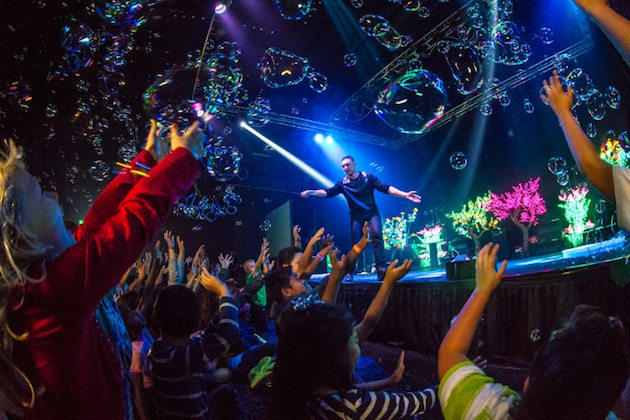 Bubblefest at Discovery Cube Orange County
Bubblefest is one of Orange County's most popular and anticipated events during Spring Break. The show stars Bubble Artist Deni Yang his sister Melody Yang both of whom have been performing their Gazillion Bubble Show in New York City.
The show is a spectacular display of bubbles including smoking bubbles, spinning bubbles, bouncing bubbles and people inside bubbles. This will be our ninth year experiencing the show, and I am still in awe of how the two of them manage to defy science with their bubble artistry.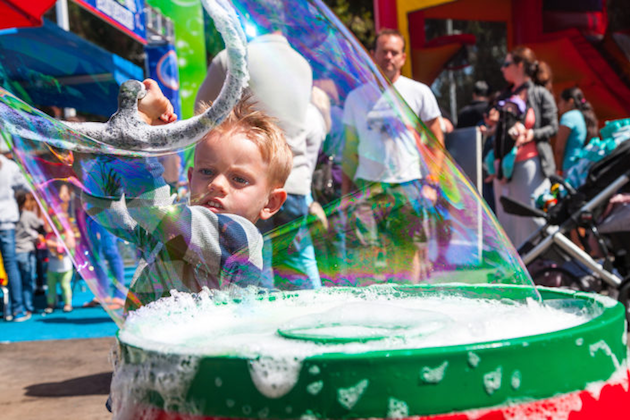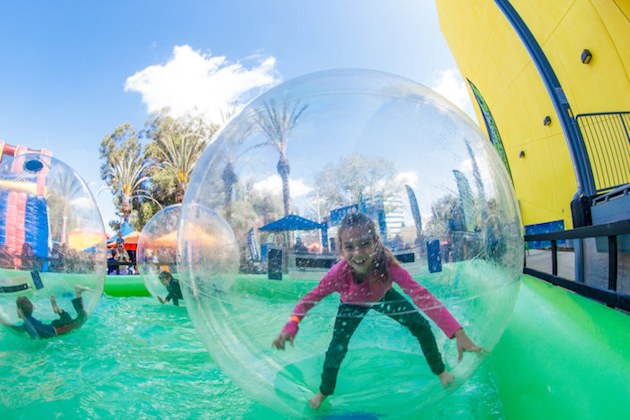 As a parent, I appreciate the fact that the center's hands-on, experiential activities also educate kids. During Bubblefest, kids will learn about the science and mathematics of bubbles including surface tension, elasticity, air pressure, and molecular and geometric properties.

Bubblefest Tickets and Showtimes
Shows run through April 8, 2018 and require an additional ticket ($10). Premiere seating is also available for $15.  Shows perform daily at 11:00am, 12:30pm, 2:00pm, and 3:30pm.
The bubbles don't stop there! Inside the museum, children can get hands-on with activities that demonstrate the science and math of bubbles. Activities include a Bubble Lab, Bubble Exhibits, Water Spheres, a Mega Bubbles Courtyard and an Early Learners experience for kids 5 and under. Visitors can also take a photo inside a giant soap bubble for an additional fee.

Discovery Cube Orange County Address and Information
Discovery Cube Orange County is located at 2500 N. Main Street, Santa Ana, CA  92705. Parking on-site is $5 (cash only).
For more information about Bubblefest, just visit Discovery Cube Orange County.
Some images Discovery Cube Orange County.
Latest posts by Caryn Bailey
(see all)