Brunch all day, every day! If you follow me on Instagram, you know that Brunch is my jam. I work hard to find the BEST breakfast and brunch spots in Orange County, Los Angeles, and across the globe. One of my new favorites and a rapidly growing hot spot is Breakfast Republic.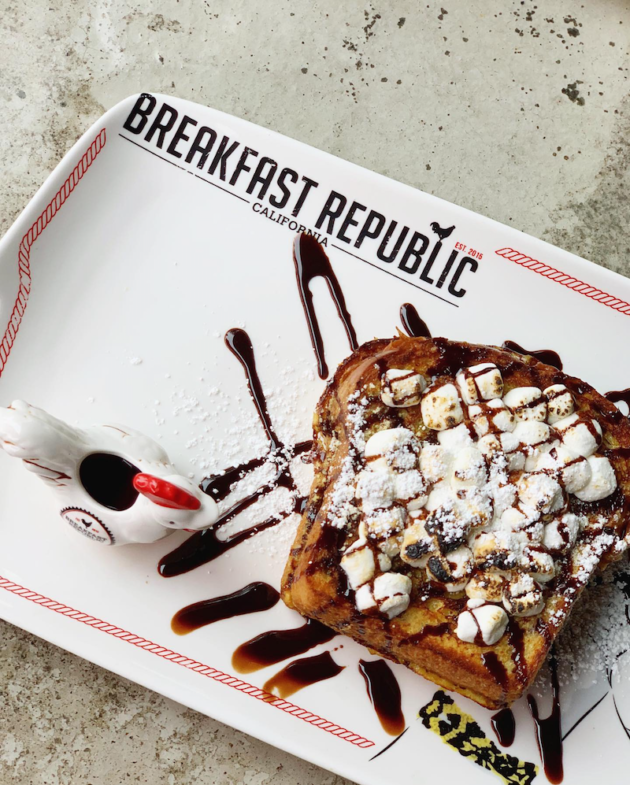 Consideration provided by Breakfast Republic.
Breakfast Republic
S'mores French Toast, Oreo Pancakes, Shrimp & Grits, and Breakfast Bacon Mac 'n' Cheese are just some of the dishes that have locals "squawking" about the new morning eatery located in Irvine, adjacent to UC Irvine. The quaint breakfast restaurant is noteworthy among San Diego locals, featuring creative twists on American classic breakfast and brunch dishes.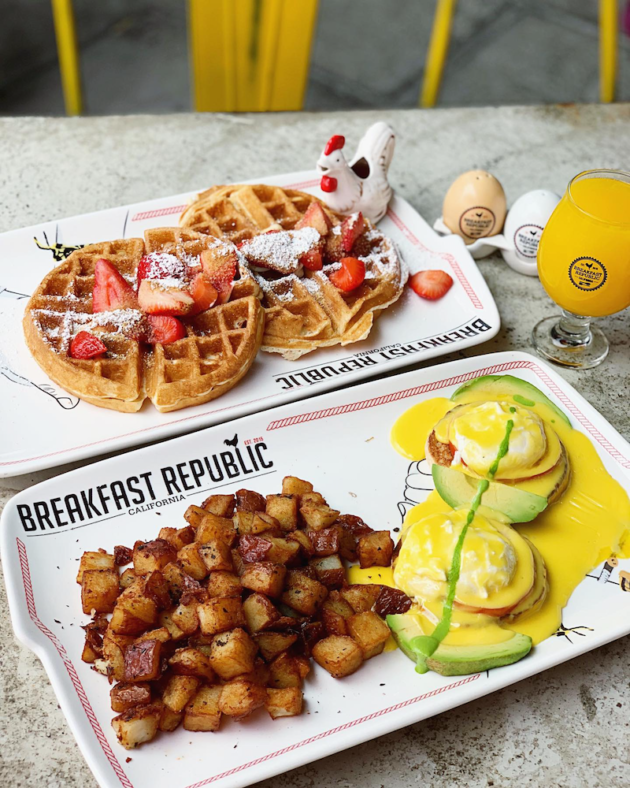 This latest expansion into Orange County is certain to continue the restaurant's egg-cellent growth, particularly since the brand is only 4 years old. Breakfast Republic's menu is bold and innovative, with dishes like Crab and Crawfish Cake Eggs Benedict and Pineapple Upside Down Pancakes. But you can easily stick to something simple and delicious, like their Harvest Omelet or their Buttermilk Pancakes.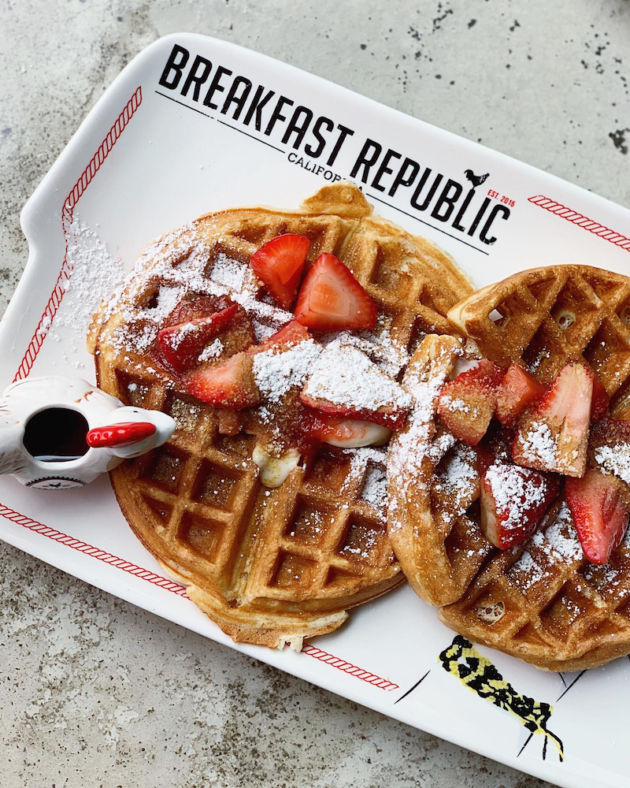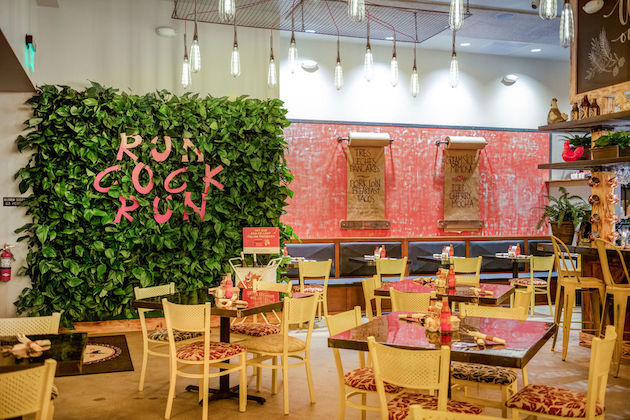 Their dishes look as good as they taste, and the venue is as photo-worthy as the seasonal Strawberry Rhubarb Waffles we enjoyed on a beautiful Saturday summer morning. Notable are the egg-shaped waiting room chairs and the whisk-shaped light fixtures.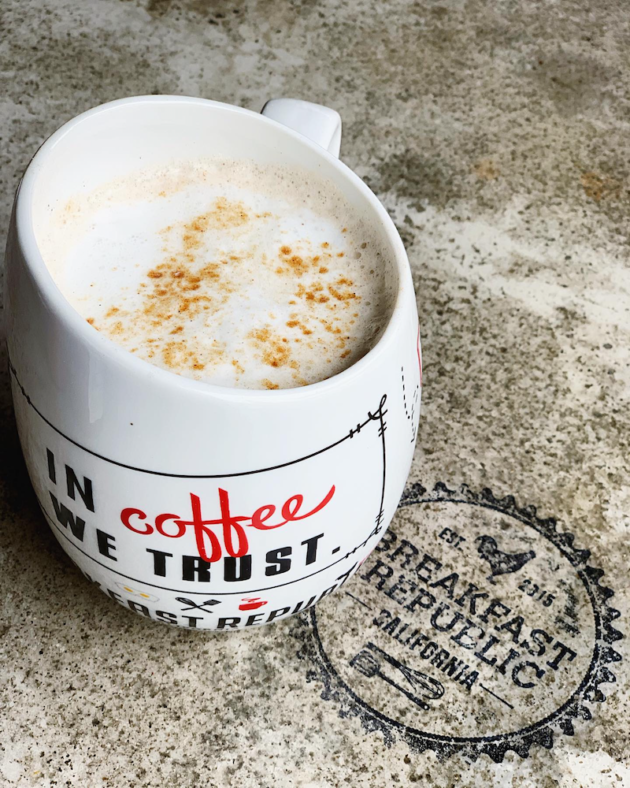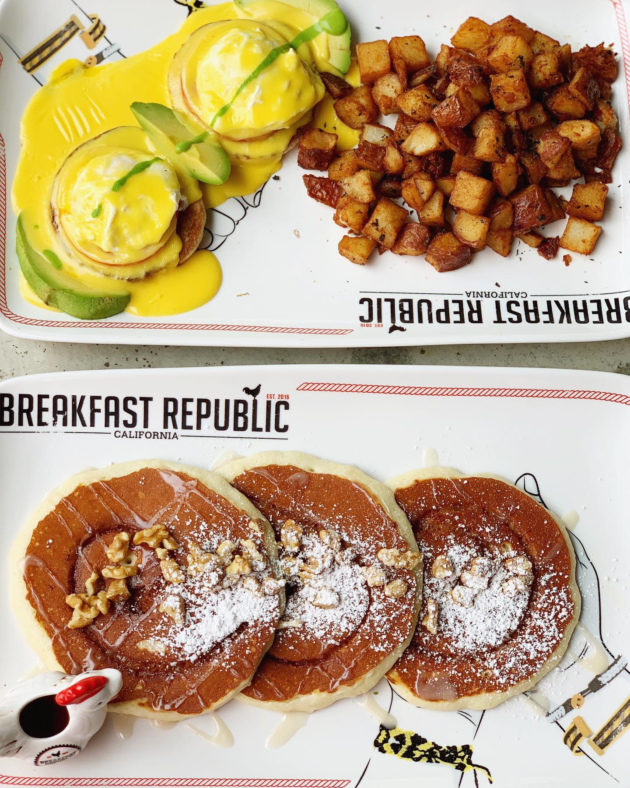 Breakfast Republic Menu
Breakfast Republic's menu is expansive, creative, and diverse. Owner and founder Johan Engman gleaned inspiration from his travels, which is often my own inspiration for the meals I share. Whether you are a meat-lover or vegan, Breakfast Republic is certain to raise feathers. You may find yourself "flocking" to the new hot spot, when you learn that they've raised the "bar" with local craft beers on draft and organic kombucha on draft.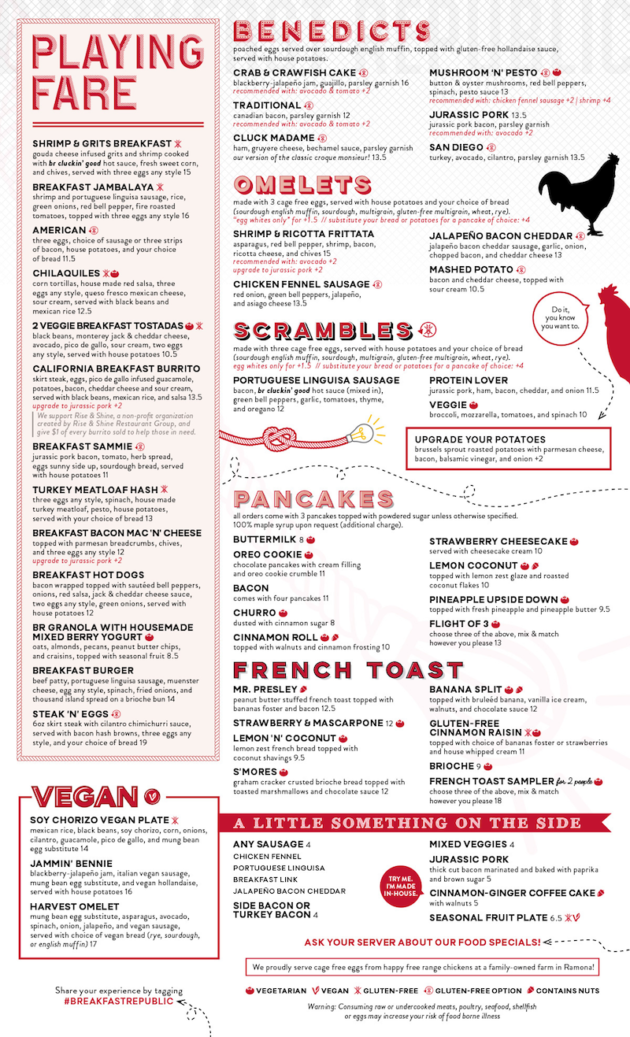 Breakfast Republic Location
Breakfast Republic's Irvine location is "perched" at 4213 Campus Dr., Irvine, CA 92612.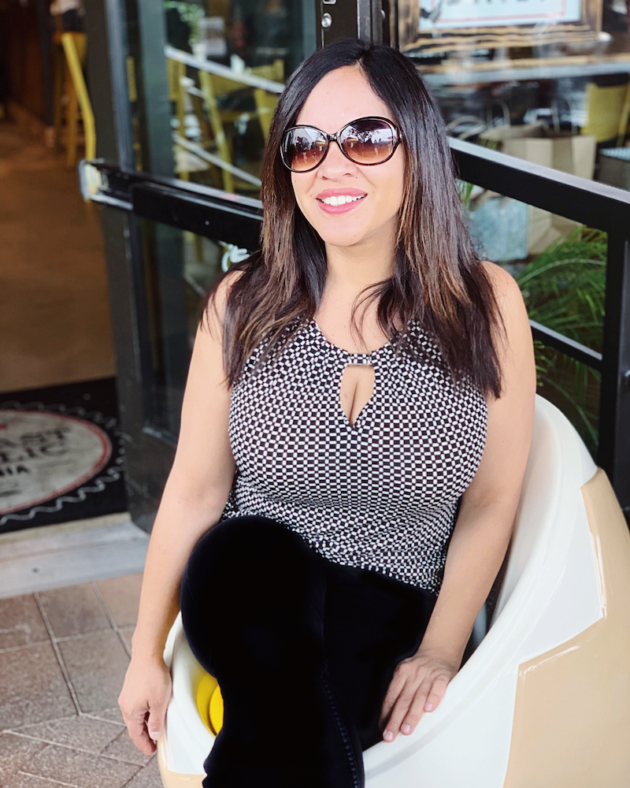 Images: Rockin' Mama, unless otherwise noted.