My little fashionista recently informed me that she no longer needed my assistance picking out her clothes and shoes. I'm certain I told some version of this to my own mother at this age, but it is still surprising that my fierce little girl is more and more independent every day. I knew that when Bobbi-Toads asked if she might be interested in reviewing their line of shoes for girls, I would have zero say as to which styles she might select.
Bobbi-Toads
Those parents who have gone before me warned that my kids would be listening, watching, and imitating my every word and action. As a toddler, my daughter would be next to me as I put on makeup or painted my nails, and as she grew older, she soon requested that I "beautify" her too.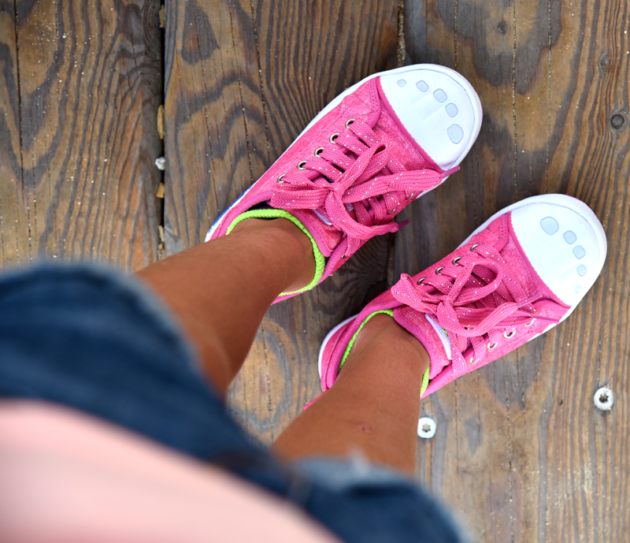 Bobbi-Toads was inspired by little girls' affinity for fashion, dress-up and beauty. Their line of shoes for girls includes shoes with light-up toes and embossed toes that can be painted with nail polish. Bobbi-Toads Light-Ups light up in 5 different colors and are offered in 7 styles. They are available in toddler and big kid sizes and parents can choose from velcro or lace-up. Little girls can also customize these shoes with Bobbi-Stickers.
Bobbi-Toads Paintables can be painted with any nail polish over and over again. Simply remove the nail polish with nail polish remover and then girls can repaint them according to her mood or outfit. As a parent, I appreciate that the Bobbi-Polish is specially formulated from natural ingredients without toxic chemicals. Just like regular nail polish, it is available in a variety of vibrant colors and will dry to a hard, durable finish. And just in case you were wondering, the polish will not stain the shoes.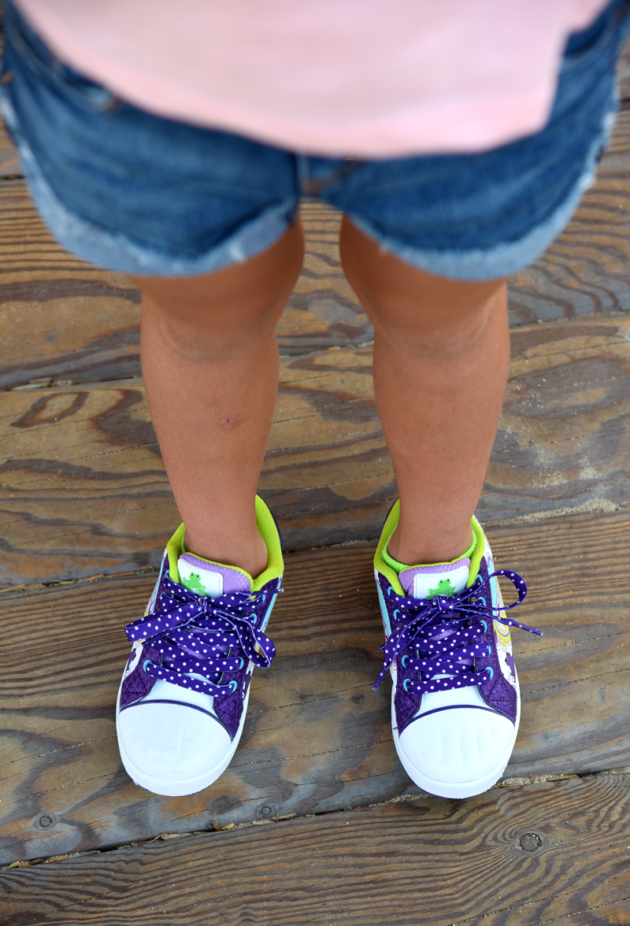 Bobbi-Toads offers a fun, creative way for little girls to expressive themselves. As often as I change my shoes, I can relate to the need to constantly update my favorite fashion accessory. With so many nail polish colors to choose from, little girls can change up their shoes daily, if desired.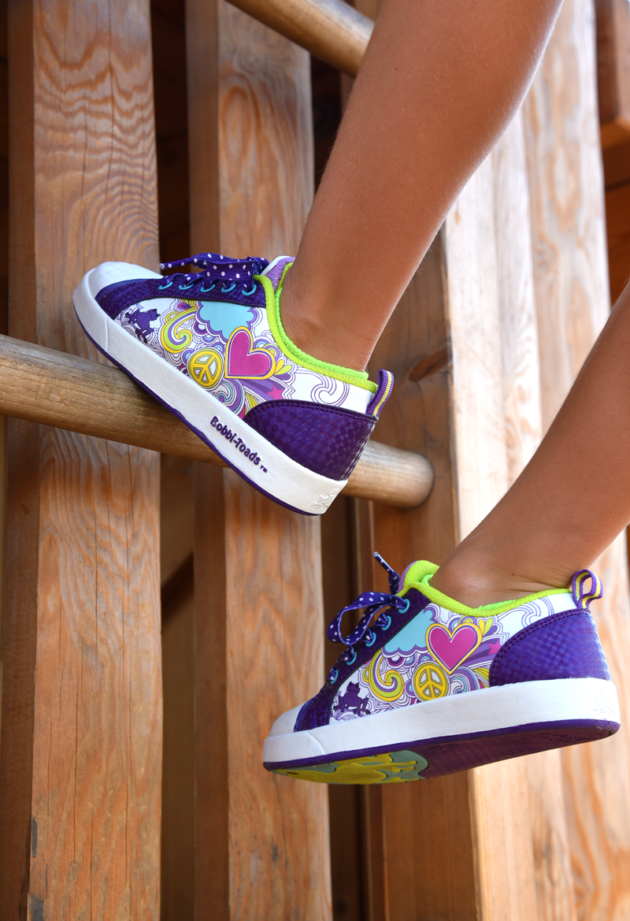 Bobbi-Toads Discount
Bobbi-Toads shoes for girls begin at $49.95. Right now, you can use the code ROCKIN20 to save 20% off your first purchase + free shipping.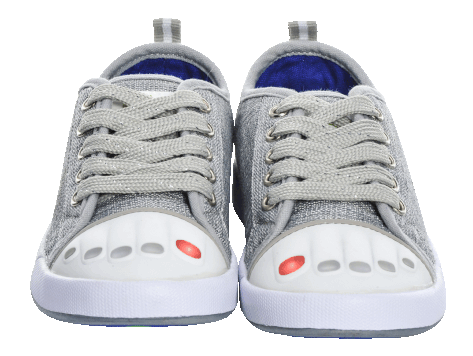 Bobbi-Toads Hurricane Relief
Right now, Bobbi-Toads is donating two pairs of shoes to families affected by Hurricane Harvey for every purchase made using the code TEXAS.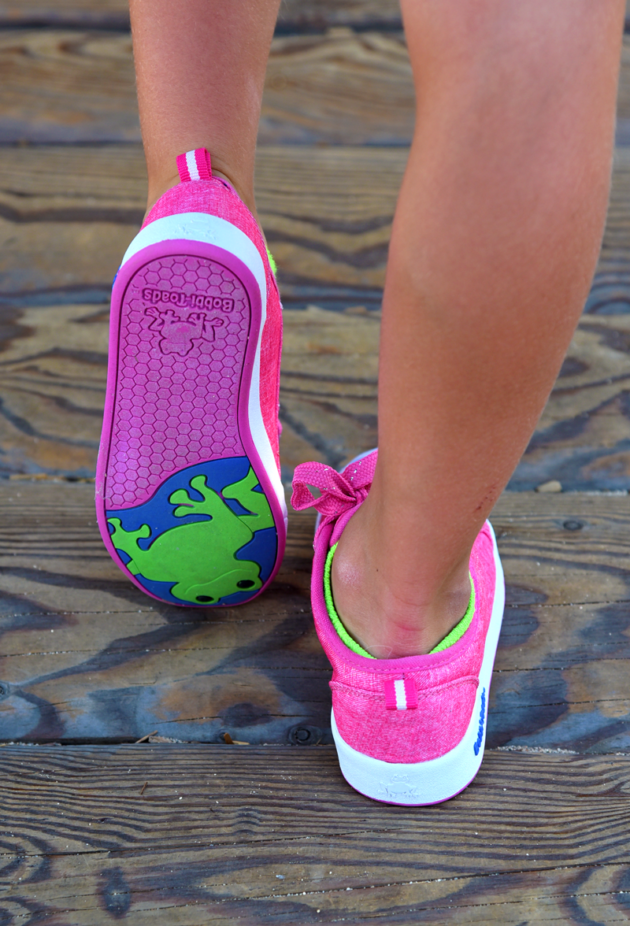 For more information visit Bobbi-Toads, or follow on Facebook, Twitter, and Instagram.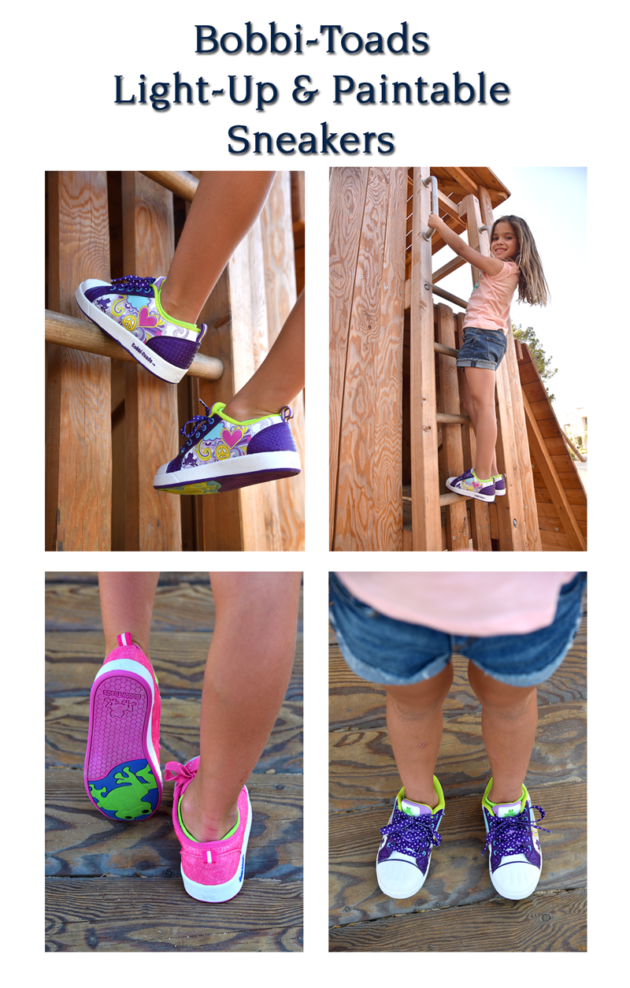 GIVEAWAY: One of you will win a pair of Bobbi-Toads in the style, color, and size of choice. To enter, simply complete the Rafflecopter form and leave a comment with your favorite style. Comments will close on October 4th, 2017 at 11:59 PM PST.
US Residents only. Duplicates and comments not including the above information will be disqualified. Comments are moderated. If you don't see your comment in a reasonable amount of time, send me an email. Bloggers and non-bloggers may enter. If you don't want to leave your email address, please be sure to check back for my announcement on the winner. Please note that winners must respond within 48 hours of being announced/contacted or another winner will be drawn.