{Sponsored}
I can hardly believe that in just a few days, we'll be welcoming a new year. While the holiday season always feels like it comes and goes too quickly, we've had a relaxing few weeks celebrating with family and friends.  Our New Year's celebration will likely be just as quiet and cozy spent with family and a warm meal.  While our Christmas meal always incorporates some of my heritage and our family's traditions, that isn't so for New Year's. Popular foods served during this time include appetizers and finger foods, desserts, and sparkly drinks.  In true New Year's fashion, we decided to take our own twist on traditional Black-Eyed Pea Recipes with a hearty soup.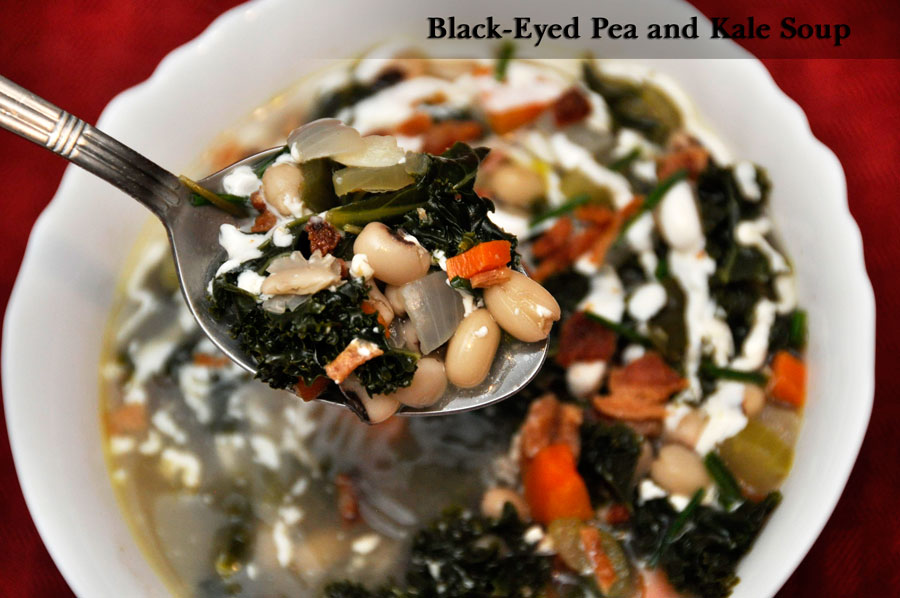 Traditions surrounding New Year's meals include the belief that eating certain foods will bring good luck.  While I don't necessarily believe in "luck," I do think that dishes containing foods like black-eyed peas can be a healthy start to the new year. Traditionally eaten in the south, these legumes contain calcium, folate, protein, vitamin A and fiber.
Here is our Black-Eyed Pea and Kale Soup Recipe!

Black-Eyed Pea and Kale Soup Recipe
Ingredients
1

cup

of dried black eyed peas

64

ounces

of chicken or vegetable broth

1

sprig of fresh rosemary

2

slices

of bacon

1/2

medium onion

chopped

1/2

cup

chopped carrots

1/2

cup

chopped celery

1

bunch of kale

spines removed and chopped

Crème fraîche

chopped chives, and bacon bits to garnish
Instructions
Rehydrate black eyed peas in 4 cups of water overnight

Strain peas and place in a large pot with broth and fresh rosemary

Bring peas to a boil, then simmer for 1 hour or until peas are soft. (Optional, add 2 slices of bacon to soup for flavor)

In a separate pan, sauté onion, carrots, and celery until soft

Add vegetables to soup and simmer

When peas are nearly cooked, add kale

Prior to serving, remove bacon strips if added

Serve soup garnished with crème fraîche, chopped chives, and bacon bits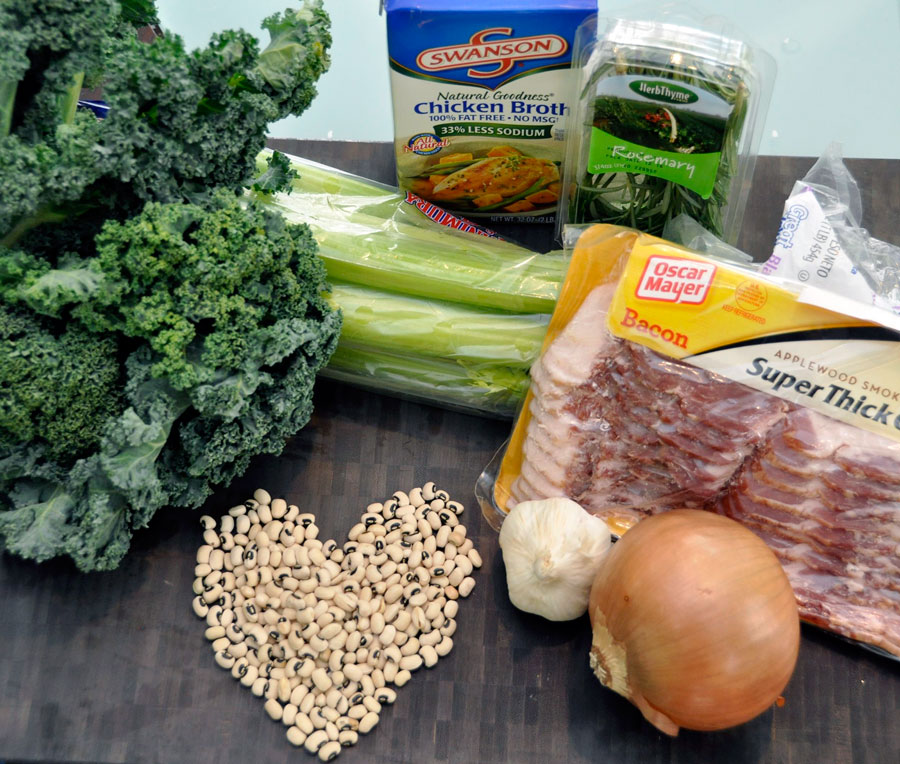 All of the ingredients used in our soup recipe were purchased at Walmart.  While you can definitely substitute canned beans in a pinch, I highly recommend using dry beans whenever possible because they are more affordable and allow you to be in control of what goes in your meal.  Canned beans can contain added sodium, preservatives or other unnatural ingredients and the cans are often lined with BPA.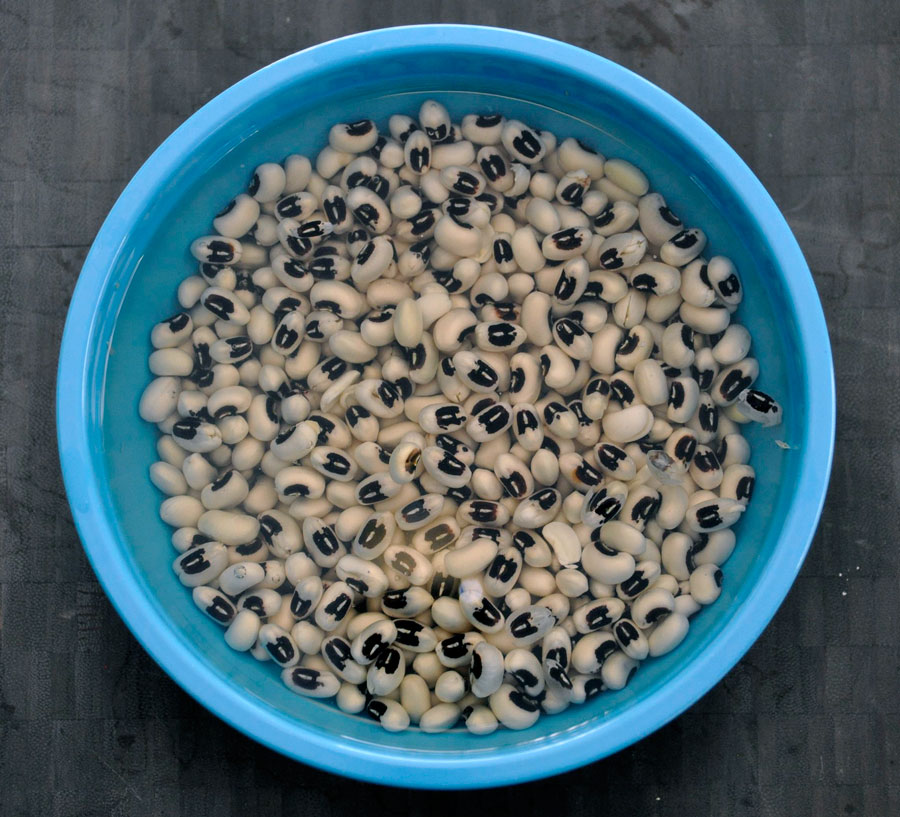 The only real disadvantage to using dry beans is the need to plan ahead of time by soaking them overnight and cooking the beans for at least an hour.
The rich flavor from this soup comes, in part, from the bacon.  If you adhere to a vegetarian diet like I do, you can use vegetable broth in place of chicken broth and omit the bacon altogether. The soup is absolutely delightful without it.  Also remember that since this is a soup, you can substitute your favorite ingredients if you're missing something.
What is your favorite dish to serve on New Year's?  I'd love to share your recipe ideas below!