I'm not sure when my roses grew to this incredible size, but I'm pretty certain it had something to do with Pennington's Flowers & Blooms Specialty Fertilizer. (You may remember that I used it last month in our garden).  They've gotten to be so big, that now some of the bushes need a bit of pruning.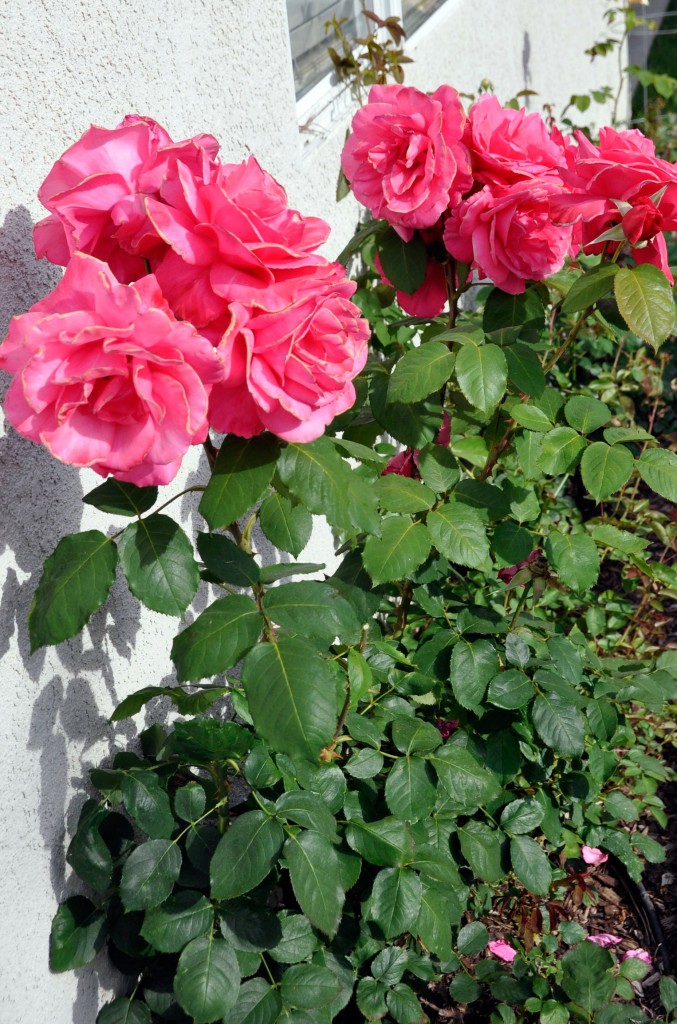 We have had a lovely Spring with warm weather, and many of our indoor and outdoor plants have bloomed.  My husband truly has the green thumb, but he travels often enough to require that I participate in some of the upkeep.  While I refer back to him when it comes to digging and preparing our soil for planting, I still manage to water and prune some of our plants, including our gorgeous rose bushes!  To help me keep our plants, flowers, and trees thriving while he's gone, I've been using a few new gardening tools from Black & Decker.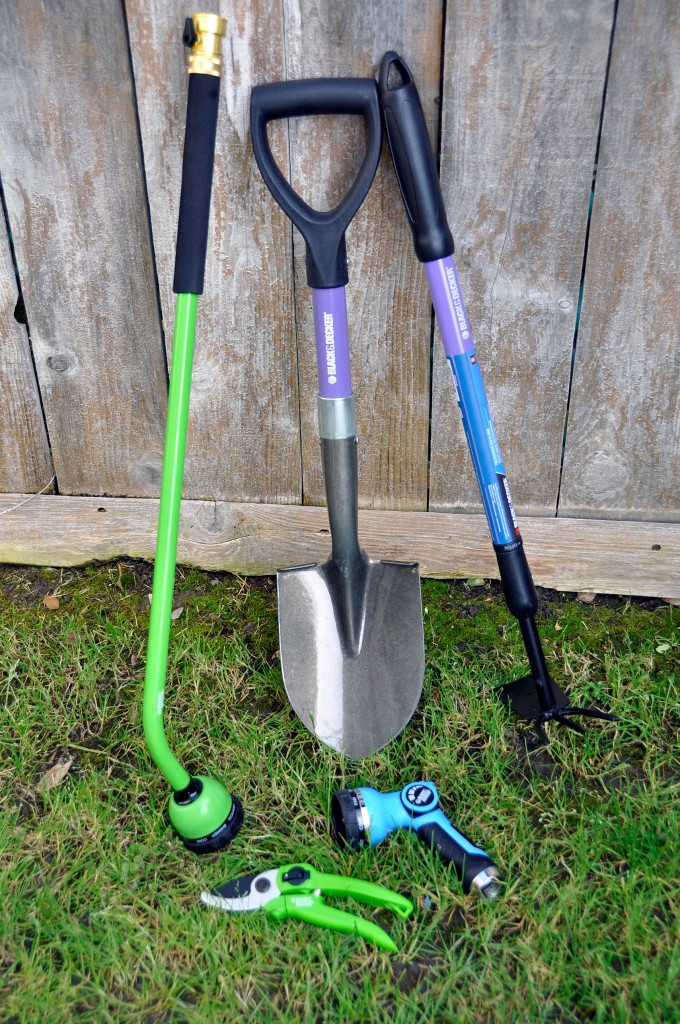 As you can see from the above photo, the first thing I needed to do was prune my rose bushes.  Using Black & Decker's Bypass Pruner made this task practically effortless.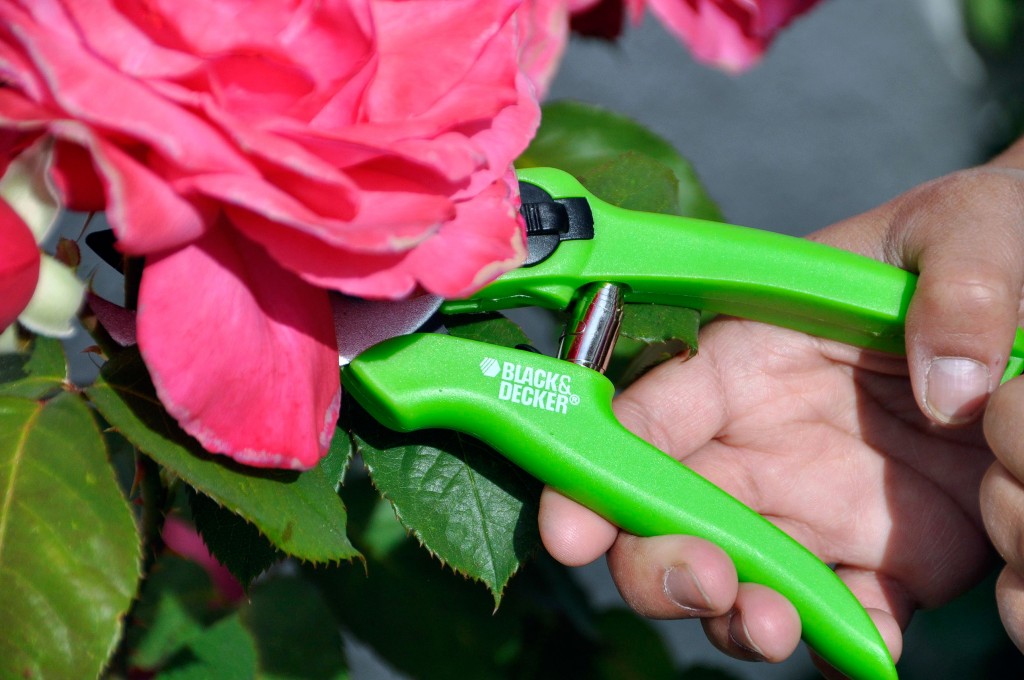 The blade is sharp and the handles are ergonomic and easy to grip.  One thing I learned while testing out this product is that this particular pruner is ideal for living plants.  If you have dry, dead plants, speciality plants, or delicate flowers, you might consider using a different type of pruning shears.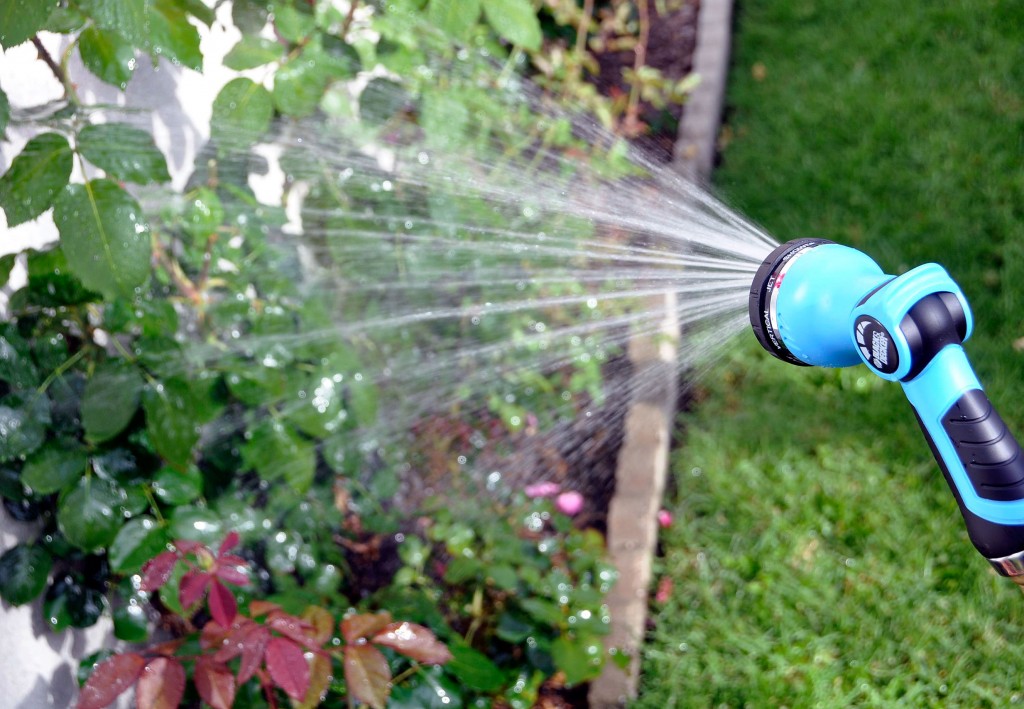 Given our somewhat dry, desert-like climate, our flowers, plants, and trees require regular watering.  Black & Decker sent two types of watering tools…a Spray Nozzle and a Water Wand.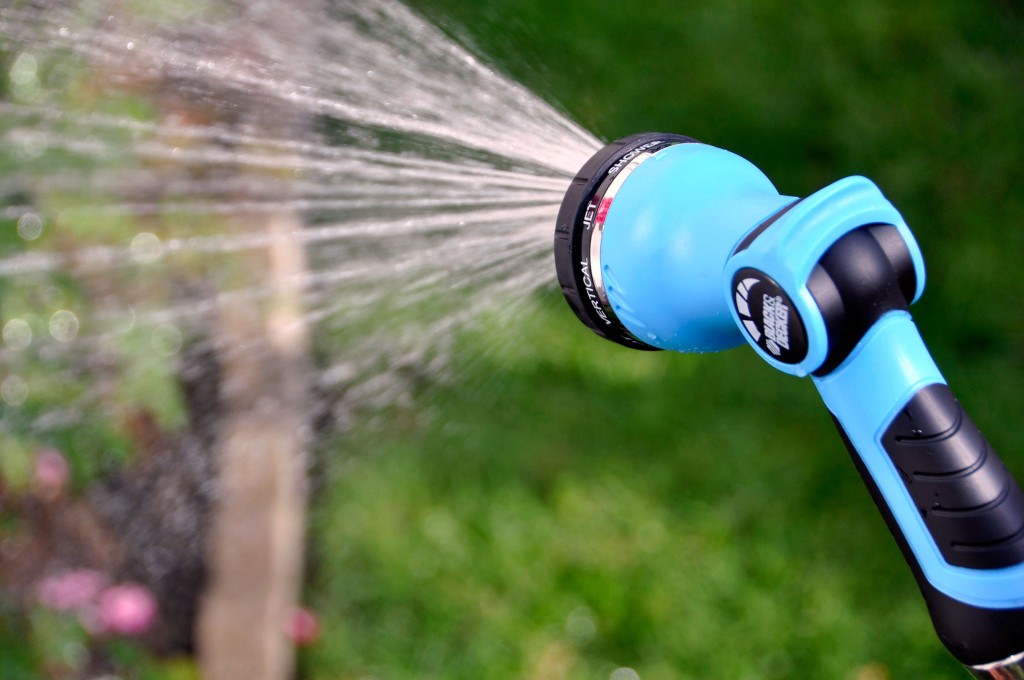 This spray nozzle is also ergonomically designed and features an 8-pattern spray head.  Simply attach it to the hose, and you're ready to water!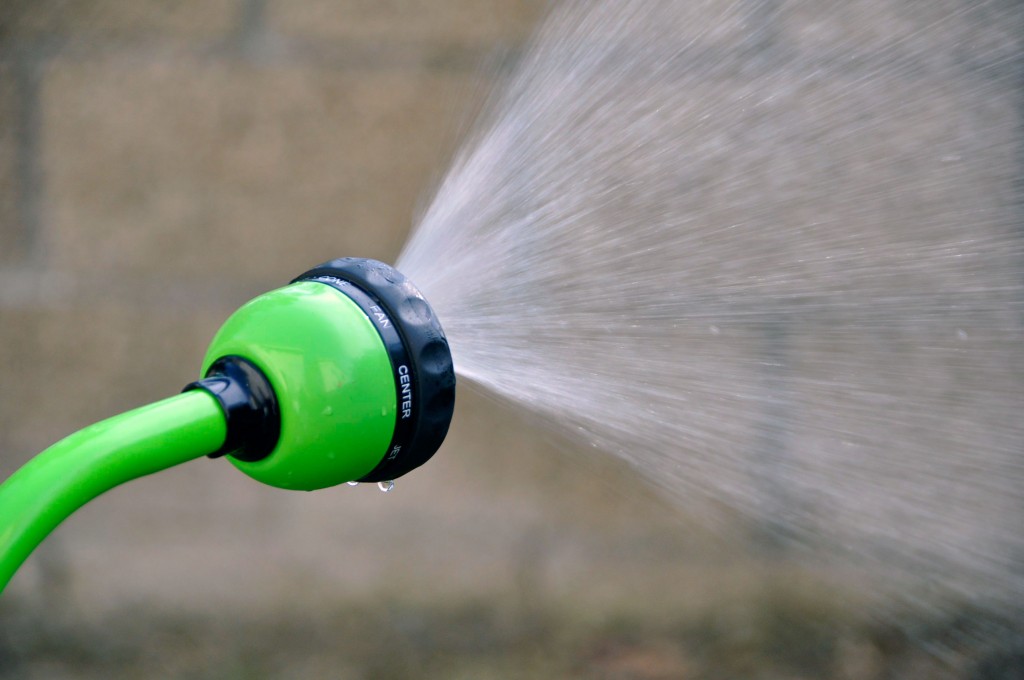 The water wand is ideal for hard-to-reach areas and features 9 spray patterns and a comfortable foam grip.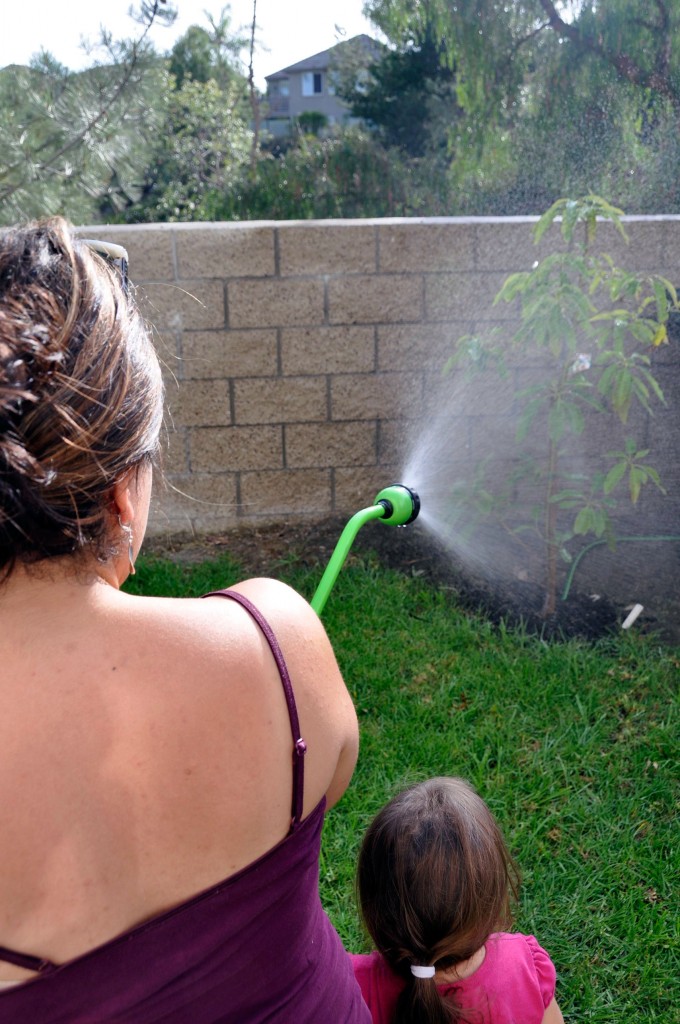 Like the spray nozzle, it attaches to the hose with ease.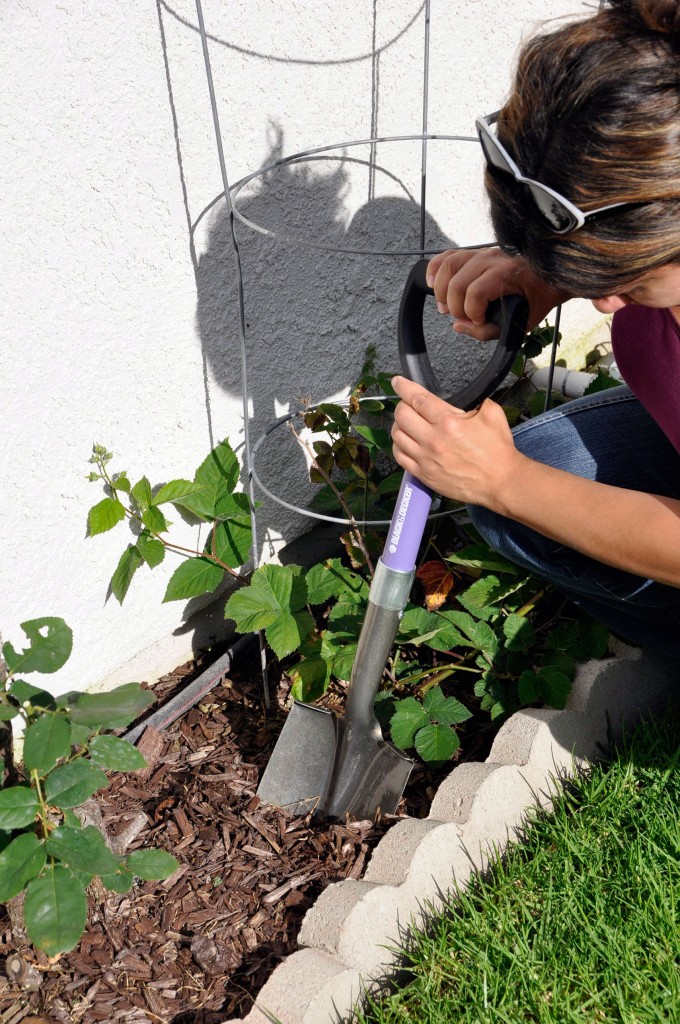 For small planting projects, the Mini Shovel is ideal, considering its compact, lightweight design. It likely won't be able to handle projects where large areas of dirt need to be dug out, but it suits are small home garden just fine.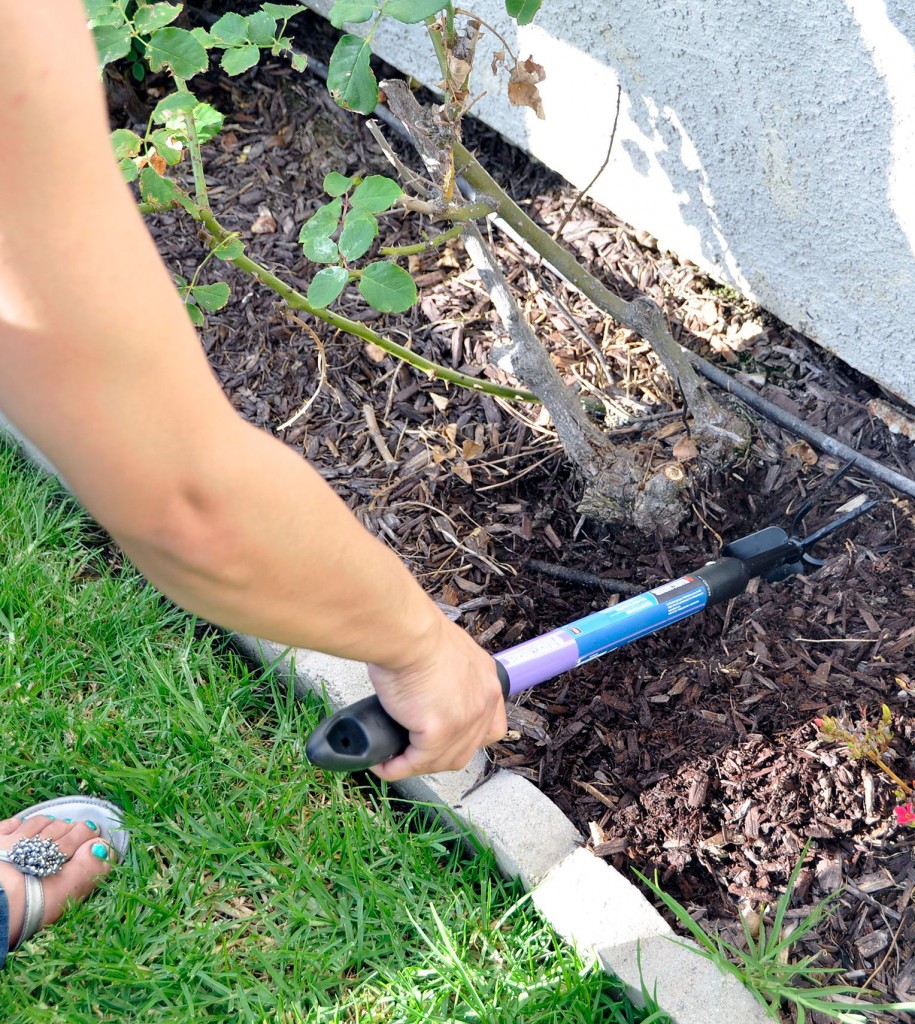 When we moved into our home, many of the plants, trees, and flowers you've seen in our garden were already there.  From time to time, we'll add fruits, vegetables or other plants to the mix so a small hoe is always useful. Black & Decker's hoe features an extendable handle and soft grips. This particular tool would be idea for our small projects where the dirt isn't incredibly tough or the weeds firmly rooted in the soil.
Overall, I really like the aesthetics, price, and functionality offered by Black & Decker's new Garden IQ Series.  The tools are offered in more attractive colors (including some colors for women), are competitively priced, and work well for the typical small garden. You can view the entire line at your local Walmart store or online.

Latest posts by Caryn Bailey
(see all)