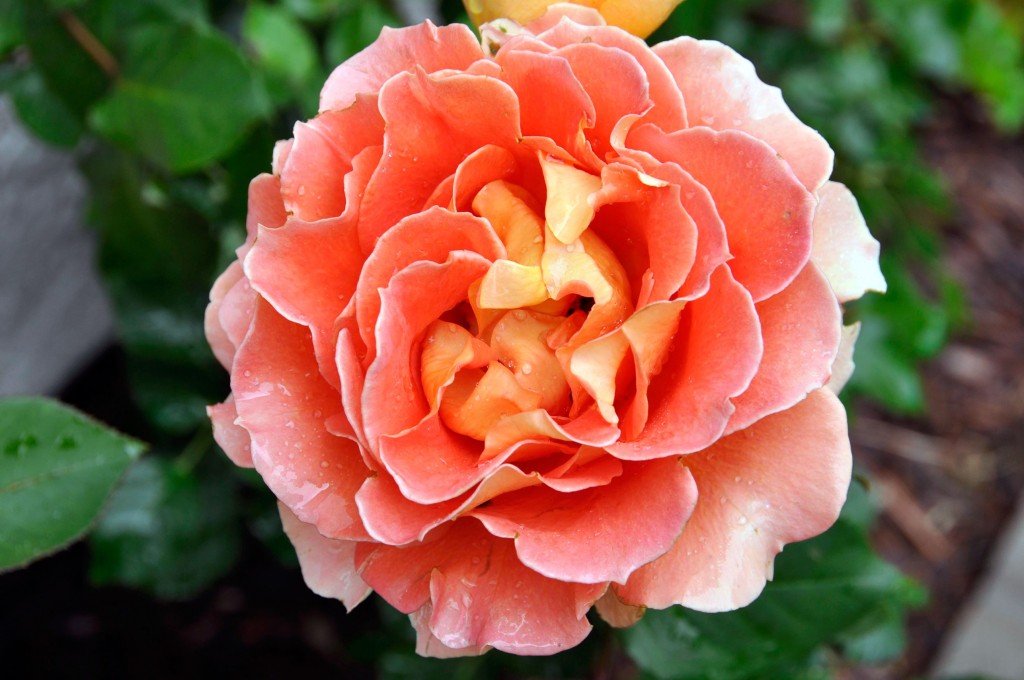 After an unseasonably cold winter in Southern California, we are finally starting to see some signs that Spring is here.  Our roses, which haven't had flowers in months, are beginning to bloom with color. My husband and I are always planting things…fruits, vegetables, herbs, flowers…  You would think in a climate that sees plenty of sunshine, it would be relatively easy to maintain a garden. However, the challenges of snails, weeds, and soil mean that our successes are often few and far between.
I don't have a lot of experience with gardening (I leave that to the hubby), so when I was asked to review a few new products designed to streamline the process, I agreed, hoping to learn something in the process.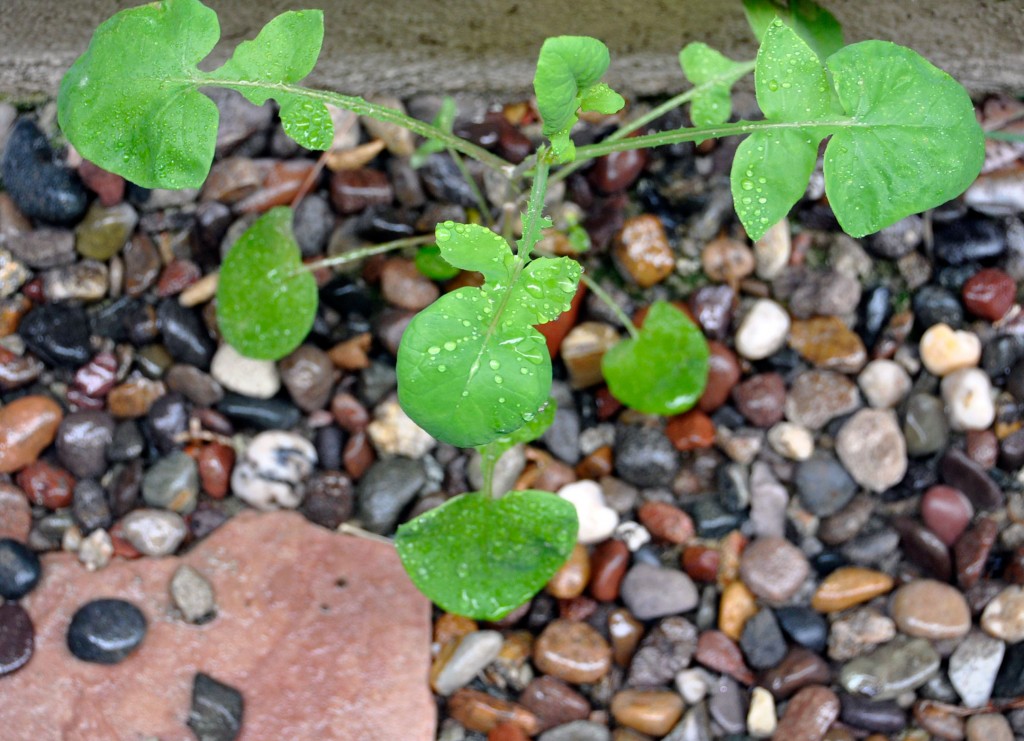 While we don't have a huge weed problem in our yard, we have noticed at least one or two rather large ones sprouting in the past year or so.  Fortunately, they are not located near our fruits, vegetables or flowers and are more unsightly than troublesome.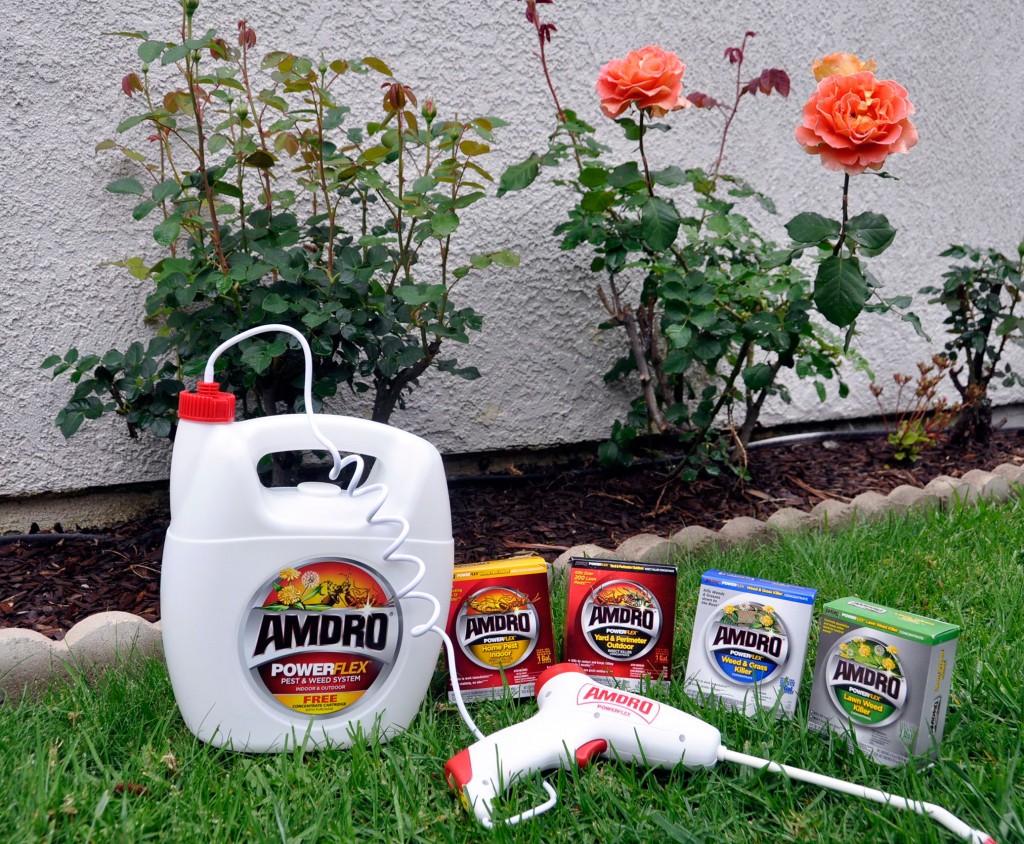 Amdro just introduced an easy, seamless way to control pests and weeds with their new PowerFlex Pest & Weed System.  Many comparable products require mixing and measuring, which is why this system is so brilliant.  With this one product, my husband can treat pests or weeds.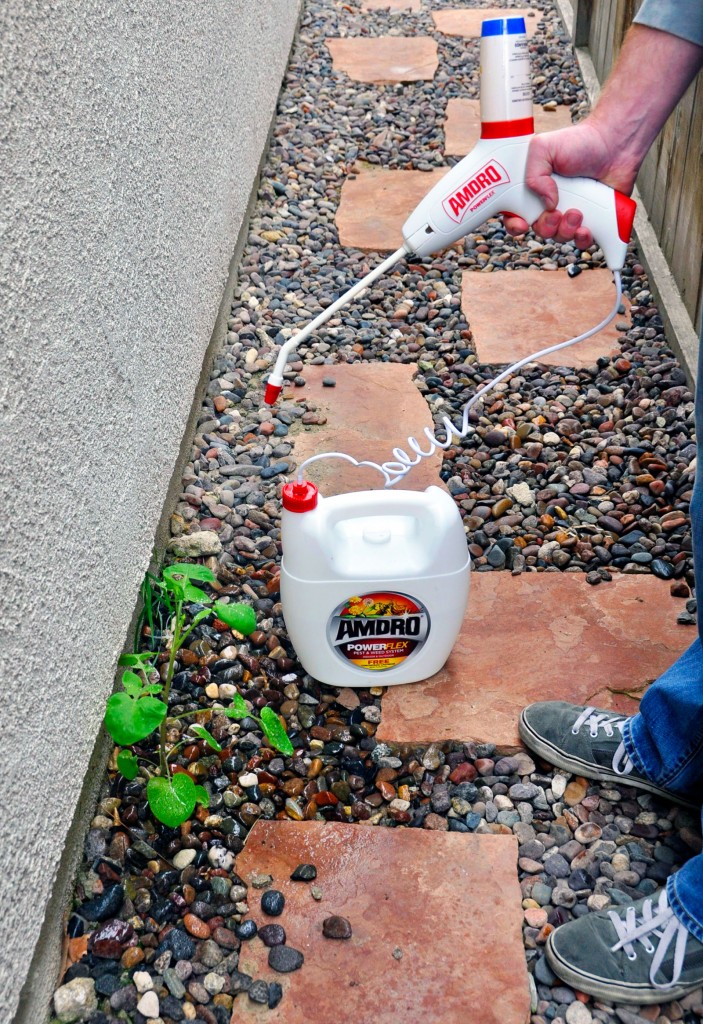 The system includes a reusable one gallon tank that is then filled with water.  Simply choose the product you wish to use (there are four cartridges which target two types of weeds, indoor, and outdoor pests), twist in the cartridge, and spray to treat the weeds or pests. What is nice about the Amdro PowerFlex Pest & Weed System is the fact that my husband can actually go back and forth between treating weeds and pests, if desired, by simply removing the first cartridge, flushing the sprayer with water, then twisting in a new cartridge. The system concentrates the solution, which takes the guesswork out of ensuring they are mixed appropriately.  We can even store the tank without having to worry about residual chemicals.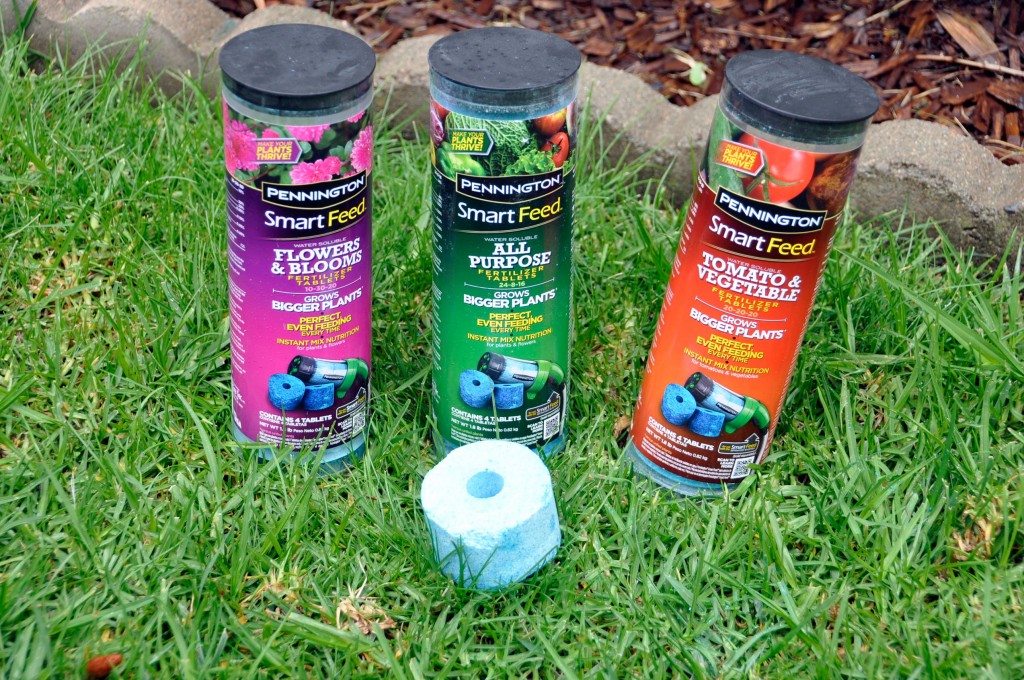 When we started planting fruits and vegetables in our backyard, we had no idea how successful we would be. Our lemon tree produces fruit in abundance, and once the weather is consistently warm, we have a plethora of vibrant, colorful roses.  We have grown tomatoes and blackberries, but our avocado tree has yet to produce fruit, and we haven't had a lot of success with other plants.  While we have thought about using fertilizer to help our plants grow, we've never actually explored the idea fully until we were introduced to the Pennington Smart Feed Sprayer System.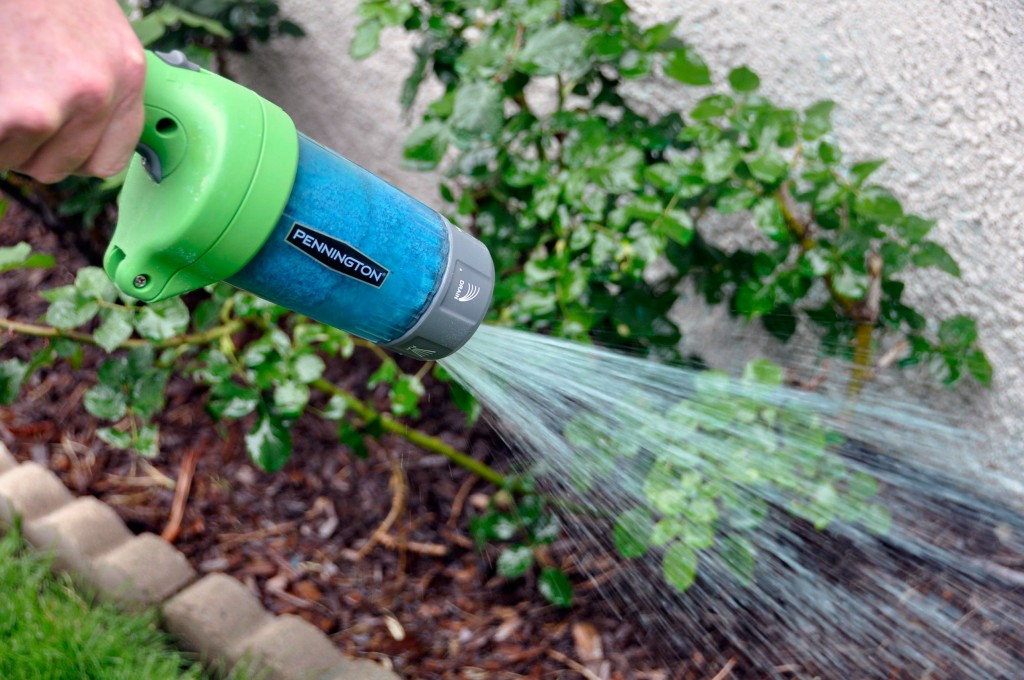 Similar to Amdro's PowerFlex Pest & Weed System, there is no mixing or measuring of product.  Simply attach the sprayer to your garden hose, place one of the fertilizer tablets into the system, and feed your plants during watering.  Pennington's specialty fertilizers are available in one of three formulas:  All-Purpose, Tomato & Vegetable, and Flowers & Blooms.  Each tablet is pre-measured and can feed up to 300 square feet of garden space.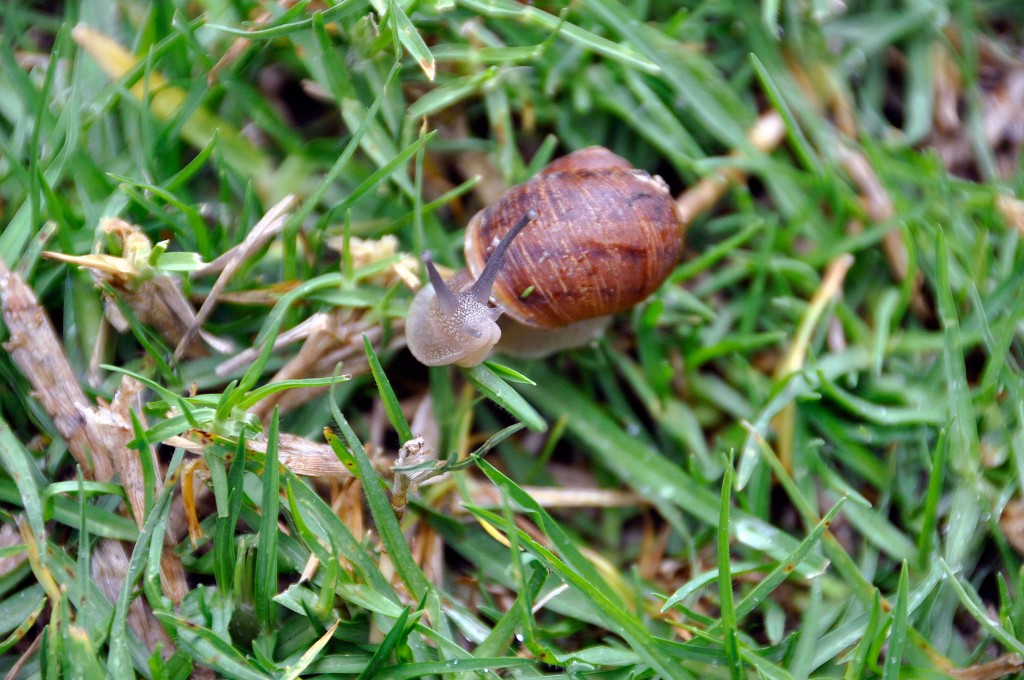 There are a myriad of factors that must be in place in order for a garden to be successful.  While we don't have any control over our weather, there are things we can do to help ensure success.  Weeds and pests can wreak havoc on a garden and a bit of fertilizer can do wonders for helping plants grow, bud, and bloom. Amdro and Pennington's new products help experienced and aspiring gardeners tame these obstacles by offering easy-to-use systems that don't require mixing, measuring, or storing of chemicals. Both systems retail for $10-12 each and are available at your local Walmart store.

Latest posts by Caryn Bailey
(see all)