At 67, my mom is more active than most. Just last year, we hiked Bryce Canyon and Zion National Parks, and the year before she tracked 5-7 miles each day for ten days while we took a deep dive into Paris. Retirement is a fleeting thought and I imagine that even if she does retire, she won't spend her days at home. Her physical fitness rivals that of someone much younger than her, and her mental capacity rivals my own. As independent as she is, I cannot imagine her aging anywhere but in her home. She is healthy and vibrant and surprisingly connected. As technology continues to evolve, connected independence is a not-too-distant reality.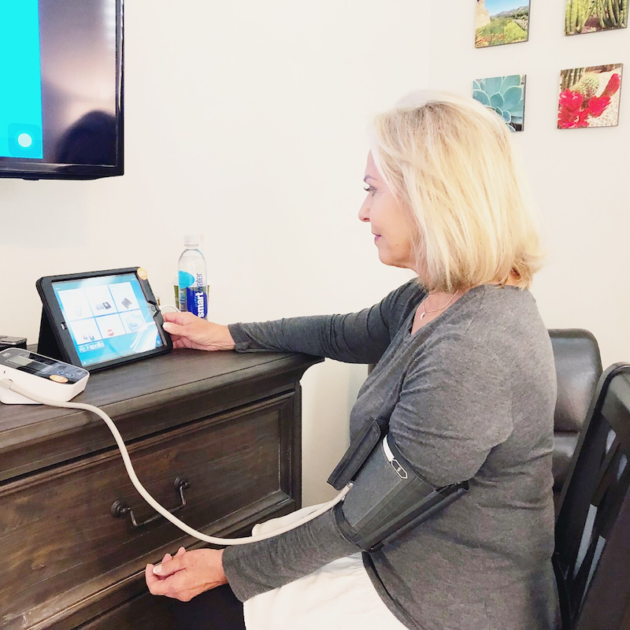 Aging and Independence
According to the AARP, 90% of adults over the age of 65 prefer to age in their current homes as opposed to moving to an assisted living or retirement community. Cox Communications recently partnered with senior living experts to showcase the reality of connected independence. Technology has evolved considerably, and we are living in an era where older adults will be able to safely and comfortably age in their homes.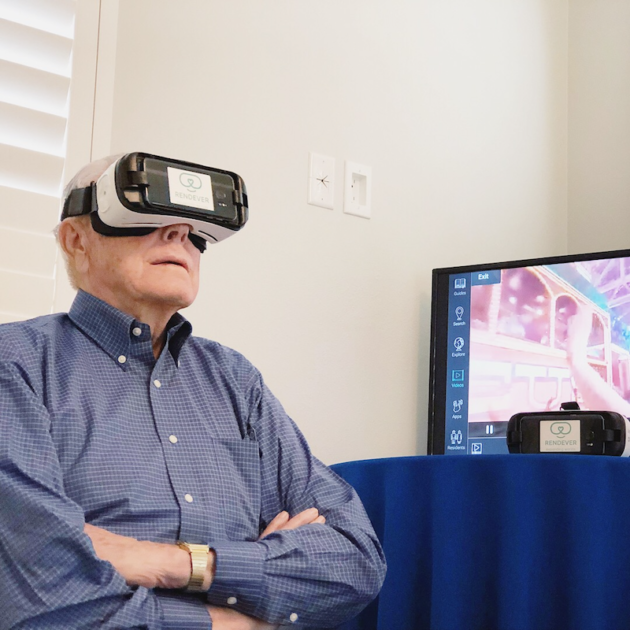 How Technology Can Help Seniors Age With Dignity
My nursing school visits to our local senior center were always bittersweet. Meeting these vibrant men and women who knew and experienced things I had yet to dream of was shadowed by the reality that some had lost loved ones and were relinquished to living in a place that was not their home. Director of product marketing at Cox Communications recognizes that "smart home technology can help families avoid the wrenching decision and expense of moving an aging parent to an assisted living facility." A connected home can help seniors accomplish their day-to-day routine while preserving and even enhancing their quality of life and mental well-being.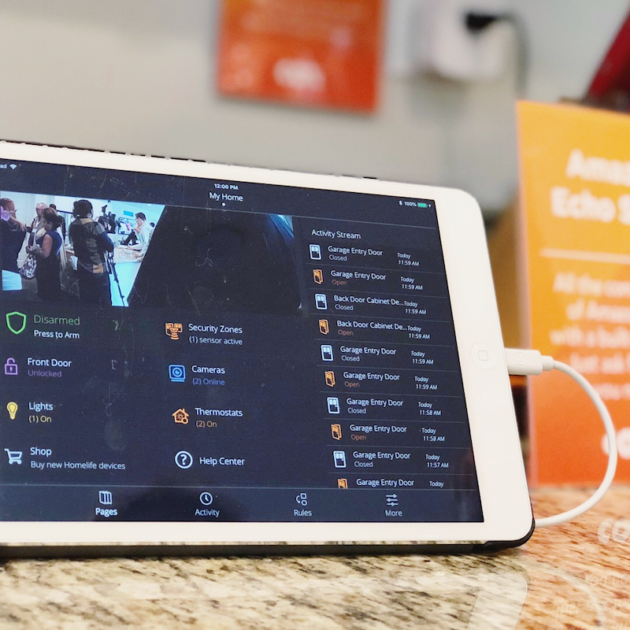 10 Best Smart Devices For Seniors
Last week, Cox Communications showcased next-generation technology in a smart home specifically designed for seniors. Highlights included telemedicine where health care providers can manage their patients in the comfort of their home, virtual reality which immerses seniors in global destinations, and safety devices designed to give children and caregivers peace of mind.
Telemedicine: One of the biggest concerns children and caregivers have is the health and safety of their senior parent. As the number of chronic medical conditions increases with age, access to care becomes an obstacle. Trapollo is a telemedicine service that enables doctors to diagnose and treat seniors from the comfort of their home without traveling to their local emergency room or urgent care wrought with long lines and the potential for exposure to infectious disease.
Virtual reality (VR):   For the senior who is no longer physically able to travel, it represents one more loss. Rendever is seeking to reconnect and inspire seniors with their virtual reality platform. Along with traveling to their favorite destinations, Rendever can also help seniors relive their favorite memories by visiting their home or favorite park.
Telepresence: Those who care for their aging parents may feel conflicted about not being able to be present at all times. Double Robotics is using technology to make it possible for people to see and be seen via a remote-control robot from anywhere in the world.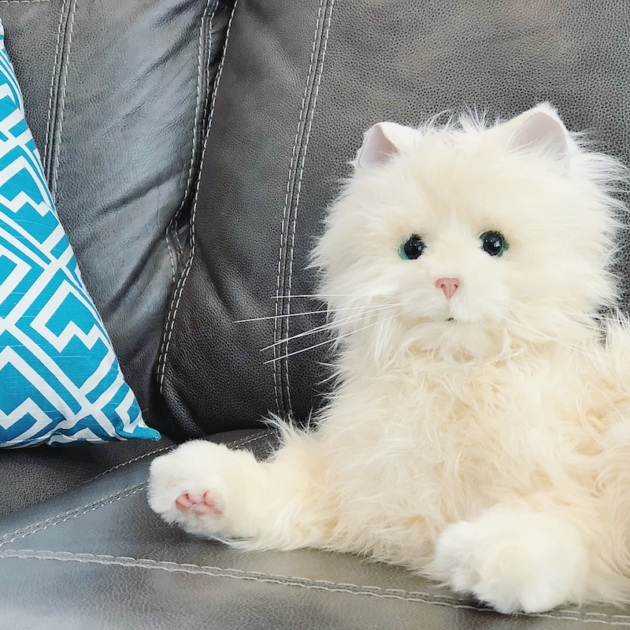 Smart Companion Pets: For many seniors, having a pet is no longer realistic due to physical ability or mental capacity. Joy For All designed a smart, responsive companion pet designed with realistic fur and pet-like sounds.
Smarter Shopping With GeniCan:  Simple day-to-day tasks like grocery shopping can increasingly become a challenge for the aging adult. GeniCan is streamlining this process with their smart garbage cans that scan items as they are thrown away. The companion app builds a shopping list based on those items that need to be replaced, then schedules home delivery through Amazon Dash.
Smart Pill Dispensers: With aging often comes a set of medications designed to manage chronic illnesses. To help seniors remember to take their medications, LiveFine developed a smart pill dispenser which sends audible and visual alerts up to 30 minutes before pills are scheduled to be taken.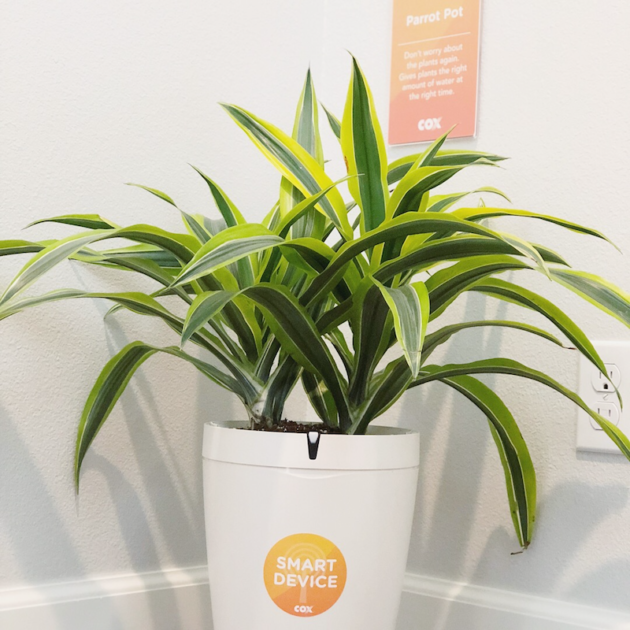 Smart Plants: Maintaining a plant is a challenge. For the senior who has physical or mental limitations, the Parrot Pot is a smart solution for worry-free plants and flowers. The smart flowerpot is outfitted with four sensors that monitor light, temperature, soil moisture, and fertilizer levels in real-time. The companion app also includes a database of over 8,000 plants with advice on how to ensure these plants thrive.
A "Smarter" Home Phone: Diminishing senses can pose practical challenges for seniors. Clarity designed a landline telephone featuring the technology to make sounds louder, clearer, and easier to understand. The phone is outfitted with photo memory buttons so that seniors can place a call with the push of a button.
Voice-Activated Remote Control: Cox Communications recently redesigned their Contour remote control. This voice-activated TV remote control makes it easy for seniors to find their favorite shows using just their voice without having to press buttons or navigate menus.
Smart Safety for Seniors: Through Cox Homelife, smart devices like motion sensors, carbon monoxide detectors, water/flood sensors, glass break sensors, plugs, thermostats, video cameras, and door locks work to keep seniors safe by providing audible and visual alerts.
All of the devices in Cox Communications' Senior Smart Home were running on their reliable, high-speed network. Learn more about how Cox is working to prolong seniors' quality of life while reducing care-related costs by visiting Cox Homelife Care.
Latest posts by Caryn Bailey
(see all)