My love for running grew during High School PE. The high school I attended was known for their excellence in Cross Country as a sport and was uniquely situated against a prominent mountain range with trails that allowed for distance and varying terrain. Being required to run grew into a passion for the sport, although it was something I did mostly to stay in shape as opposed to competition.
These days, you'll often find me running at my local gym, because I can run year-round without concern for our city's extreme heat waves. I'm what you might consider a short-to-moderate-length runner. On average, I prefer to run under 6 miles with a speed of 10 minutes per mile.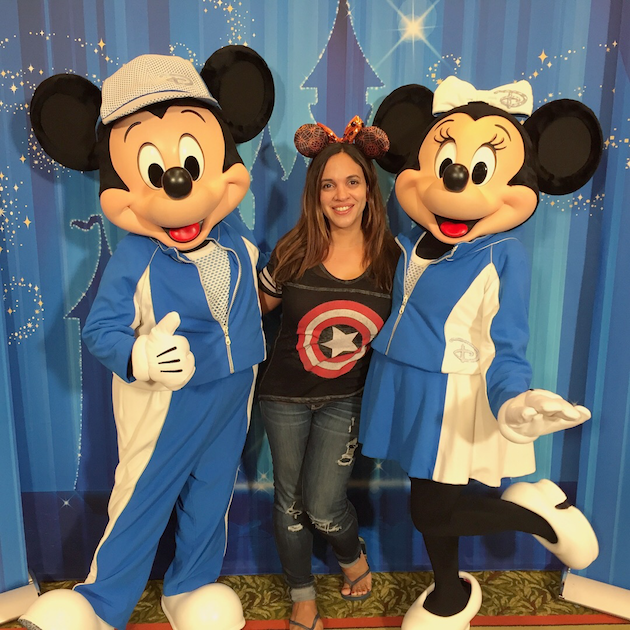 Every week, you'll find a race happening in Southern California, and a great resource for finding them is RunningInTheUSA.com. However, if you are a Disney fan, you've likely heard of runDisney races. These magical races take you through Disney Parks including the Disneyland Resort, the Walt Disney World Resort, and Disneyland Resort Paris. There are 9 themed weekends that take throughout these parks and include marathon and half-marathon races, 10Ks, 5Ks, and Kids Races. Additionally, the weekend includes guest speakers, the latest in running gear and race merchandise and more at the runDisney Healthy & Fitness Expo. What is wonderful about a runDisney race is that there really is a race for everyone.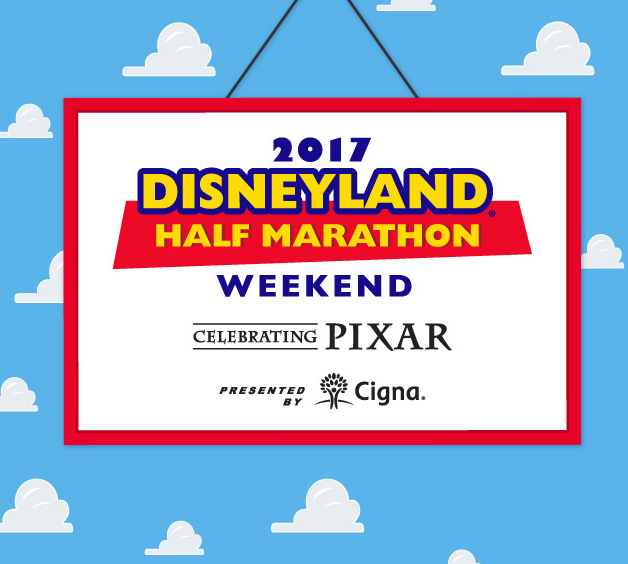 runDisney Races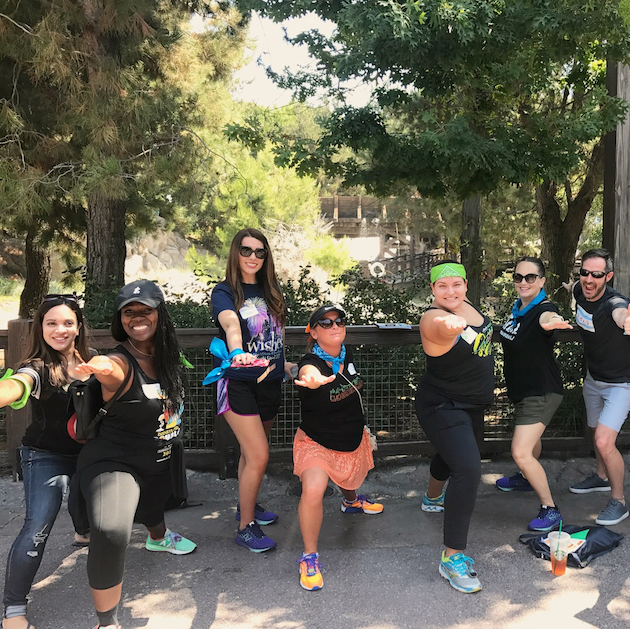 Over the weekend, Cigna sponsored the Disneyland Half Marathon weekend at the Disneyland Resort. During this magical weekend, runners raced "to infinity and beyond" as Cigna and runDisney celebrated Pixar with a Half Marathon, a 10K, a 5K, a Double Dare and Kids Races. As the presenting sponsor of this event, Cigna also hosted a Blogger Meet-Up where we were treated to a healthy lunch and embarked on the Cigna Great Race through Disney California Adventure Park. Through a series of challenges, we learned about the importance of taking control of our own health including getting an annual check-up and knowing our personal vital numbers. You can learn more about Cigna's Go. Know. Take Control. campaign here.
Cigna Go. Know. Take Control.
Go: An annual check-up may help save more than just your life. It will give you the knowledge you need to be a healthier you.
Know: Four numbers help tell the story of your health – blood pressure, cholesterol, blood sugar and BMI. Knowing them could save you up to $1,400 a year.  Plug your numbers into Cigna's tools to know more about your health.
Take Control. Use Cigna's articles and tips to inspire a healthier you.
5 Beginner Running Tips
Whether you have been running most of your life, or you are a beginner, there are several tips to ensure your race is enjoyable and that you stay injury-free.
Cross-Train: Cross-training mixes a variety of exercises such as aerobics, strength and flexibility training. These exercises are completed at varying levels of intensity to maintain a high level of fitness. The goal is to vary the stress placed on specific muscles to enhance performance and reduce the risk of injury. Exercises can include the following:

Aerobic: Running, swimming, biking, rowing, jump rope, hiking, stair climbing
Strength training: Calisthenics (push-ups, crunches and pull-ups), free weights, machines
Flexibility: Stretching, yoga, using a foam roller
Skill conditioning: Sprinting, agility, plyometric and balance drills

Sleep: I am guilty of not getting enough sleep, pushing my body to its physical and mental limit. Did you know that sleep can actually improve your speed? The central nervous system (CNS) is the main component of speed and when you sleep, you will notice that you can run longer, further, and faster. Your body uses information from past runs to develop motor learning behavior. Over time, your CNS learns which muscles will produce the most efficient movement, leading to a mastery of those movements.
Stretch: One of the most common cause of injuries is a lack of flexibility. Tight calves, hip flexors, IT bands (side of thigh), quadriceps, lats (back) and adductors (groin) put the runner at risk for injury. If you have a desk job where you sit a lot, you will likely have tighter muscles. Stretching before and after a run will help keep your muscles as flexible as possible. Here are four stretches you can easily accomplish before your run.

Calf stretch: Put both hands against a wall with arms extended. Lean with one leg bent forward and the other leg extended back. Keep your knee straight and foot positioned forward. Push rear heel to floor (toe pointed straight ahead) and move hips slightly forward. Hold stretch. Repeat with opposite leg.
Back stretch: Kneel in front of a chair or stable surface. Place one hand on the surface and slowly lower chest toward the ground. Feel the stretch in your upper shoulder area around your armpit. Do not arch your lower back, and tighten your core as you lower your chest. Repeat on opposite side.
Quad stretch: Kneel with one knee on a padded mat and your other foot positioned forward. Place back foot onto a stable surface like a bench. Slowly drive hip forward and squeeze glute on the same side as the quad being stretched. Hold stretch. Repeat with opposite side.
Groin stretch: Stand next to a stable, knee-high surface. Place your foot on the surface and slowly reach your hand toward your feet. Feel the stretch in the groin area of your leg on the surface. Keep both toes straight ahead, as feet may have a tendency to point outward. Do not shift hips toward leg on the surface. Repeat on opposite leg.

Nutrition: How you finish your race can largely be determined by what you eat. Fuel your body in the days leading up to, during, and after the race so that you feel good and finish well. Remember to refuel during 3-5 hour runs with carbohydrate gels and Sports Beans at the 10K mark and every 10K thereafter. When you have completed your run, be sure to replace lost electrolytes with a sports drink. Your body requires more carbohydrates and protein, which can be achieved by adding 10-20 grams of whey protein to your sports drink.

Carbs: Marathon runners should follow a carbohydrate-based diet. These carbohydrates are stored in your muscles and used as fuel for your run.
Protein: Protein provides the building blocks necessary to repair damaged muscles. Protein also helps to slow the release of carbohydrates into the system for a steady infusion of energy.
Water: The proper hydration plan will enhance performance during training and competition while minimizing the risk of dehydration, over-hydration, heat illness, and injury.

Post-Race Recovery: Begin your recovery while you run. This will prevent injury, overall impact to your health, and subsequent improvement as a runner.

Refuel Immediately: For 2 hours post-run, your body will be rebuilding and replacing what it has just expended. Do not wait until you are home to begin refueling. Keep a recovery drink on-hand that you can begin consuming right after your race.
Continue to Hydrate: After the first 2 hours post-run, your body's metabolic processes will slow. Recovery will continue, so be sure to continue to hydrate to avoid muscle soreness.
Keep Muscles Warm and Dry: Keep your muscles warm and loose so that you can use your body's healing metabolic activity to then stretch the major muscle groups.
Unwind and Loosen Up: Relax. Get the free massage offered at running events. When you are home, do some gentle stretching to decrease pain and soreness.
Avoid Anti-Inflammatories: Over time, anti-inflammatory medication and interrupt the body's normal healing process. Instead, drink water, elevate your legs, and consume foods that promote an anti-inflammatory response in the body such as whole grains, beans, leafy greens and healthy fats from avocados, nuts, and wild-caught fish.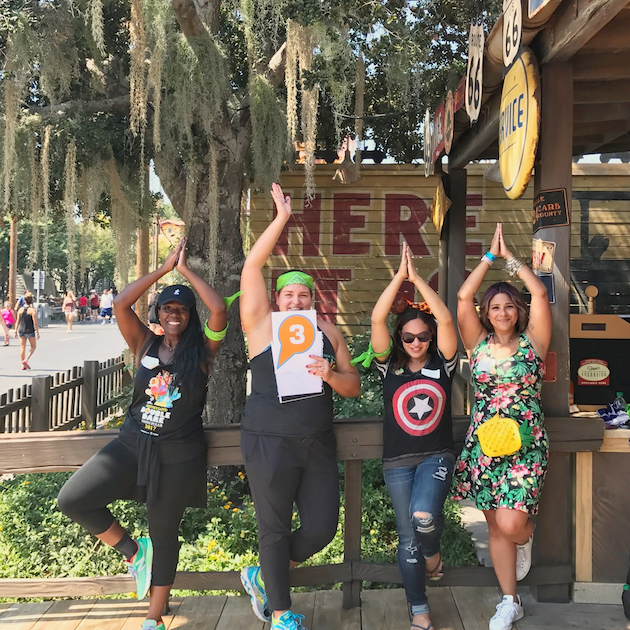 Prepare to Race Resources
Visit Cigna for more information on preparing for your first race.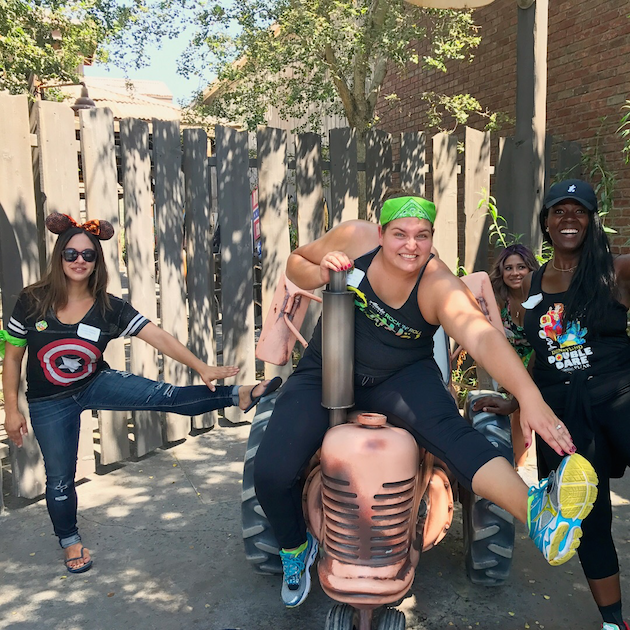 runDisney Training Programs
Visit runDisney for training programs courtesy of Jeff Galloway including Marathon Training Programs, Half-Marathon Training Programs, and 10K Training Programs.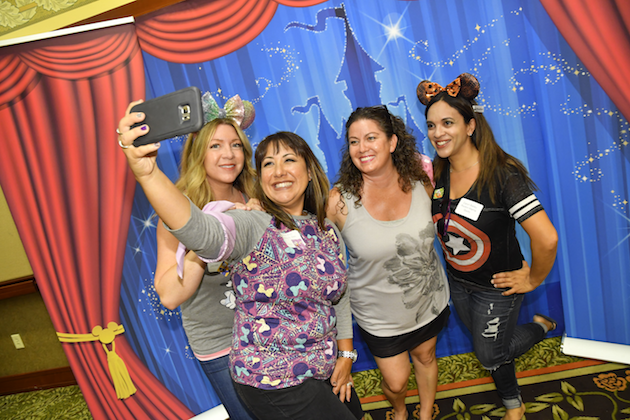 *Some information courtesy of Antonio Williams, M.S., NASM, P.E.S, Health Engagement Consultant and Brittany Onufrak, MS, CWP, Cigna Health Educator, Consumer Health Engagement. 
Latest posts by Caryn Bailey
(see all)