The moment you walk into Bad to the Bone BBQ in San Juan Capistrano, you can smell its authenticity. Named "best BBQ" in Orange County by The Orange County Register, Bad to the Bone is the first restaurant to offer "real pit BBQ" to Orange County residents. In addition to offering locals and visitors authentic BBQ, the restaurant offers grab-and-go meals for takeout along with catering and on-site grilling for semi-private events.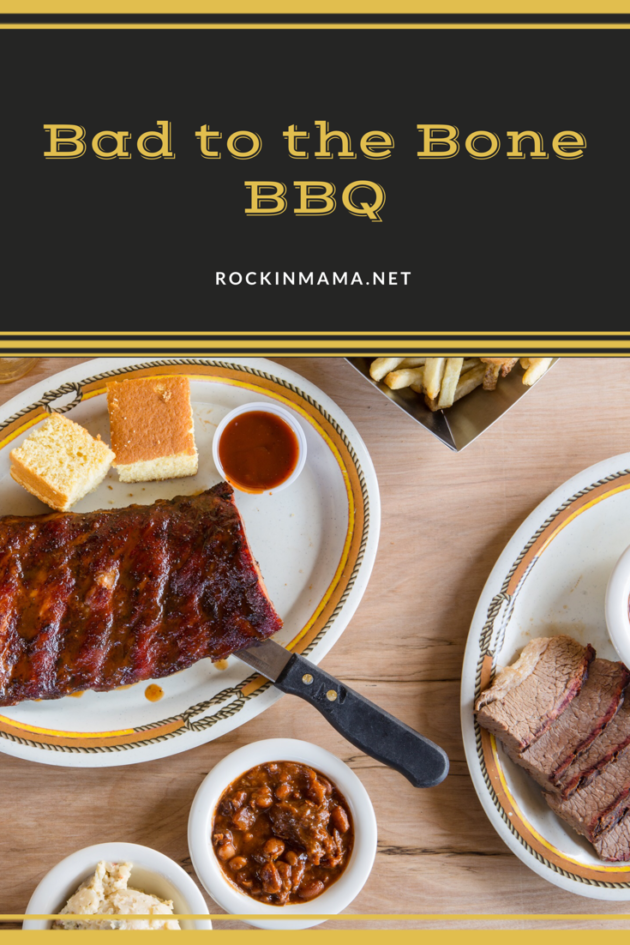 Consideration provided by Bad to the Bone BBQ.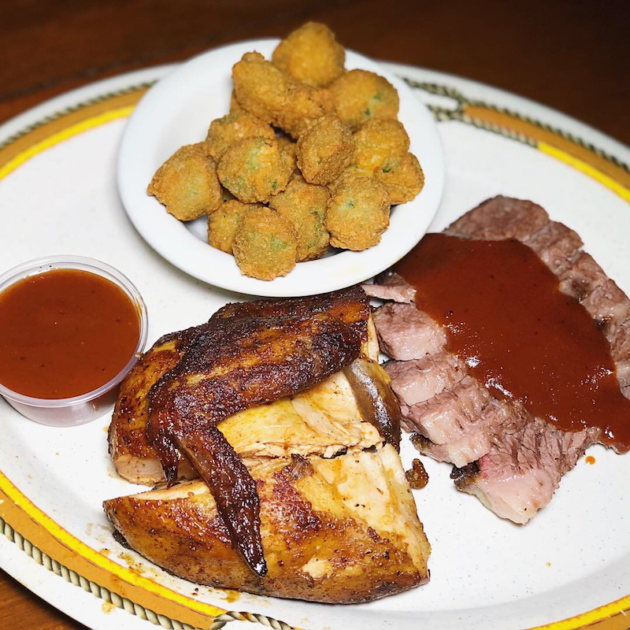 Bad to the Bone BBQ
Former rodeo cowboy and roper Marty Wells built Bad to the Bone BBQ on Oklahoma tradition. BBQ meats are slow-cooked in a J&R all wood-burning pits over hickory wood for 12-24 hours. The restaurant serves up ribs, brisket, tri-tip, and pulled pork, complimented by popular side dishes like ranch beans, garlic mashed potatoes, fried okra, collard greens, cheddar and corn hush puppies, fried brussels sprouts, mac and cheese, and beer battered onion rings.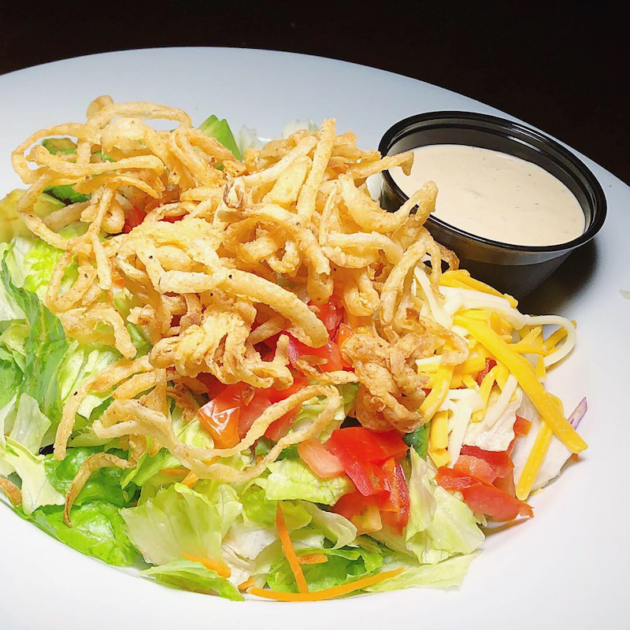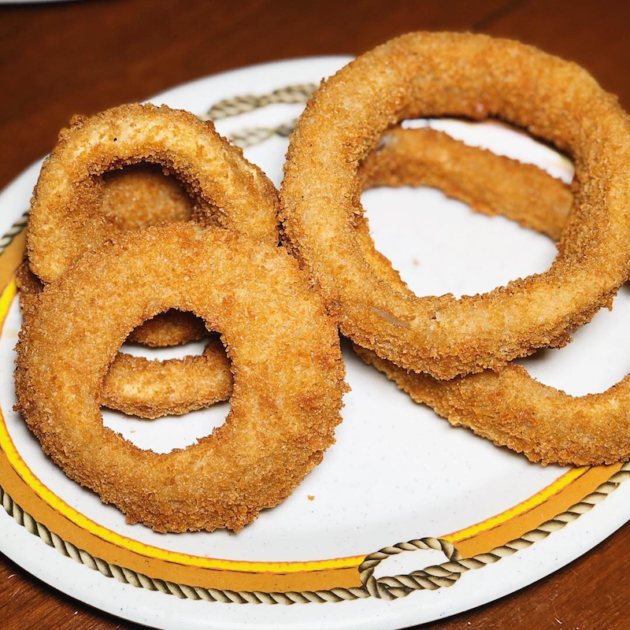 The dining style is casual with guests ordering at the counter before being seated for their meal. While the restaurant definitely caters to meat-lovers, there are sufficient items to satisfy vegetarians and pescatarians. The restaurant's signature dessert is their Chocolate Pecan Pie which is absolutely divine. Dark chocolate and toasted pecans are served in a rich butter crust, then topped with whipped cream and served a la mode.
As a parent, I appreciate the fact that the restaurant's kids' meals appeal to a diverse palate. In addition to offering grilled cheese and burgers, kids can opt for BBQ Chicken, Ribs, and a Chopped Beef Sandwich. The kids' meals are hearty, which is characteristic of the establishment. Expect to take leftovers home whether you are an adult or a child.

Bad to the Bone BBQ General Store
The restaurant's popularity amongst locals is evident in their adjacent General Store, which satisfies patrons' desire to take home their signature sauces. Guests can also opt to take home one of Bad to the Bone's grab-and-go meals to enjoy at home. With the holidays approaching, this is a wonderful option for families hosting friends and family.
Bad to the Bone BBQ Catering
Whether you are hosting a meeting or a wedding, be sure to inquire about the restaurant's catering services and on-site Event Center. The facility can accommodate up to 125 guests.

Holiday Meals With Bad to the Bone BBQ
This holiday season, Bad to the Bone BBQ will offer three holiday feast packages available for pick-up. Each of the three options serve 6-8 guests and require 3 hours for reheating. Selections include the following:
Smoked Whole Turkey Feast ($149.95)
Smoked Turkey Breast Feast ($144.95)
Smoked Pit Ham Feast ($139.95)
Each meal includes cornbread stuffing, giblet gravy, cranberry sauce, garlic mashed potatoes, mac and cheese, fresh vegetables, Southern cornbread, and a choice of pumpkin or apple pie.
Holiday menu items can also be ordered a la carte with main dishes priced between $74.95 and $99.95. Side dishes are priced from $7.95 to $13.95 and pies are available for $13.95 to $24.95 depending on the variety ordered.
The deadline to order a holiday meal for Thanksgiving is November 19, 2018. Orders can be picked up on November 20 and 21, 2018.
Bad to the Bone BBQ Location
Bad to the Bone BBQ is located at 31738 Rancho Viejo Rd., San Juan Capistrano, California 92675. Visit their website for additional information.