{Sponsored}
I had just dropped my kids off and was heading to cover a media event when I heard the all-too-familiar thumping that signaled a flat tire. It's never a good time to have car trouble, but particularly when you are expected to be somewhere and you quickly realize that is not going to happen. My father taught me much about driving a car, but flat tires (and the like) are best left to the experts.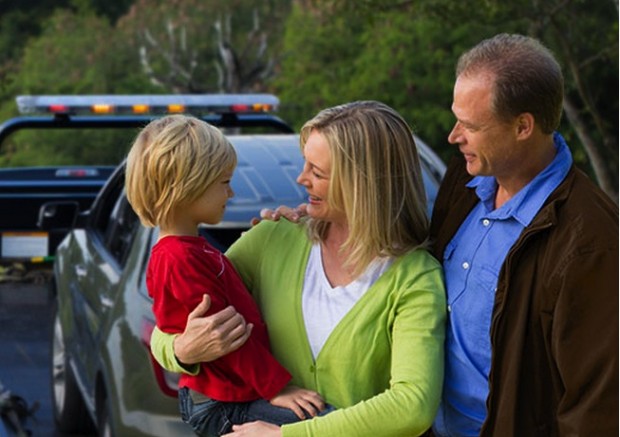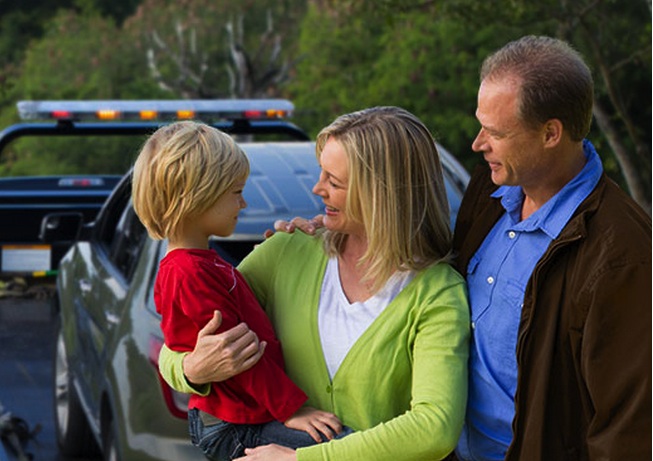 I spend an incessant amount of time in my car, since Southern California doesn't offer the types of public transportation our East Coast friends enjoy.  That increases the likelihood of sustaining a flat tire, an overheated engine (after all, our temperatures have still been near 90 this week), or any number of vehicle breakdowns. I'm glad that the flat tire occurred during the day because that meant it I was easily locatable (I just so happened to pull off on a new road not yet tracked in Google Maps).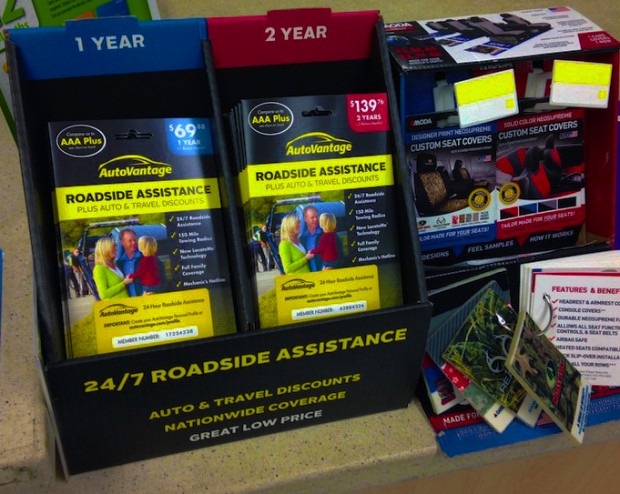 As we head into the winter season, it makes sense to ensure that your entire family has a comprehensive 24/7 Emergency Roadside Assistance service in the event of a breakdown. Between holiday road trips and inclement winter weather, a breakdown could seriously interrupt your travel plans. Walmart recently partnered with AutoVantage to offer a comprehensive 24/7 Emergency Roadside Assistance Service that covers the entire family for one year for just $69.88. Not only does the service cover all drivers in your family, it covers all of the vehicles you own. This service is so complete I can't think of any additional benefits that our family would need. As a former AAA member, I can tell you that a comparable service was at least double the cost of AutoVantage so there is tremendous value in opting for this service.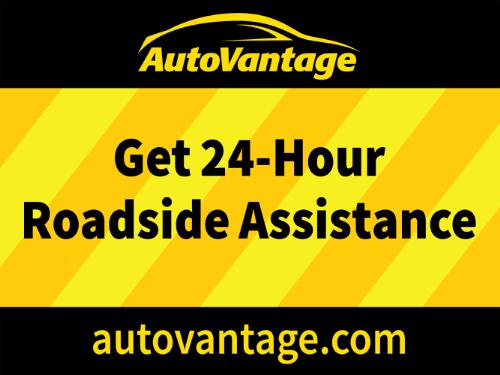 Here are some of the highlights:
Emergency Roadside Assistance
Roadside Assistance: Breakdowns happen at the most inconvenient times which is why I personally appreciate that the service is offered 24/7, 365 days per year nationwide.  Simply call 1-800-770-3453.
Expansive Coverage: Traveling and suffer a breakdown? Members are covered for up to 5 service events per year, up to 150 miles per occurrence.
LocateMe Service: Not entirely sure where your car has suffered a breakdown? AutoVantage uses GPS technology to find you quickly.
Lock-Out Service: Locked your keys inside your car or your home? AutoVantage will help you get in and on your way in no time.
Service Center Network Savings
AutoVantage goes beyond the simple tow and will provide discounts on automotive maintenance and repairs at over 15,000 participating serve centers.
Your Mechanic's Hotline
Have a question about an estimate?  Not sure what is wrong with your vehicle? ASE-certified mechanics can give you advice via the hotline.
On-the-Road Benefits and Discounts
The holiday travel season is upon us so be sure to take advantage of hotel and car rental discounts by visiting AutoVantage.com
New or Used-Car Evaluation and Buying Program
Looking to purchase a new or used vehicle?  Be sure to take advantage of AutoVantage's resources which include detailed model evaluation and printouts on the model specs, preferred pricing at participating dealerships, used-car pricing and information on buying and/or selling used cars.

AutoVantage is available in the automotive section at your local Walmart and I was able to purchase the service at the Tire and Lube Express counter (where I typically get my oil changed and my tires rotated). For more specific information regarding the service, visit AutoVantage.com.

Latest posts by Caryn Bailey
(see all)