{Sponsored}
I know…the holidays are totally over (as evidenced by my Facebook feed filled with status updates of tree-lined streets and New Year's Resolutions)…but for just one last weekend, we'll celebrate the culmination of the Christmas season with Día de Reyes, also known as Three Kings Day. Celebrated in Latin cultures across the globe, the origin of this holiday has deep spiritual roots and commemorates the day when the three wise men arrived to bring gifts to baby Jesus after his birth.
Traditional celebrations often include parades, festivals, and community gatherings all with a spiritual focus and some families wait until January 6th to exchange gifts (as opposed to December 25th). It is common for parents to have their children fill a box with grass, hay, or straw for the three wise men's camels. The box is placed underneath their bed on the eve of Día de Reyes which will be filled with gifts in the morning.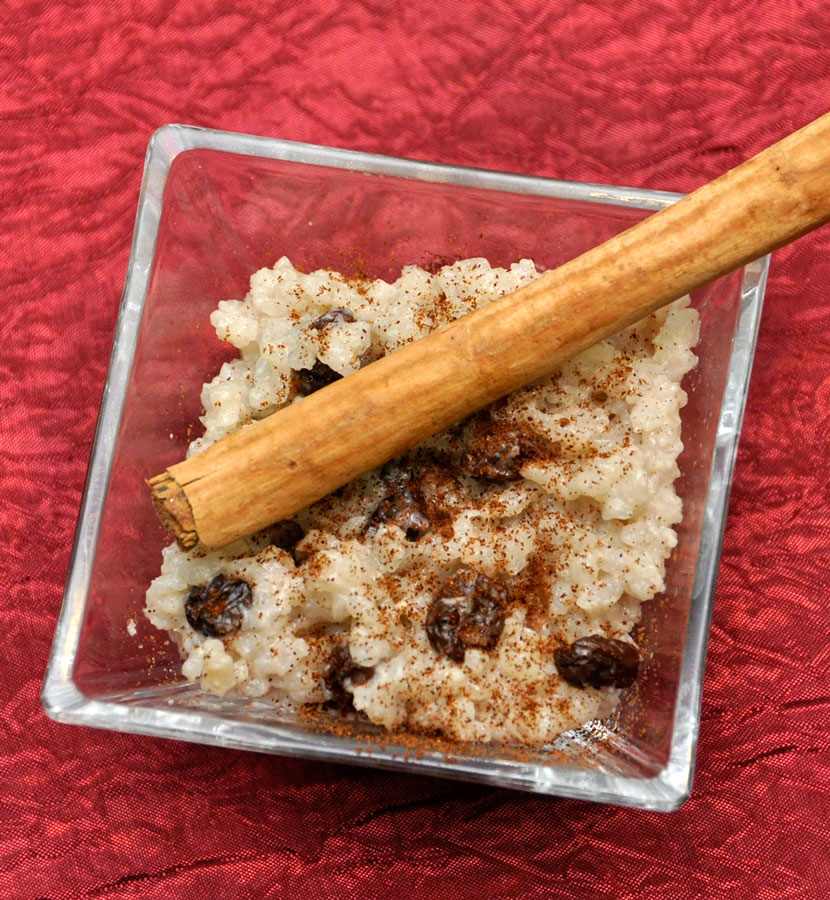 As is customary with any celebration, particularly in Latin cultures, food is a mainstay.  Our holidays were filled with pasteles, arroz con gandules, tostones, plátanos, and coquito. In honor of Día de Reyes, I'm sharing a widely loved Puerto Rican dessert.  You can find all of the ingredients you'll need for my Arroz Con Dulce Recipe at your local Walmart!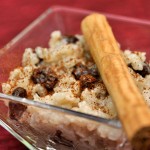 Arroz Con Dulce Recipe
Ingredients
3/4

cups

rice

I use Arborio Rice

2

cups

plus 2 tablespoons coconut milk

3/4

teaspoons

salt

1

cinnamon sticks

2

slices

of fresh ginger

peeled

3

whole cloves

Pinch of freshly grated nutmeg

1

vanilla bean split lengthwise

1/2

cup

organic cane sugar

1/4

cup

raisins

1/4

plus 2 tablespoons of coconut milk
Instructions
Rinse rice and soak for 2 hours in water

Twenty minutes before rice is ready, combine 2 cups plus 2 tablespoons coconut milk, salt, cinnamon stick, ginger, cloves, nutmeg, and vanilla bean (be sure to scrape out the beans) in a medium-sized pot

Bring coconut milk mixture to a boil and then reduce heat to medium

Cover and boil for 15 minutes (watch that the mixture does not boil over)

Drain rice thoroughly and add to the milk mixture

Bring to a boil over medium heat, then reduce heat to low and cook until rice is dry (do not stir)

Add sugar and raisins and stir

Bring mixture to a boil again over medium heat, then reduce to low and cook for 15 minutes (do not stir)

Add remaining coconut milk and stir

Boil on medium heat for 30 minutes or until rice is dry (Be sure to stir occasionally, scraping the bottom of the pot)

Remove spices and spoon into a flat serving dish

Serve cold, topped with fresh cinnamon
Arroz con dulce, or coconut rice pudding, is a signature Puerto Rican dish, very often served during the holidays. Traditionally, it's made with pearl rice which is actually a Japanese short grain variety.  I substituted Arborio Rice, an alternate short grain variety which is often used in rice pudding dishes.  The process, admittedly, is lengthy so you'll want to allow the time necessary for the rice to soak and the flavors to meld during the cooking process.
As the name suggests, this is a sweet rice pudding so you could likely cut back the amount of sugar outlined in the recipe if you're trying to stick to your New Year's Resolutions.  I absolutely love the combination of spices used and I highly recommend using fresh varieties for the very best flavor.  While the dish is traditionally served chilled, we could not wait to dig into this Arroz con Dulce recipe so we ate it warm and it was absolutely delightful.
Our winter break is quickly coming to an end and a new year is upon us.  But why not indulge in one last holiday celebration in honor of Three Kings Day?
Do you celebrate Día de Reyes with a special recipe or activity? I'd love to share your thoughts in the comments below!

Images: Rockin' Mama
Recipe: Adapted from El Boricua