We walked out of the Segerstrom Center for the Arts as the curtain closed on Anastasia, and simultaneously echoed our sentiments about the musical. Our expectations are always high for the National Touring Shows that perform at the center, but this particular production stunned us with its technically impressive set design and absolutely stunning costumes. Anastasia opened with thunderous applause and for all of the mystery that surrounds the infamous Romanovs, it is a show that you do not want to miss.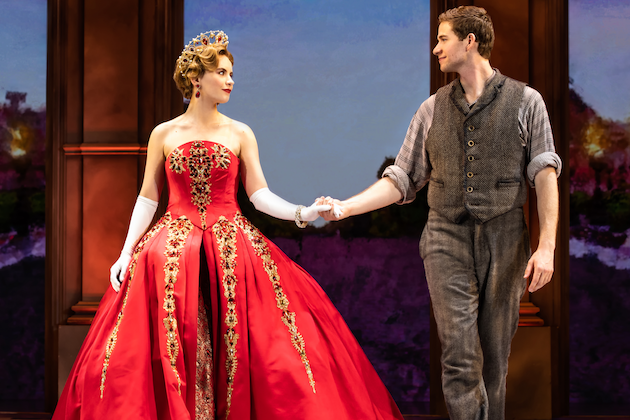 Partner.
Anastasia
As a young girl, I was introduced to the Romanovs and the Bolsheviks during World History. Even then I found the mystery surrounding the youngest daughter, Anastasia to be fascinating. We talked about the legend of the Grand Duchess on the way home, and I found myself longing for the musical to reflect reality.
Anastasia is based on the 1997 film of the same name, which tells the story of Grand Duchess Anastasia Nikolaevna of Russia. It was hypothesized that she escaped when her family was executed by the Bolsheviks. Before the attack, her grandmother, Dowager Empress Maria Feodorovna leaves St. Petersburg for Paris, vowing to reunite with Anastasia one day.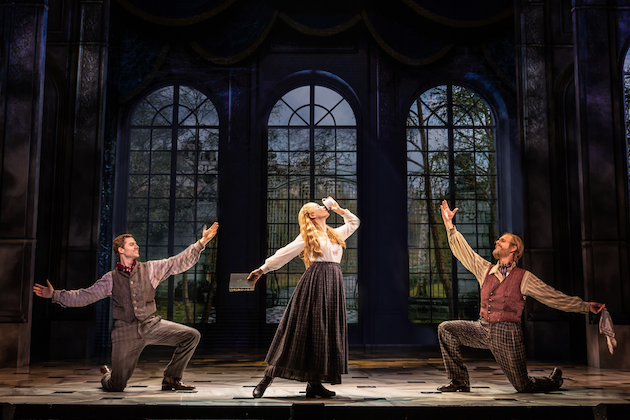 Years later, Anastasia sets out on a journey to uncover the mystery of her past. She joins forces with con men Dmitry and Vlad, who plan to profit from the endeavor and her semblance to the Grand Duchess.
Word that Anastasia might have survived prompts the Dowager Empress to offer a reward to help find her. But with the sheer number of imposters posing as Anastasia, the Dowager Empress loses hope. Anastasia's journey is complicated by Bolshevik general Gleb Vaganov's vow to wipe out the last of the Russian royals.
Anastasia's journey to find her home, her family, and ultimately herself is beautiful, tragic, and hope-filled. With lavish costumes, immersive, tech-centric set design, and stunning vocals, Anastasia is a delightful take on a lamentable part of history.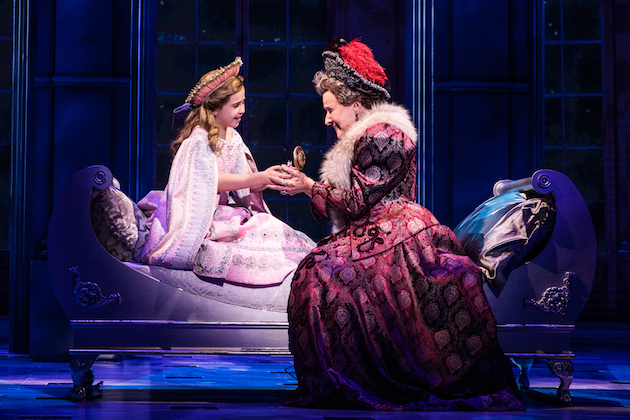 $25 Anastasia Tickets
During the show's run at the Segerstrom Center for the Arts, a limited number of tickets for all performances of Anastasia will be sold to winners of a random drawing for $25 tickets.
To enter, choose which performances fit your schedule and then stay tuned to your inbox to see if you have been selected for a chance to purchase tickets. We accept entries for performances from November 5 to November 10, 2019 until 11:00AM PT on Monday, November 4, 2019. We accept entries for performances from November 12 to November 17, 2019 until 11:00AM PT on Monday, November 11, 2019. Visit the site for additional details.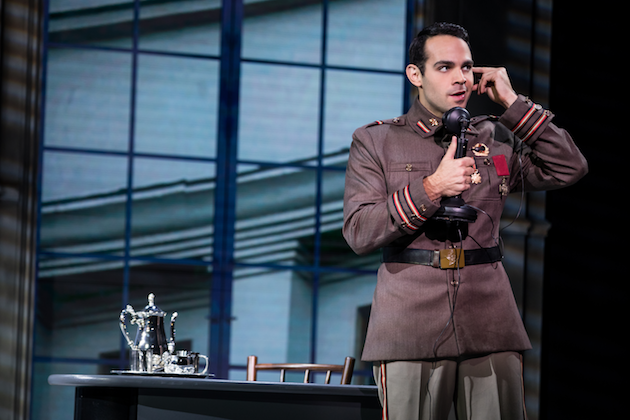 Anastasia Showtimes and Information
Anastasia will perform at the Segerstrom Center for the Arts as follows:
Tuesday – Friday at 7:30 p.m.
Saturday at 2:00 and 7:30 p.m.
Sunday at 1:00 and 6:30 p.m.
Tickets start at $26 and can be purchased in-person at The Box Office, via phone, or online at SCFTA.org.
Location:                        
600 Town Center Drive, Costa Mesa, CA 92626