{Sponsored}
Now that you know what to do with all of those photos on your smart phone, I thought I'd show you two of the photo gifts you can create at CVS/pharmacy. The holiday season is quickly approaching, and I always struggle to find gifts that are unique, personal, meaningful, and lasting. Photo gifts are a timeless way to share some of life's most important memories.
This past summer was hands-down the best to date, as we spent a large amount of time traveling, exploring, laughing, and making memories together. I took thousands of photos both on my smart phone and on my camera to document these memories for years to come. But inevitably, most will never be seen unless they are printed or used to create a photo project.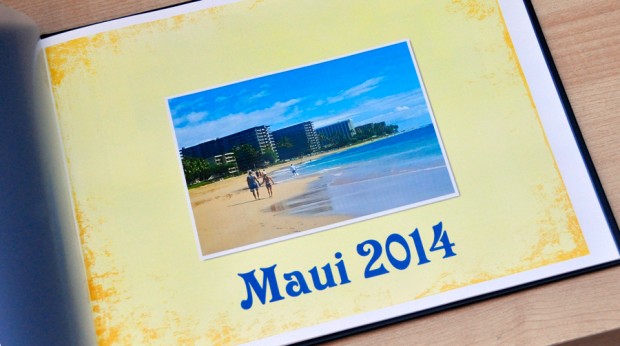 Time is the barrier to cataloguing all of the memories we've made together, which is why I'm loving the Kodak Picture Kiosks located inside your local CVS.  In less than one hour, I used photos I had taken during our trip to Maui to create a gorgeous 8.5×11 double-sided photo book. The photo books are well-made and feature a keyhole black leather cover.  The pages are printed on photo paper and each book can hold up to 20 pages. During my tutorial, I showed you some of the many themes, clipart, and border options available to customize your photo book to your style and design preferences.  The entire process can easily be completed in less than an hour and although I really wanted to spend endless amounts tweaking everything, I had my daughter with me so I was forced to be diligent with my time.

One of the things I really liked about using the Kodak Picture Kiosks was the fact that my photo book was printed almost immediately.  I didn't have to wait for it to be printed and bound and I could easily have let one of the store representatives know if something didn't turn out correctly.  What I was most surprised about was how clear the photos look in the book, despite the fact that every single one of them came from my smart phone!
This particular book cost $19.99 and allowed me to include 50+ photos!  Whether you've just come back from a tropical getaway, you've just had a baby, or your child is graduating from college, check out the Kodak Picture Kiosks to create your very own photo book.  You can also visit CVSPhoto.com if you prefer to create your photo book from the comfort of your home.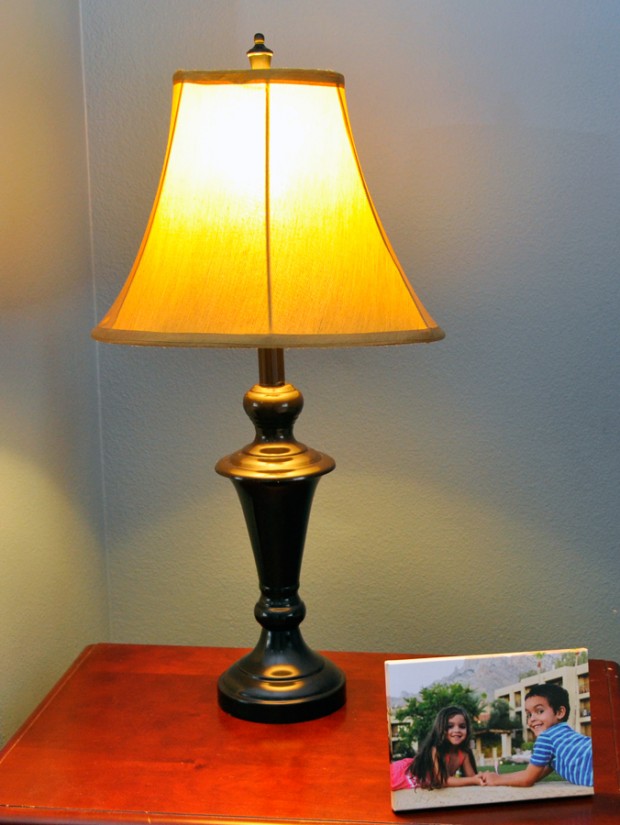 Most of the photos that line our walls depict places we've traveled.  Despite the sheer number of photos I take of my kids, surprisingly we have very few of them on display.  I've wanted to create a canvas for the kids and the Kodak Picture Kiosk makes it very easy to accomplish. While this project takes just minutes to complete, you will have to wait approximately one week to receive it since CVS sends this particular item out for completion. The canvas prints can be framed or unframed and retain your photo's color and image detail.  CVS also places a protective finish over the canvas print so that you can clean the print without damaging it. Starting at just $12.99 (unframed), you can order gallery-quality prints at incredibly low prices when you order in-store or online at CVSPhoto.com.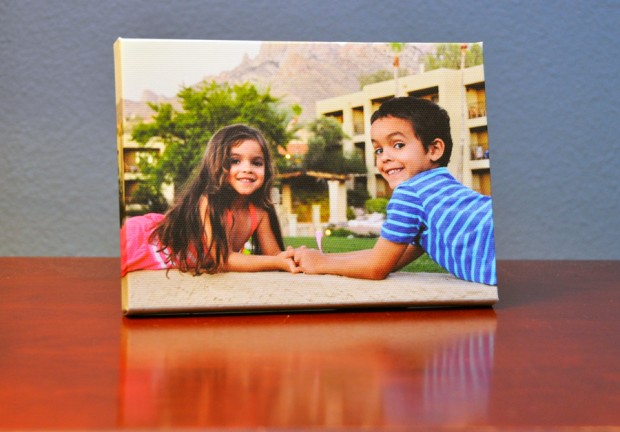 These two projects are just small sampling of all that you can create at CVS. With the holidays right around the corner, you might consider the Kodak Picture Kiosks for your Christmas cards, 2015 calendars, or family portraits.  Many of the projects are available for Free Same Day Pickup AND CVS offers free shipping for those items that have to be sent out for completion.  In addition to using your CVS Extra Care Card for savings at the CVS Photo Center, here are some current offerings available right now:
25% off Canvas Prints with the code CANVAS25
25% off phone cases (including iPhone 6 cases) with the code COVERME
50% off 50×60 blankets with the code BLANKETSAVE
40% off posters and enlargements with the code SAVE40
10 cent 4×6 prints (min 75) with the code PRINTME
Save 20% off your next purchase (including the photo center) when you get a flu shot (see store for details).
Latest posts by Caryn Bailey
(see all)