As a young girl, I found myself drawn to the imaginative world of books. I read the classic works of Shakespeare, Mark Twain, Charlotte Bronte, and Herman Melville. During my AP English years, I also found myself immersed in author Madeleine L'Engle's young adult series, the first of which was A Wrinkle in Time.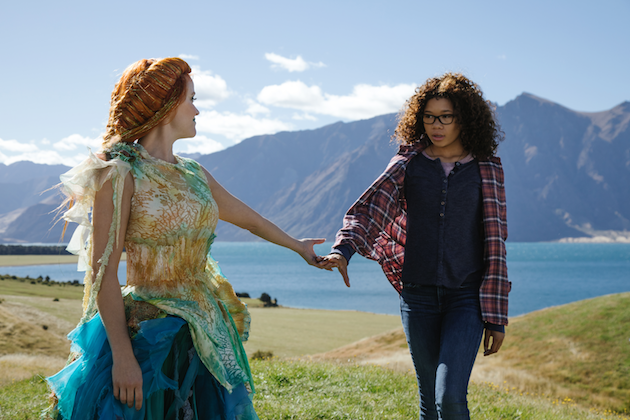 A Wrinkle in Time
Earlier this year, Disney brought the classic book to life in a fantasy adventure film which starred Oprah Winfrey, Reese Withersoon, Mindy Kaling, and Chris Pine. The film follows the story of a young girl, who sets off on a quest to find her father after going missing while discovering a new planet.
A Wrinkle in Time takes audiences across time and space to examine the nature of darkness and light and the triumph of love. Three celestials journey to Earth to help Meg Murray find her scientist father. Traveling through time and space via a wrinkling also known as a tessering, they are transported to worlds beyond their imagination and confronted by an evil force. In order to make it home, Meg must face the darkness within herself to find the strength to defeat the darkness.
As the plot continues, audiences learn that Meg is a middle school student struggling with self-worth and a desire to fit in. As the daughter of 2 world-renowned physicists, she is smart and gifted, as is her younger brother. But the disappearance of her father has left Meg devastated and her mother heartbroken. Charles introduces Meg to the three celestials (Mrs. Which, Mrs. Whatsit, and Mrs. Who), who have traveled to Earth to help Meg search for her father. The film inspires audiences to discover the strength that comes from embracing one's individuality and overcoming fear.
A Wrinkle in Time will be available on digital May 29th and on DVD/Blu-ray on June 5th.
A Wrinkle in Time Printables, Coloring Pages, and Activity Sheets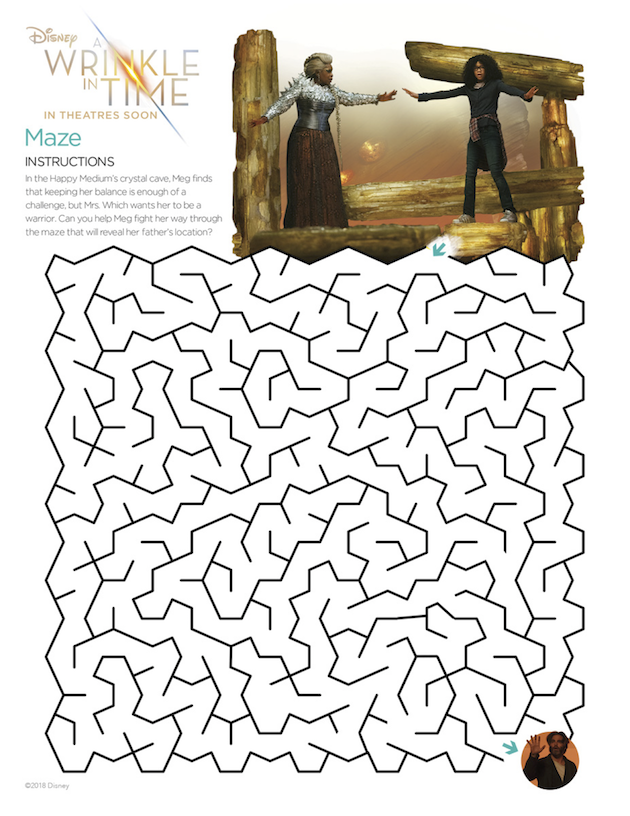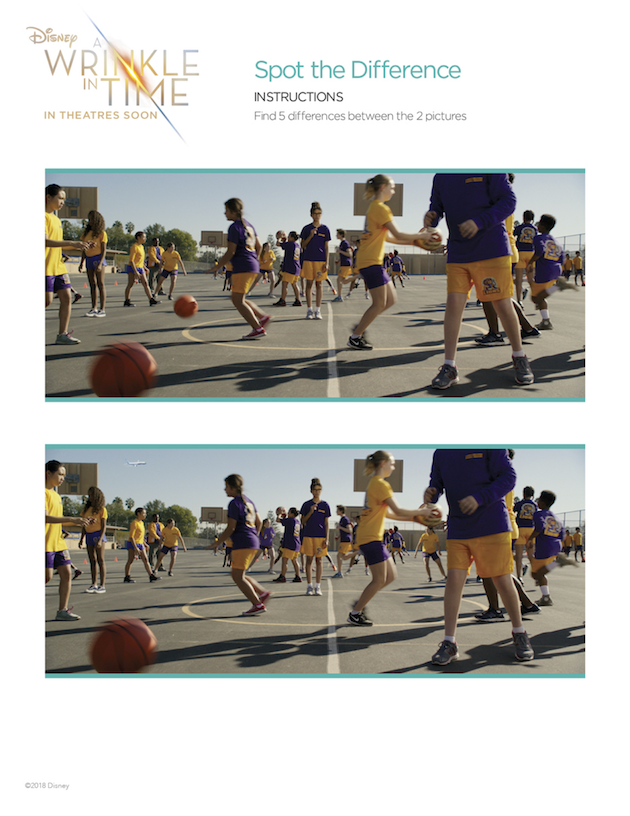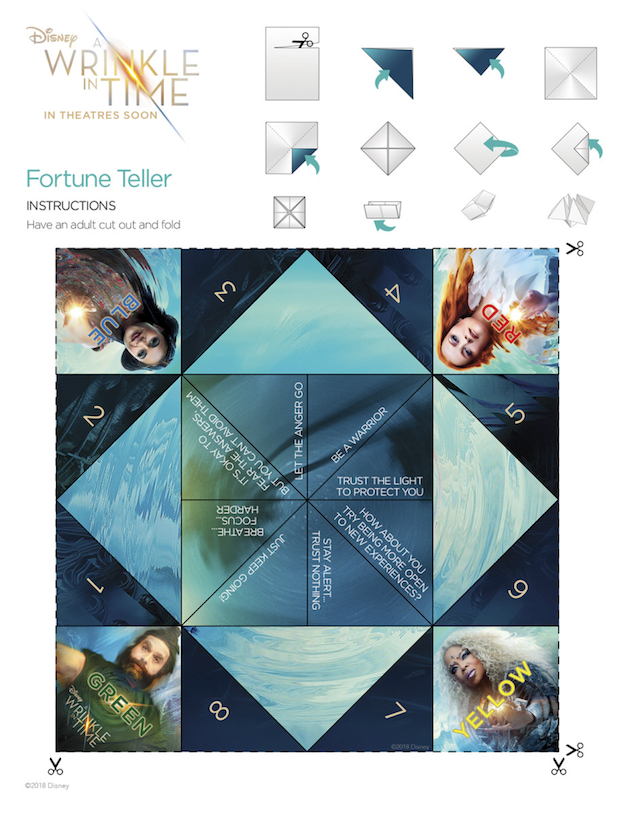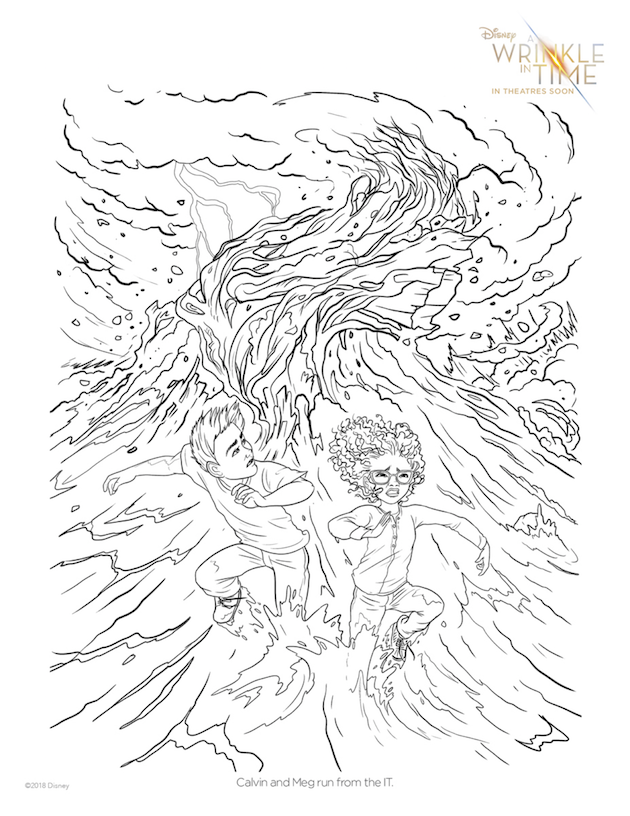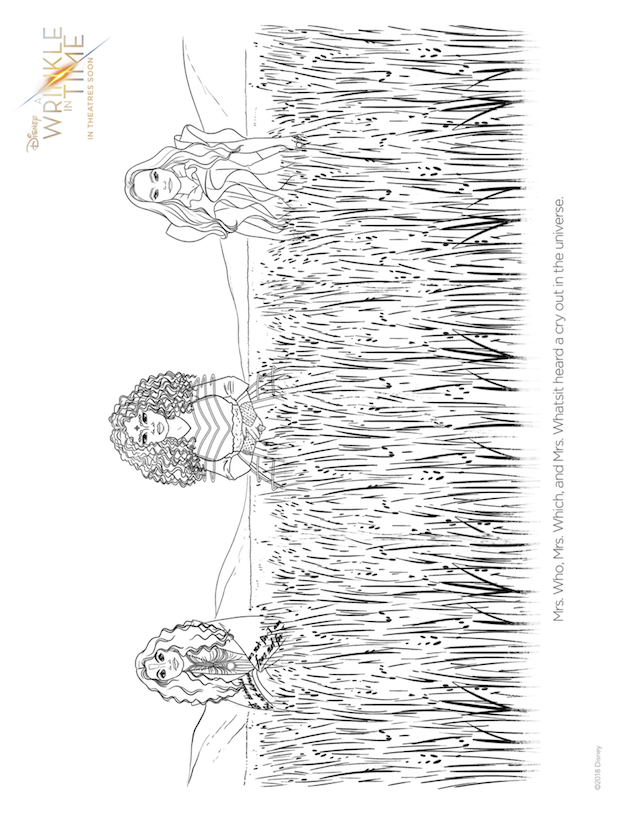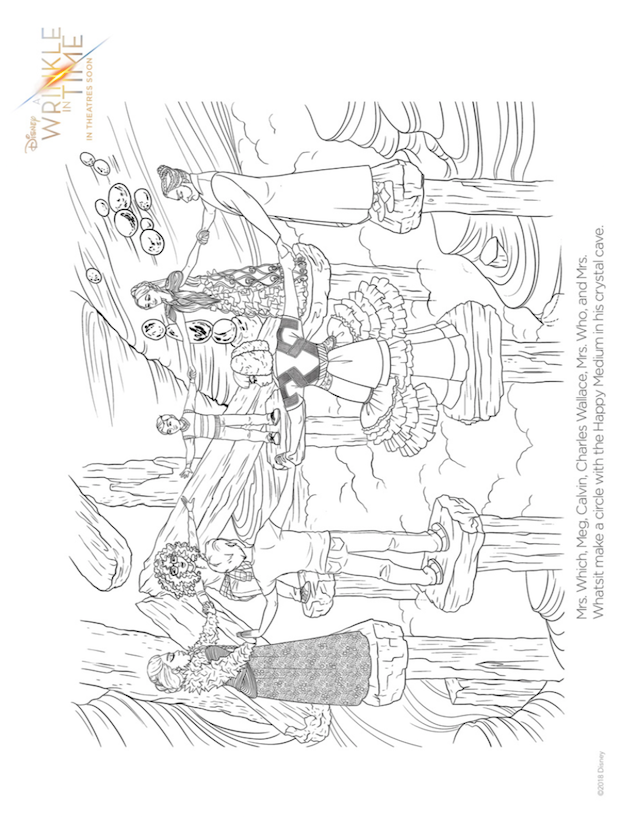 A Wrinkle in Time Movie Night
Host your very own A Wrinkle in Time Movie Night with activities that are out of this world!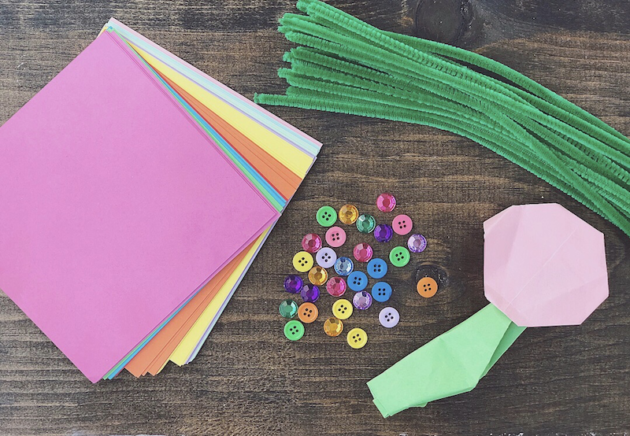 Flower Origami
Kids can create their very own origami like Meg in the film.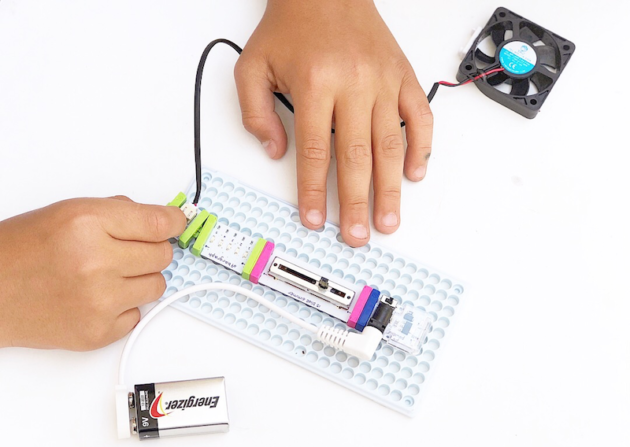 One of the things we loved about the film was the connection to space and time. Kids can participate in a variety of STEM activities with LittleBits kits!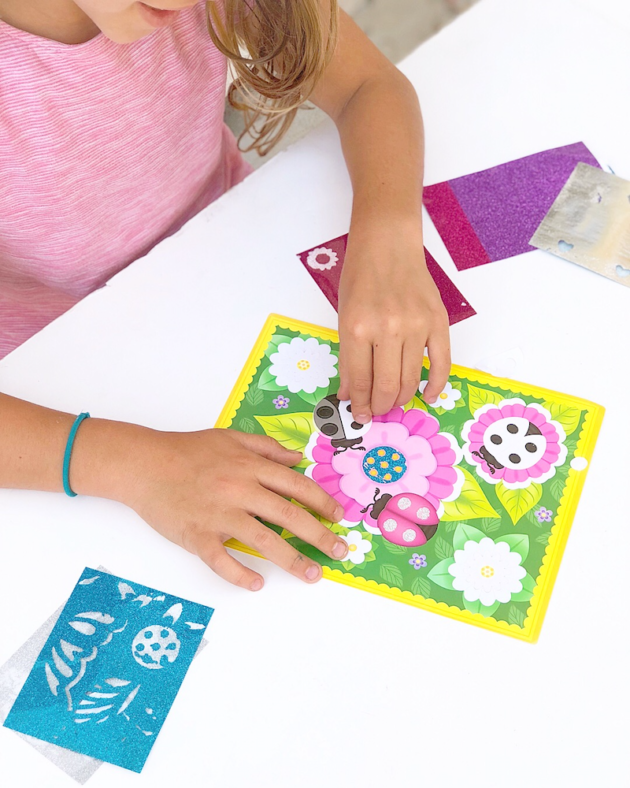 Mess-Free Glitter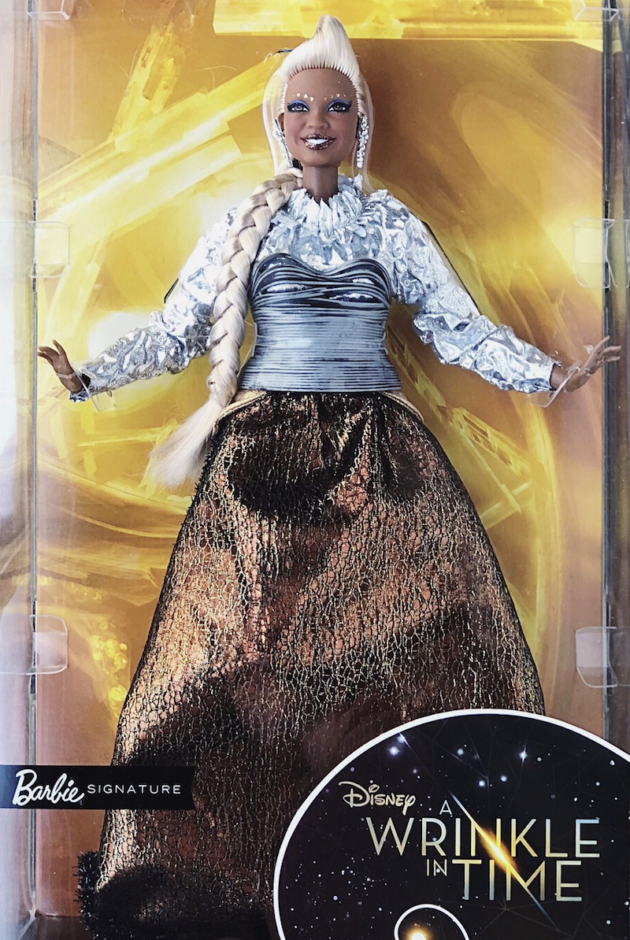 Barbie Mrs. Which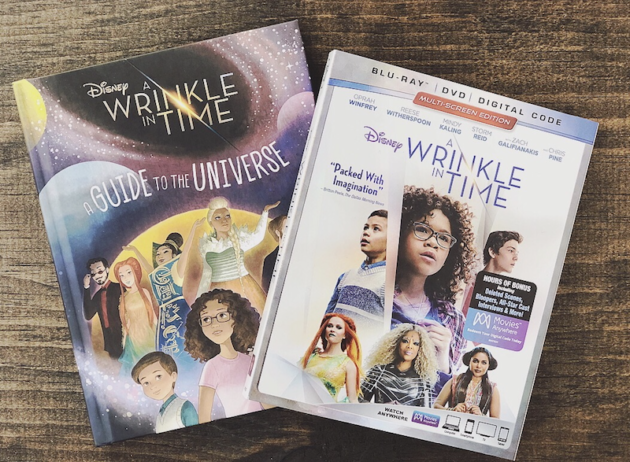 A 
Wrinkle

 in Time: A Guide to the Universe Book

Kids can learn all about the fantastical world of A Wrinkle in Time with this book which features characters and places that have never been seen!