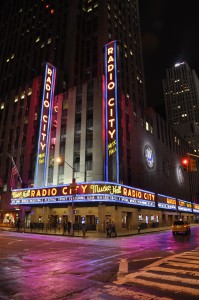 I'm back! I've just spent the most memorable 10 days in the city that never sleeps. Last year, around this time, BlogHer announced that they would hold it's annual conference in New York City. I couldn't purchase my ticket fast enough. And because we live all the way on the other side of the country, our vacation was decided in that moment. For a year, my husband and I dreamed and planned our trip. Where would we stay? How long should we plan to be there? What would we do?
Two weeks seemed too long with two children under 3, and one week wouldn't give us enough time to recover from jet lag and late night BlogHer events. We decided on ten days…in an apartment…with the babysitter my parents. I wanted to see a Broadway show and visit American Girl Place. My husband wanted to tour the High Line and eat at Morimoto. My son wanted to ride in a taxi…and take the subway. We did most of that and so much more.
Every day this week, I'll highlight the city, although I'm in no way an expert. In fact, I highly encourage you to visit Carol or Nicole…local New Yorkers who are experts on navigating the city with kids.
If you had one week in the Big Apple….what would you see and do?
{Photos: All rights reserved}