I received my first Amy Grant cassette tape at the age of eight from a family friend, which piqued my interest in the genre of Contemporary Christian music (and also seriously dates myself). Through her music, I found renowned artists like Michael W. Smith, Steven Curtis Chapman, and Audio Adrenaline. So when my daughter and I sat down to watch A Week Away on Netflix, she was surprised to hear me singing along to The Great Adventure and Big House, reimagined for tweens like her. A Week Away is now streaming on Netflix.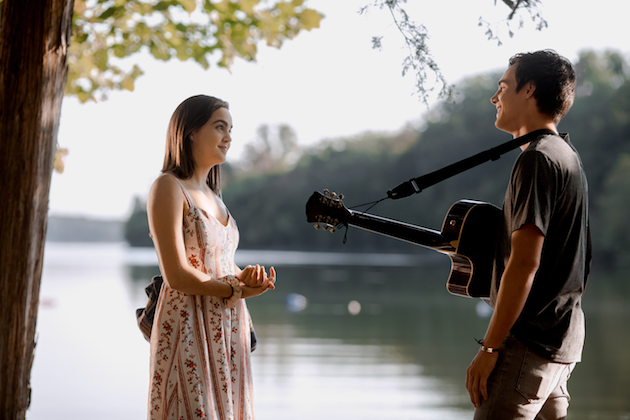 A Week Away
I grew up going to Christian summer camps, akin to the one portrayed in A Week Away. I was drawn to the film's faith-based premise, the musical nostalgia, and the fact that this is a film I can comfortably watch with my kids.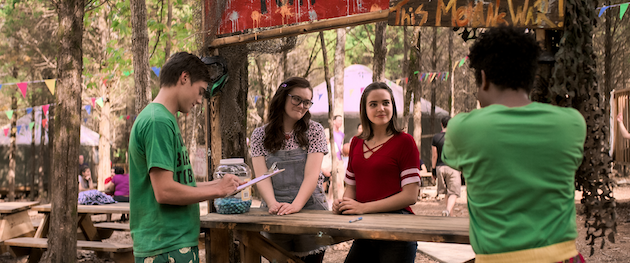 Kevin Quinn and Bailee Madison are the teen stars of the film, who struggle with faith, forgiveness, and even death at faith-based Camp Aweegaway. Will Hawkins (Quinn) is a troubled teen, who isn't coping well with the death of his parents and his resultant foster child identity. His latest run-in with the law forces him to face the consequences for his actions. His choice? Juvenile detention or attend a week-long Christian summer camp. The obvious choice results in a week of reflection upon his life, his relationships, and ultimately his faith.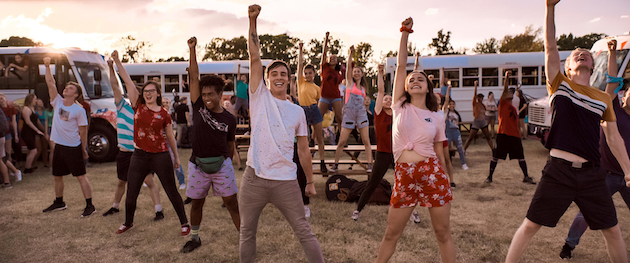 As I watched the film, the overwhelming feeling was nostalgia. The story, set against the backdrop of a Christian summer camp to the tune of Steven Curtis Chapman and Michael W. Smith, is one that parents and their teen children can relate to. A Week Away is the first faith-based musical of its kind with a score of reimagined songs I grew up with. The film is upbeat and positive, despite dealing with some heavy issues, making it a compelling watch for families with teens.
Last week, we sat down with Kevin Quinn and Bailee Madison to talk about their roles in the film, why they wanted to be part of this unique, faith-based musical, and what it was like to work with the likes of Amy Grant and Steven Curtis Chapman.
A Week Away is now streaming on Netflix.