As I sat down to watch Sony Pictures Animation's latest film, Peter Rabbit, I found myself immersed in a lush, storybook world that I imagine resembles what author Beatrix Potter envisioned when she wrote the beloved children's stories. Peter Rabbit is a modern, live-action/CGI animated film, inspired by Potter's stories of this mischievous rabbit. The film stars Domhnall Gleeson, Rose Byrne, and Sam Neill and the voice talents of James Corden (Peter Rabbit), Daisy Riddley (Cottontail), Margot Robbie (Flopsy), and Elizabeth Debicki (Mopsy).
Consideration provided by Sony Pictures Animation.
Peter Rabbit
Peter Rabbit and his sisters are depicted as possessing a number of human attributes including the ability to converse and wear clothing. Thus the audience begins to feel and relate to Peter Rabbit as the stories progress. Potter named Peter after a pet rabbit she had as a child and the very first story was written as a letter to the son of her former governess. The picture/story letter was composed by Potter to help the boy, who was ill, pass the time and aspired to cheer him up. Nearly 125 years later, The Tale of Peter Rabbit has gone on to sell more than 40 million copies world wide. The series itself has sold more than 150 million copies.
In Sony's modern-day depiction, we find that Peter's feud with Mr. McGregor has escalated. After causing mayhem in his vegetable garden, Mr. McGregor encounters his demise. But Peter Rabbit and his siblings' unrestricted access to the vegetable garden is short-lived when Mr. McGregor's nephew takes over the property. Like his father, he has zero tolerance for "vermin." To complicate matters, Bea, the neighbor and friend whom Peter and his siblings have grown to care about like their own mother, falls for young McGregor. As the feud intensifies, Bea finds herself conflicted about her relationship with McGregor and her love for the rabbits who have become family to her.
Red Carpet Premiere of Peter Rabbit
Over the weekend, The Grove in Los Angeles was transformed into a beautiful, storybook garden. Guests enjoyed a mini maze, costumed characters, crafts, garden games, and photo opps with Peter Rabbit. Here are some photos from the red carpet premiere.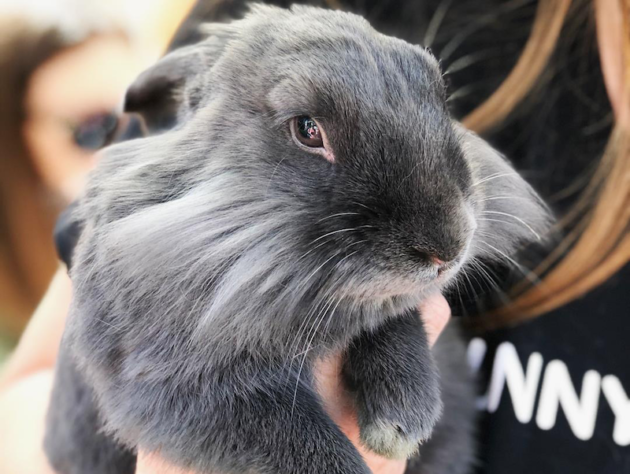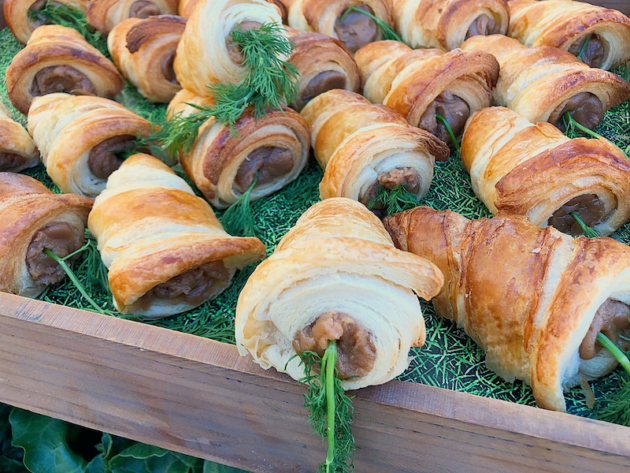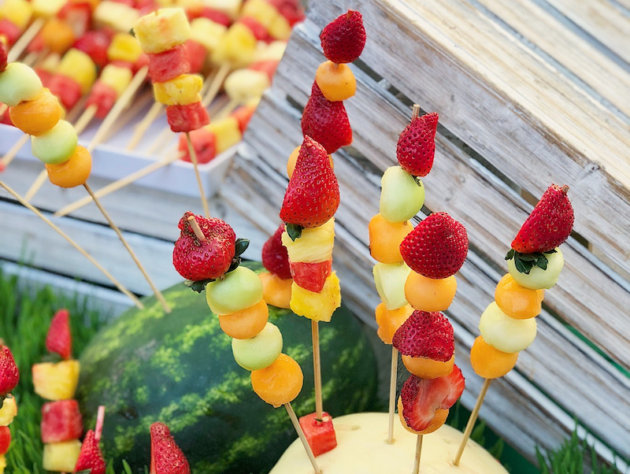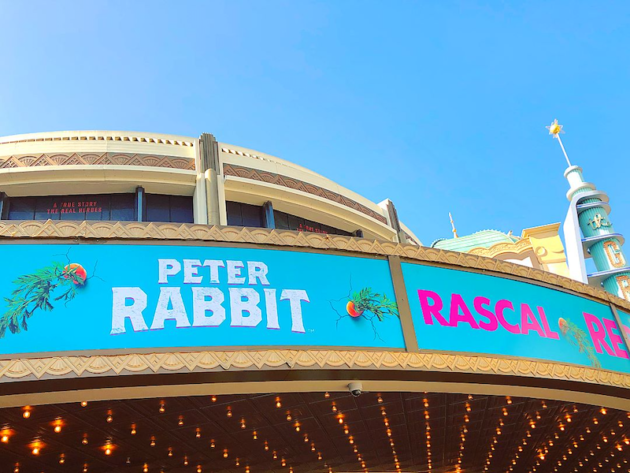 Blue Jacket Day
Peter Rabbit Movie recently partnered with Reading is Fundamental to raise awareness for children's literacy. If you would like to donate directly to the organization, visit RIF.org.

Peter Rabbit Printables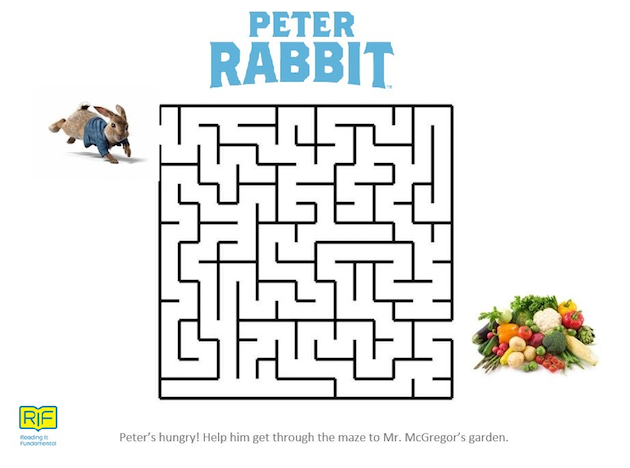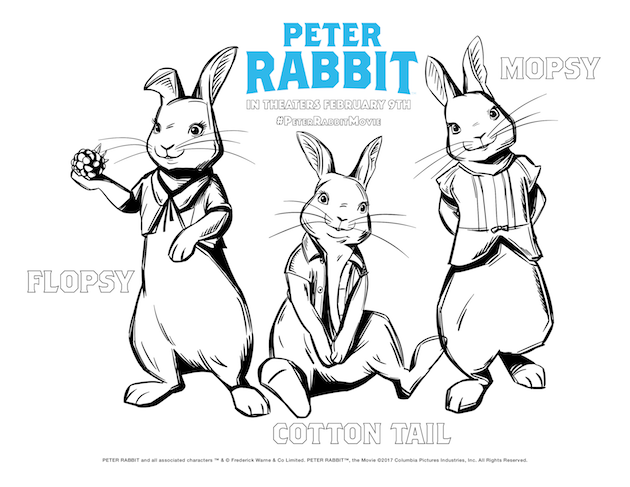 Peter Rabbit debuts in theaters February 9, 2018. Get tickets by visiting https://tickets.peterrabbit-movie.com/.