This content is sponsored by DiMe Media and Cooper Tires, however all opinions expressed are my own.
I was the teenager that would head out to the beach for the day and end up in Santa Barbara. Even today, as I was packing up and preparing for our quick weekend getaway to San Diego, I found myself giddy, excited about our upcoming adventure. My love for road trips stems back to those summers when my parents would take me to San Diego, Lake Tahoe, Colorado and anywhere we could drive to in less than 24 hours. I love everything about road trips…packing our favorite snacks, checking out a new book from the library to pass the drive time, enjoying the snow on our mountains during the summer or the elusiveness of the expansive desert. When it comes to preparing for a road trip, I am a pro. But what I quickly learned over the weekend was that preparing for a road trip is more than just packing the essentials.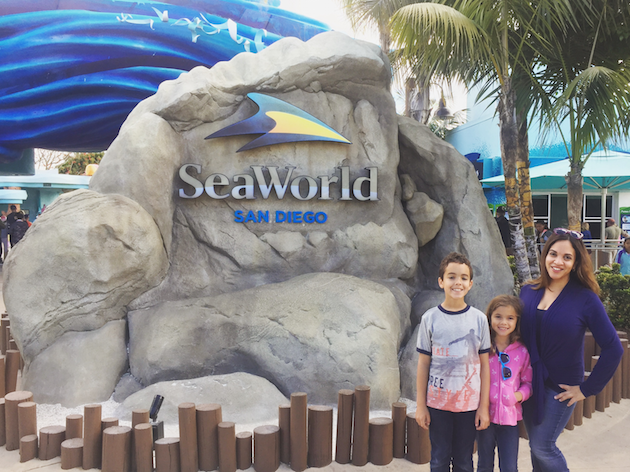 Over one third of American families will take a vacation this year, and nearly 80 percent of those vacations will be road trips. I personally love the convenience of taking a road trip. Road trips eliminate the stress related to catching a flight or cramming everything I need and want into one suitcase. If my kids need to stop for a snack or a restroom break, I can easily pull over at the nearest exit. I also appreciate the freedom to divert to spend some time exploring a newly discovered location or enjoy a more leisurely meal. If you plan to take a road trip this year, I have some important safety tips that just might save your life.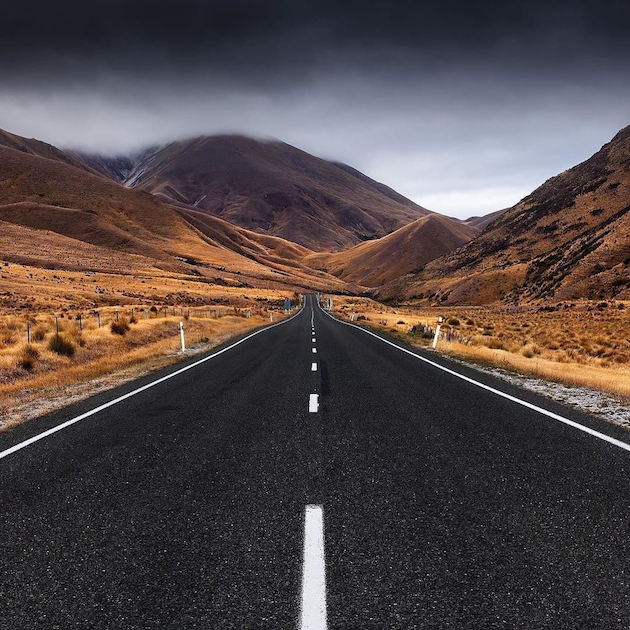 9 Tips For a Safer Road Trip
While traveling in a car is convenient and often more comfortable than an airplane, there are inherent hazards. Accidents, breakdowns and weather-related conditions can put families at risk for injury or even death. Adequate planning and preparation can help ensure your next road trip is safe and enjoyable.
Check and replenish your emergency supplies. A car emergency kit should have drinking water, non-perishable snacks, blankets, a flashlight with batteries, a cell phone charger, and a first-aid kit (filled with band-aids, gauze, antiseptic wipes/ointment and adhesive tape).
Ensure you have basic automotive supplies on-hand. Essentials include a tire gauge, jumper cables, a windshield ice scraper, and a properly inflated spare tire.
Place all important vehicle documentation in the glove box. This includes insurance and registration information, AAA membership information etc.
Consider scheduling a vehicle check-up. Basic maintenance should be performed and include inspection of wipers, oil and other fluid levels, brakes, and belts/hoses.
Inspect your tires. Tires are what help keep you connected to the road and are vital for optimum vehicle performance, fuel efficiency, and safety. Be sure to perform a visual inspection of your tires before your road trip. Look for wear, foreign objects (i.e. nails), and tread (insert a penny into the tire's tread groove with Lincoln's head upside down, facing you. If you can see all of Lincoln's head, it is time to replace your tires). Ensure all four tires have caps on the valve stem, which are designed to keep moisture and dirt out while ensuring air stays in. Check tire inflation pressure before your road trip using a tire gauge (a visual inspection is inaccurate).
Check weather and road conditions along your route and at your destination. There are a number of apps available to help you navigate traffic, weather and road conditions. My recommendations include Waze for traffic and AccuWeather for weather.
Map it out. Be sure to map out your route and have a back-up plan in the event that your cell phone signal is out of range. I recommend Google Maps.
Fill the tank. You should always have a full tank of gas before beginning a road trip. Be sure to download Gas Buddy for the cheapest gas along your route.
Tell someone. Always ensure that a friend or family member is aware of your travel plans, in the event of an emergency. It is also recommended that you have emergency numbers on-hand and readily accessible.
In addition to the apps mentioned above, I want to share my favorite road trip apps. If you have an app you find invaluable for your road trips, please share those recommendations below!
SitOrSquat: Find public restrooms for your family on the road
Hotel Tonight: Book last minute hotel deals
AAA Mobile: Download this free app for trip planning tools, discounts and roadside assistance
Urgent.ly: The Uber for roadside assistance. This service features up-front, flat-rate pricing due when your service is complete. Available on-demand, 24/7.
iExit: This app uses your location to determine where to stop along US interstates including gas stations, shopping, restaurants, and more.
RoadTrippers: Now you'll never miss that awesome, off-the-beaten path diner that has rave reviews on Yelp. Discover scenic points, national parks, and quirky roadside attractions along your route.
Before heading out on our road trip, I went to my local automotive shop to install my brand new Cooper Tires. During my installation, I was alerted to the fact that one of my previous tires was overinflated. Had I not inspected my tires, I could have suffered a blow-out.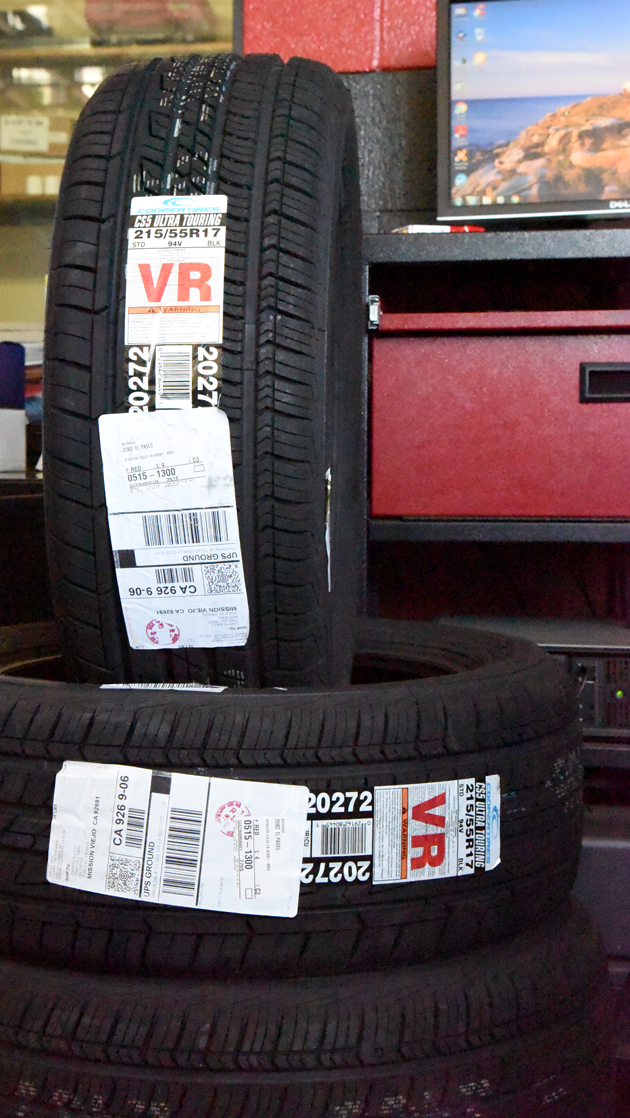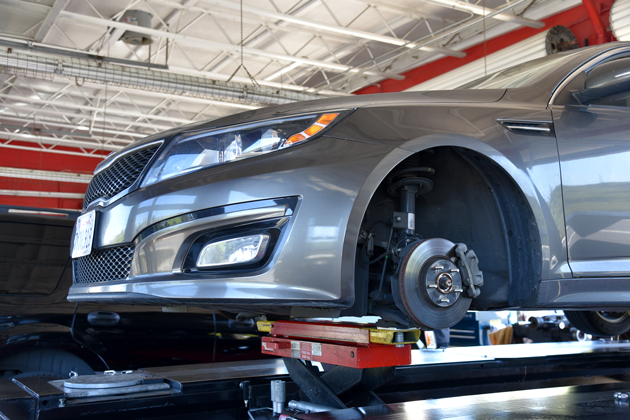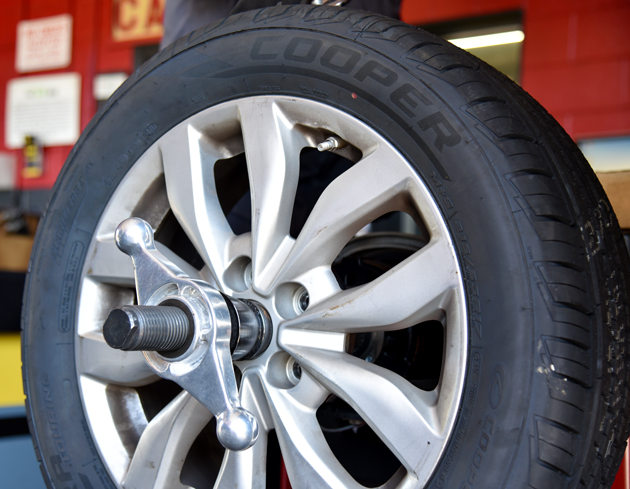 Installing my new Cooper Tires took just under 2 hours and was well worth the time invested. I learned how to inspect my tires before a road trip and why tires matter. The process is quite technical, and after my old tires were removed from their rims and replaced with my new Cooper tires, my technician spent time inflating them to the recommended pressure and balanced them using a machine. Once my tires were placed on my vehicle, I opted for an alignment since my current alignment was off. Tires that are improperly balanced or a vehicle that is out of alignment can uneven tire wear, diminishing the life of your tires. Remember to maintain your tires to ensure you get the most life out of them.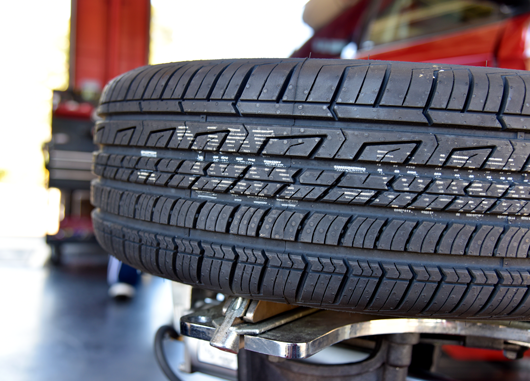 How often do you think about your tires?  Cooper would love for you to answer a few questions about your experience with tires and how that can be better in the future. You can fill out the survey here.

Latest posts by Caryn Bailey
(see all)