This is a compensated campaign in collaboration with the prAna and #WeAllGrow Latina Network.
For months my mother had been persuading me to begin a yoga class, after hearing me complain about the stubborn areas on my body one too many times. Her friends at work are among the fittest people she's met and I'm convinced their secret is in the vinyasa. Something in my exercise routine needed to change, so I took my very first yoga class at my local fitness center. Did I mention this was a hot yoga class? For 90 minutes I moved my body in ways I could not imagine as temperatures soared to 90°F, and thus began my venture into yoga.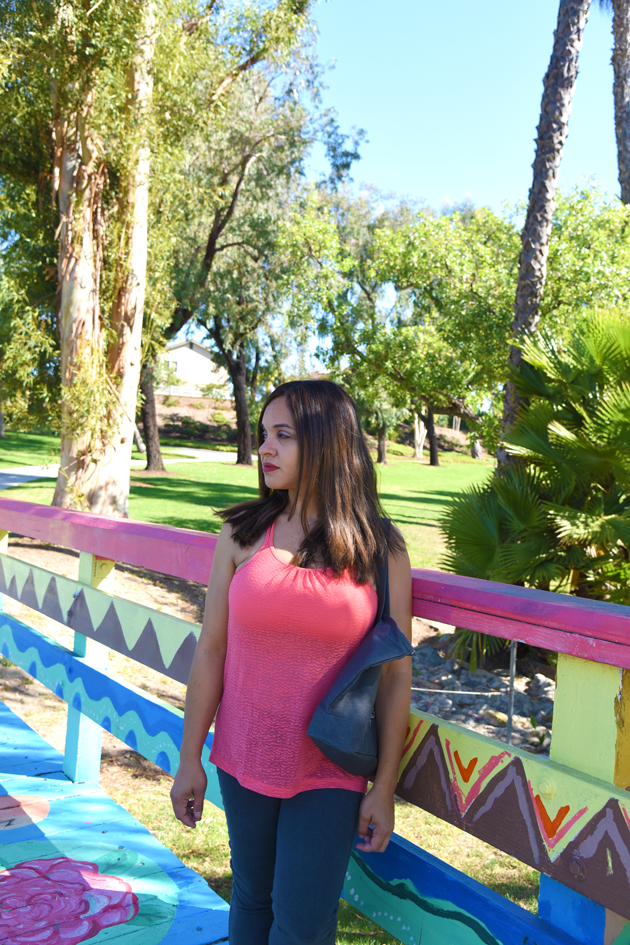 Working from home means that I have to be very purposeful about staying active throughout the day, as opposed to simply sneaking in an hour of cardio or yoga. Staying active is more than just a health and wellness goal…it is a lifestyle. Whether you work from home or in an office, here are 7 Ways To Stay Active Throughout The Day.
Find something you love to do and do it. Even as a young girl, I always found solace in running. Perhaps what was most compelling was the excuse it gave me to escape and focus on my own wellness. Try a variety of sports and classes until you find something you love. This will help with consistency. And you may find yourself actually looking forward to your workouts.
Invest in an activity tracker.  Understanding your current level of activity can help you set fitness and activity goals. A simple activity tracker can cost as low as $25 and provide information about the number of steps you have taken in one day, the amount of calories burned and how well you are sleeping.
 Schedule your workouts. Spending an hour at the gym most days of the week did not come naturally for me. It took months of scheduling those workouts into my calendar for fitness to become part of my routine. Staying active is as important as client meetings and deadlines because I cannot accomplish those objectives if I am not prioritizing my health.
Set realistic goals. I didn't start out running 5-6 miles per day. Admittedly, I would have been overwhelmed and quit before I even started if I had started out with such an unachievable initial expectation. I actually used an online training schedule with smaller, more attainable goals, which helped motivate me to run longer distances. Start with small goals that you can achieve and work from there. This will help build consistency and decrease frustration.
Build activity into your everyday life. Your body requires more than a one-hour workout each day. If you have a job that requires you to sit most of the day, you will need to combat that inactivity with other types of movement. Park your car away from your destination to get in a brisk walk. Take the stairs instead of the elevator. Walk or ride a bicycle in place of driving. Even a 15 minutes of housework can help you stay active throughout the day.
Stand whenever possible. Long periods of sitting have been linked to poorer health. If your job requires that you sit at a desk, inquire about standing desks. Take frequent walking breaks.
Be mindful of TV time. Watching television can unknowingly consume several hours of one's day. I set a timer anytime we are watching television or playing video games. After that time we get up and move, go outside or do some type of physical activity. Also be mindful of how long you are sitting, particularly when watching television. Consider playing an active game like Just Dance as opposed to simply watching a TV show.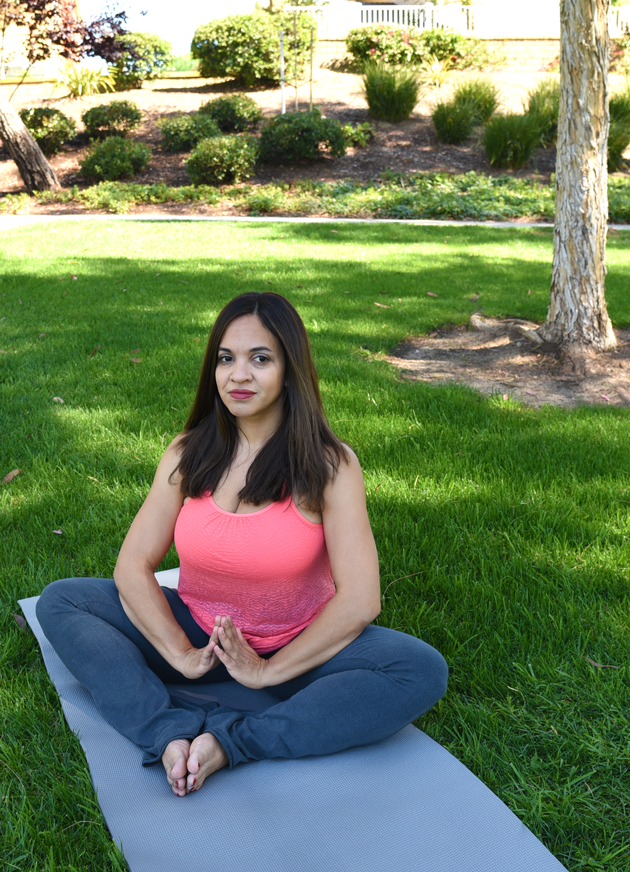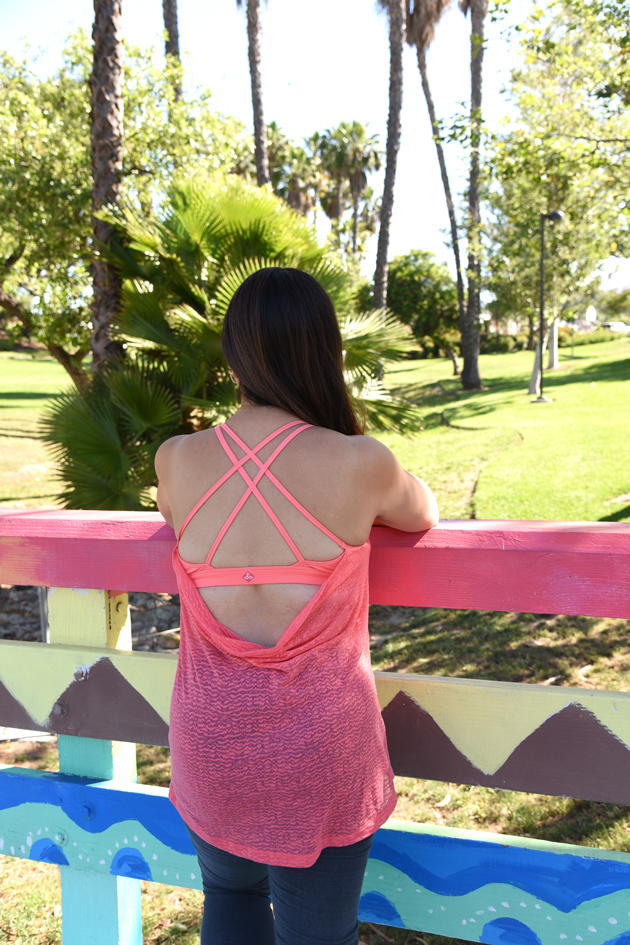 Every Spring, I purchase a new workout outfit as a gift to myself. This helps renew my excitement for fitness and staying active. And let's face it, with the amount of wear my gym clothes get, I could easily stand to purchase a new workout outfit every quarter. This season, I picked a stylish  Mika Strappy Top from prAna. This stretch jersey blend tank features a high neck, high low hem detail, and an interior shelf bra. The top is lightweight and comfortable, which is ideal for all types of yoga. The interior shelf bra is actually quite supportive without any additional support. The fabric, which is polyester/cotton blend, is lightweight and breathable, perfect for that hot yoga class I have been taking.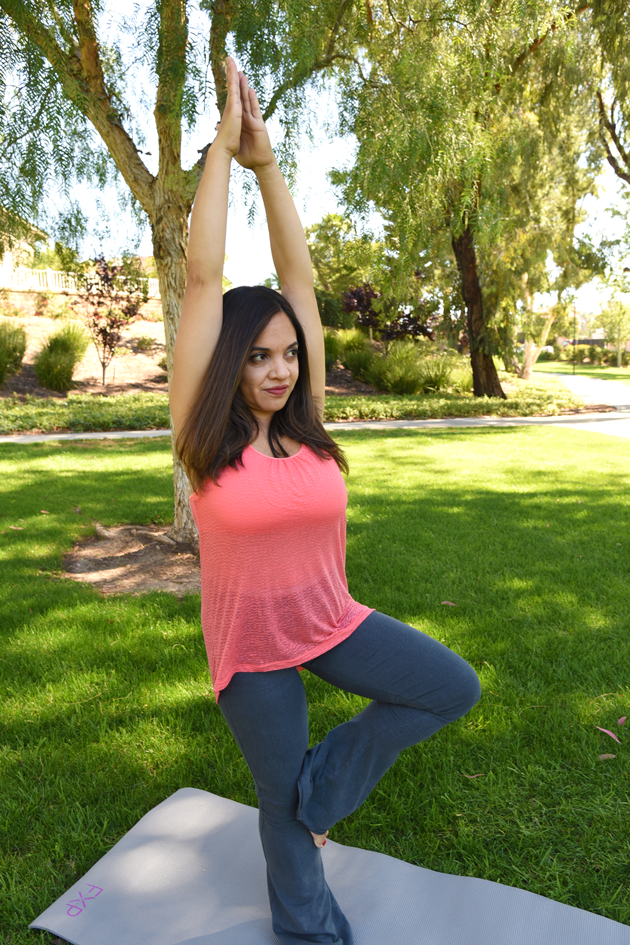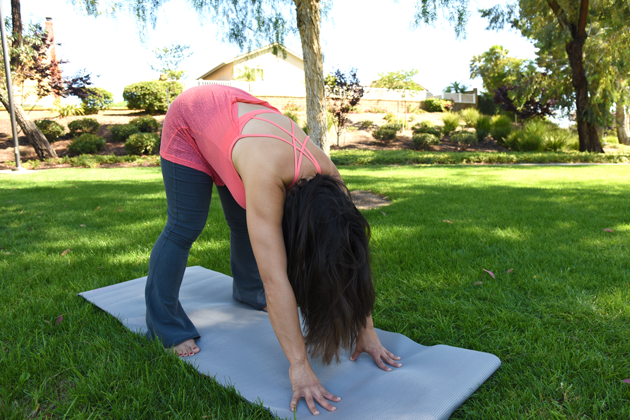 I paired prAna's yoga top with these ultra-comfy hemp/organic cotton pants, which allow for freedom of movement during any type of exercise. Their stylish flared leg and low rise waist make them trendy enough to wear for casual activities. The Juniper Pant is available in Coal and retails for $89.00.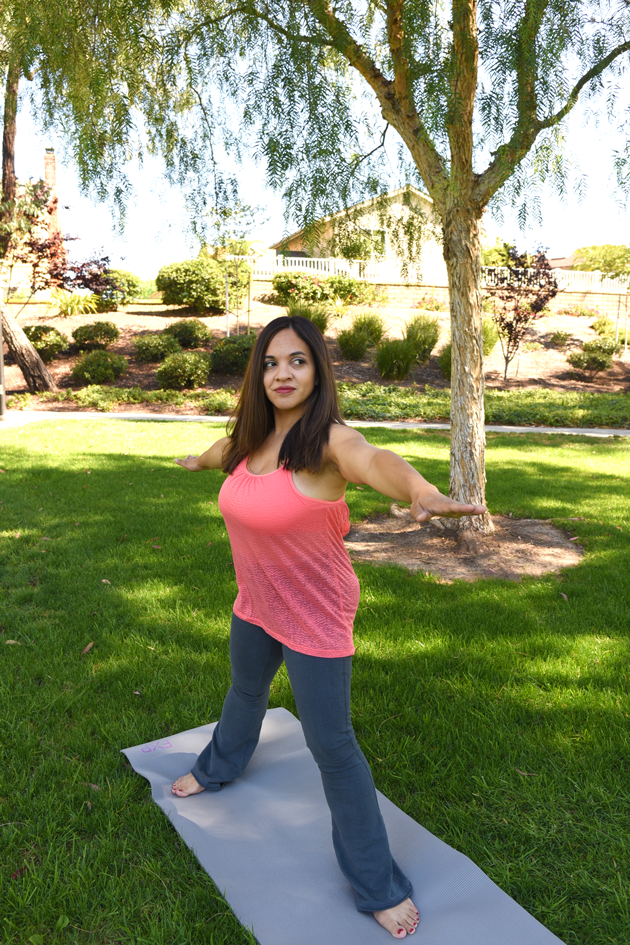 prAna seeks to inspire healthy, active, free-spirited living through stylish, versatile, sustainable clothing that can be worn for any activity, every day. The designers behind prAna are active and use their knowledge and experience to make clothes that "look good and play hard." Their style is a fusion of modern and classic trends depicted in the colors and patterns used.
Beyond style and functionality, prAna strives to minimize their impact on the world by using materials and partnering with companies with strict guidelines for safety and efficacy. prAna's line of active clothing and accessories look good and you can feel good about wearing them. You can view prAna's entire line on their website. Be sure to use the discount code WAGLNCT on your next purchase.
This is a sponsored conversation written by me on behalf of prAna. The opinions and text are all mine.